This week we explore dishes from countries in the Southern Hemisphere. Any course / cuisine can be made as long as it has an origin from a country that is in the Southern Hemisphere. I find that the longer we search for unique recipes, the more I realise the world is a small place.
Today's dish, although Peruvian in origin, is so "Indian" in nature owing to the spices and more like the Corn Butter ChaatI had made earlier. Corn is such a favourite with my kids and all of us love the juicy tenderness of this all-season ingredient. With the winters, its a tad difficult to find good quality corn, but supermarkets do stock them. My kids always pick the Corn on the cob off the shelf when we go grocery shopping.
Without much ado, lets see how to make this Gluten Free snack and guiltfree snack (depsite the butter – Vegans can easily sub with vegan butter too :P). Serve it hot to enjoy the goodness. I bet this would be a hit in the monsoons too, and I cant wait to make this again 🙂
Edit: Thanks to my dear blogger friend, Mir, she kindly let me know that Choclo is a white corn with very large kernels from South America. As this was not available, I have subbed them with the locally available sweet corn. It was wonderful learning about this. Nevertheless, the taste would remain the same, perhaps with a slightly different cooking time.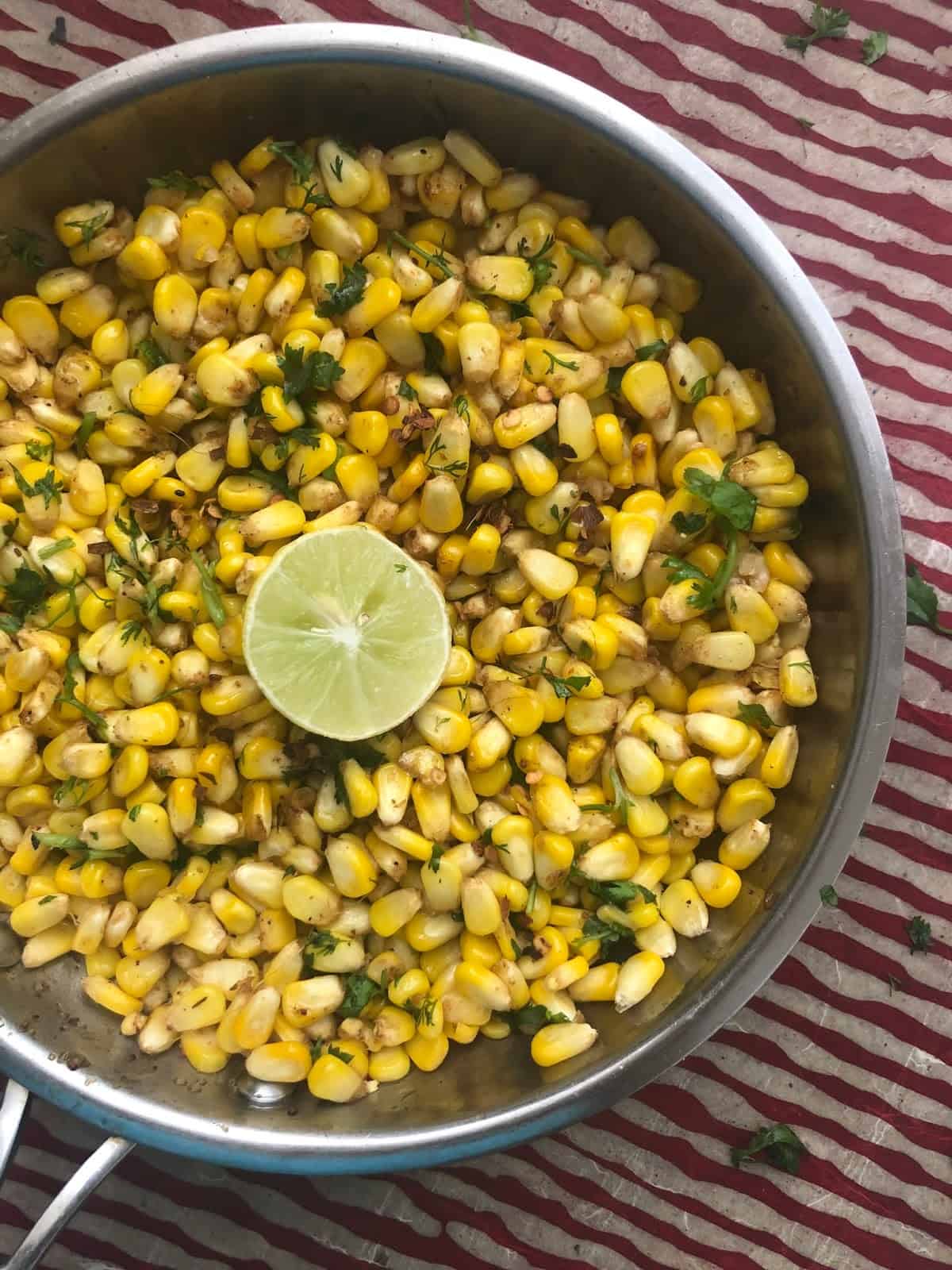 Pin
More Corn recipes on this blog:
Adapted from here, I made subtle changes for the kids and us.
Choclo Al Comino – Peruvian style Corn snack – Gluten Free (Can be Vegan)
Course : Snack, Cuisine : Peruvian
Prep time – 10 mins, cook time – 10 mins, Serves – 3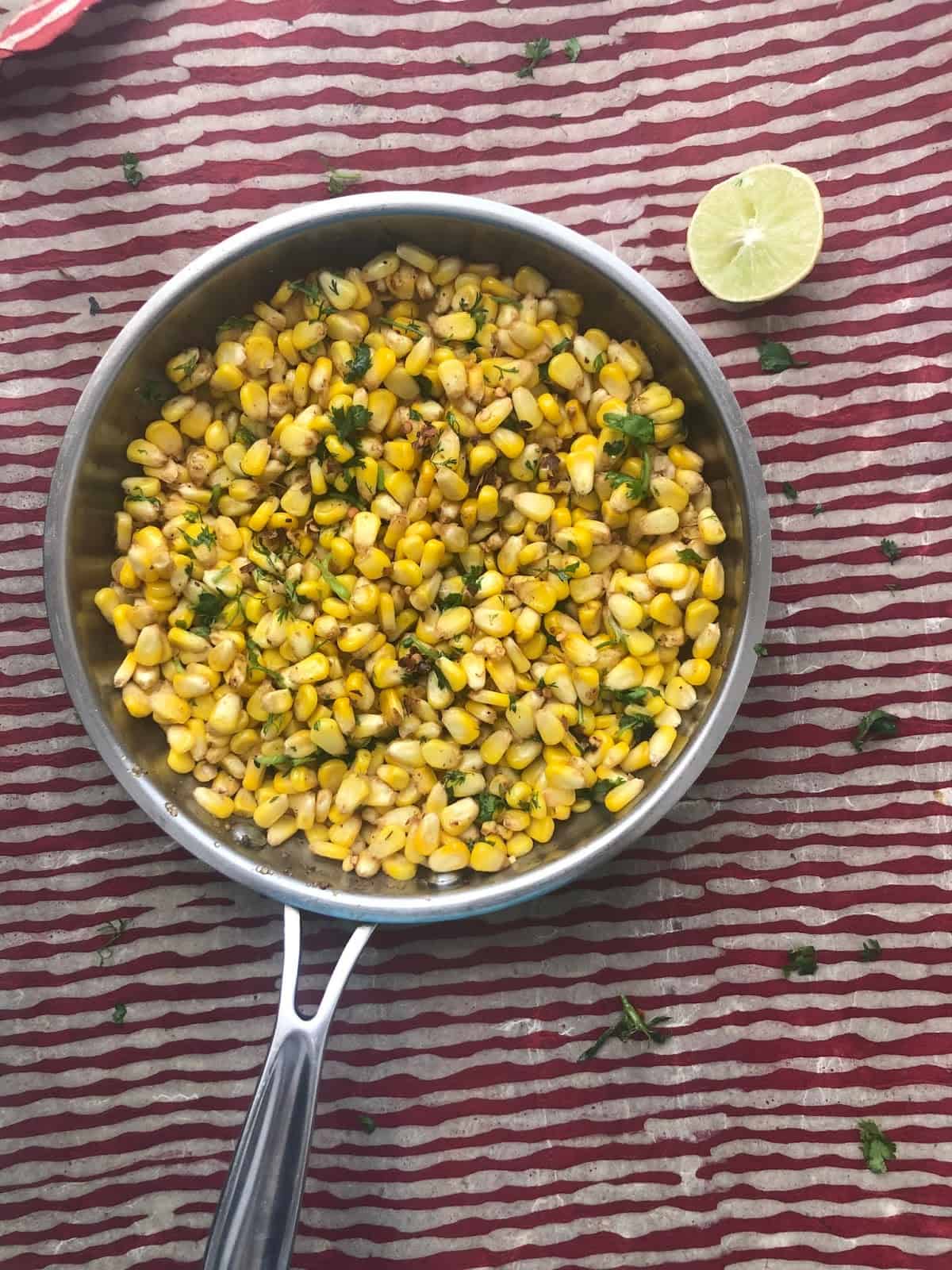 Pin
You would need:
Sweet Corn / Corn Kernels – 2 cups (subbed for the original Choclo kernels)
Salted Butter – 2 TBSP (vegans can use any vegan butter)
Red Chilli Flakes – 1/2 tsp
Turmeric – 1/4 tsp
Sugar – 1/2 tsp
Crushed Pepper – 1/2 tsp
Cumin powder – 1/2 tsp
Salt – to taste
Garnish: Lemon juice – to taste + finely chopped parsley / coriander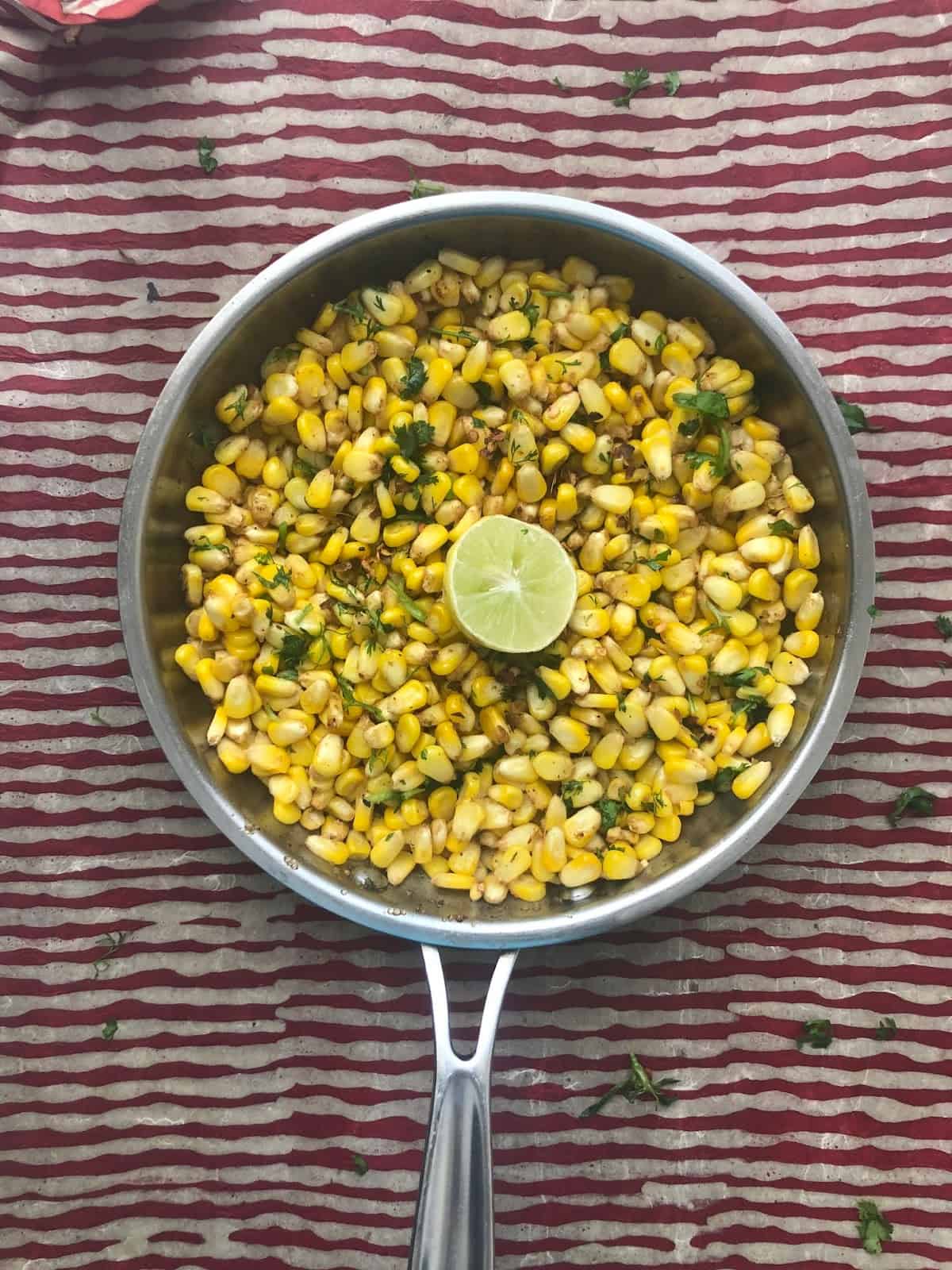 Pin
How to:
Boil the corn al dente. Should be cooked yet have a crunch.
In a pan , melt the butter. Add the Corn, sugar, salt and saute for 1 min.
Switch off the flame, add the spices. Garnish with Lemon juice and chopped herbs
Serve hot