One of the must-haves for the kids at an Italian restaurant is Bruschetta. Although the fad has waned away slightly now, they enjoyed having this Cream Cheese version which the elder one put together all by herself after tasting it at a local restaurant. It was yum, delicious and quick. She used a rusk (a.k.a savoury double baked baguette slice if you please) for the base, and that was perfect for this zero cook, yummy treat. 
Note to self : Come to think of it, She made a Spinach and Cheese Bruschetta earlier, so this recipe of Bruschetta toppings must be really her specialty 🙂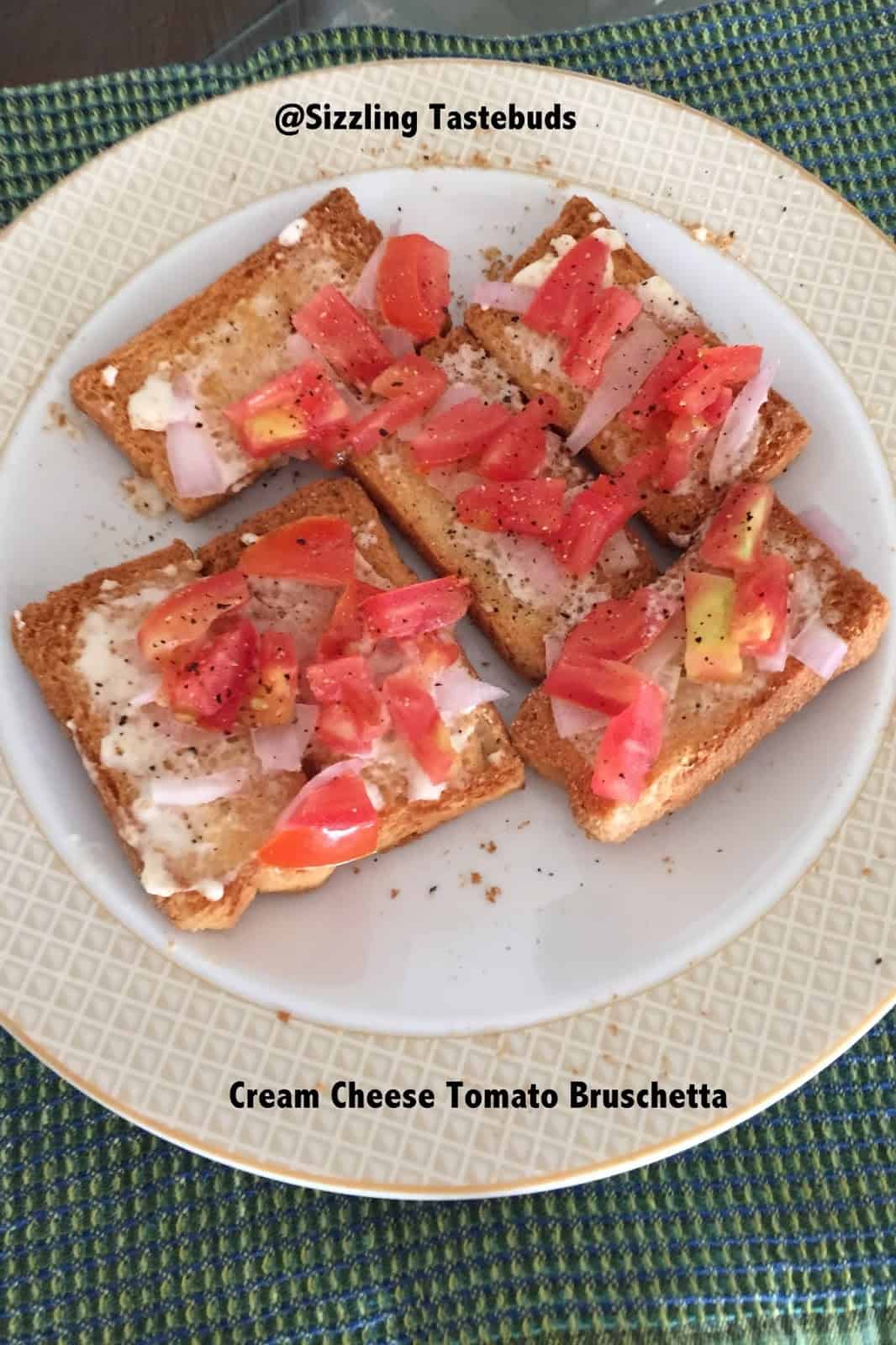 Pin

The toppings for this quick bruschetta are endless : Olives, Shredded basil, pesto, onions, Avocados, mozzarella, cooked n mashed spicy chickpeas, dehydrated Rajma gravy (red beans), bell peppers or whatever pretty much you fancy – the ideas are aplenty 🙂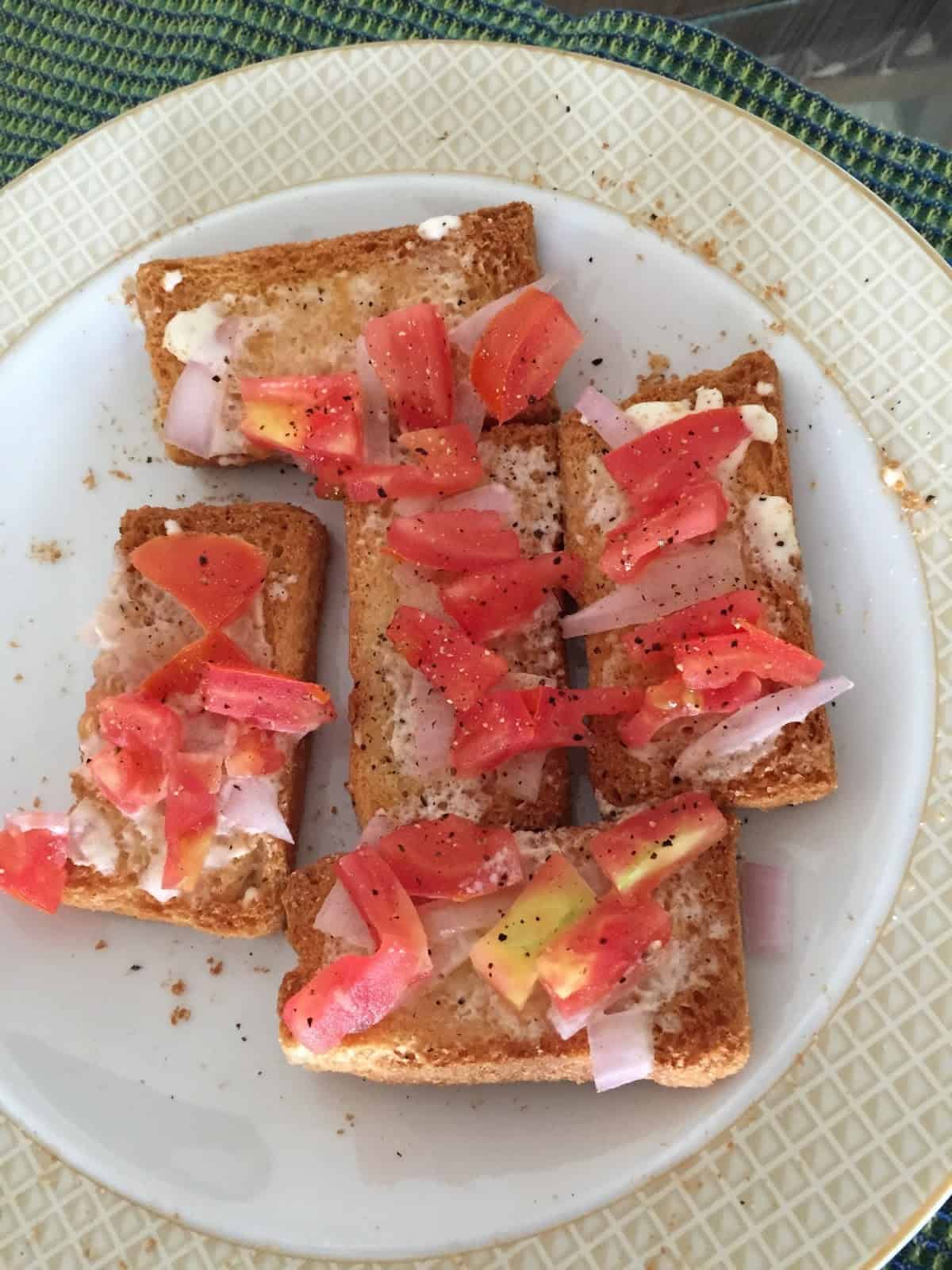 Pin

At the next party of potluck if you want to add a new appetiser, you know where to look 🙂

Prep time : 10 mins, Zero cook , Serves : 2

You would need:

Rusk or toasted garlic bread slices – 6 nos.

Onion sliced – 1/2 TBSP (totally Optional)

Cream Cheese – 2 TBSP

Chopped tomato – 1 TBSP

Crushed Black pepper – 1/2 tsp

Olive Oil – 1 tsp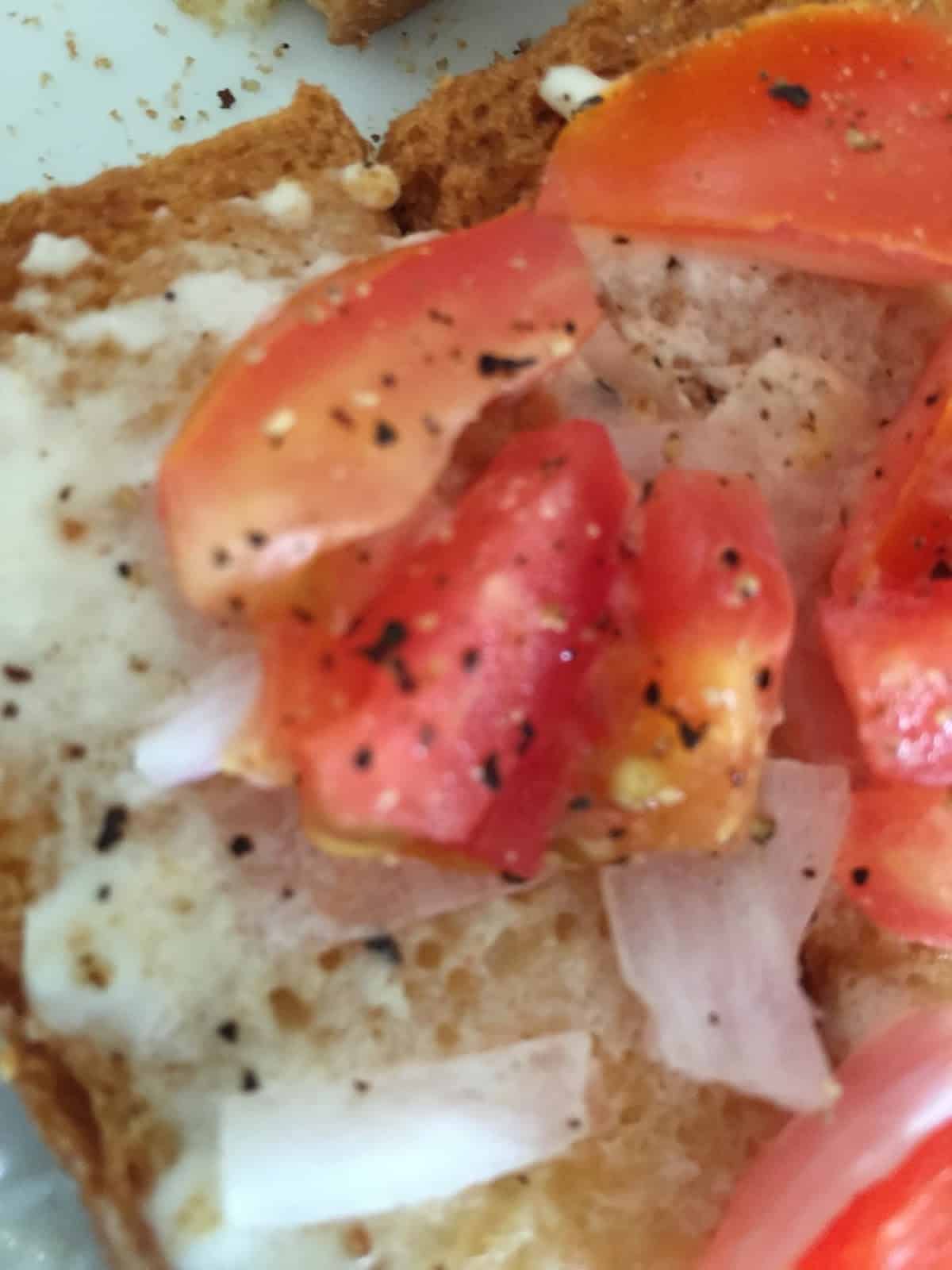 Pin
How to make:
Whisk the cream cheese with crushed black pepper & olive Oil. Add half of the chopped tomato, onions, mix & spread this on the rusk or toasted garlic bread. Top with remaining tomato, more crushed pepper & serve immediately.
Sending this to BM#82 under Restaurant Takeaway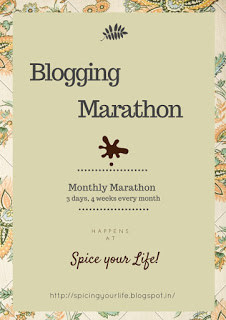 Pin