I admit I had another post for
today – all ready and decked up. But I had to change it for these yummilicious
Cajun Spiced Cheesy Aubergines that I made within minutes of reading
Suma's recipe.. She called it Eggplant Pizza, I made one tweak and served it
to the husband, who relished it a lot. He's into a lot of healthy eating,
and this flourless bake like the Veg Au Gratin ,
was very well received. Thanks for the inspiration- that must be the quickest
turnaround for my bookmarks, and am sure we shall make it often for all of us
are eggplant lovers back home..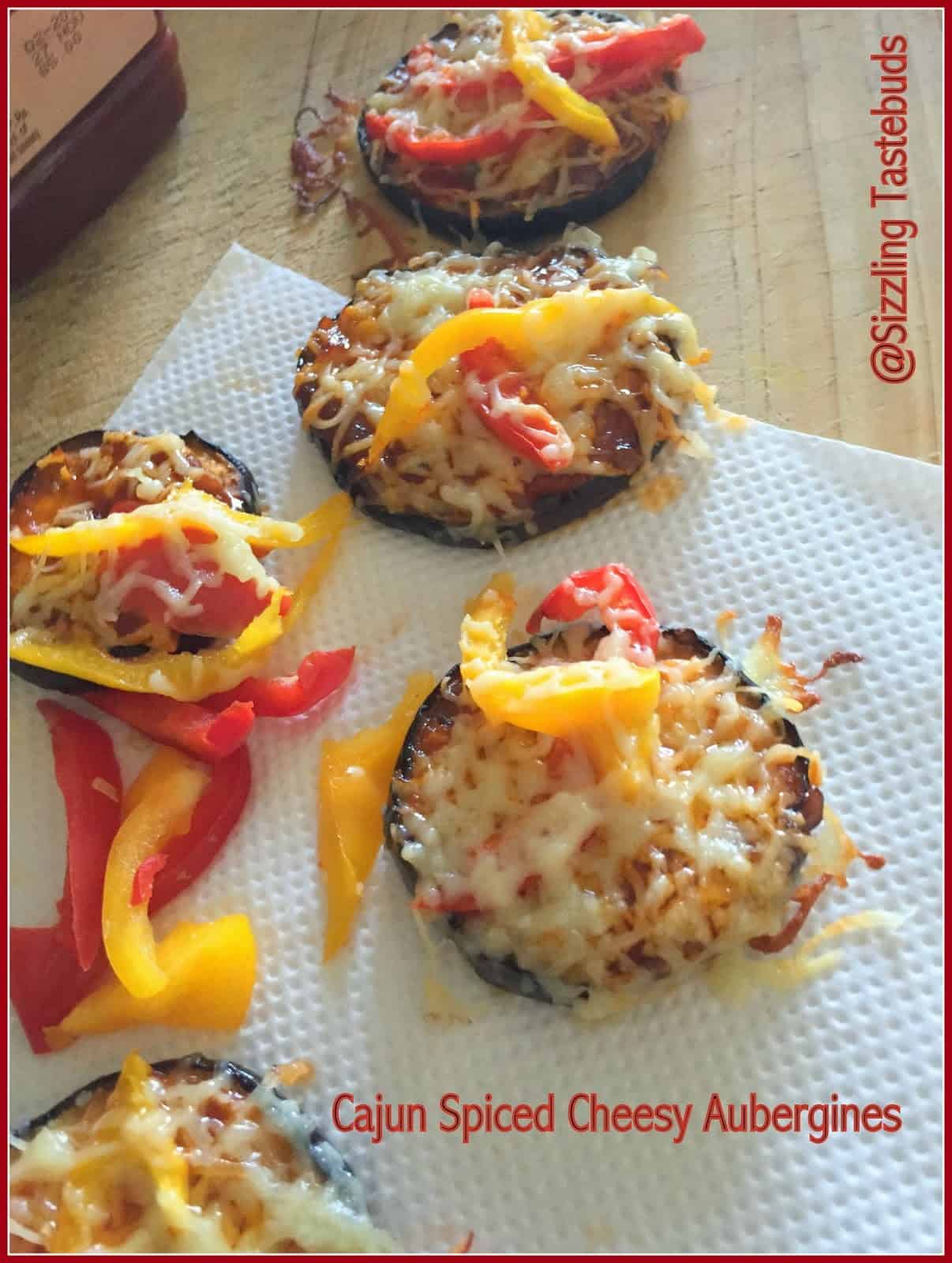 Pin
There is no prep required, all you need is a 15-17 minutes clear
time and the right ingredients. By the time the oven is heated, the veggies
are prepped and popped into the oven. You dont really need to hover around for
they will be done within the time below. So, so waiting and only
devouring.. The cajun really added to the flavour and the texture of the snack was so appetising.
Baking Marathon Day 17 : Cajun Spiced Cheesy Aubergines
Recipe type : Snacks / Finger food
Course: Appetisers / hors
d'oeuvres
Serves : 2
Prep time : 10 mins | Bake time :
15 mins | Serves : 2 adults.
Ingredients:
Chinese type brinjal (look for big fat shiny purple ones) – 1
large
Processed / Mozarella Cheese – 1/4 cup grated
Bell peppers – sliced thin – 1/2 cup
Cajun Spice powder – ½ TBSP
Salt – to taste (I added a teeny weeny sprinkle)
Dried herbs – oregano and basil – 1/2 tsp
Olive oil – 1 tsp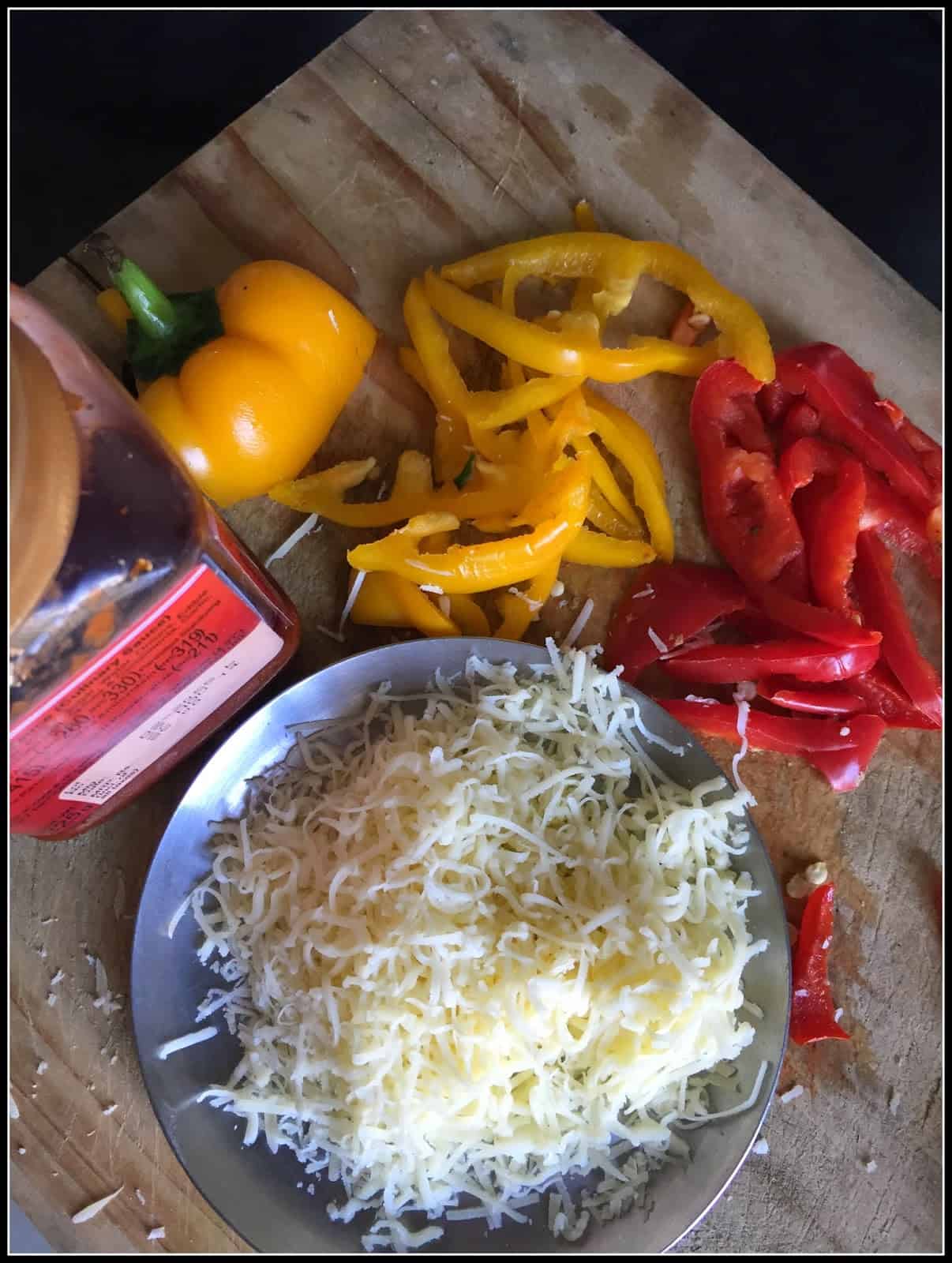 Pin
Method:
Preheat oven for 155 C.
Wash, wipe and cut the brinjal into slightly thick discs, discarding the crown. Brush
them with olive oil, Cajun Spice powder and sprinkle a teeny pinch of salt over
these discs, and pop it in the oven for 10-12 mins on a baking sheet, flipping
them once.
Now add a topping of cheese, peppers, dried herbs and bake
again for 3-4 mins till cheese melts.
Serve immediately.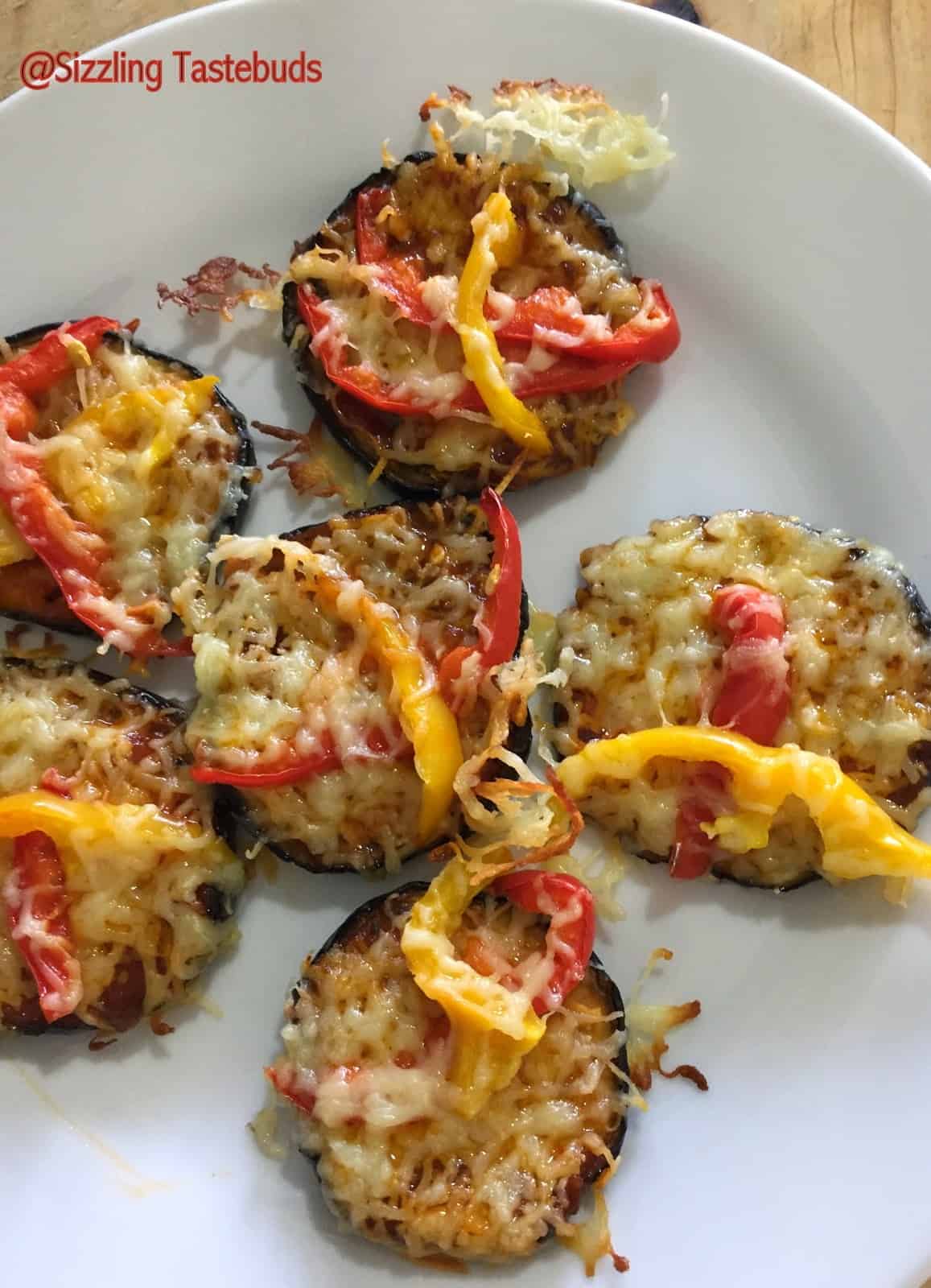 Pin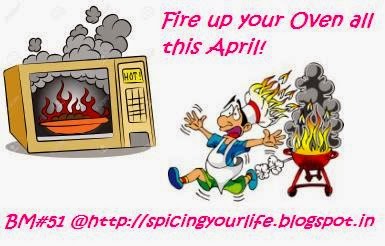 Pin
Check out the Blogging Marathon page for the other Blogging Marathoners doing BM# 51