Pizza needs no introduction – for kids and adults alike. Kids
pester adults to buy/ make it, and adults eat (gulp) them under the guise of
feeding it to kids 🙂 either way, both of them love it. My kid, like any
other, loves it too – and this time helped me make it from scratch. The lil
chef was so cooperative and waited patiently as the dough rose and we baked it.
She ever so lovingly even transferred it from the warm pan to the plate, but
didnt leave me time to click the pics (cant really blame her – kids' patience
at play here :-))
Nevertheless, inspired by Sapana's recipe (whom I am paired with this week), we
got to make this. So, go ahead, make this and let me know how you liked it..
Btw, whats your favourite Pizza topping ?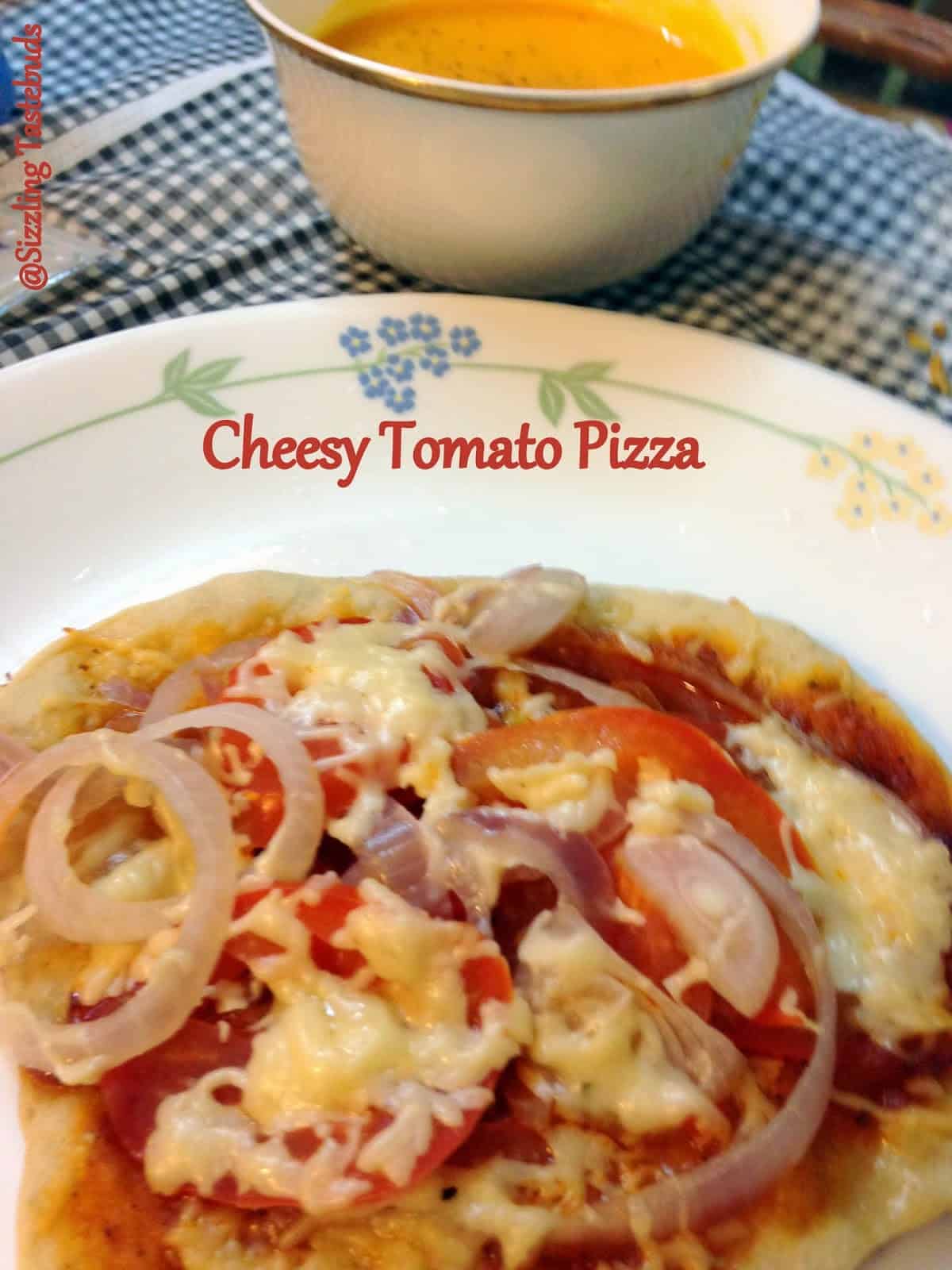 Pin

I pretty much followed Sapana's recipe here with minor tweaks. And
thanks to her, I also made a batch of homemade pizza sauce that was super
delish – that post later.The quantites and ingredients are the same as my Wholewheat Veggie Pizza with Olives and Bell peppers (except that I omitted all veggie toppings and went with just onions and tomatoes and cheese)

Now enjoy the pics, and have a virtual treat 🙂 Sending this to BM # 41 under bookmarked recipes.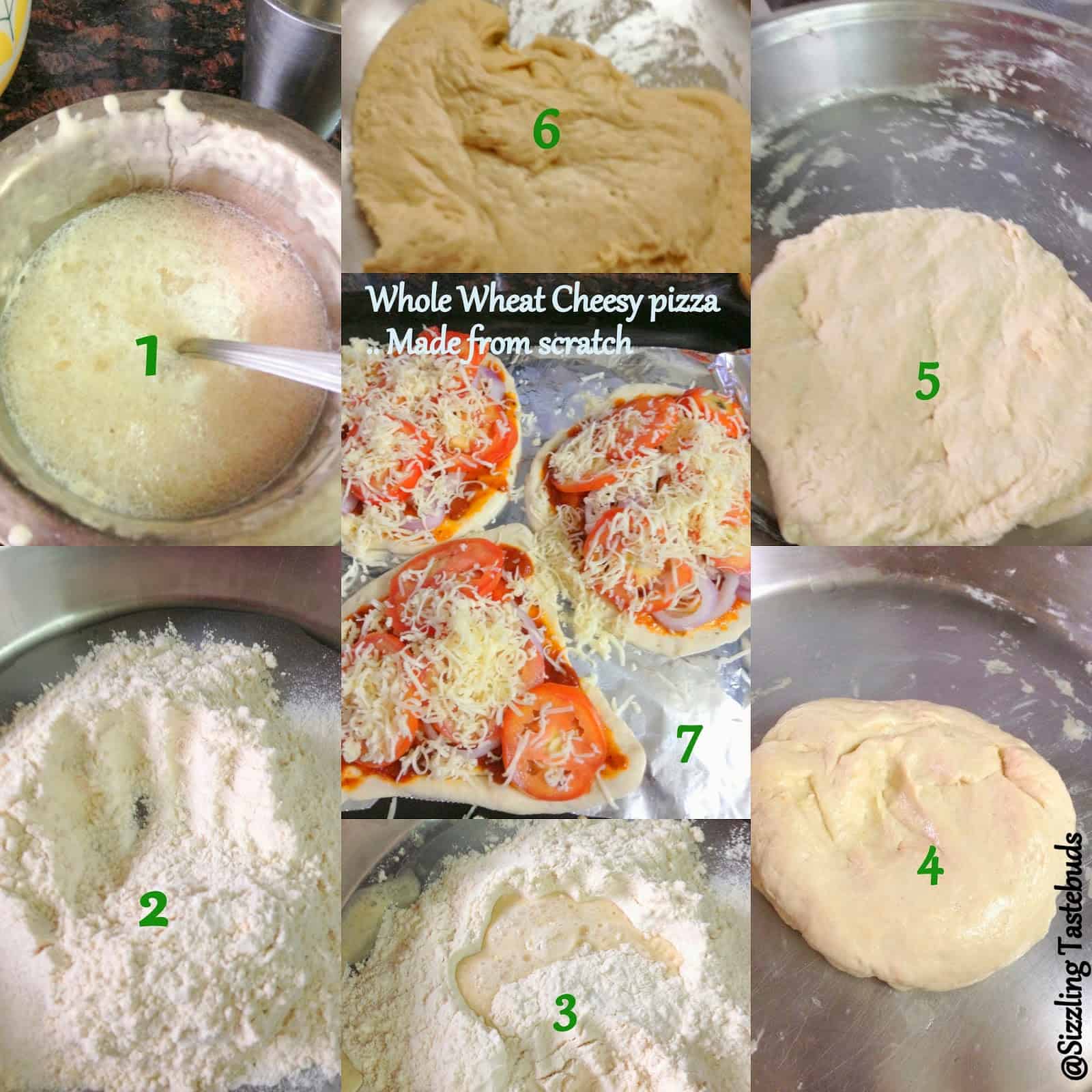 Pin

Step 1 : Prove the yeast in warm water with sugar

Step 2 : sieve wholewheat flour with soda salt etc

Step 3 : add yeast into the flour

Step 4 : Make the dough 

Step 5 : Let it double (as its wholewheat, it wont rise that much but will be soft)

Step 6 : knead before rolling out

Step 7 :  Spread the pizza sauce, top with tomatoes and cheese, bake for 160C in a preheated oven for 10-12 mins till the Cheese melts

Your Margherita pizza is ready 🙂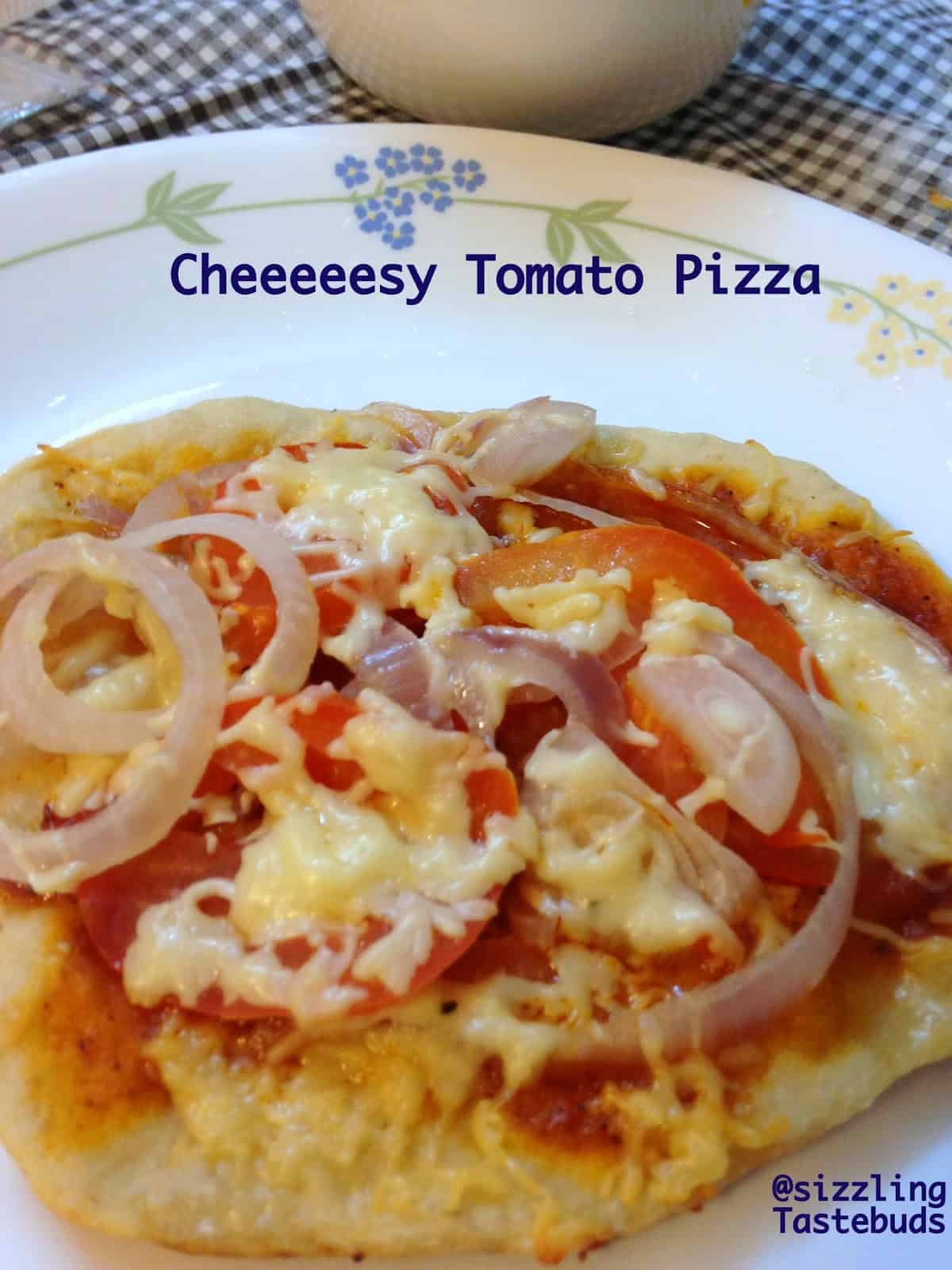 Pin