New year
parties are usually lots of fun and filled with hope for the New Year as well
as celebrate the achievements or learning of the current year. What
better fun than to celebrate this with family and friends ? And with a New
Year's party on the cards, the snacks aren't far behind !
Poonam has asked us to serve savoury party starters / appetizers for this week atfoodie Monday blog hop. Without much ado, let's get started.
If you want to know what is Sattu flour and the other recipes with Sattu Flour that I make, head to the following recipes:
Makuni – Sattu based Flatbread (specialty from Bihar)
If you
are a snack-fan like our family, check over 50+ varieties of savoury and healthy appetisers/snacks that you can serve with little or no laborious prep time !
Today's
is a vegan and GF treat that's made healthy with everyday ingredients . It also
helps moms feed the not-so liked cabbage veggies.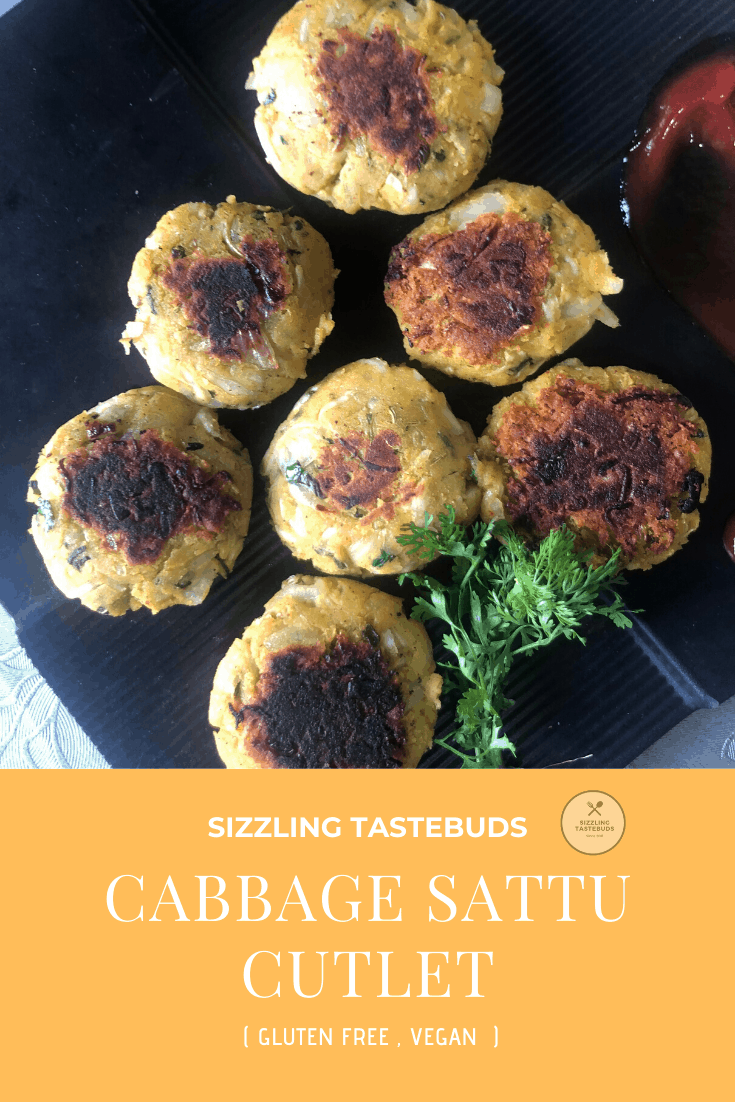 Pin
Would I
make it again ? Absolutely . 'Coz it's :
⁃protein
rich
⁃GF
and vegan (a major requirement these days with a lot of people with allergies)
⁃Fuss
free to make and serve
⁃Make
ahead option
⁃Feeds
a crowd (make this 2X or 3x to feed more !!)
⁃Fibre
rich
⁃Flavours
and additives are totally customisable !
⁃Kid
friendly !! ….. And much more
What's
your favourite snack ? Do leave a comment at the end of this post along with
how you liked this recipe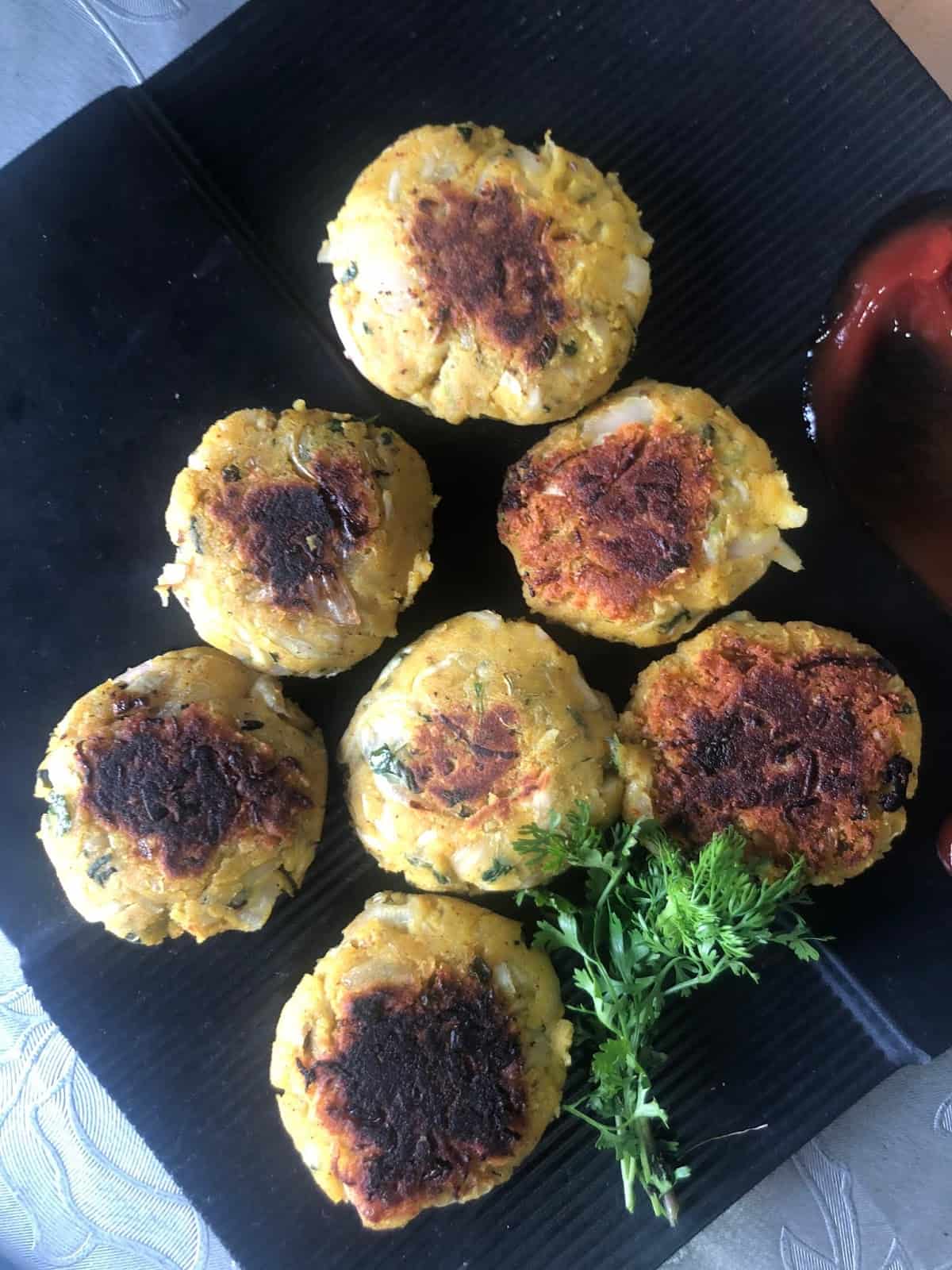 Pin
Prep
time– 15 min
Cook time
– 15 Mins per batch
Makes –
9-10 servings
What you need:
Sattu flour – 2/3 cup (1 cup = 240 ml)
Shredded
cabbage – 1 cup
Finely
chopped Onions – 1/2 cup (I didn't add)
Grated
Ginger – 1 tsp
Saunf /
fennel seeds – 1 tsp
Chopped
spicy green chillies – 1 tsp (adjust spice)
Salt to
taste
Oil – as
reqd to shallow fry (optionally you can also deep fry)
Coriander
leaves – a large handful (finely chopped)
Mint
leaves – 1 tsp – minced fine
Soaked
poha (flattened rice) – 1/4 cup
Spice
powders – red chilli powder, amchur (dry mango powder)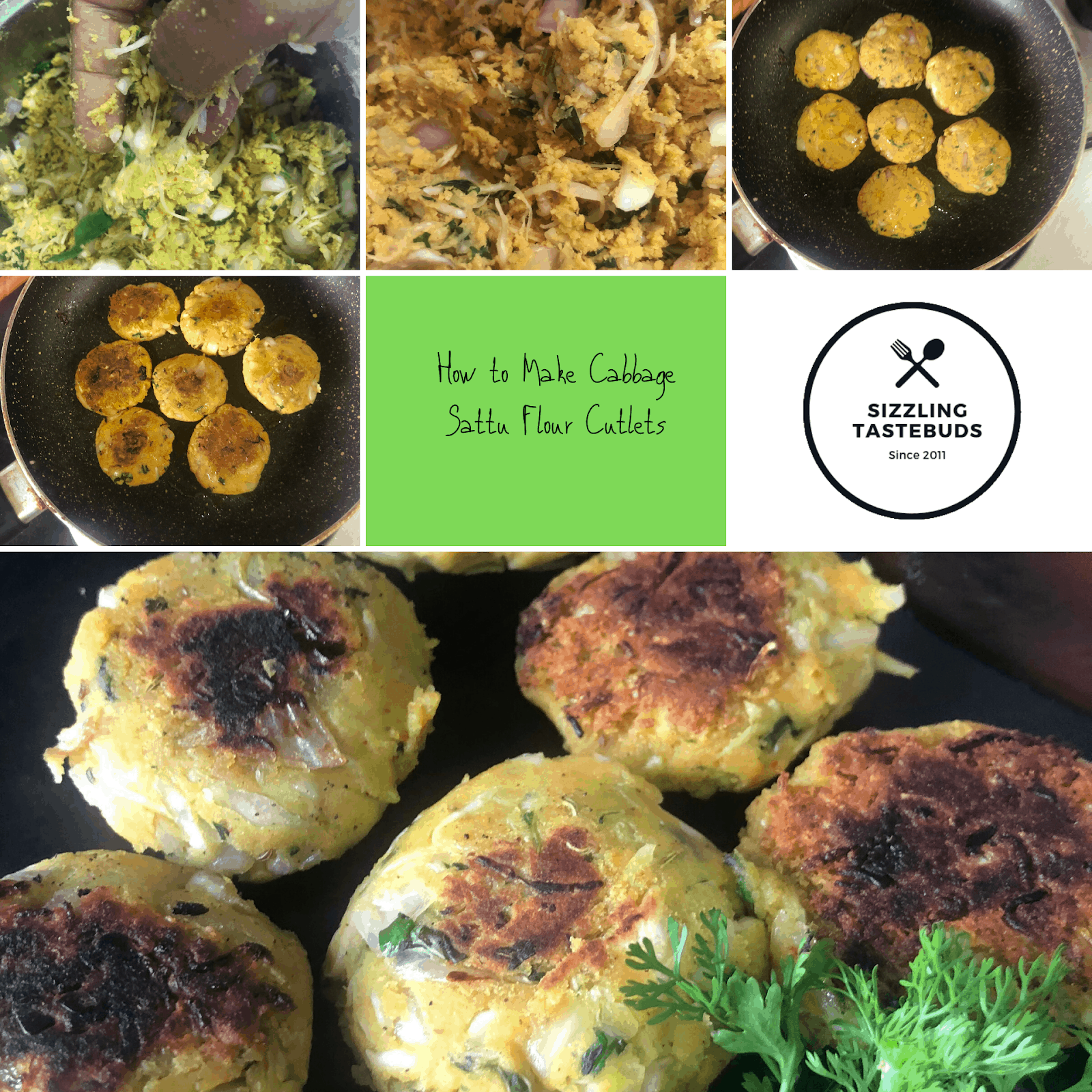 Pin
How to :
In a
large bowl, add the sattu flour, shredded cabbage, onions , all the spice
powders, salt, coriander leaves, mint etc (all ingredients except oil). Pl note Poha should be soaked for only 10 mins.
Mix well
and pinch out portions to make the kebab / cutlets. Refrigerate these for 20-30
mins
In a fry pan, add 3-4 tbsp of oil, shallow fry
these kebabs / cutlets till golden brown on both sides (alternately you could
also deep fry them). Drain on absorbent paper and serve hot with green chutney
/ ketchup
PIN FOR LATER
Pin

Pin