Bottle gourd : one of the most-hated vegetable in Kids' food dictionary (and most adults' too :D). Till my marriage, I didn't eat it too. Now I buy it regularly but sneak it in as a paratha / Muthia / Halwa / kofta.
But one particular evening saw me viewing this weight-loss aiding veggie in a new avatar (now you know why I am (need to be) partial to that, dont u ? :p). So I made two new dishes with Bottlegourd and loved it 🙂
One was this wonderful soup – my kids could never guess it was made of Bottle gourd. And, its a great meal to have between lunch and dinner (around 5ish) to fill you up with that fibre and (hopefully) eat less at dinner :). The other (new) dish I made with this veggie will feature sometime soon !!
Have you checked out this amazing collection of over 21+ varieties of Vegan / Vegetarian Soups?


Calabash / Doodhi / Lauki / Bottlegourd / Sorekai / Sorakaaya : whatever the name, this water-rich veggie makes a wonderful base for this soup. The caramelised onions were an afterthought but definitely added a new texture to the otherwise bland soup, so dont skip that part 🙂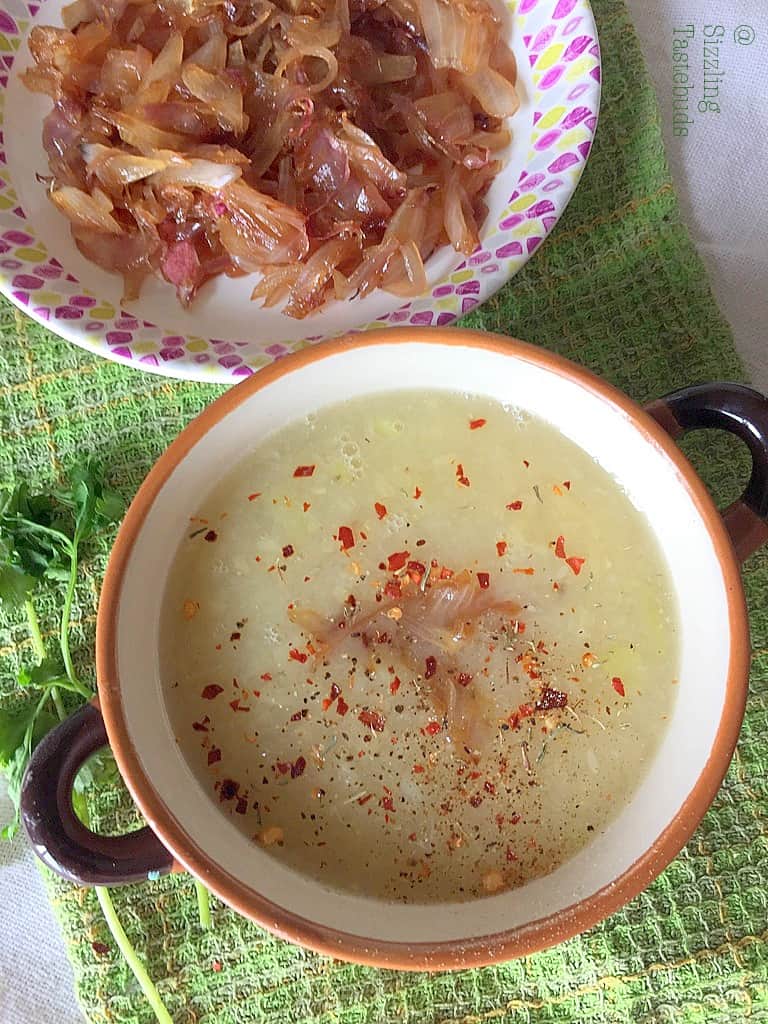 Pin

Bottle gourd soup – perfect appetiser (Vegan & Gluten Free)

Prep time : 10 mins , cook time : 15 mins, Serves : 2~3

Ingredients:
Doodhi / Bottlegourd – 220 gms
Moong dal / split green gram – 4 TBSP
Onion – 1 large
Almonds – 3-4 (opt. if you want to make this nut free)
Salt & black pepper to taste
Olive oil – 1 TBSP
Toppings:
Caramelised onions
Chilli flakes – 1/2 tsp
Crushed black pepper
Method:
Peel, cube the gourd. Pressure cook with moong dal, almonds, onions + 2 cups of water for 2 whistles.
Cool and puree. Strain if required (I used it as is to up the fibre content).
Add salt , olive oil & crushed black pepper. Simmer for 2 -3 mins. Serve hot topped with caramelised onions and any other seasonings.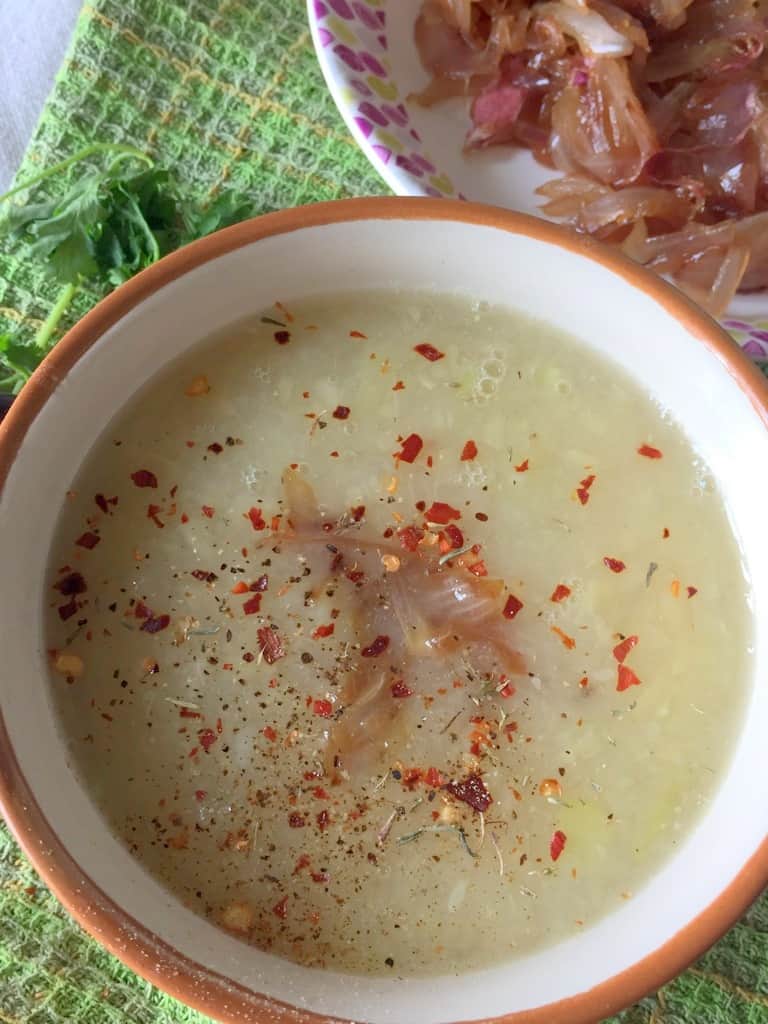 Pin