Poha and its variants are welcome anytime at home. For the elder one, she prefers Poha over Idli / Dosa for breakfast. Try as much as we did, somehow we prefer hot breakfasts over cold cereal + milk at home.I guess its a personal preference, but we have been accustomed to warm / hot / cooked breakfast over the years. Once a week, there is poha in some form at the breakfast table, accompanied with cut fruits or a vegan smoothie for a complete meal.
Today, lets look at Batatyachi Poha or Potato based Poha for a quick filling Vegan and GF breakfast (it tastes great even for lunch so its an option for kids' lunchbox too!). We are doing breakfast ideas this week and this is the first one from Aamchi Mumbai 🙂
 If you are a poha lover like us, do check out the following varieties on the blog !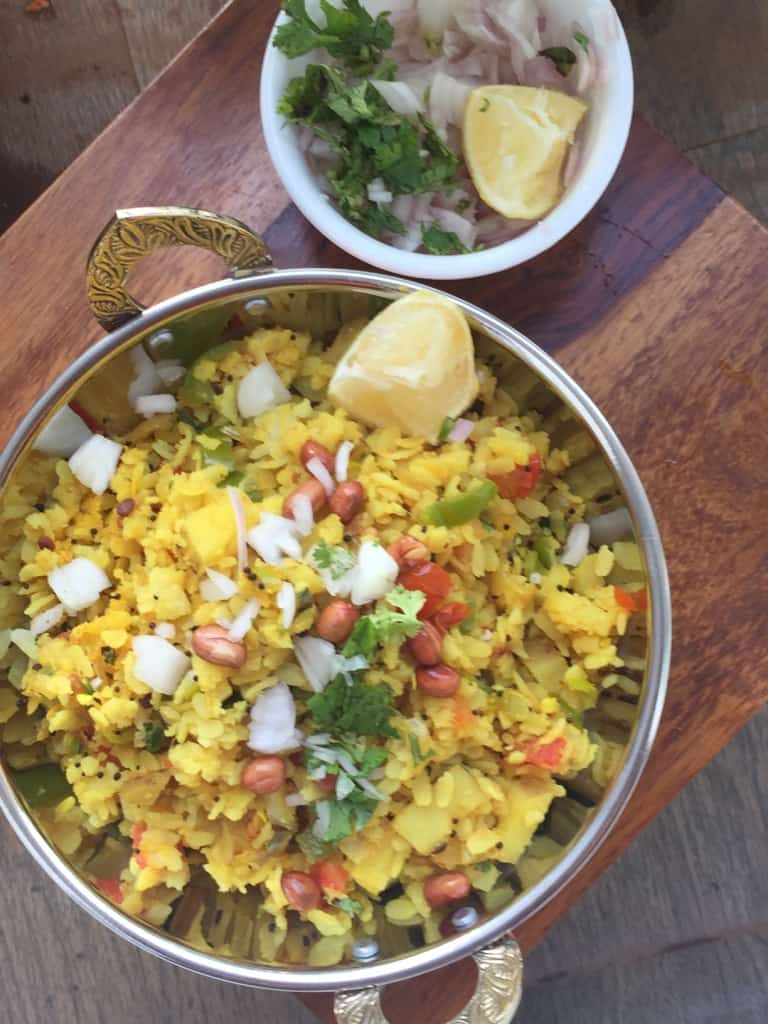 Pin

Prep time: 15 mins, Cook time : 10 mins, Serves : 4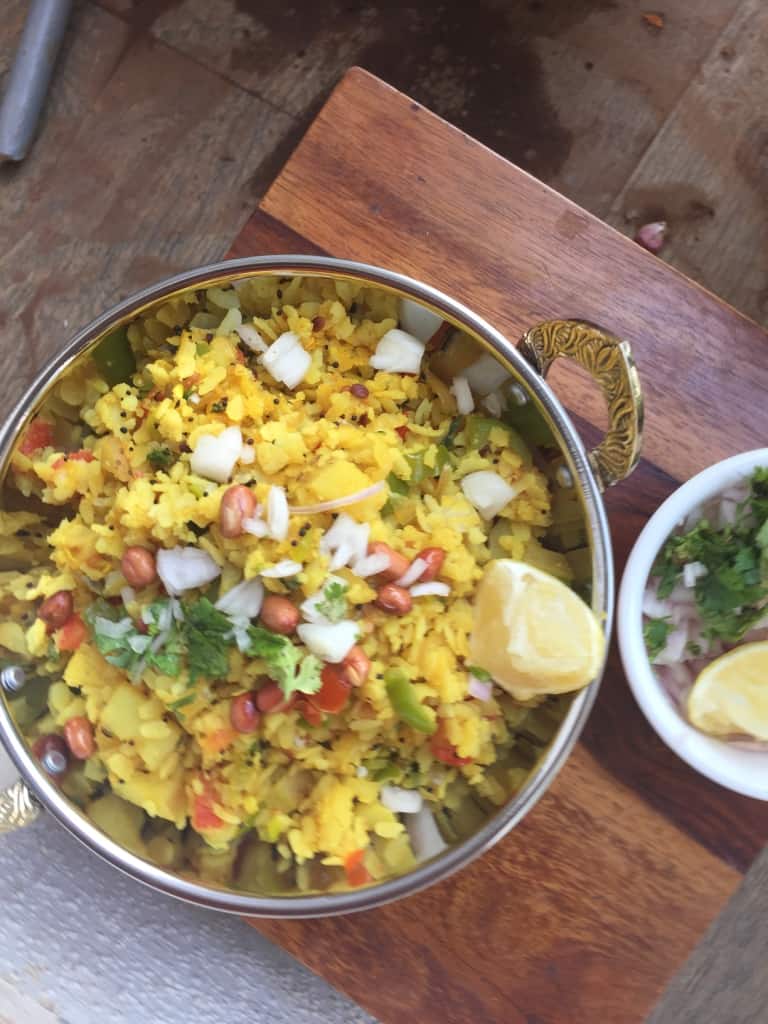 Pin

Ingredients:

Thick Poha – 1.25 cups (1 cup = 200 ml)

Oil – 2 TBSP

Potato – 1 very large or 2 medium

Onion – 1 large – minced fine – Optional

Turmeric – 1/2 tsp

Tempering : Jeera (Cumin seeds), mustard seeds (opt.), Hing (skip for GF version), curry leaves, peanuts (skip for nut allergy), Curry leaves

Chopped green chillies (4 nos) – or to taste

Chopped coriander leaves – 1 TBSP

chopped onions + Lemon juice + grated coconut – for garnish (recommended)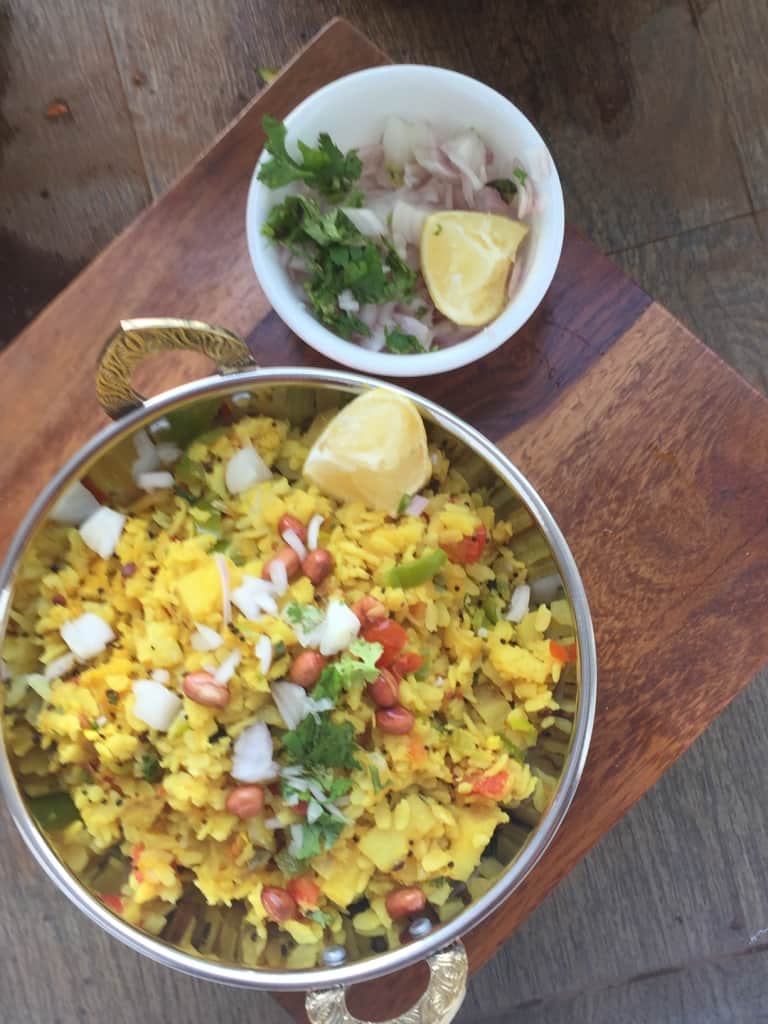 Pin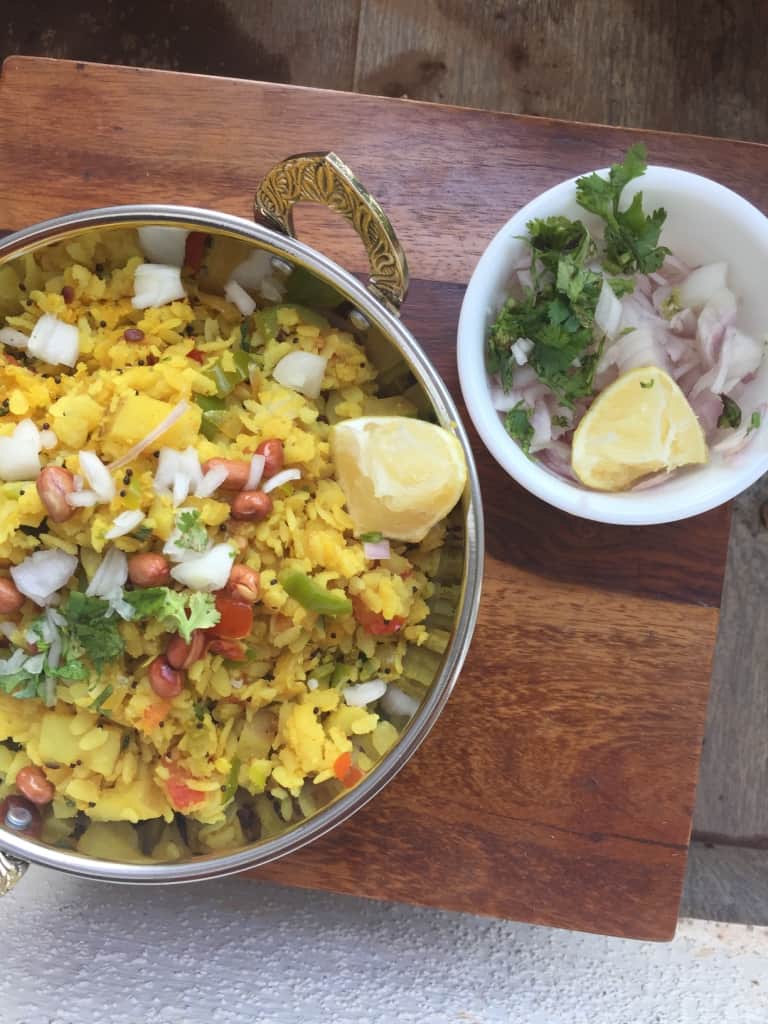 Pin
Method:
Wash the poha of all dirt and drain. Sprinkle little water and cover and keep. 
While the poha is soaking, roast the peanuts (dry or with 1/2 tsp of oil till crispy and golden brown and keep aside). Also, cube the potato (with or without skin), boil it in salted water till al dente. Drain.
In a non stick pan or thick iron pan, heat the oil. Splutter the cumin seeds, mustard seeds, hing, curry leaves and chopped green chillies. Add the turmeric, onions and saute till onions turn translucent. 
Now add the boiled potato cubes and saute for further 2-3 mins. Now add the soaked poha and gently toss till the poha is coated well. Cover and cook for 1 min.
Finish with coriander leaves, lemon juice and roasted peanuts + fresh coriander. 
Serve hot.
If packing for lunch box, you may keep the roasted peanuts and lemon wedge separately so they can be added before eating. 
This goes to BM # 85 under "Breakfast series"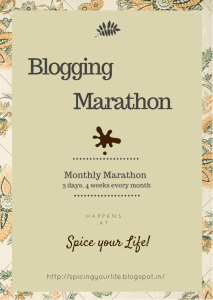 Pin