Fresh, green Mint is abundantly available in the winter, and so this dish is a treat for those chilly evenings, when this makes an absolutely great dish to serve with Roti / Parathas. 


Paneer is one of the most sought after ingredient at home – my elder one absolutely loves it, and although I make it atleast once in a fortnight, she wudn't mind having it more frequently.. 


We make Zero Oil Palak Paneer, Paneer Kulcha, Spinach and Paneer Cheese Tarts, Shahi Paneer Masala regularly, but my favourite till date is Methi Chaman : there's something magical about fresh (or dried) fenugreek that makes it so earthy and perks up any dish.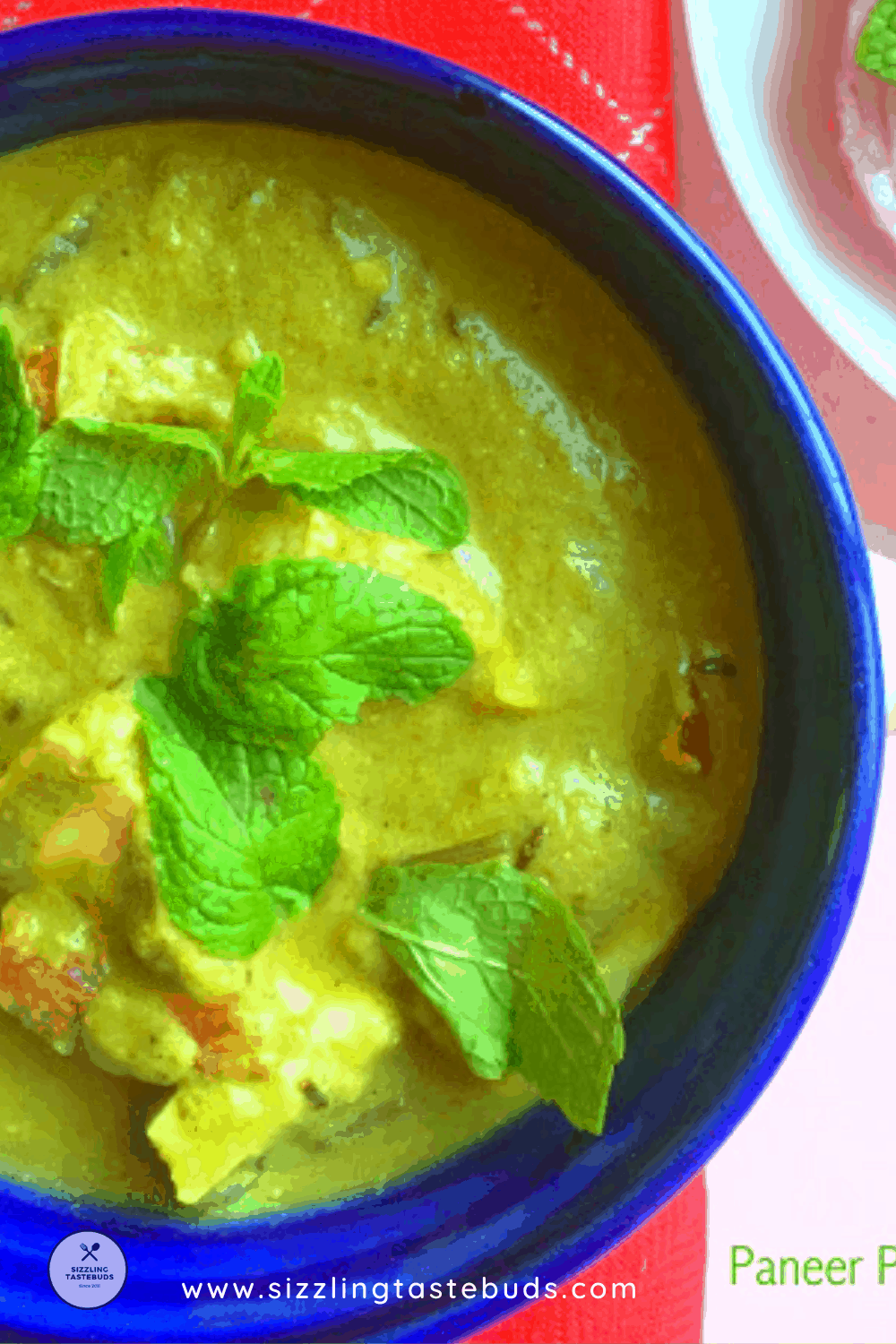 Pin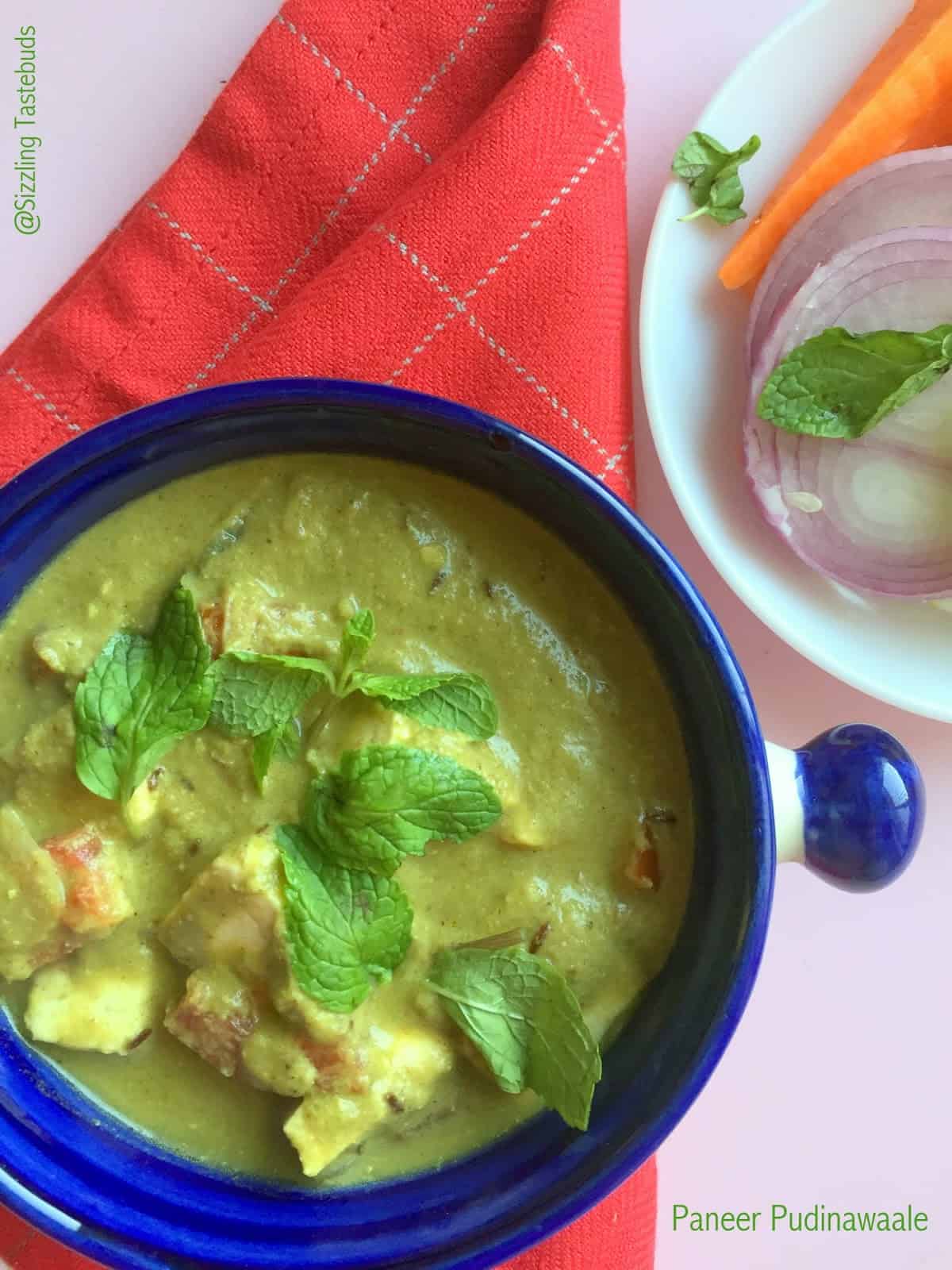 Pin


Talking about perking up a dish, and we wouldn't want to miss out on Mint.


Pudina as its called in most of India, this is a fragrant herb that can be easily grown even in a tiny balcony at home, and is used in garnishing everything from ice creams to Salads & Raithas to Mocktails. So, lets get to the recipe…
 PIN FOR LATER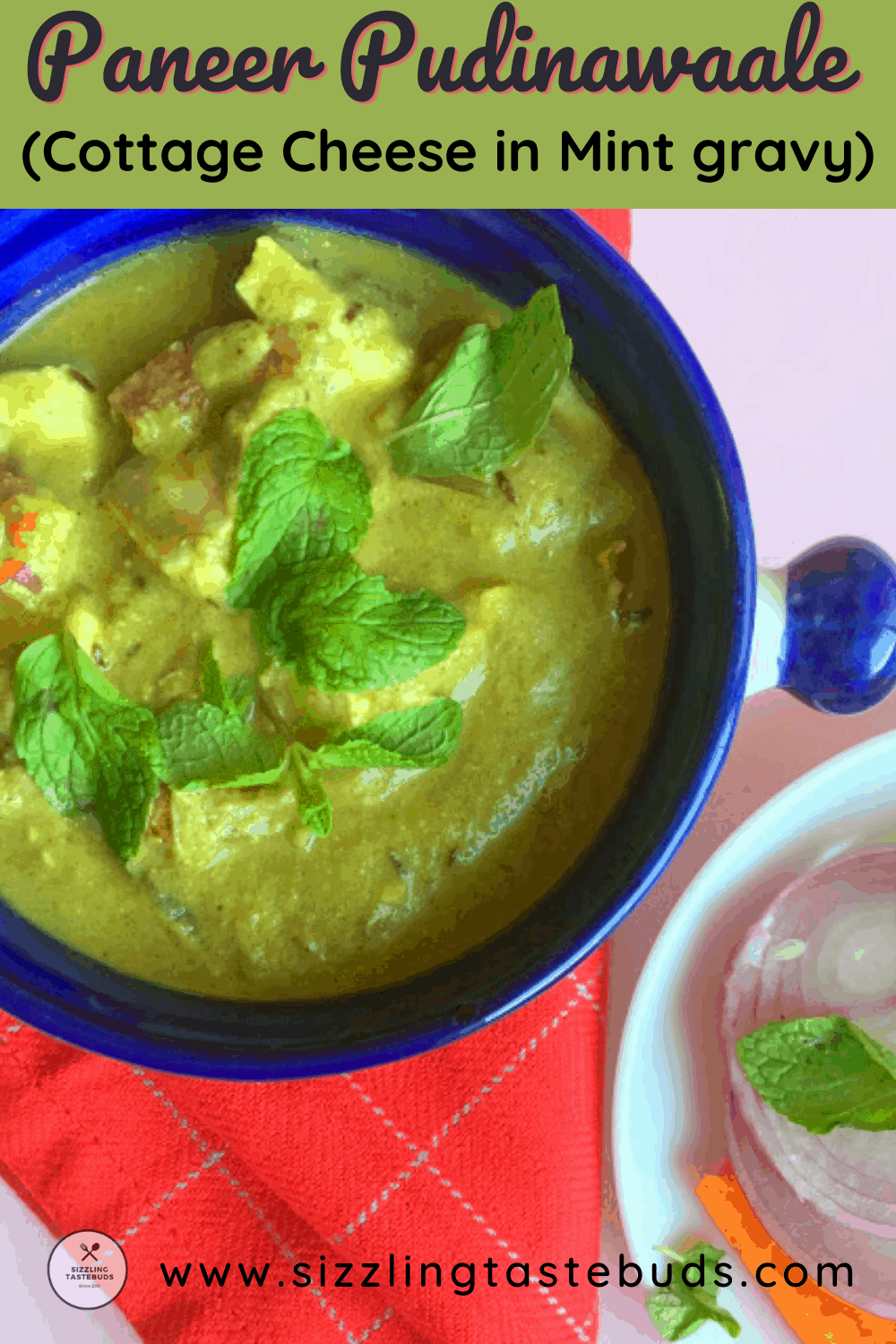 Pin
Paneer Pudinawaale – Side dish for Rotis / Kulcha / Naan / Flatbreads / Pulav


Gluten Free (Can be made Vegan too)
Cuisine : North Indian
Spice level : Medium


Prep time : 15 mins ; Cook time : 15 mins ; Serves : 4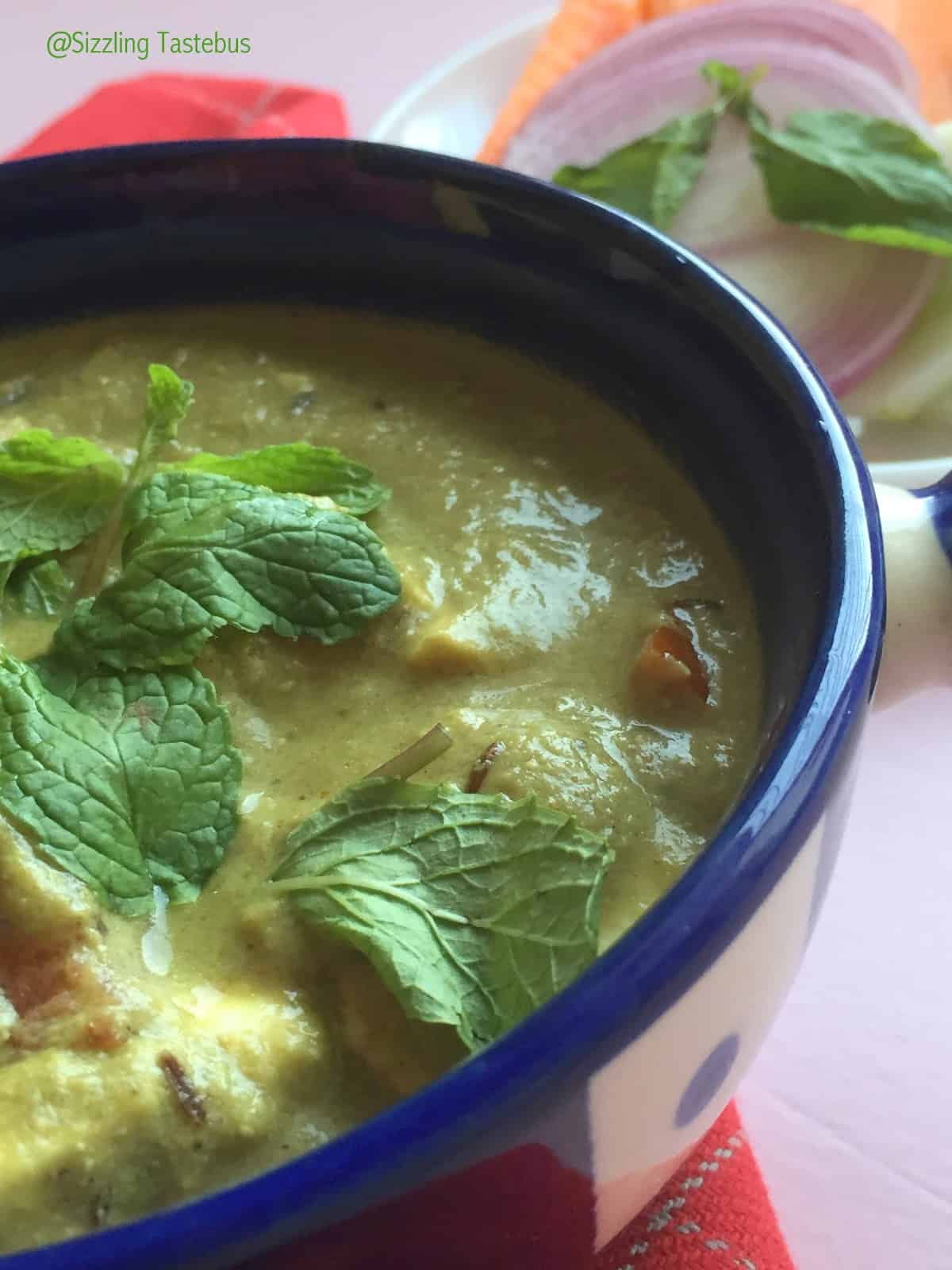 Pin


Ingredients:
Fresh Paneer – 400 gms (Can use Tofu or cashew cheese for vegan version)
Oil – 1 TBSP
Spice powders : Coriander powder, Cumin Powder, Red Chilli powder, Garam Masala
Salt – to taste
Onion – 1 medium
Tomato  – 1 medium
To Grind:
Fresh Mint / Pudina – 3 handfuls (about 50 gms)
Cashewnuts – 8 to 10
soaked Poppy seeds – 1 tsp
Garlic – 2 pods
Ginger – 1 inch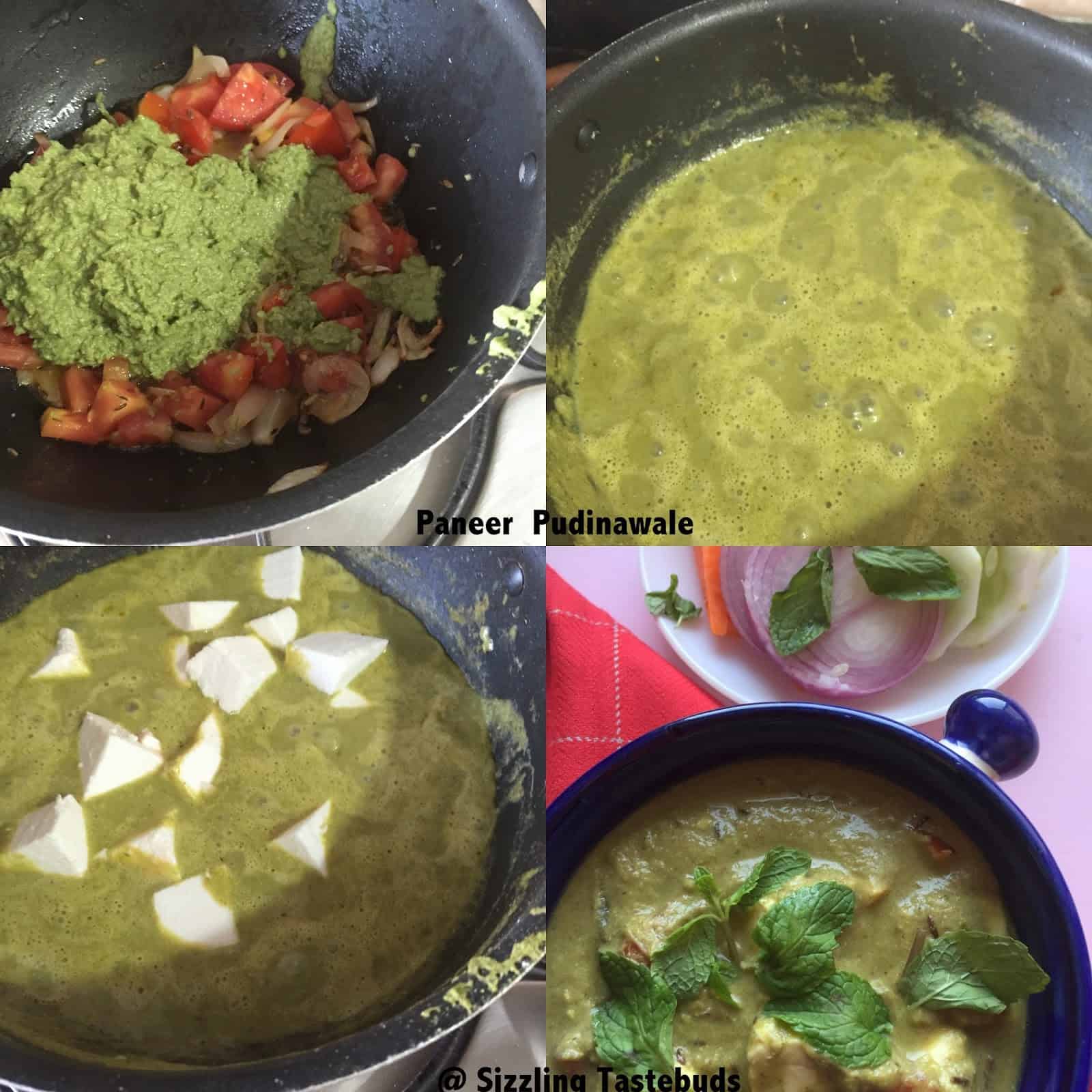 Pin


Method:

Soak the cashew nuts & poppy seeds separately in warm water for 10 mins. grind these with the Mint, ginger and garlic to a smooth paste.
In a pan, add the fresh paneer cubes in 1 TBSP of oil, saute them till slightly crispy, reserve in a bowl of warm water to remain soft (this is totally optional, you can add the fresh paneer cubes as is too, which I did)
Saute the Onion and tomato in 1 TBSP oil for 3-4 mins. In the same pan, add the ground mint paste & saute well for 3-4 mins till raw smell disappears. Add the salt, spice powders and let it simmer on a low flame. Add 1/4 cup of water if need be to make a thinner gravy.
Check for spices and slowly add the fried paneer (drained), let it simmer on very low flame for further 2-3 mins.
Serve hot with any Flatbreads / Pulav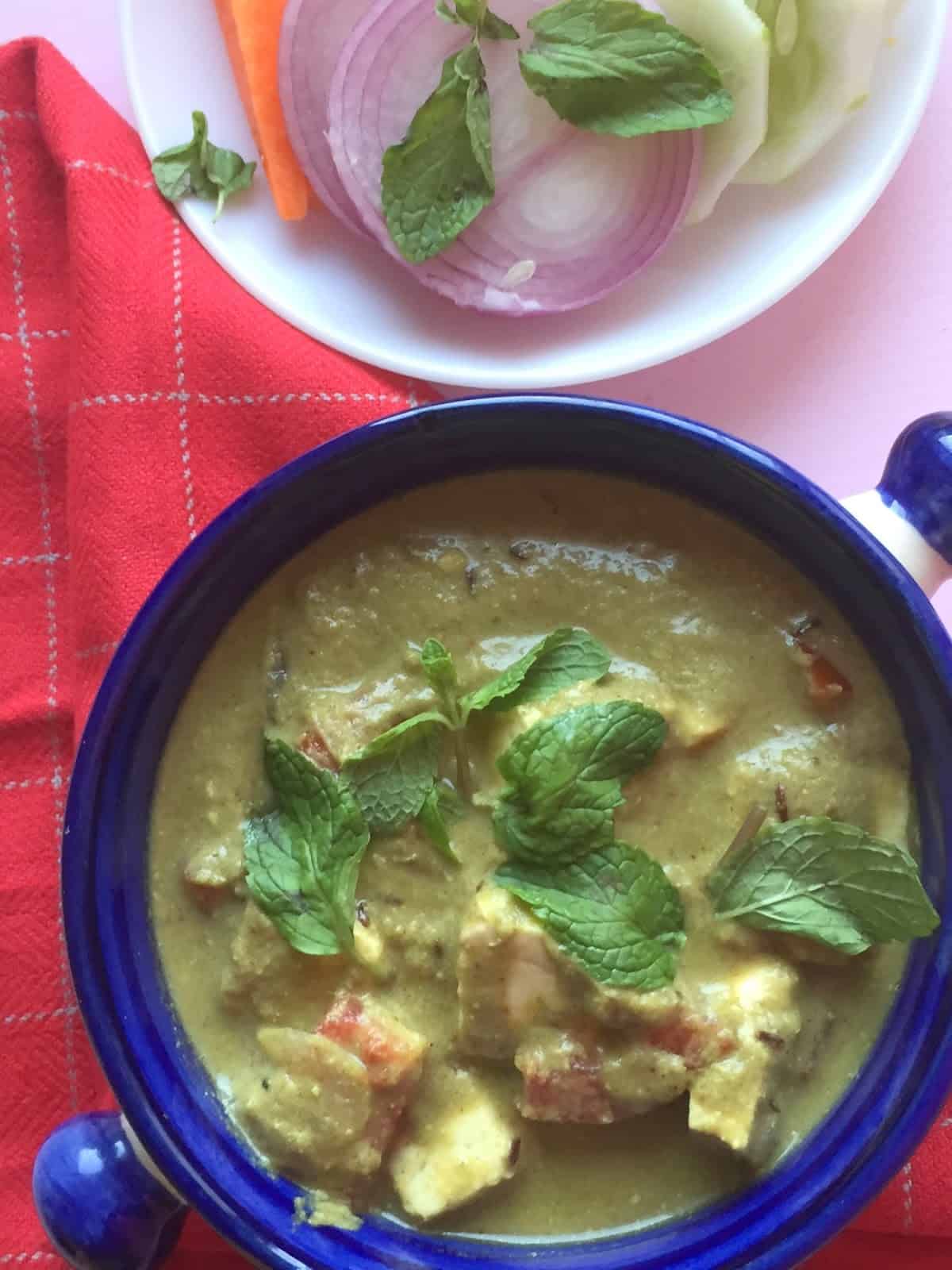 Pin