As mentioned in yesterday's post, Pongal meal is a rather elaborate affair. Sankranti, Pongal, Uttarayan, Lohri – various names given to the festival celebrated over 13th/14th of Jan every year to mark the end of the harvest season and salute the Sun God as he enters the Makar (Or Capricorn) sun sign. Its also a farmers festival in which the sun of the soil pays homage to the soil and so most of the feasting is done using local produce.
Pongal as its celebrated in Tamil nadu is known for both the name of the festival and the sweet & savoury versions of the dish. Rice being the principal crop of the region, the eats are made primarily with rice. Similarly, Til (sesame) is used in Northern India & Maharashtra in the form of Gajak / Til Tikki & Til Gud respectively, while the same oil seed – Ellu (in kannada) / sesame seed is ostensibly used in a wonderful trail mix called "Sankranti Ellu Bella" in Karnataka region, more so Bangalore – Mysore regions.
Today's is a mini meal we generally make for Pongal & Ugadi too. Only difference is noMor Kozhambu(veggies in spiced yoghurt gravy) or Rasam (spiced lentil broth) is made on Pongal. On Pongal in fact, we make7-kari kootu ( a medley of 7 veggies in a spiced lentil stew), along with this mini meal.
Lets get to today's mini festive meal with Baked (and non fried) Masala Vadai (baked spiced lentil fritter). It surely added a zing to the usual Paruppu Vadai. I didnt add any onion-garlic to this baked vadai as it was for a festival meal, but one could add in if preferred. The baking time would differ then.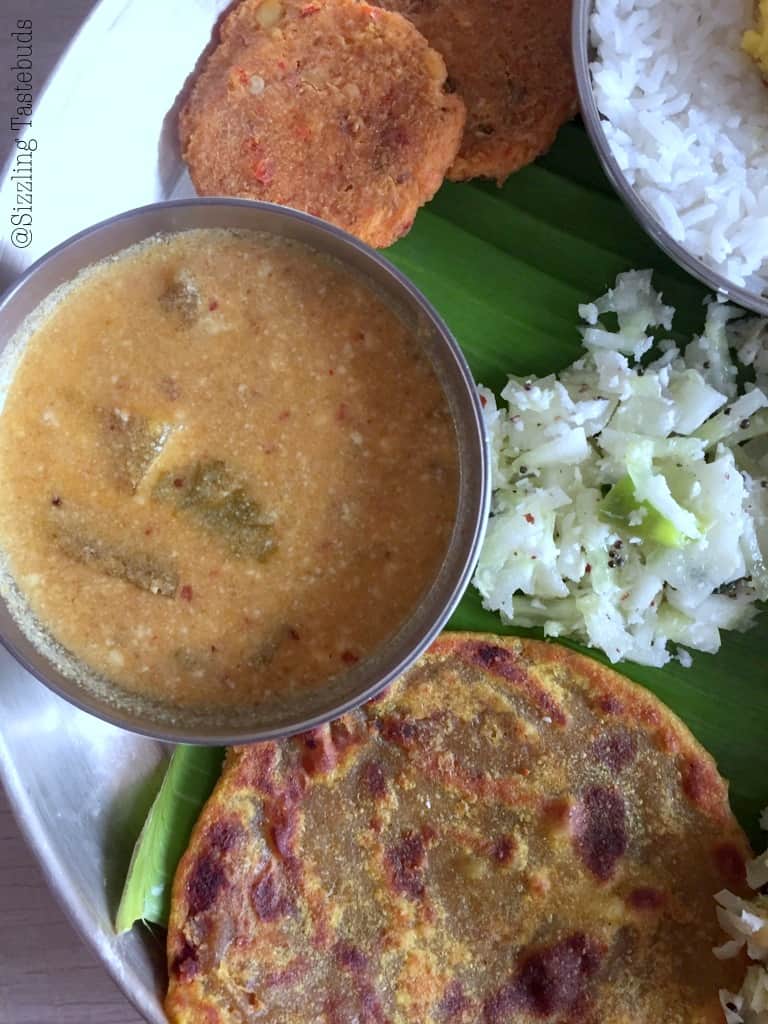 Pin

Check out how to make Masala Vadai as part of this festive meal, which included: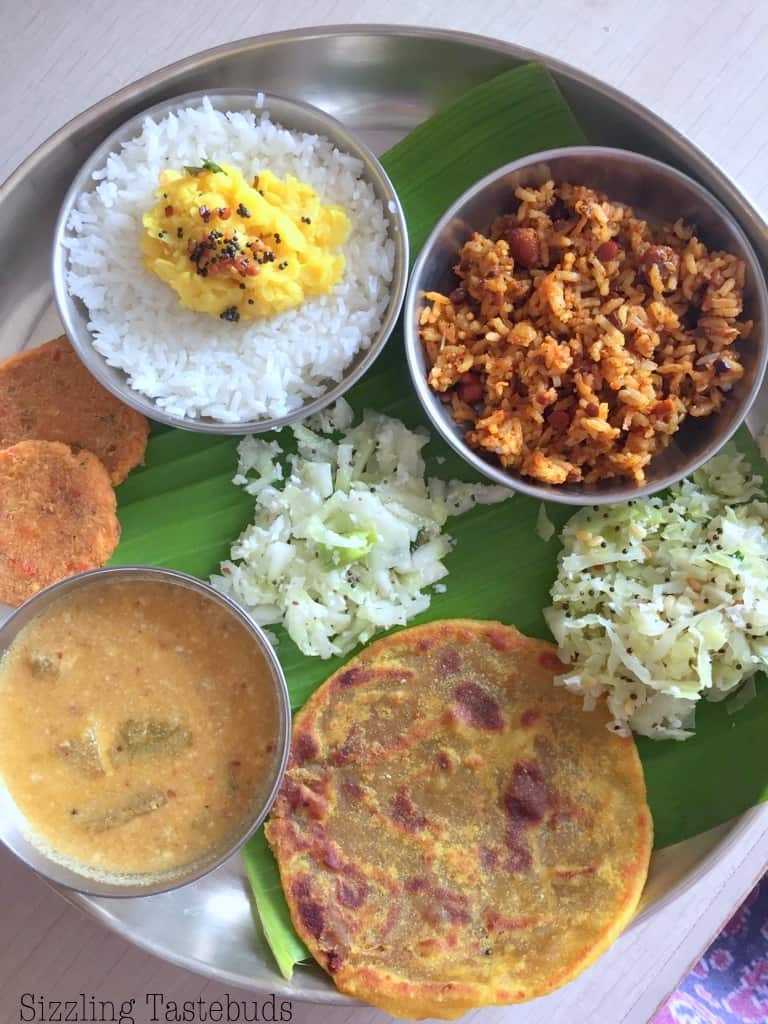 Pin



Ingredients for Baked Masala Vadai:
Kadalai Paruppu / Channa Dal – 2 cups
Tuvaram Paruppu / Toor Dal – a handful
Red chillies – 4 to 6 (not Kashmiri Variety) – adjust spice
Salt – to taste
Ginger grated – 2 tsp
Grated coconut – 3 TBSP (optional but recommended)
Turmeric – a dash
Coriander and curry leaves – a handful (chopped fine)
Oil – for basting the vadas – approx 3 TBSP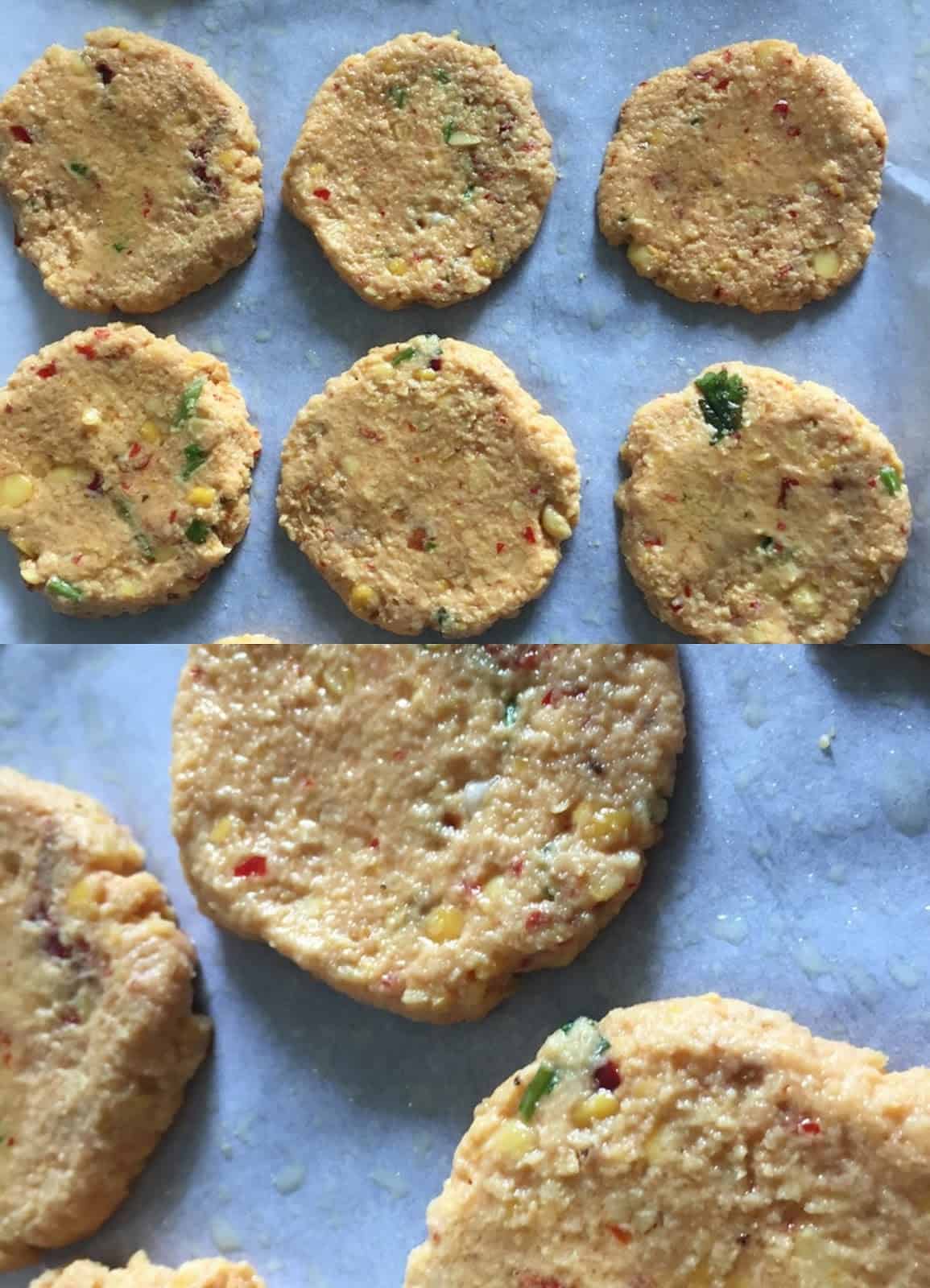 Pin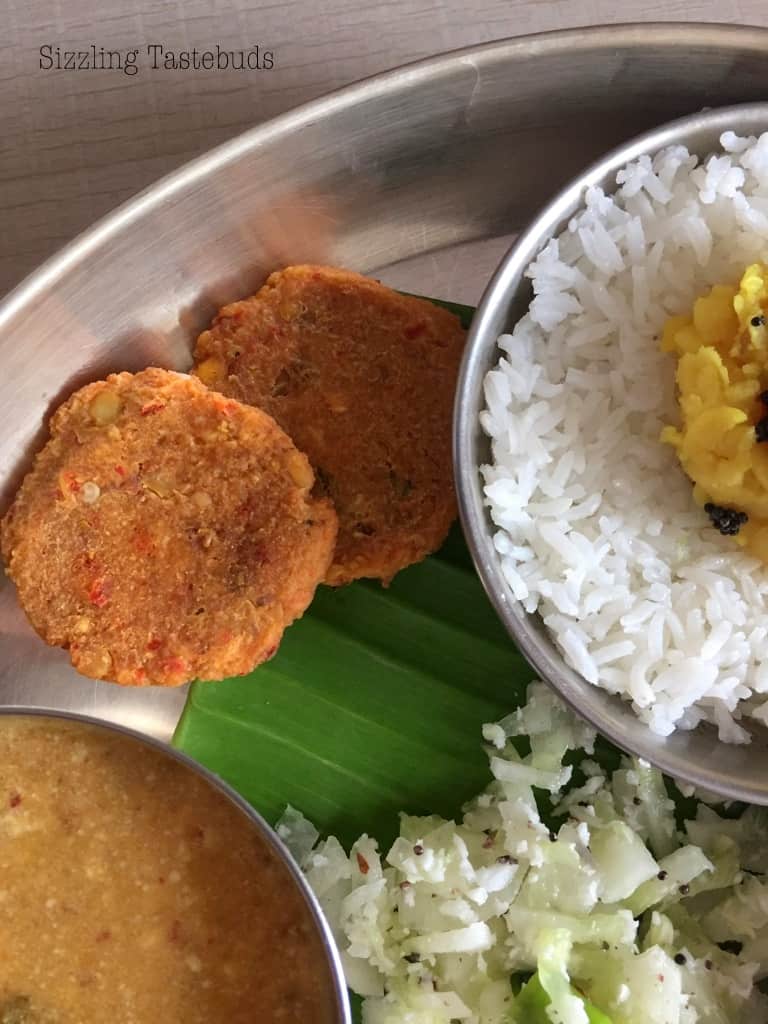 Pin


Method:
1) Wash and soak the dals separately with the red chillies for 45 mins – 1 hr.
2) Drain completely.
3) Now keeping aside a handful or two of the soaked dal, grind the rest of the dals with turmeric, grated coconut, ginger, chillies to a coarse paste without ANY water. Remove to a bowl.
3) Now to the pulsed paste, add the whole soaked dals, salt, coriander and curry leaves and mix well. Do not add water at any stage, except while soaking as the vadais will go runny as well as absorb extra oil.
4) Cover the lentil dough with cling wrap and refrigerate for a max of 20 mins (this helps me every time as the salt coagulates under refrigeration and the vadais turn very crispy).
5) Divide into equal lemon sized balls and pat gently into a small patty. FLatter vadais make it easier to bake. Makes 20- 25 approx.
6) Meanwhile pre-heat oven to 190 C. Spray oil on the prepared sheet & bake for 12 mins, flip and bake again for 6-7 mins till they are crisp around the edges.
7) Serve immediately or store in an airtight container.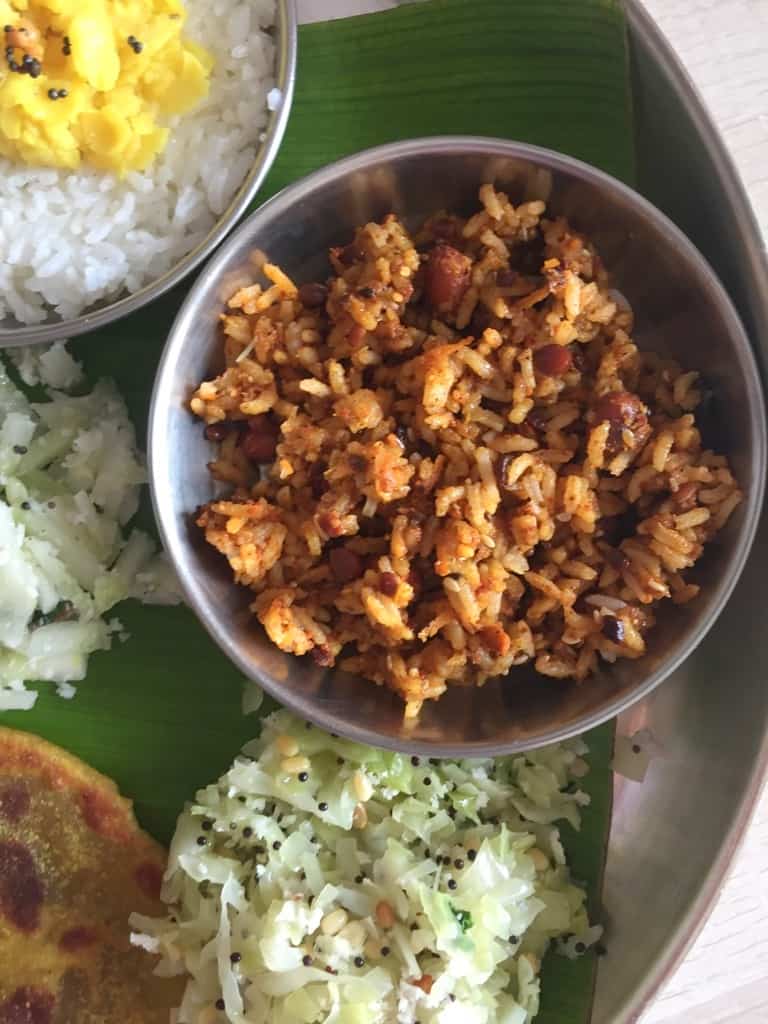 Pin


Notes:
1) This will have a different texture from the fried vadas, so dont look for the golden brown colour, you can 'smell' the dal baking after 10th min so keep an eye to avoid being burnt
2) Oven baking time differ from oven to oven depending on the moisture of the batter and thickness of the vadai, so reduce/increase time accordingly.
Sending this to BM # 72 under "Festival Recipes" Theme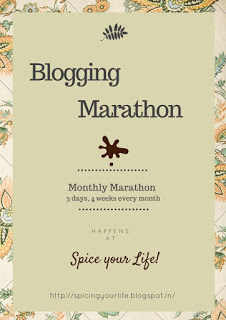 Pin