In the last of the baked-not-fried series, I have this Baked Falafels. This is the third element of the Lebanese / Middle Eastern spread that was served with Baked Pita and Beetroot hummus. The kids and the husband loved it a lot,and although it was too much prep work for a day, I guess the smiles made my day.


So, sit back and enjoy the guilt-free Baked Falafels. Originally these are round in shape and deep fried, but these were flattened a bit to bake it thoroughly. This is a great proteinicious and GF / Vegan snack so it makes a meal by itself. I haven't frozen these baked ones, but I am sure they keep well for a week.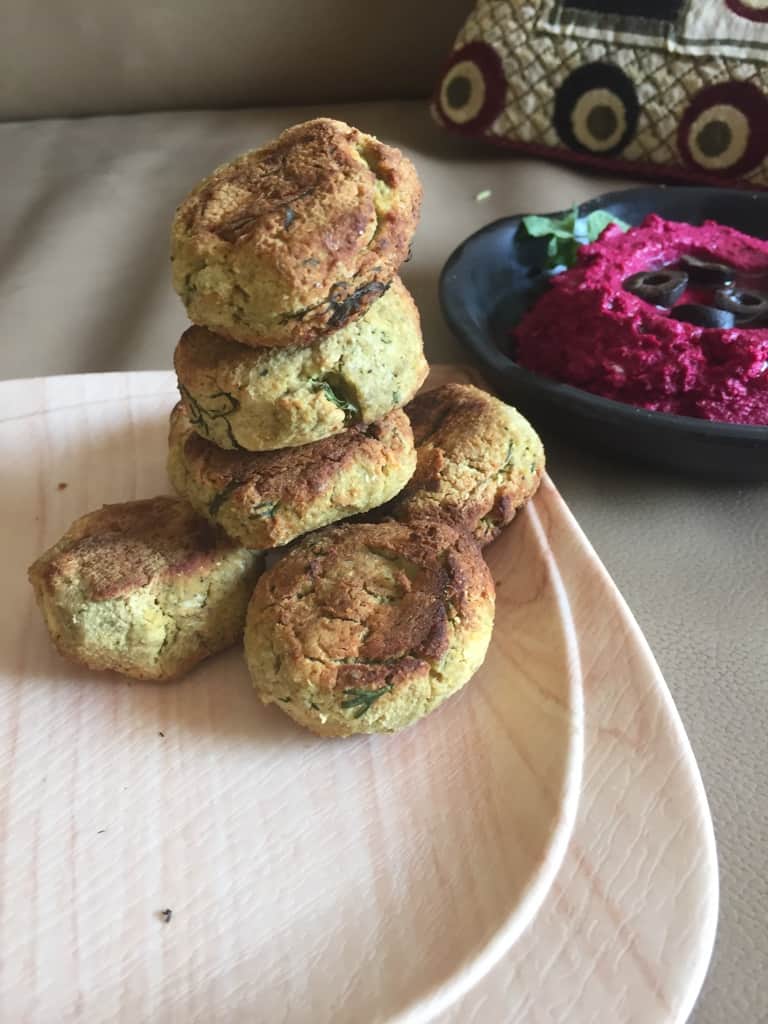 Pin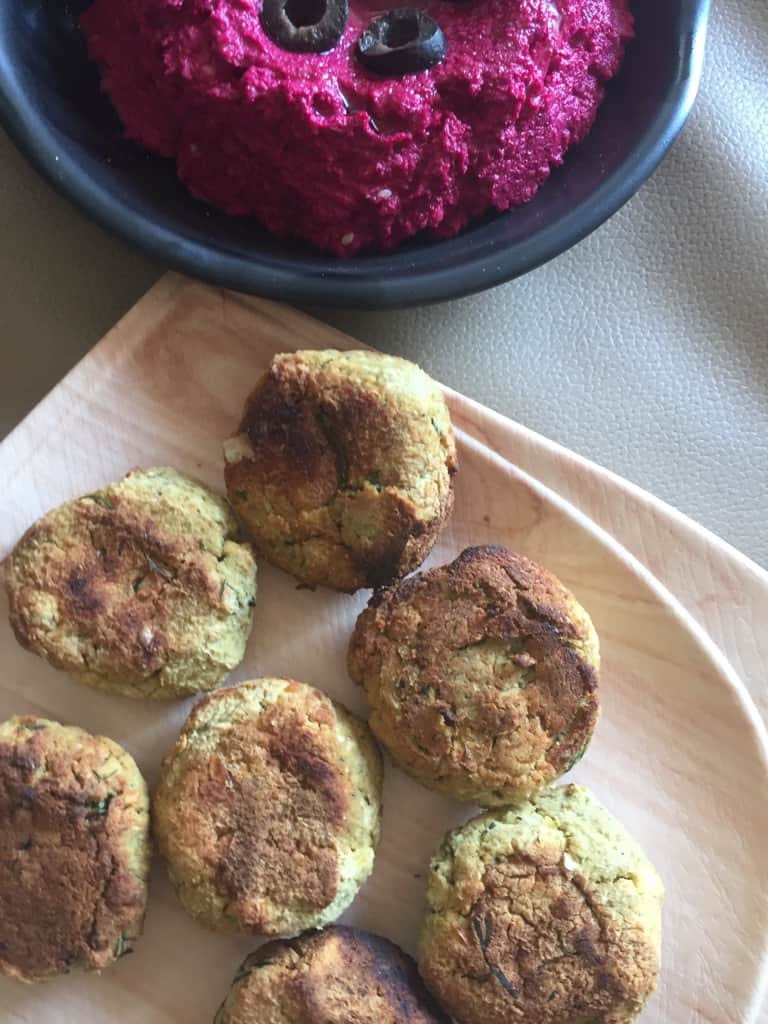 Pin


Indulge in this as well as the rest of the meal on a lazy weekend while I see you on the other side of this weekend with a new theme. So far on the Bakeathon running all this December: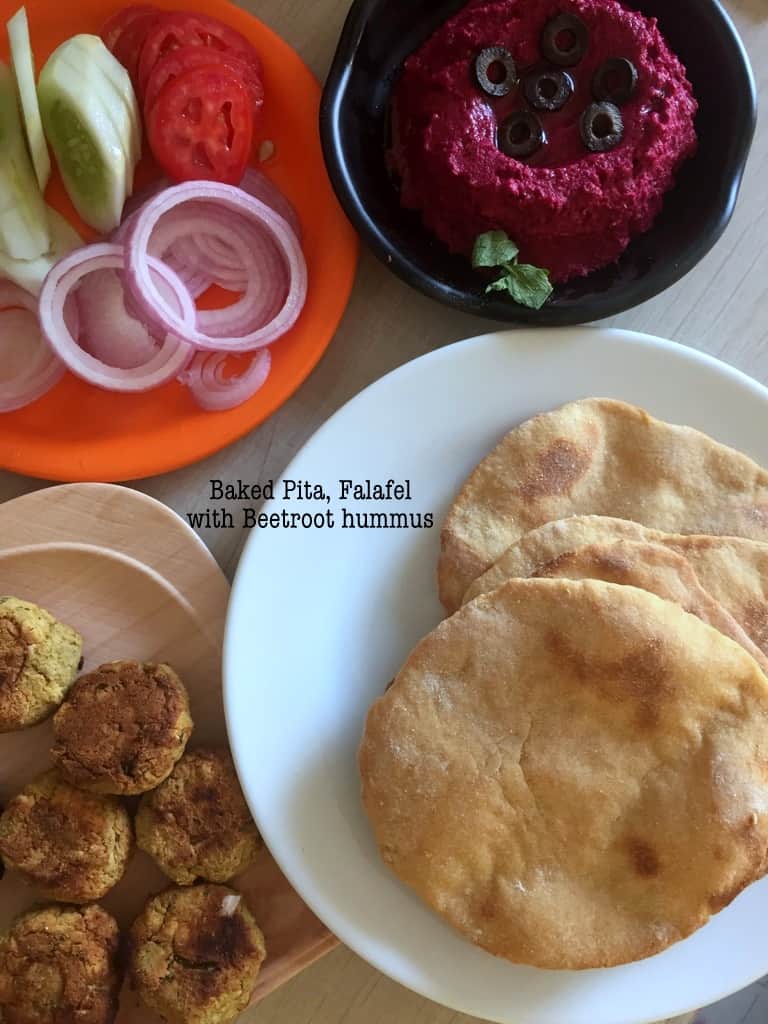 Pin
Other recipes with chickpeas are:
Kabuli Channa Pulao – Gluten free and Vegan | One Pot Dish | Easy Lunchbox recipes
Chickpeas + Sweet potato salad


Similar Tikki / Kebab varieties:
Baked Hara Bhara Kabab
Dahi Ke kabab
Moong dal Seekh Kebab
Nawabi Kabab
Baked Mixed Kabab platter
Baked Corn Panner Kabab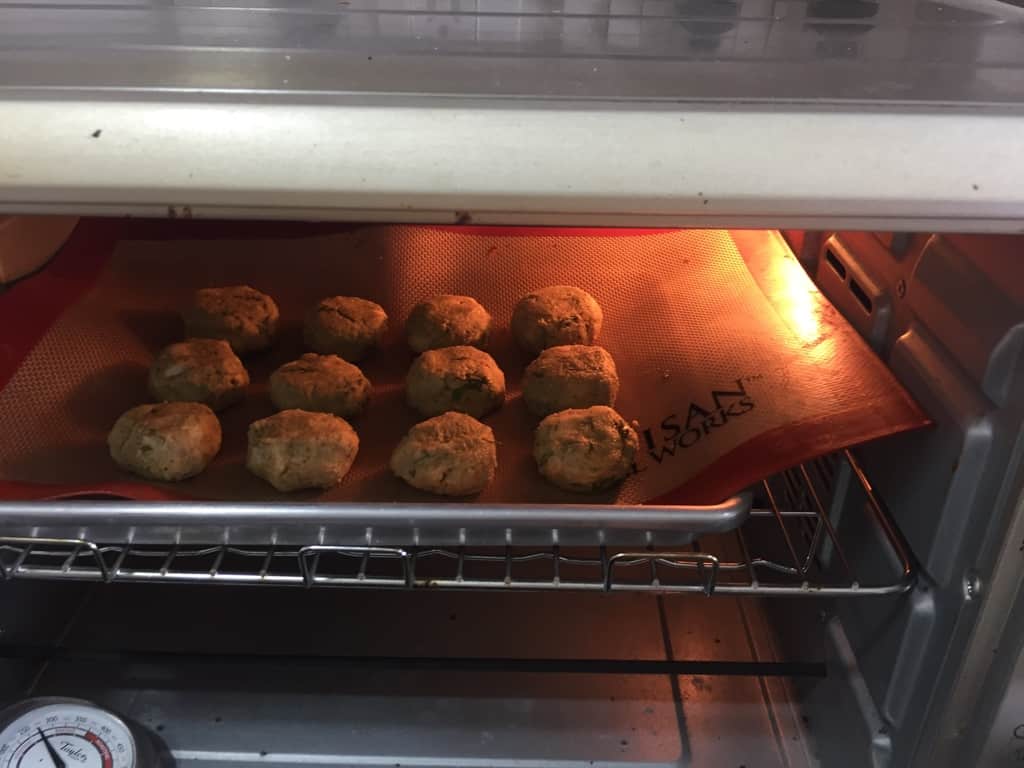 Pin


Prep time : 25 mins ; Bake time : 20-22 mins per batch; Makes : about 1 dozen Falafels (medium sized)


What you need:
Cooked and drained chickpeas ( soaked and cooked previously) – 2 cups (1 cup = 200 ml)*
Tahini paste – 1 tsp (I used roasted sesame)
Garlic – 4 to 6 pods (adjust to taste)
Salt and pepper – to taste
Coriander leaves – 3 tbsp (finely chopped)
Coriander powder – 2 TBSP
Garlic powder – 1 tsp
Onions – finely minced – 5 TBSP

Olive Oil – 3 TBSP

+ 2 TBSP (to baste)
*if making from scratch, soak 1 cup of chickpeas for 8-10 hours. Cook with a little salt till soft and slightly mushy. Drain and use. 1 cup of dry chickpeas will render about 1.75-2 cups of cooked chickpeas, so soak accordingly.


How to:
Preheat oven to 200/210 C. Line a baking sheet.
In a food processor, first add the boiled chickpeas, salt, tahini, garlic and mince well.
Now add the rest of the ingredients except onion and coriander leaves and slowly blend to a thick doughy paste.
Add the onions and coriander, mix well and set aside for 5 mins.
Pinch out equal portions of the chickpeas mix, flatten them into tikki / kebab kind of falafels.
Place in a greased tray. Finish with the rest of the falafels.
Baste them with oil (or use baking spray, but they need to be well greased on all sides)
Bake for 8-10 mins on one side, flip and bake over on the other till slightly dry yet crispy
Cool on a baking rack.
Serve warm with Pita, hummus and a salad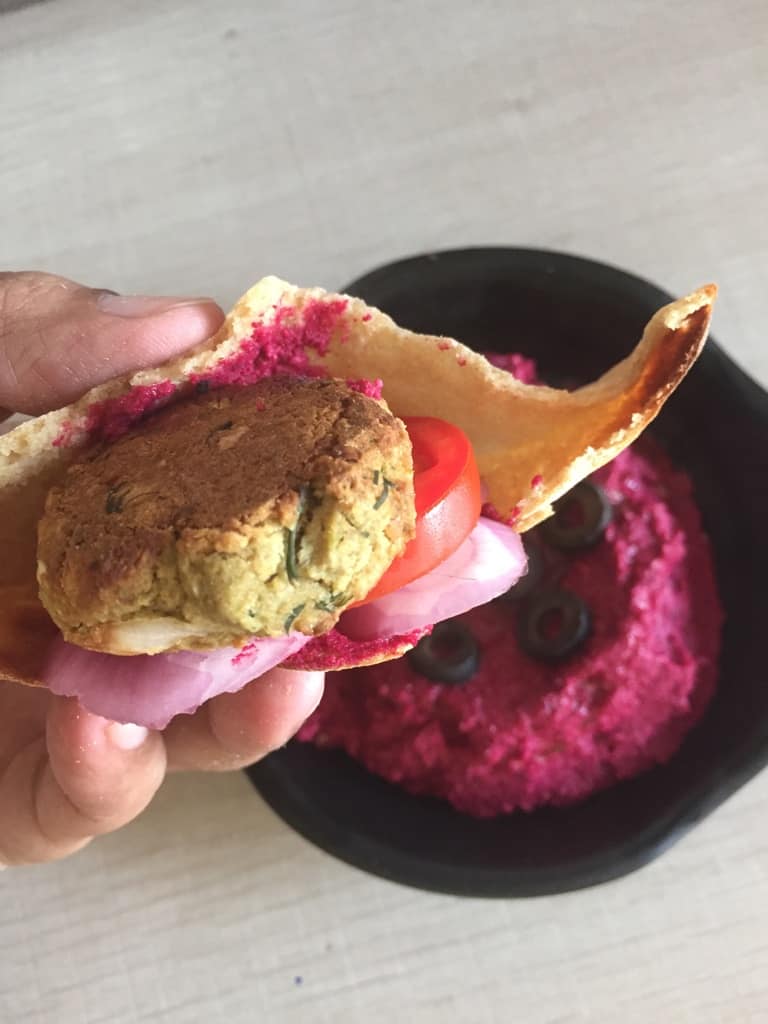 Pin
Pin
This is part of the Bake-a-thon 2017