Perhaps one ingredient that was new to me till very recently was Tofu, although we enjoyed the Tofu Grilled Sandwicha lot. Having tasted Paneer,I didn't take to it too much (still don't, in a way) ! Perhaps its texture is something I need to get used to. All said and done, today's dish – Tandoori Tofu Salad- came away as a winner all the way. S loved it as an evening snack. And I somehow thought it would taste good when grilled. But I grilled it before using it, and the taste was much better (or I am told so). This is a quick snack you can put together for potlucks and parties too ! This goes to Pavani's Deceptively delicious-event by Valli & my own event – Global Food Festival &Sangee's BakeFest,event byVardhini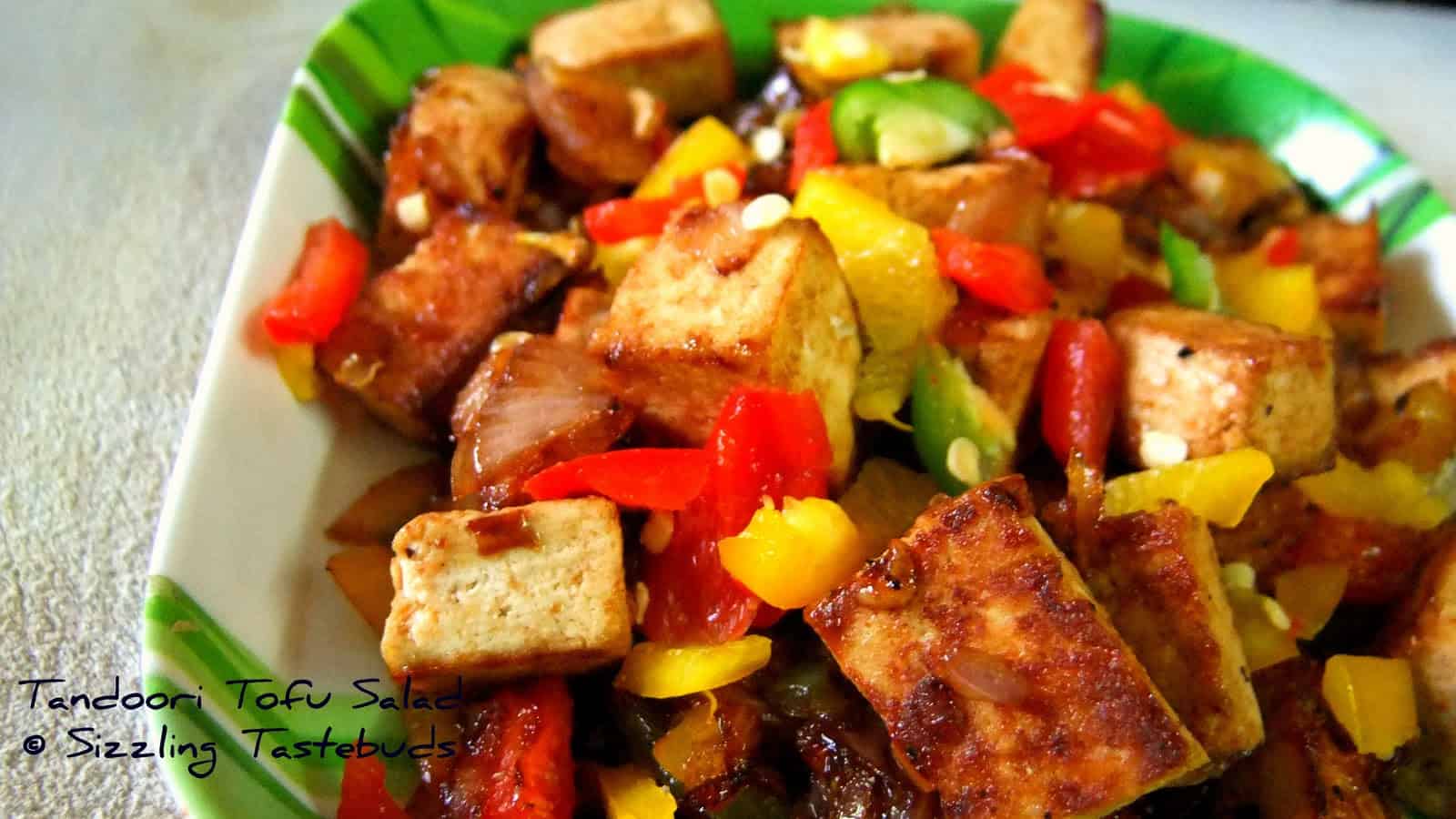 Pin

Prep time : 15 mins. Baking time : 12 – 15 mins. Serves : 2

Ingredients:
Tofu (drained if using Store-bought) – 200 gms – cubed
Onions – 1 medium
Bell pepper – ½ – sliced
Salt – to taste
Soya sauce – ½ tsp (opt.)
Sugar – a pinch
Olive oil – 1 TBSP (+ 1 TBSP for marinade) 
Marinade:
Hung Curd – ½ cup
Turmeric – a dash
Salt – a pinch
Amchur  (Dry mango powder ) – ½ tsp
Red chilly powder – ½ tsp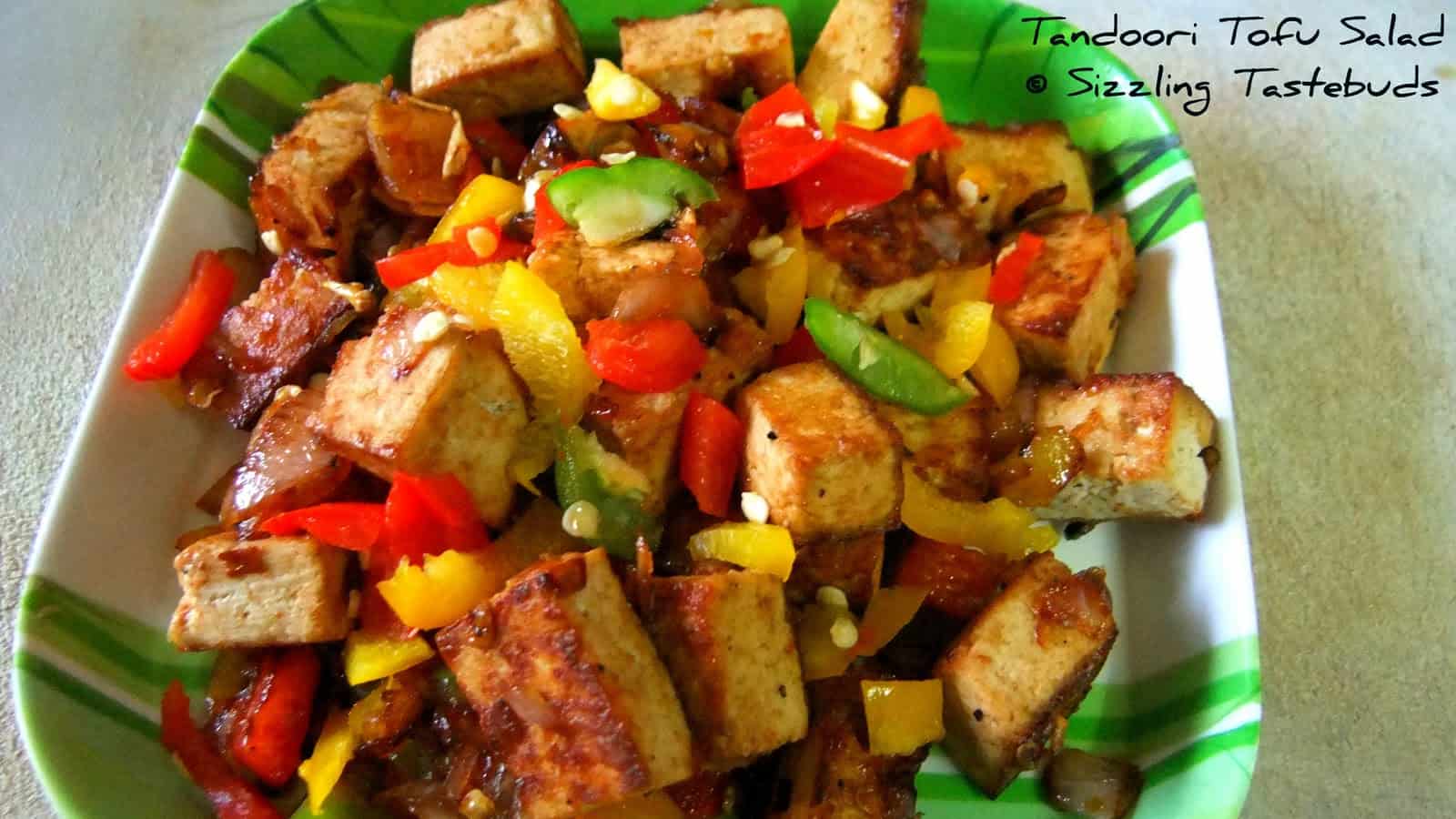 Pin
Method:
     Drain the tofu on several  layers of kitchen towels to dry out any exterior moisture. Cube into bite-sized pieces
2)   In a largebowl, whisk together hung curd and rest of the ingredients . Add the tofu chunks and mix well. Cover with cling wrap and refrigerate for 10- 12 mins.
3)  When you are almost done, pre heat oven to 190C and set to grill mode.  Slightly grease a baking tray and grill the marinated tofu in a single layer for 8-10 mins till slightly brown. 
   Brush the tofu mid way with oil (basting) for better effects and flip them over to brown evenly
4) In a skillet, heat remaining oil and fry onions and bell pepper. When the pepper turns crunchy, add soya sauce, salt and sugar, grilled tofu and serve immediately.
Note:
1)      If you are not using the tofu immediately, marinate and freeze overnight without salt.
2)      You may use skewers to grill the tofu. But as these were bite sized pieces, I grilled them on a baking tray. Be sure to spray oil on them before grilling.  Soya sauce is also high in salt. So add accordingly.