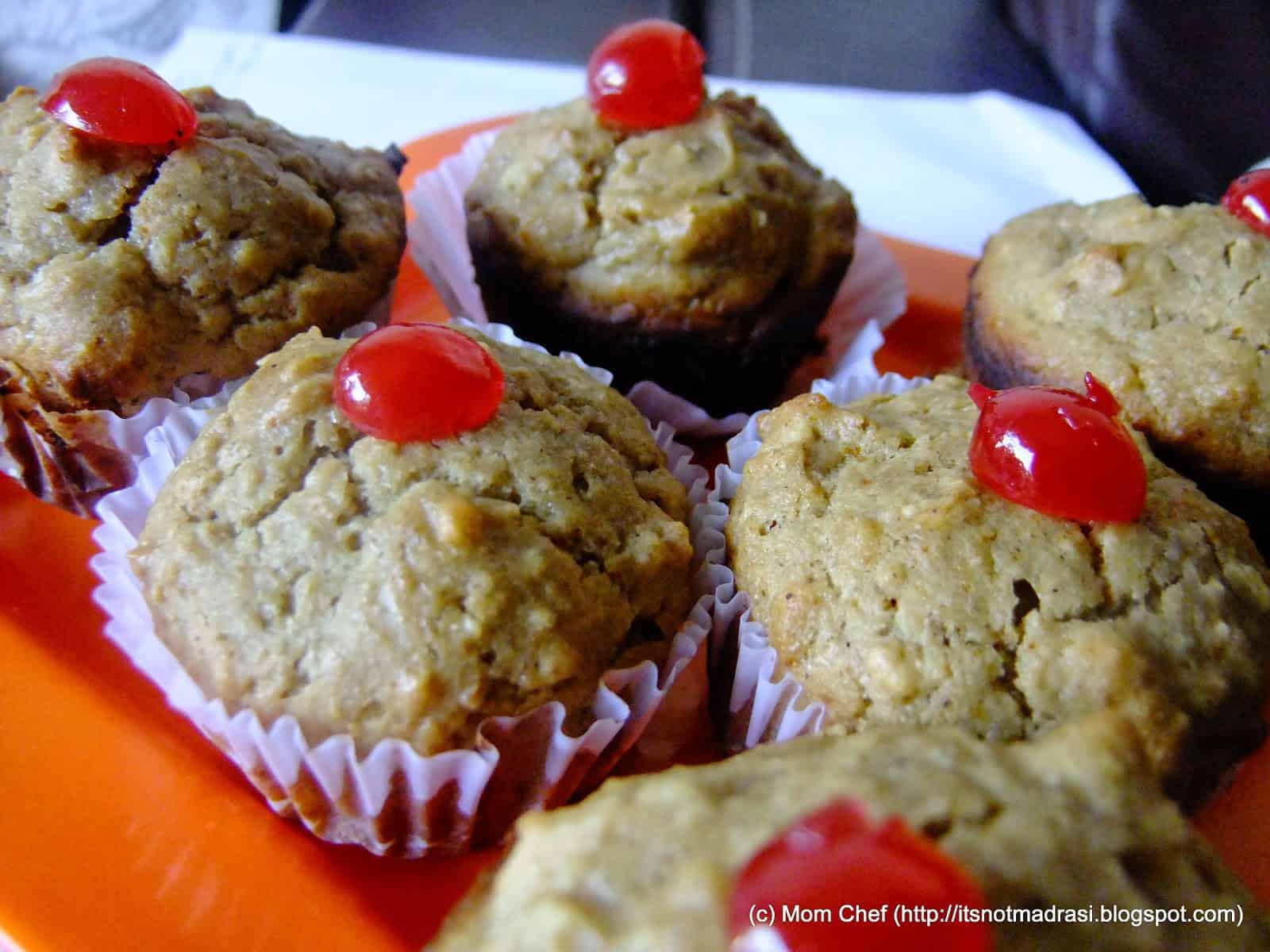 Pin

Muffins are a favourite pick-me-ups with my kid (and me too)! They pep me up instantly, and satiates kid's sweeth tooth too 🙂 Tweaked a recipe I read somewhere, and made Wholewheat Walnut-Banana Muffins (Eggless) – the aroma of banana mixed with the crunch of Walnuts and the comfort that it was wholewheat, all made the effort look and taste good 🙂

Sending this to Day 4 of Srivalli's Blogging Marathonunder "Kids Delight" category & also Priya's Fast food not fat food event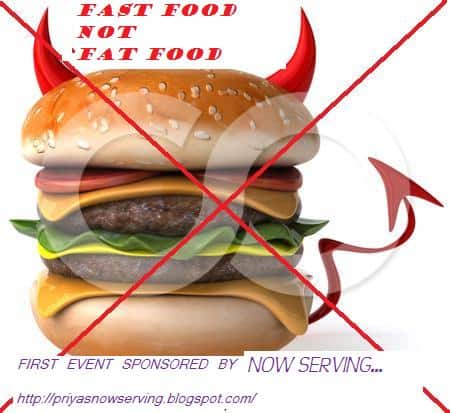 Pin

Preparation time : 15 minutes. Baking time: 15 minutes. Makes : 12 muffins

Ingredients:

Wholewheat flour – 2 cups

Walnuts chopped coarsely – 1 cup

Brown Sugar – 1 cup

Milk – 1/2 cup

Oil – 1/3 cup (or butter, but I used Oil)

Ripe Bananas – 3 or 4

Baking Powder – 1/2 tsp

Cinnamon Powder – 1/2 tsp (Opt)

Salt – 1/2 tsp

Vanilla essence – 1 tsp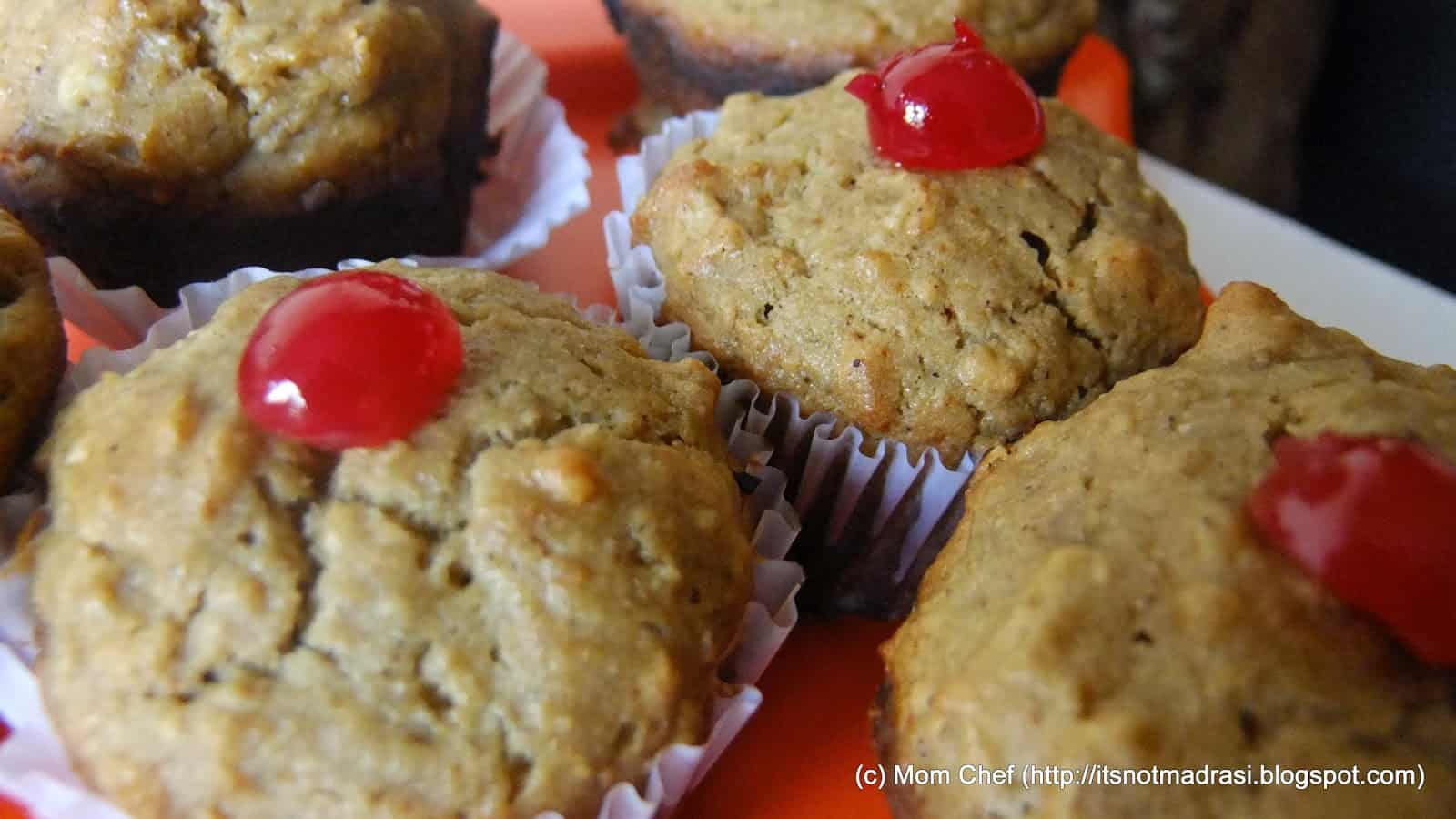 Pin
Method:
1) Sieve Flour, salt, baking powder, cinnamon powder thrice over.
2) Blend bananas with milk. Cool and transfer to a large bowl.
3) To this, add sugar, Oil, essence and mix well till sugar dissolves into a creamy consistency.
4) Add the walnuts to the dry mixture from step 1 and mix well. Reserve a few walnuts for garnish if required.
5) Add the flour + walnut mixture to the wet mixture (from step 3) a few tablespoons at a time and fold till done fully. Do not beat.
6) Preheat the oven to 175 Deg C.
7) Line the muffin moulds with baking cups and spoon the mixture till 3/4 filled.
8) Bake for 13-14 minutes till done.
9) Cool on a wire rack till cool.
10) Garnish with cherries and serve.
Note: As I made only 6 muffins and had some batter left, baked a cake with the same batter. Otherwise, this proportion makes 12 muffins. Couldn't resist clicking them as well !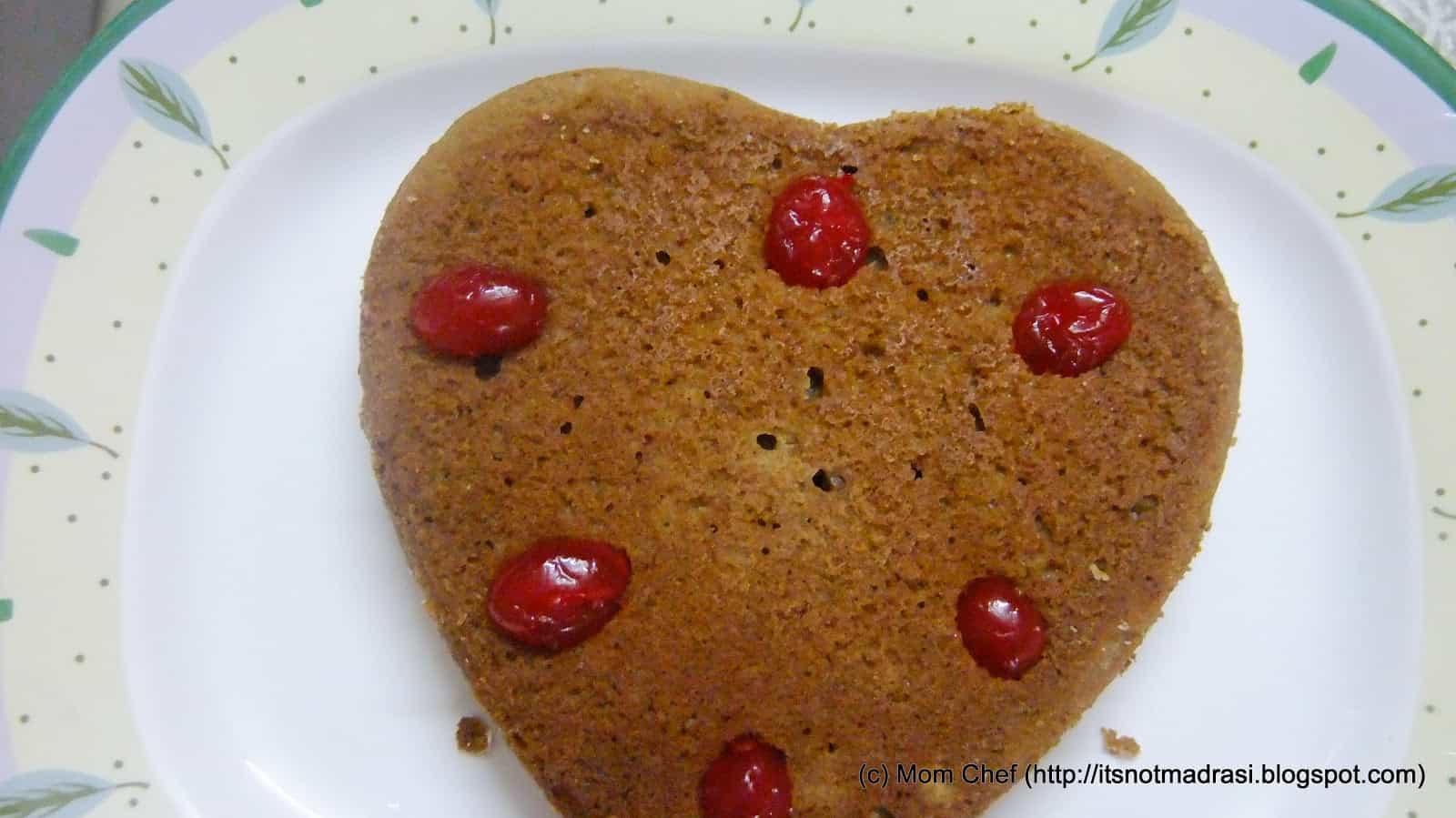 Pin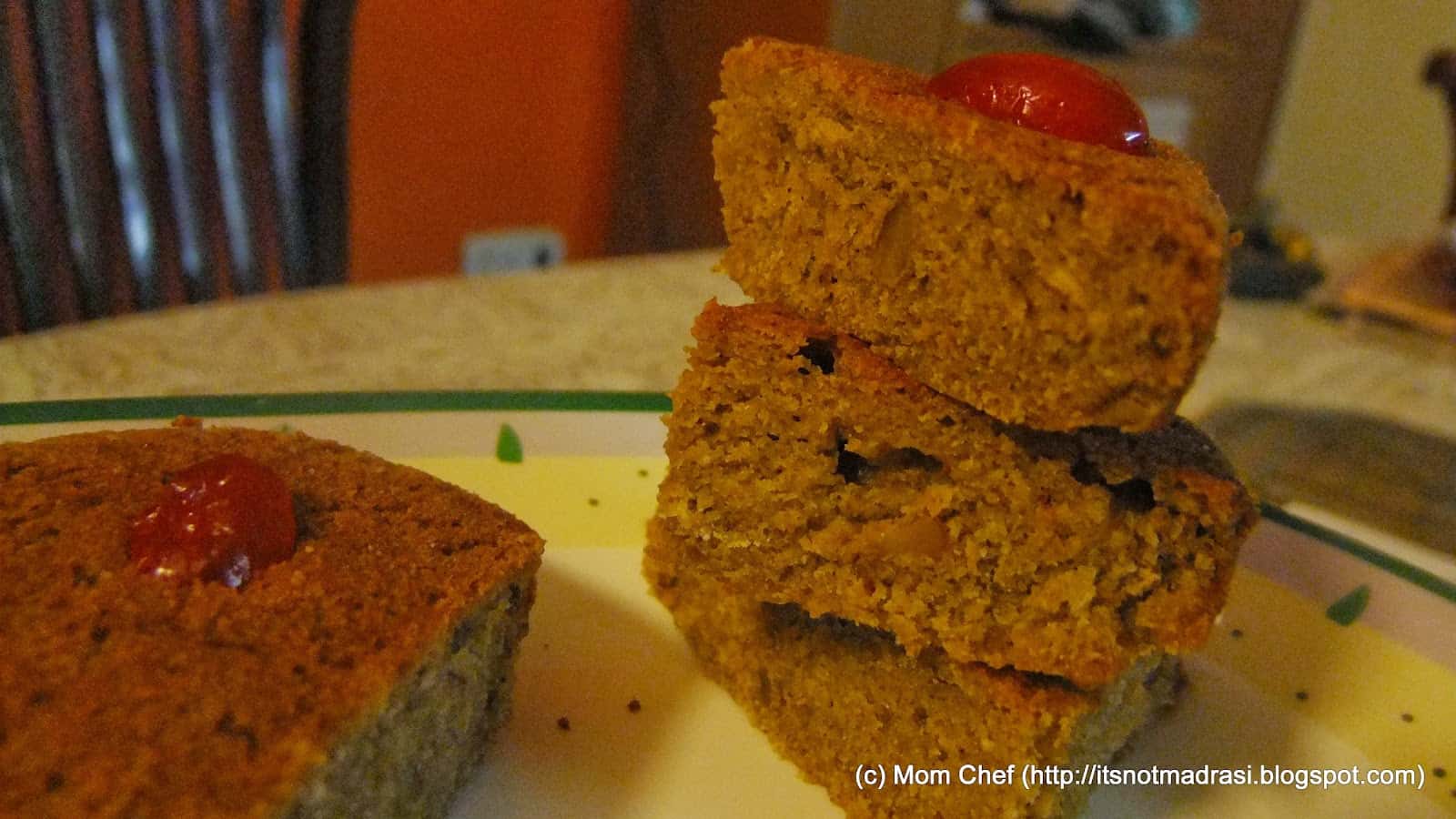 Pin
Do check out my fellow bloggers on this marathon:
Diabetes Diet/Management: Srivalli, Champa, Harini, PJ  
Kid Friendly Recipes: Me, Shylaja, Veena
Seven Days of Soup: Usha, Sowmya  
30 Minutes Meals: Priya Suresh
Seven days of Cakes:  Anusha