As I said earlier, I am not really a chocolate person. But I do love healthy bakes, and muffins tops that list. My kids enjoy muffins best as an after-school snack, and its lovely to see how the little one waits for her sis to come home by 4pm and then guilt trips me to giving her a second name, all in the name of sibling love 🙂
Well, as long as its healthy like today's Wholewheat Jaggery Ragi Choco Muffins I really dont mind an occasional indulgence. And what's not to like in this : Its vegan, plus ragi (fingermillet) and Jaggery are both loaded in calcium and essential vitamins. Wholewheat makes a wonderful base and Choco (esp dark cocoa powder and choco chips) complete the yum factor 🙂 One couldnt ask for me. Just like the Ragi Chocolate Cake, this too doesnt have the aftertaste of Ragi (Nachni / Fingermillet) as Ragi is an acquired taste and takes some getting used to.
So, do make these and let me know how you liked them .. Sending this to my event all this month Kids Delight event hosting + GIVEAWAY.If you want to win a giveaway, check this link and see you all there !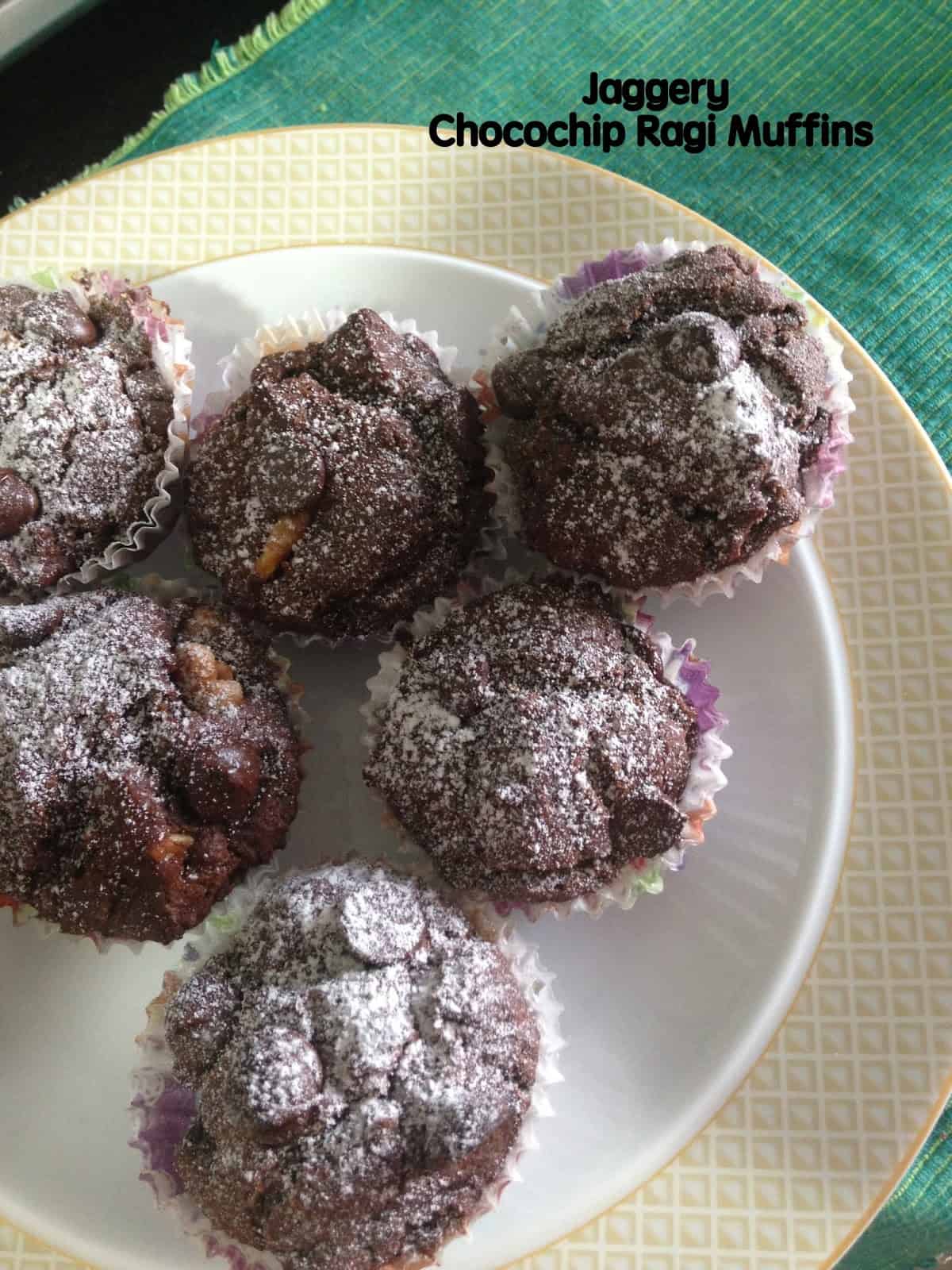 Pin


Prep time : 10 mins, Makes : 8 nos ; Bake time : 15-17 mins


Ingredients:


Dry ingredients:
Wholewheat flour- 1/2 cup (1 cup = 200 ml)
Finger Millet – 1/2 cup
Cocoa powder – 1/4 cup
Baking powder – 1/2 tsp
Baking soda – 1/4 tsp
Salt – 1/8 tsp (opt.)
Cinnamon powder – 1/8 tsp (opt.)
Wet ingredients:
Jaggery (grated) – 1/2 cup (adjust to taste)
Chocochips – 4 TBSP (I used vegan but you can use any variety you have)
Any neutral oil like sunflower/olive/canola – 1/2 cup
Warm water – 1/4 cup (or as needed)
Flax meal – 1 tbsp
Icing sugar – for dusting – 1 TBSP (opt.)
Walnuts chopped – 1/2 tsp (opt.)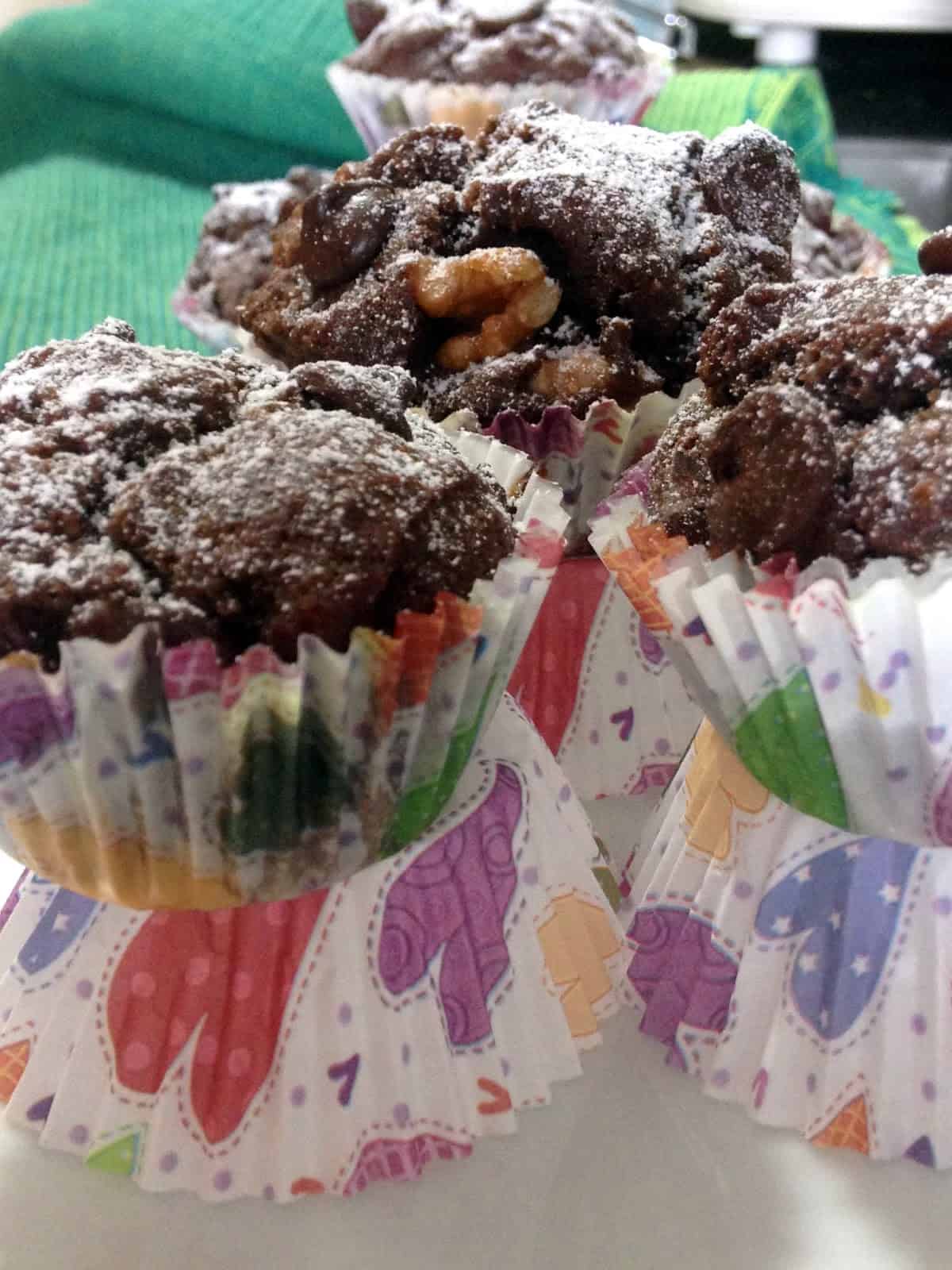 Pin


Method:
Mix 1 tbsp flaxmeal in 3 tbsp warm water and set aside. This mimics the egg texture.
Meanwhile sieve the dry ingredients thrice over in a large bowl and keep aside.
Mix the grated jaggery , flax mixture, oil well. Fold in half the chocochips and the sieved dry mixture slowly.
Mix till there are no dry streaks of flour. Add in 1 tsp of water if you feel the mixture is too dry.
Now fold in the rest of the chocochips and walnuts if using.
Pour into prepared cupcake liners / Muffin trays.
Bake in a pre-heated oven at 180 C for 12-15 mins. Check if done with a toothpick coming out clean.
Cool on wired rack, dust with icing sugar and serve warm.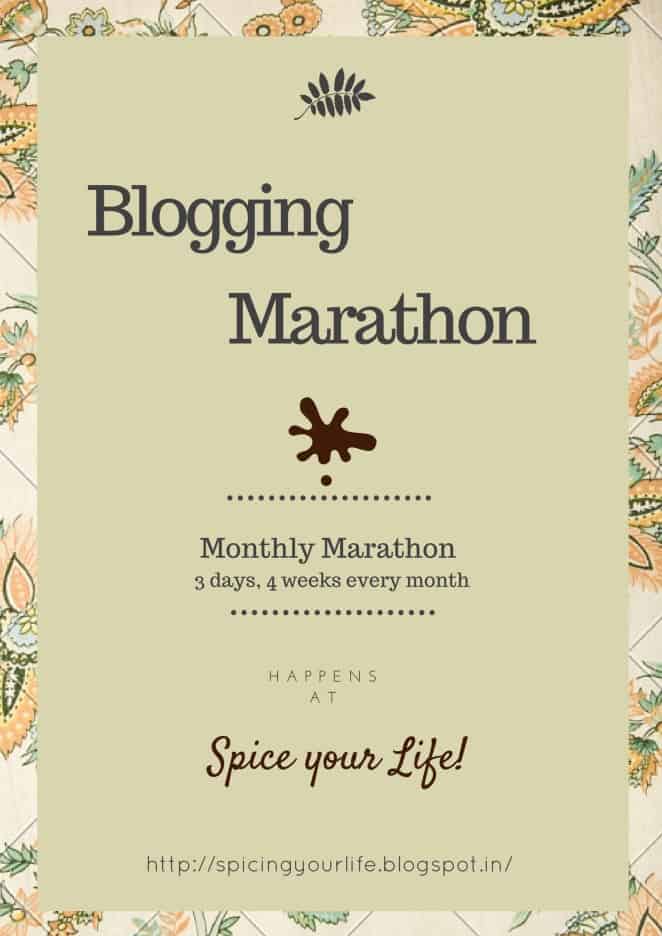 Pin
Check out the Blogging Marathon page for the other Blogging Marathoners doing this BM#61