Cookiesand Quick breads are perfect edible gifts for Xmas and I bake more of the latter than the former , but there's always a reason to get into the mood, right ?;)
Kids get super excited with Xams parties at school (the newest trend these days) and at home (Check out our ultra-mini Xmas tree at home), so I pushed myself (out of a million things happening here) to see two smiling faces beaming when the cookies came out of the oven !
And that was worth all the effort (although if you are a pro-cookie baker, its child's play).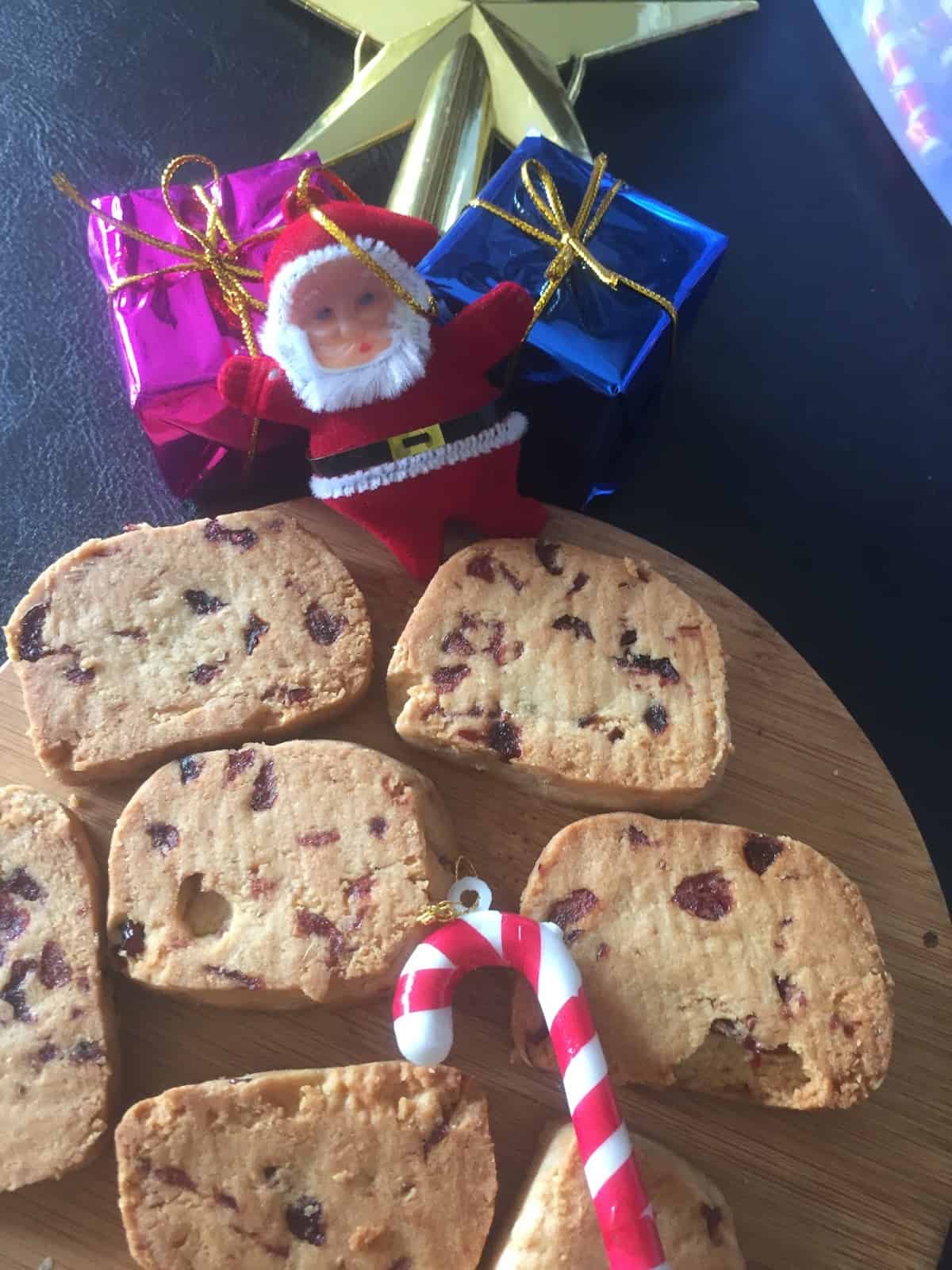 Pin

While the Yuletide season is (almost) upon us, everyone around seems to get into a Christmassy-mood 🙂 store fronts are dressed up, Santas seen in malls, the colors of the season Red-Green-White showing up everywhere from dresses to wreaths to gift stores.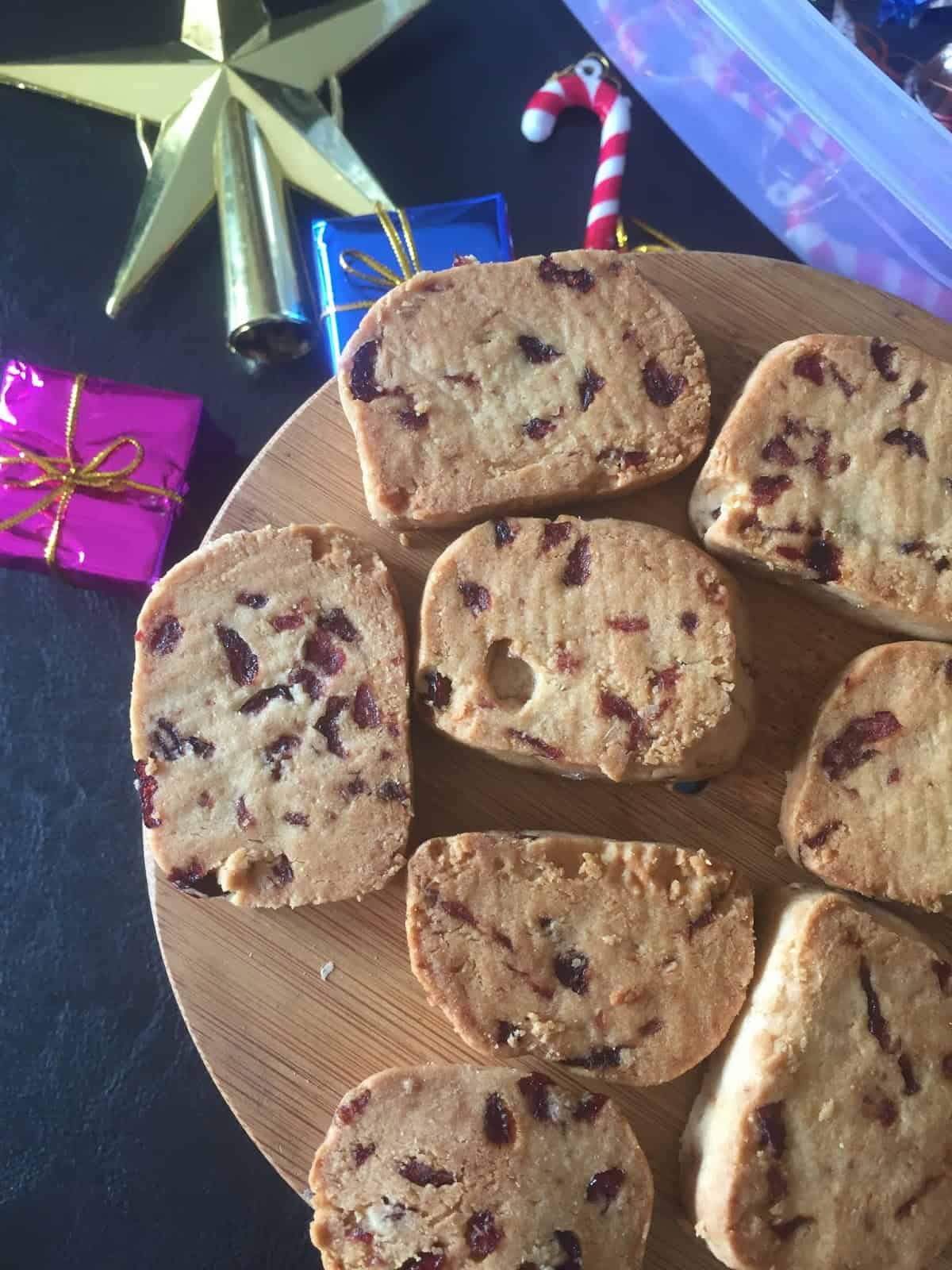 Pin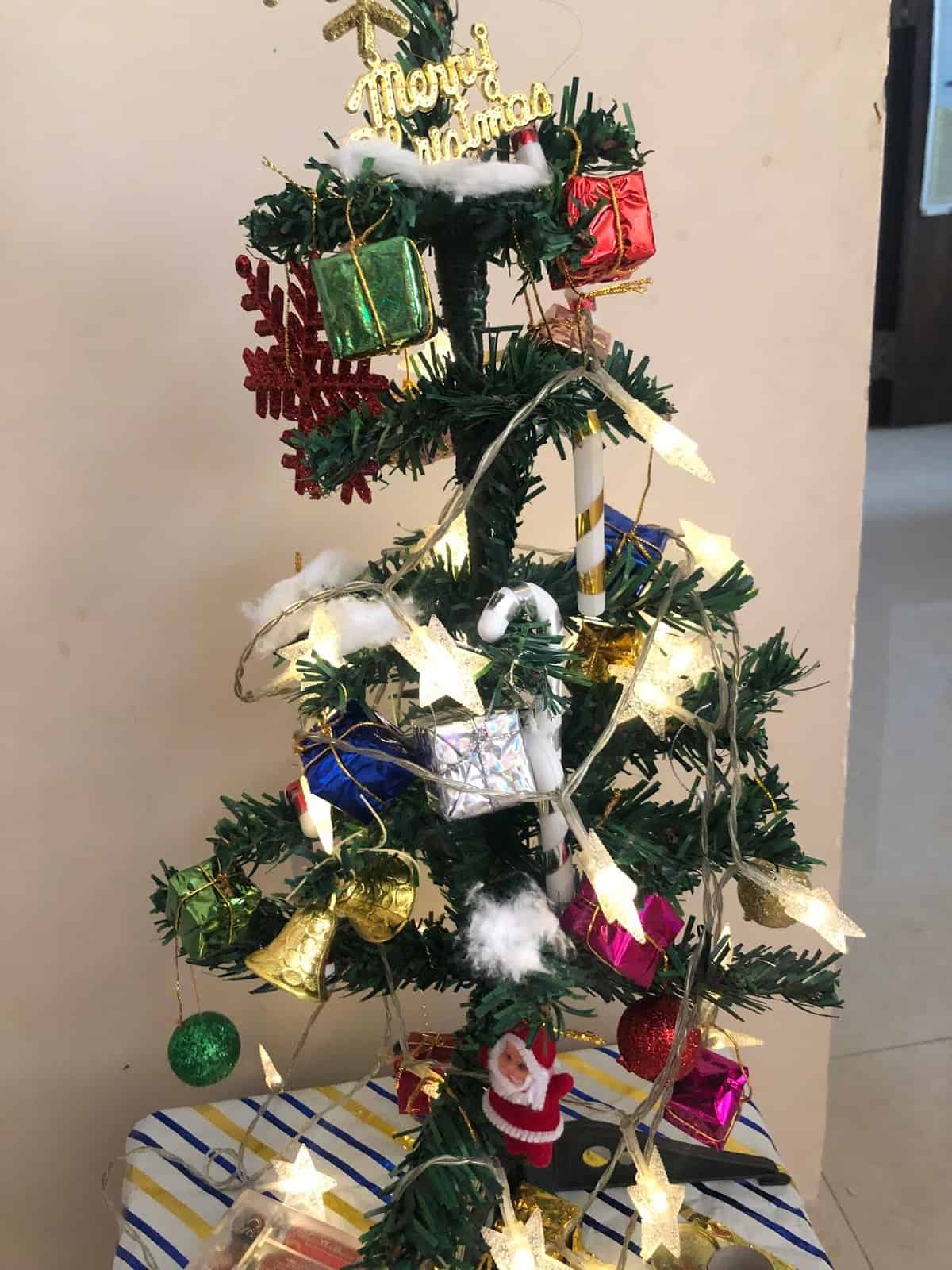 Pin
Why not bake something quick , light and child friendly for the season. Today's post is adapted from here (with some major and minor tweaks). But all in all, it was delicious. I have used tinned (and dried) cranberries,but the recipe would vary slightly if you use fresh berries.
This bake goes to #christmasTreats at FoodieMondayBloghop where Mayuriis hosting the theme this week. Do check out her blog for bakes from around the world including a very special post on Edible gift ideas for Xmas.
Let's get baking, shall we?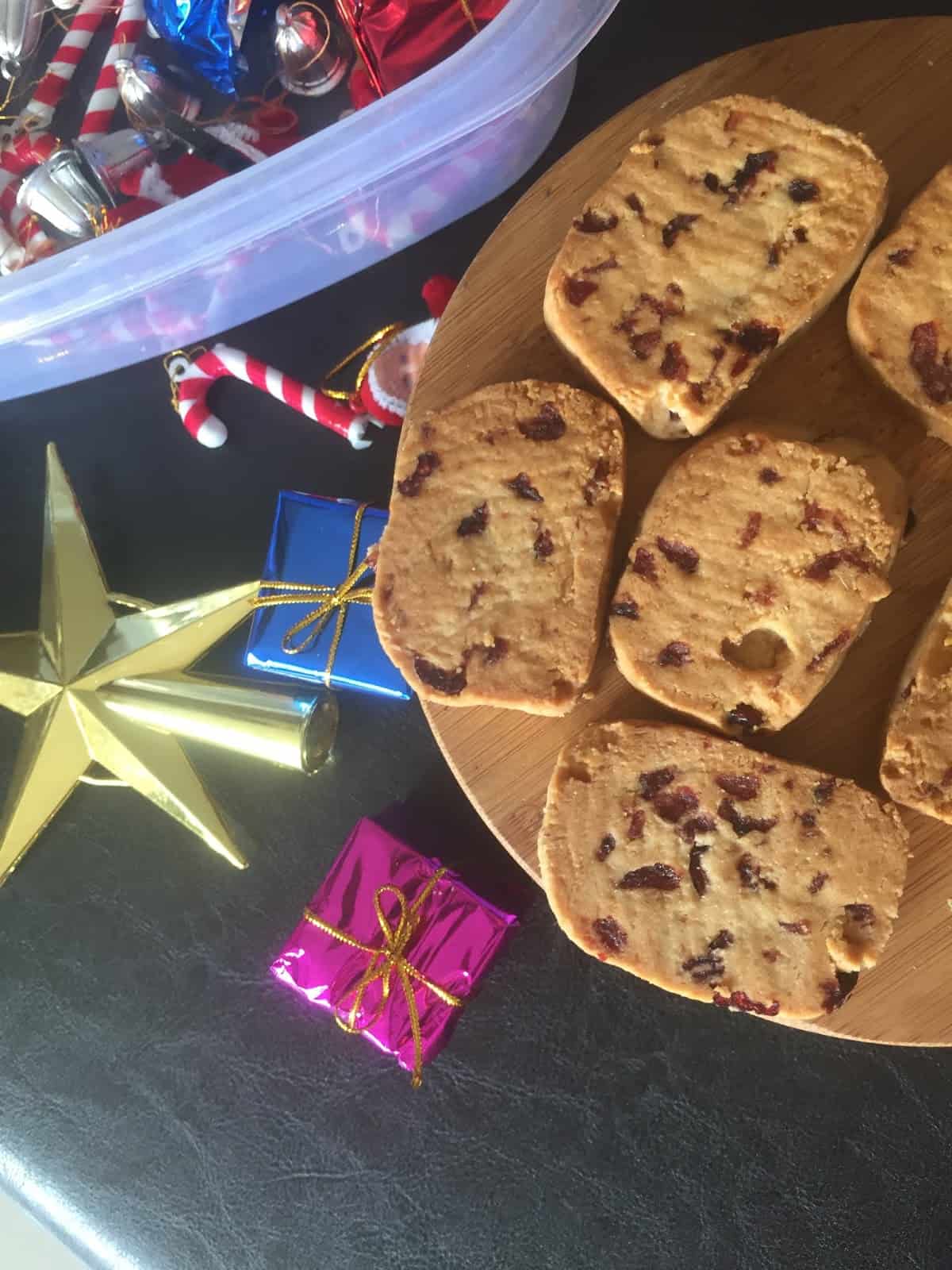 Pin
Prep time- 10 mins , Baking time- 18 to 20 mins (per batch) ; Makes : 10-12 cookies
You need:
Wholewheat flour – 1.15 cups (1 cup= 200 ml)
Cold Butter – 40 grams
Olive Oil – 2 TBSP
Salt – a teeny weeny pinch
Dried Cranberries – 2 heaped Tablespoons
Cinnamon powder – 1/4 tsp (opt. – I added)
Confectioner's Sugar – 1/4 cup (less 1 tsp as the dried cranberries had sugar added to them)
Vanilla essence – a generous tsp
PIN FOR LATER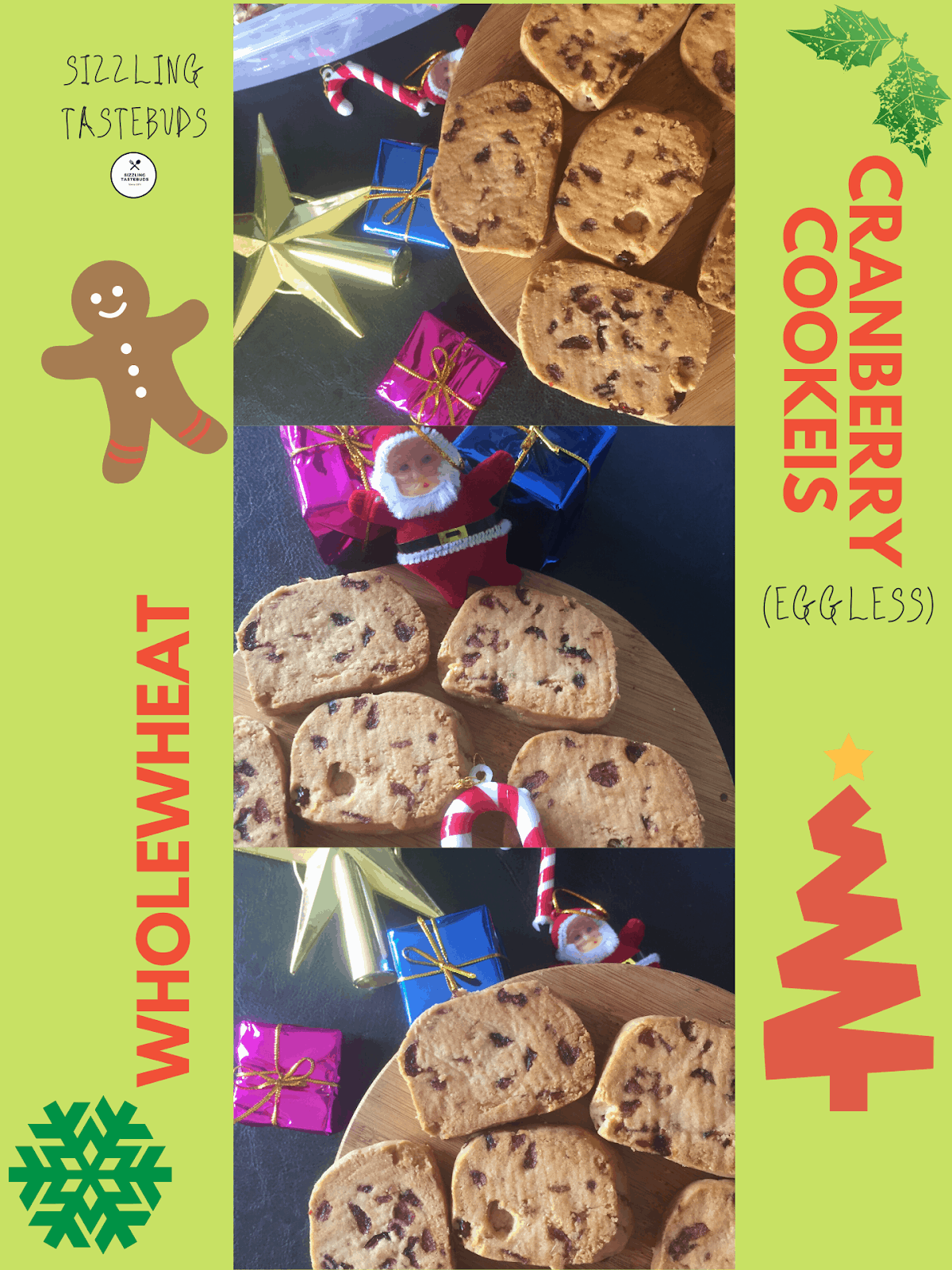 Pin
How to:
In a bowl, cream grated cold butter ,oil and sugar well. Add the essence, salt and mix, fold in the cinnamon powder, cranberries and wholewheat flour.
Gently make into a dough (don't over knead). Shape into a rectangular log and wrap in clingfilm and refrigerate for 20-30 mins.
Towards the end of the resting period, Preheat oven to 175 C. grease and line a baking tray. Cut the log with a sharp knife into medium sized cookies and place on the tray.
Bake for 18-20 mins (flipping midway) till the cookies are baked (they may be slightly soft when taken out but harden on cooling on a wire rack). Store in airtight containers !
Celebrate Xmas and New years with many more edible gifts like :
Wholewheat Almond-Chocolate Cupcakes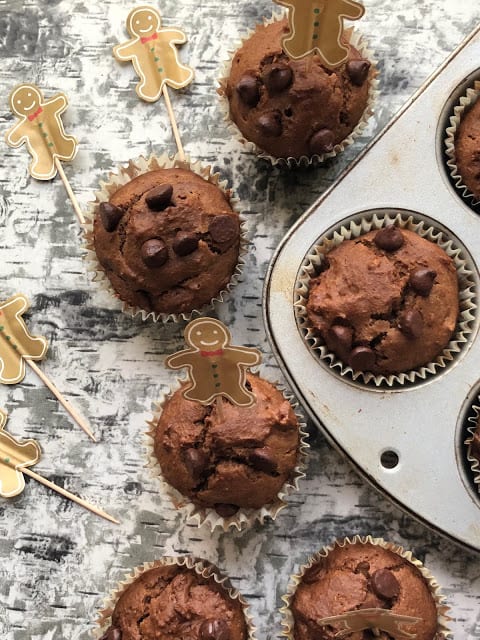 Pin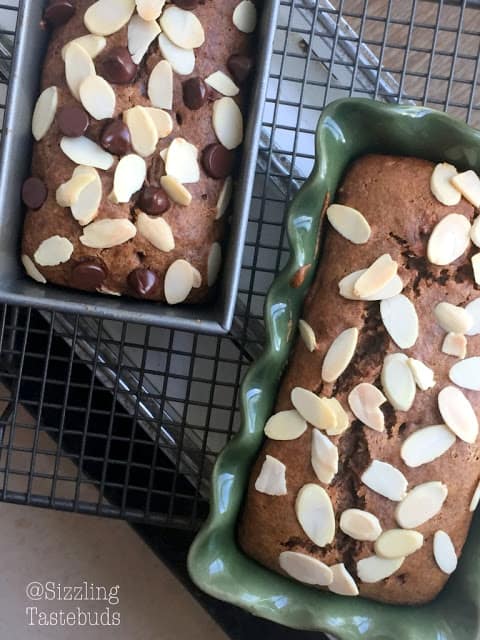 Pin
Eggless Banana Chocochip Bread with Cranberries and Coconut Sugar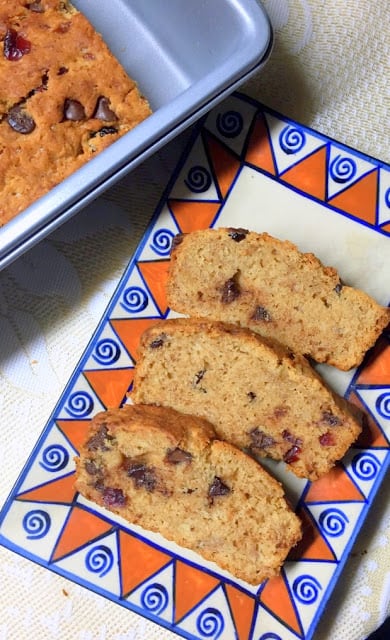 Pin
Double Chocolate Zucchini Bread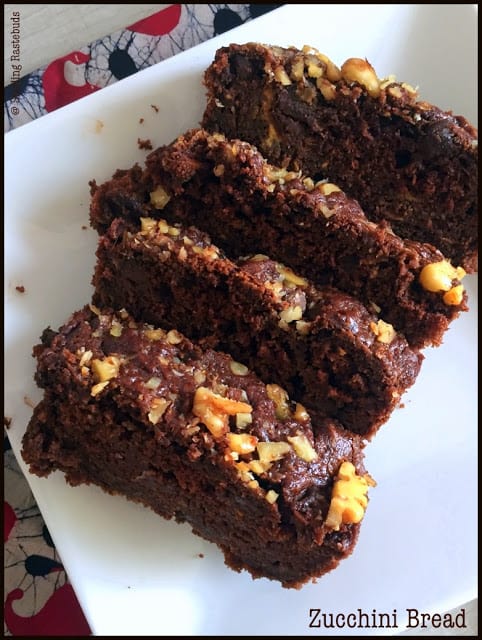 Pin
Coconut kissed Chocochip Vegan bread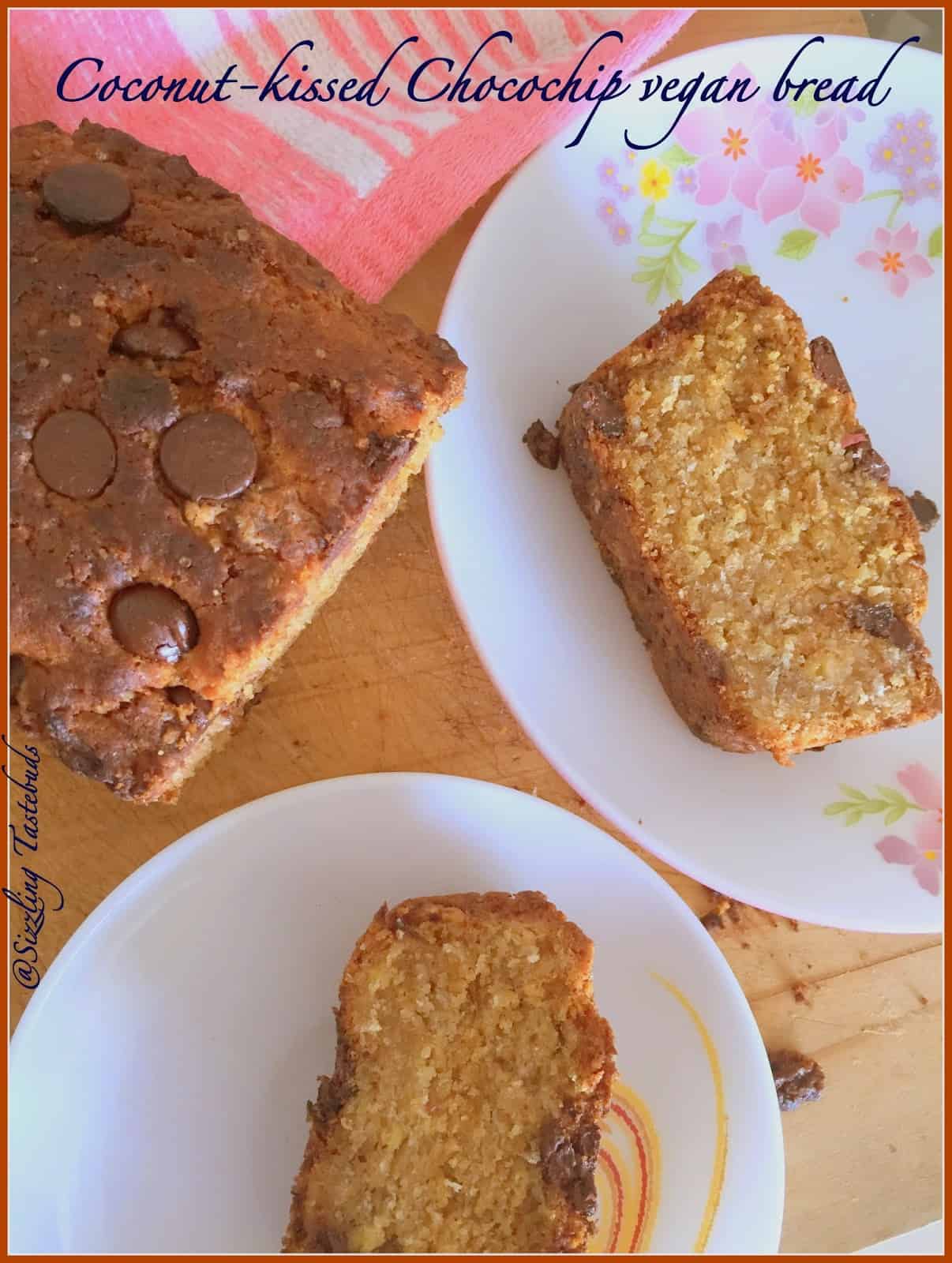 Pin