Pizza- In that word lies magic, intrigue and a whole lot of anticipation , especially if you have kids at home who love it. Well, mine love it (and with partial love to pasta too), this wholewheat pizza topped with kids' favourite toppings was a runaway hit. Like Kate's Recipe Box – my paired blogger for this year's edition of #FoodBloggerLove – both our kids seem to love Pizza a lot.
Katie is a busy mom of two kids who when not baking pizzas that her kids love(and there a WHOLE variety of pizzas on her blog!!), loves to work on her Instagram account (and what a wow collection she has with images that entice you to bake/ cook them instantly). Our kids also seem to have another common connection – the love for chocolate (like Katie says, who doesn't). I particularly would love to try her Layered Vegetarian Tostadas
Well, for the paired blogger series, I have brought up a version adpated from Katie's love for pizzas with simple changes that my kids love. Thanks to Katie, my kids got to eat yet another version of Pizza for weekday night (how cool is that !! :p)
Valentine's Day is around the corner, and although Chocolate is always welcome, I guess cooking what your kids (or family loves) is pretty much cool as well – showing how much you love them 🙂 So, if you are a pizza lover like our kids, do check out the many vegetarian and (mostly) wholewheat options at the end of this post.
Let's get to today's recipe:
How I made it: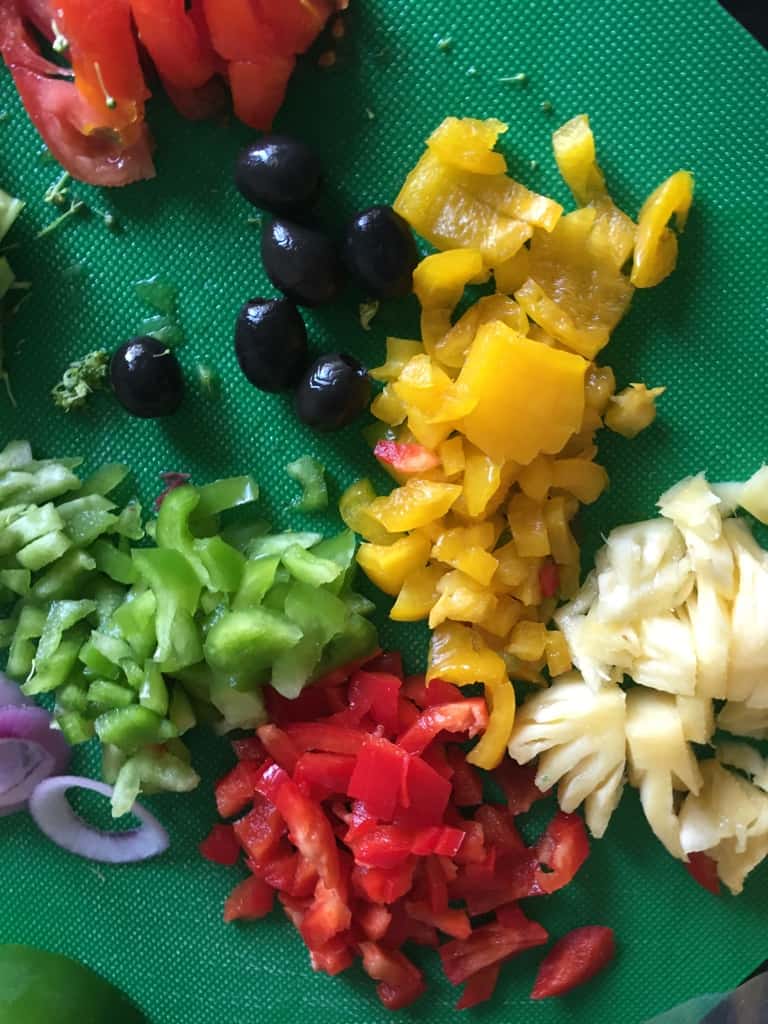 Pin

I have used my Wholewheat pizza base with some funky toppings that the kids chose (and assembled themselves). Bake the crust without toppings / sauce for 4 mins (on either a pre-heated stone at 180C/375F) , top with the pizza sauce and preferred toppings and bake again for 8~12 mins or till the cheese melts.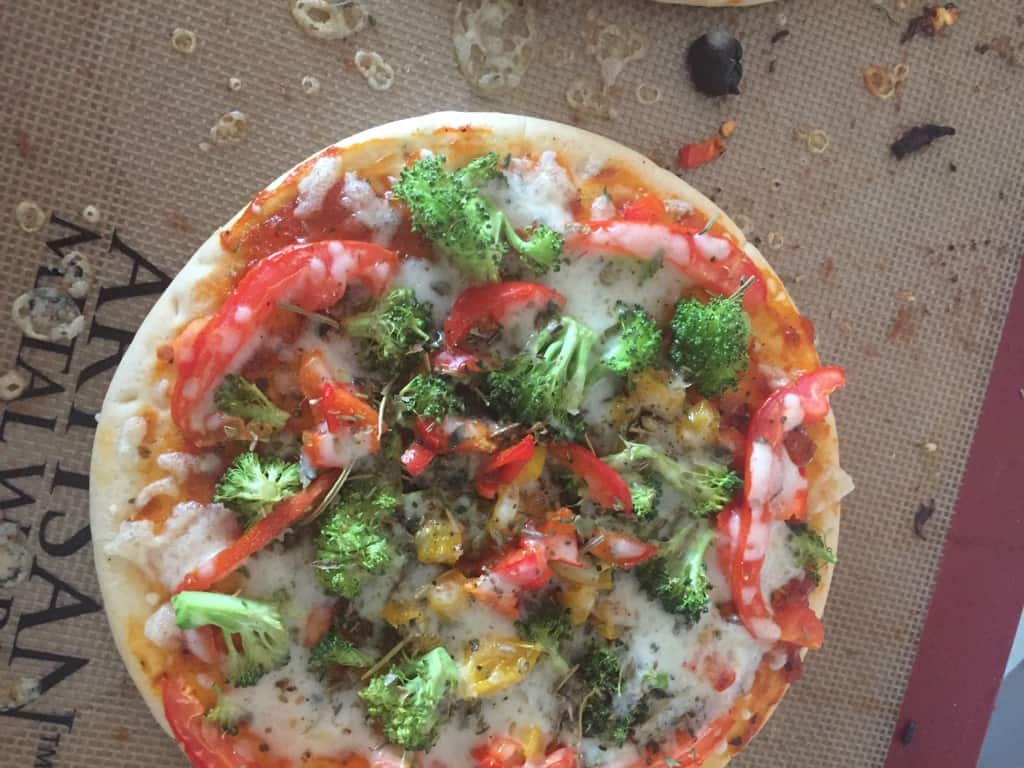 Pin

Serve immediately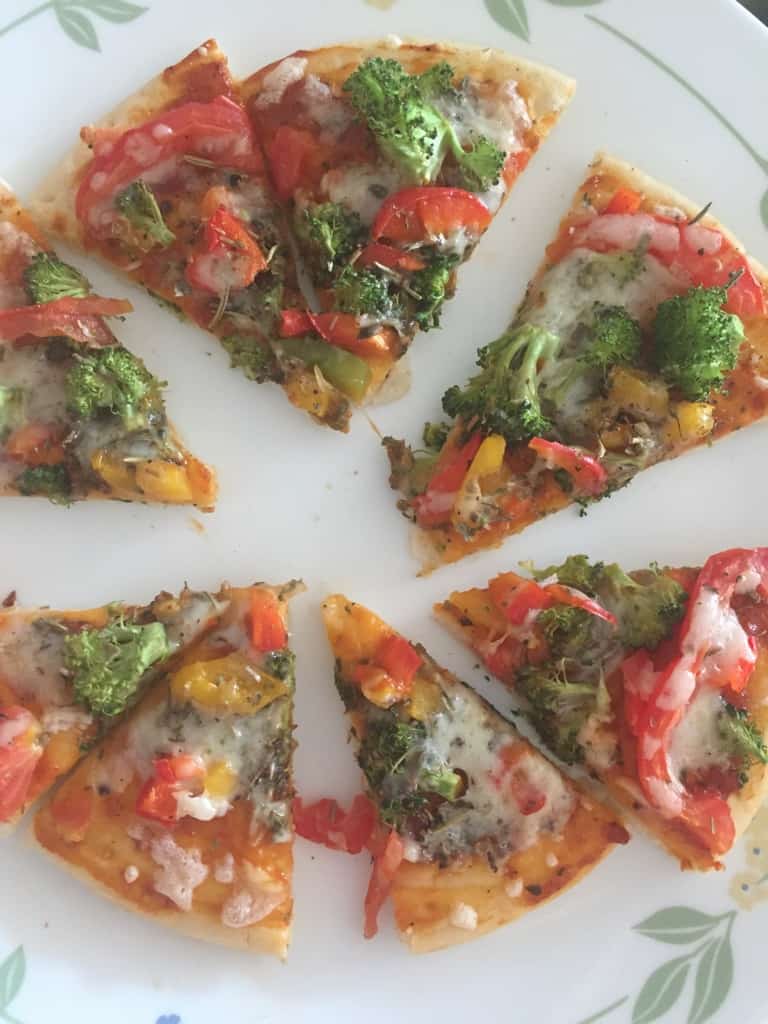 Pin
Other Pizzas on the blog that you may like: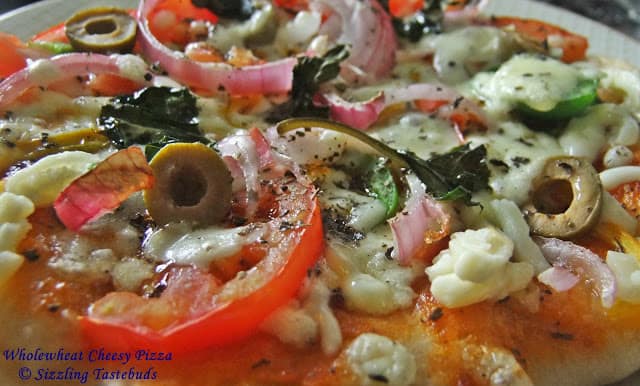 Pin
Wholewheat Thin Crust Pizza (almost NewYork style)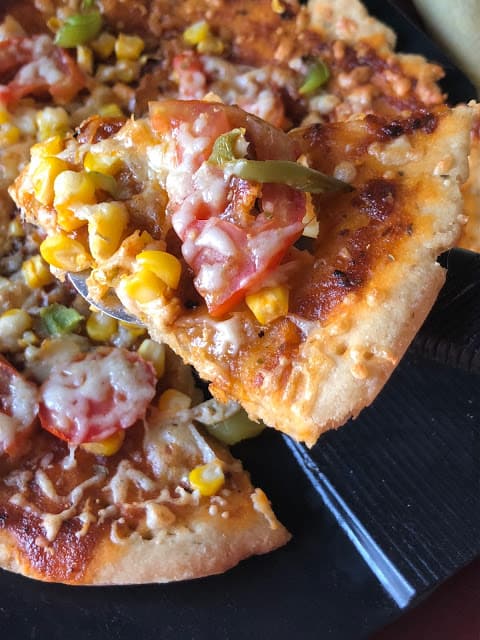 Pin
Mini Quick Pizzas (for those Game Nights and Binge watching 🙂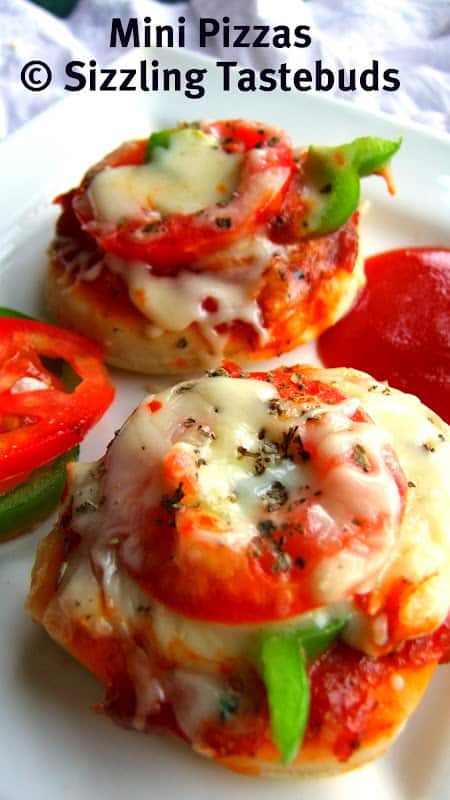 Pin
Turkish Pide (Turkish Pizza with spinach and Corn)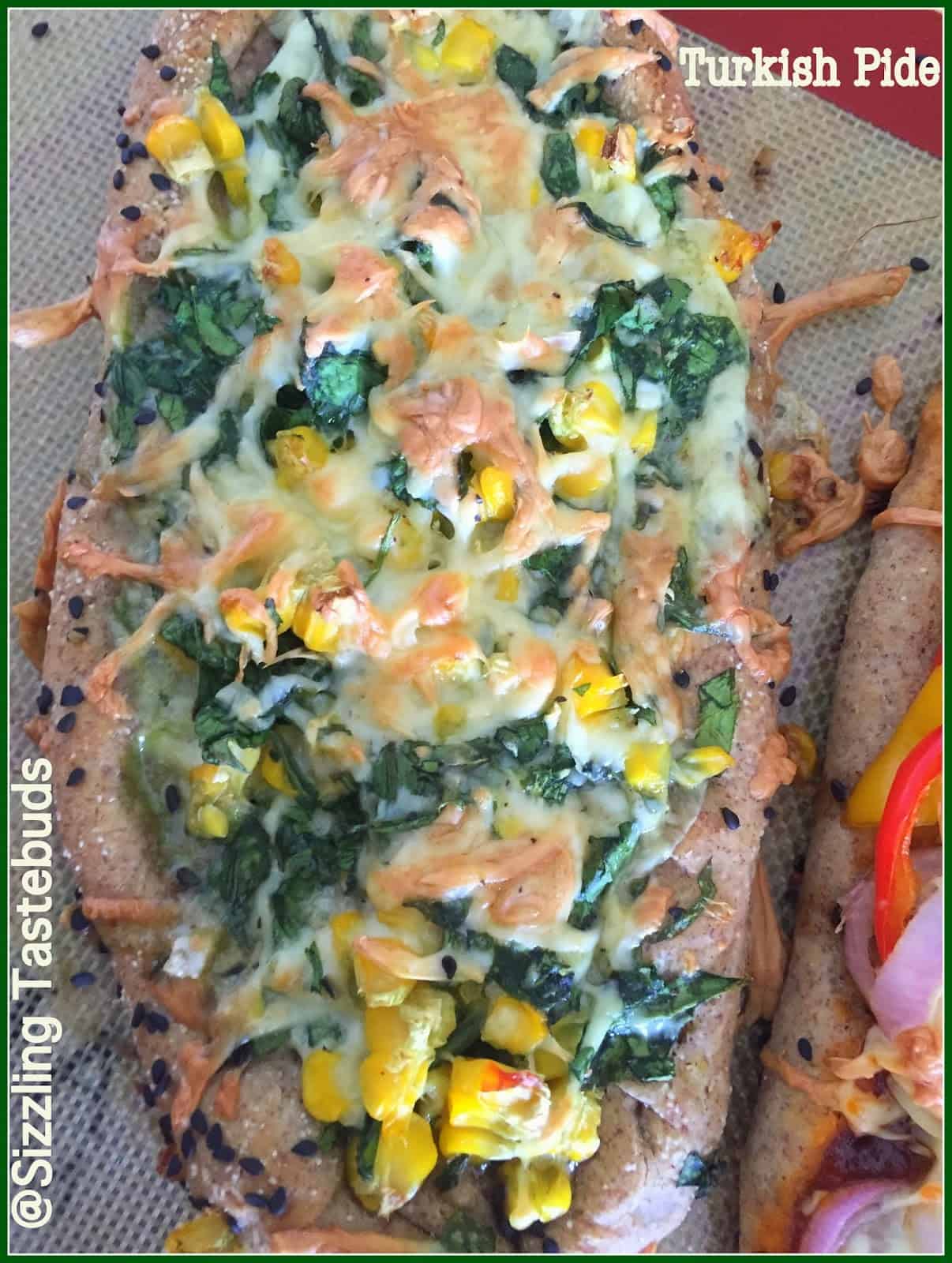 Pin
Let's see what the #FoodBloggerLove has brought us this year. Do check the linky tool below to see what others have blogged to show some love !
Also, If you are a blogger who wants to participate in #FoodBloggerLove next year, make sure to join our Facebook group to know when sign-ups open!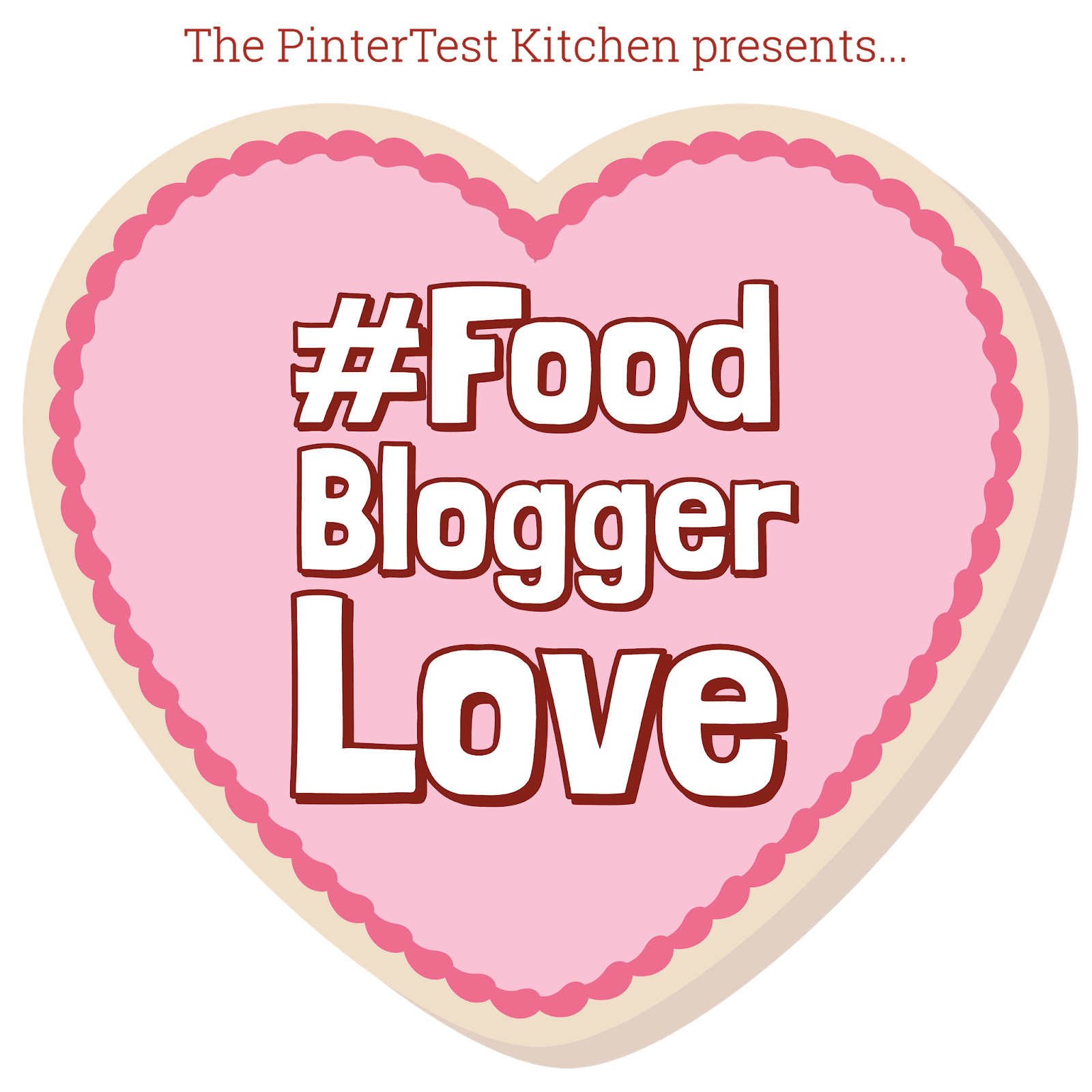 Pin