Very pleased to have another guest blogger for our monthly edition of Guestposts. Priya Srinivasan or Priya Sri (as we know her) is a versatile blogger at "I Camp in my Kitchen" combining healthy bakes and traditional dishes for her family.
A great photography enthusiast, she has been a very good acquaintance via the blogging world. Our kids are almost similar ages, and I can relate to her stories on the blog of them growing up. I so look forward to meeting her soon at the BM meet, slated this July. Thank you, Priya for doing this guestpost.. Its been a pleasure to feature you on this series !
For this guestpost, Priya has a wonderful recipe from her family's heirloom treasure.. Let's move over to Priya and the lipsmacking Rasam recipe that she's prepared in her own words… I am looking forward to making this dish for the Rasam enthusiasts at home (my kids!) and am very sure they would love it !
***************************************************************************************************************
I feel very happy to be a part of this Guest post series happening @ Kalyani's space. Though i haven't personally met her yet, we are connected through this blogging spirit. Hoping to meet her during this summer.


We always admire Kalyani's effort in creating healthy recipes, and her interest in traditional dishes. I was elated when she asked me to do a traditional recipe that runs in the family. Usually we have many such recipes, which we make it often at home, but as a food blogger, these recipes never reach the blog, it is not that we don't want to, but we make it during such time that clicking a photo of is almost impossible or we are super lazy to setup the table for a decent click.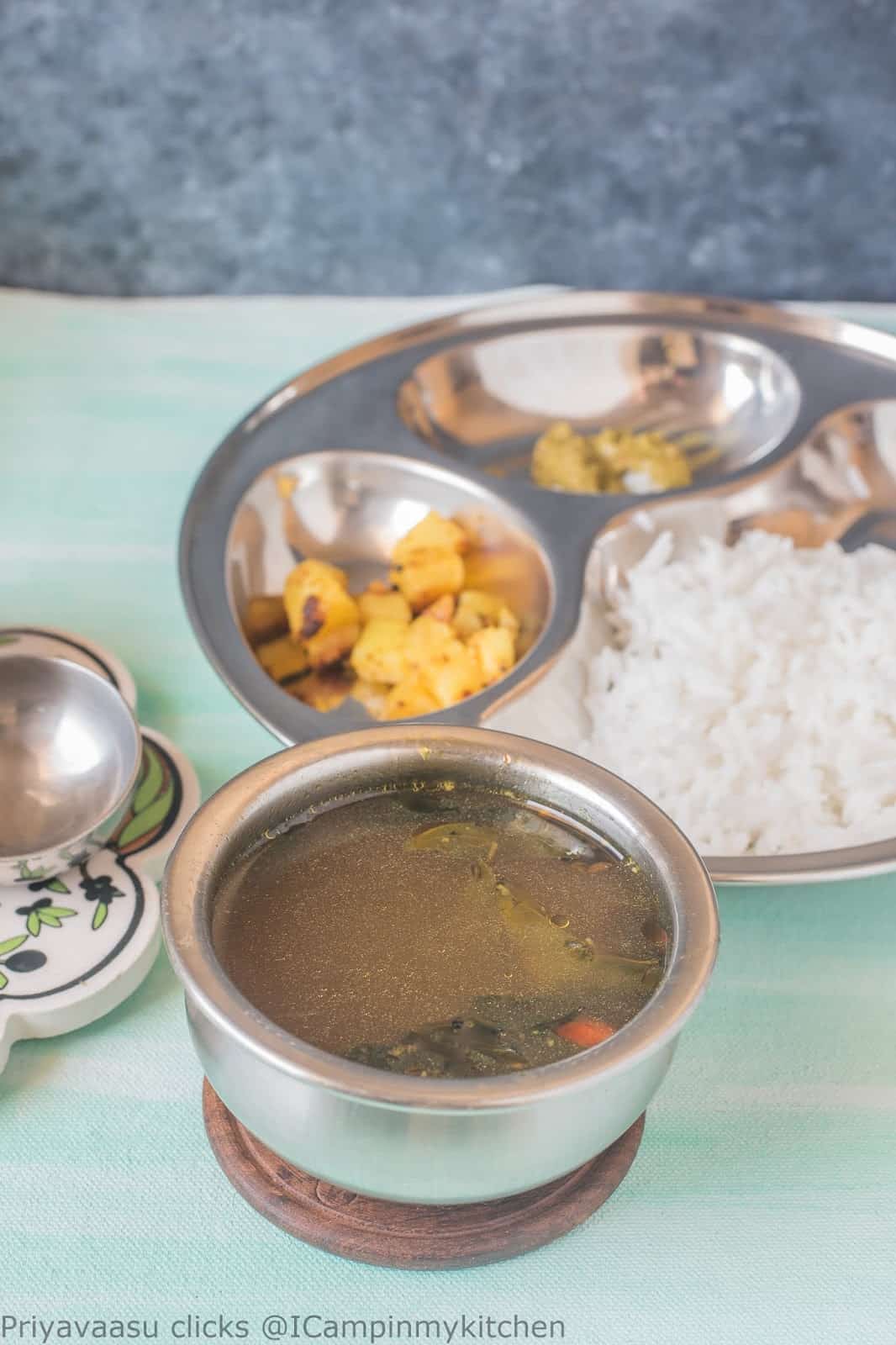 Pin
I usually post a lot of traditional recipes when I am in Chennai, on my vacation. That is when my mom cooks and i just sit, eat and enjoy. I make a list of recipes for her to make for me so, i can click for the blog too. During those days, this killu milagai rasam is a must. Killu milagai, literally meaning pinched chilli, that is how we do chilies when we temper our food, we pinch and separate them.
My mom's killu milagai rasam is a bit different than her mom's rasam. My mom uses tomato in her recipe, whereas my grandmom doesn't use even tomato. You might think, what is in a rasam without tomatoes, but this rasam doesnt even have any other spice powder apart from the red chilies and cumin used in tempering, but even then this is one of the best rasam you would taste on a tiring day.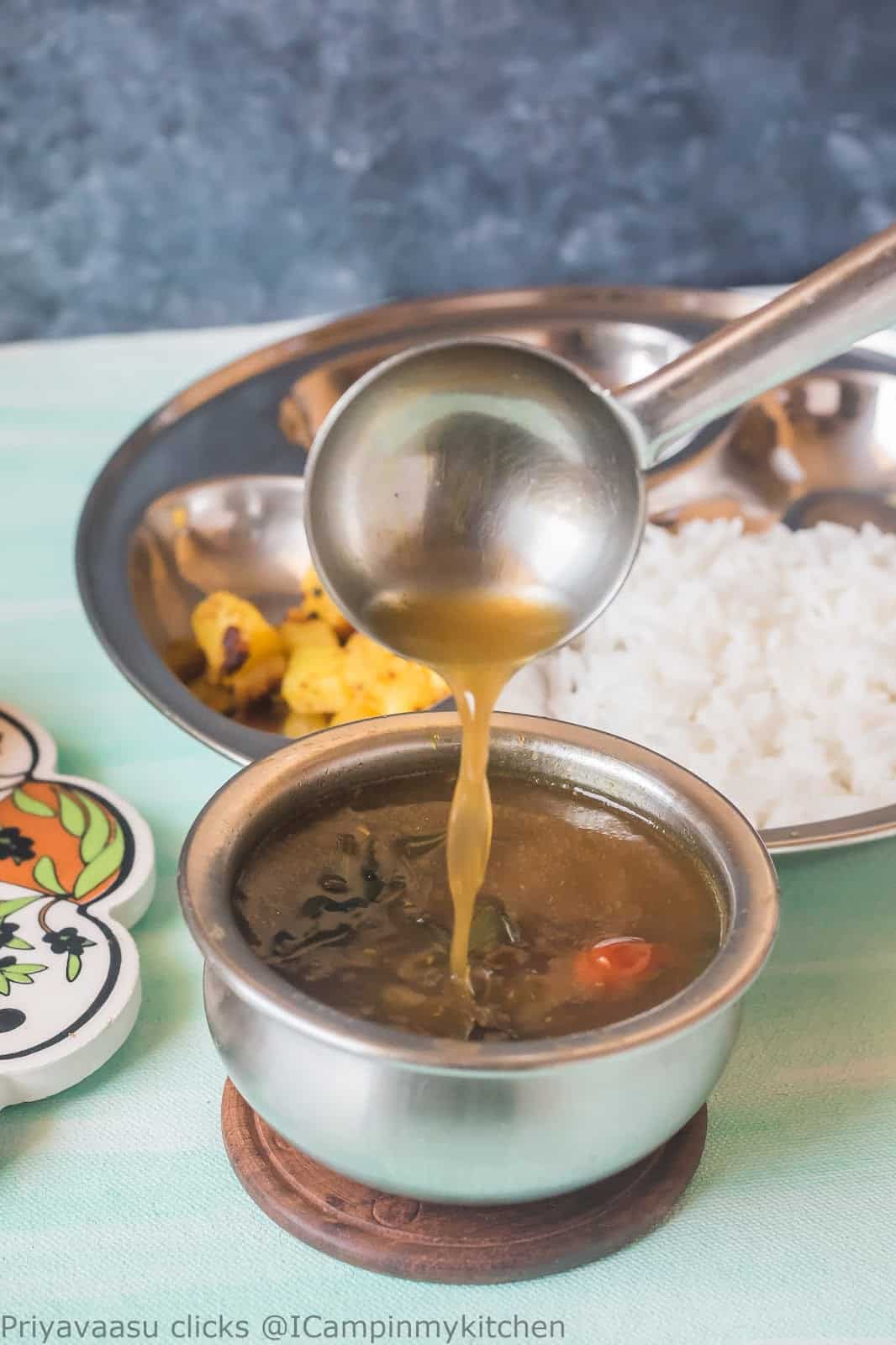 Pin


Particularly when you constantly have outside food or out on a vacation to a far off place and longing for homemade food, a hot steaming plate of rice and a jug of this rasam will make you cry happy tears!
This rasam tastes better as it rests, so i make a little extra and enjoy the next day too. Do try and let me know how you liked this rasam.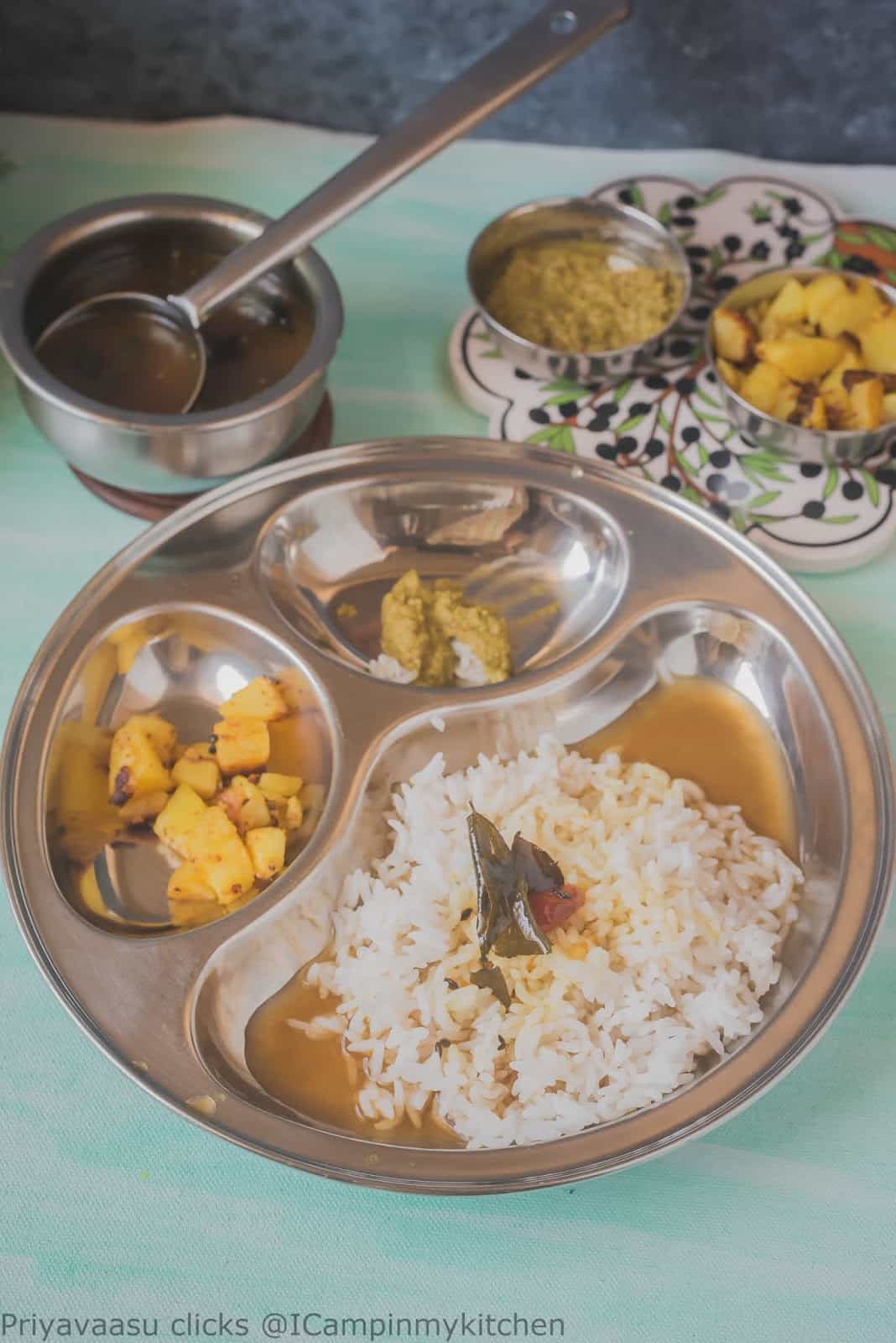 Pin


Ingredients
25 grams tamarind (a big gooseberry size)
5 cups of water
1 tsp salt or to taste


Tempering
1-2 tsp ghee/oil of your choice
1/2 tsp mustard seeds
1/2 tsp cumin seeds
5 nos red chilies
1/4 tsp hing/asofoetida
1/4 tsp tumeric powder
a sprig of curry leaf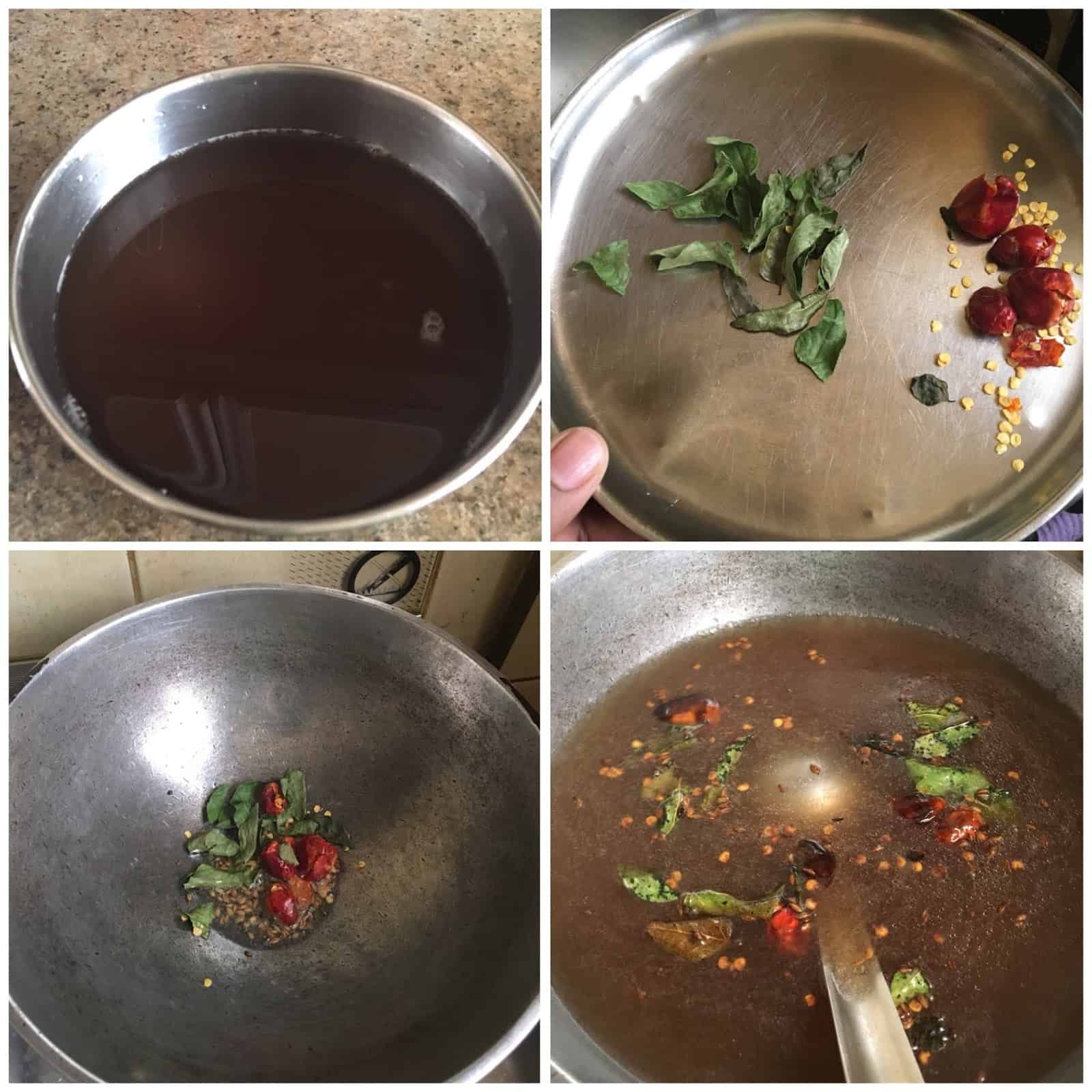 Pin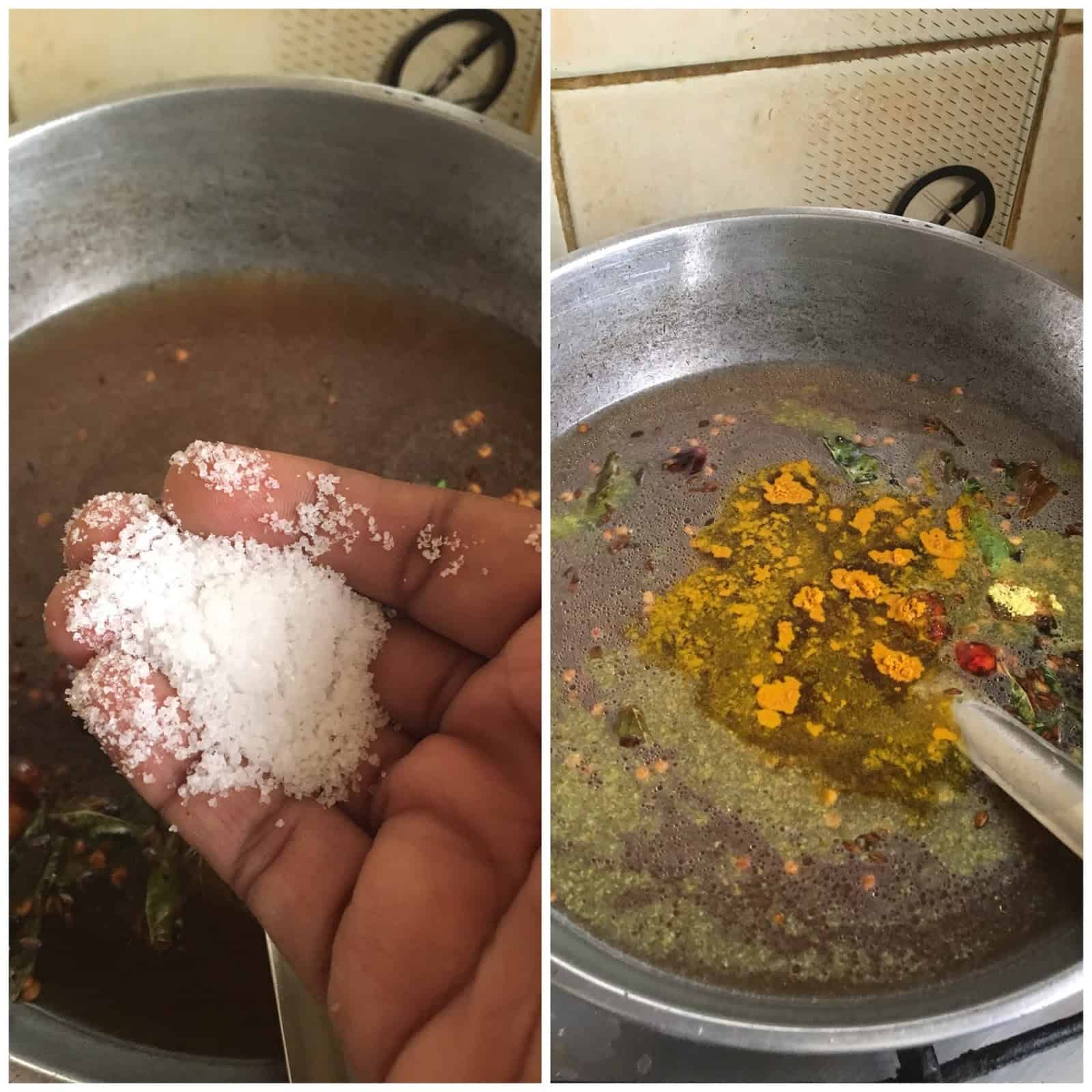 Pin


Method
Soak tamarind in 5 cups of water for 30 minutes and extract the water. You can soak them in 2 cups also, but while extracting, make sure you have 5 cups of water, for the above measurement of tamarind, 5 cups would be of the correct palate, anything less would be more sour and more would be bland.
In a heavy-bottomed pan, heat oil, splutter mustard seeds, add cumin, add red chilies and curry leaves. Sauté it quickly. Now pour the tamarind extract to this tempering. Add hing, turmeric powder and salt. Mix well.
Let this boil for 8-10 minutes. Once done, take it off the stove. Serve it warm over steaming hot rice and dollop of ghee.