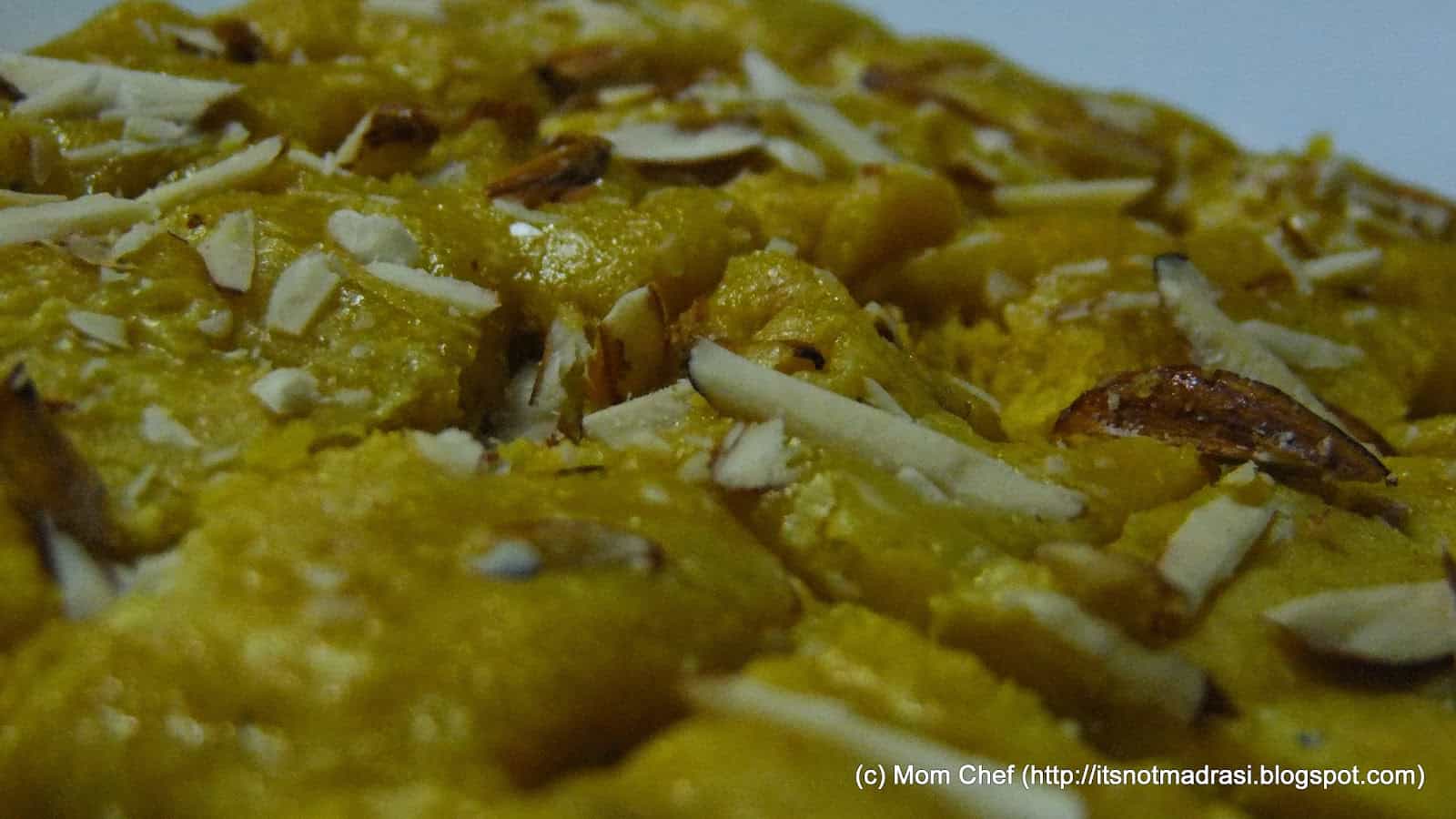 Pin
Sometimes, all of us have this lets-make-this-never-before-tried-dish days ! Today was one of them, and me and M-I-L were discussing Badam Halwa. As she rattled off the recipe / ingredients, I quickly promised myself that I would make it, in fact for the first time at home, today ! It had been ages since I wanted to try it, and somehow it just clicked ! This is a super delicious and quick recipe, and thanks to my M-I-L for this !
Preparation Time: 10 mins (excluding Soaking time)
Cooking time : 15 – 20 min
Makes : ~ 20 pieces (Yes, Badam Halwa can be cut into individual servings!)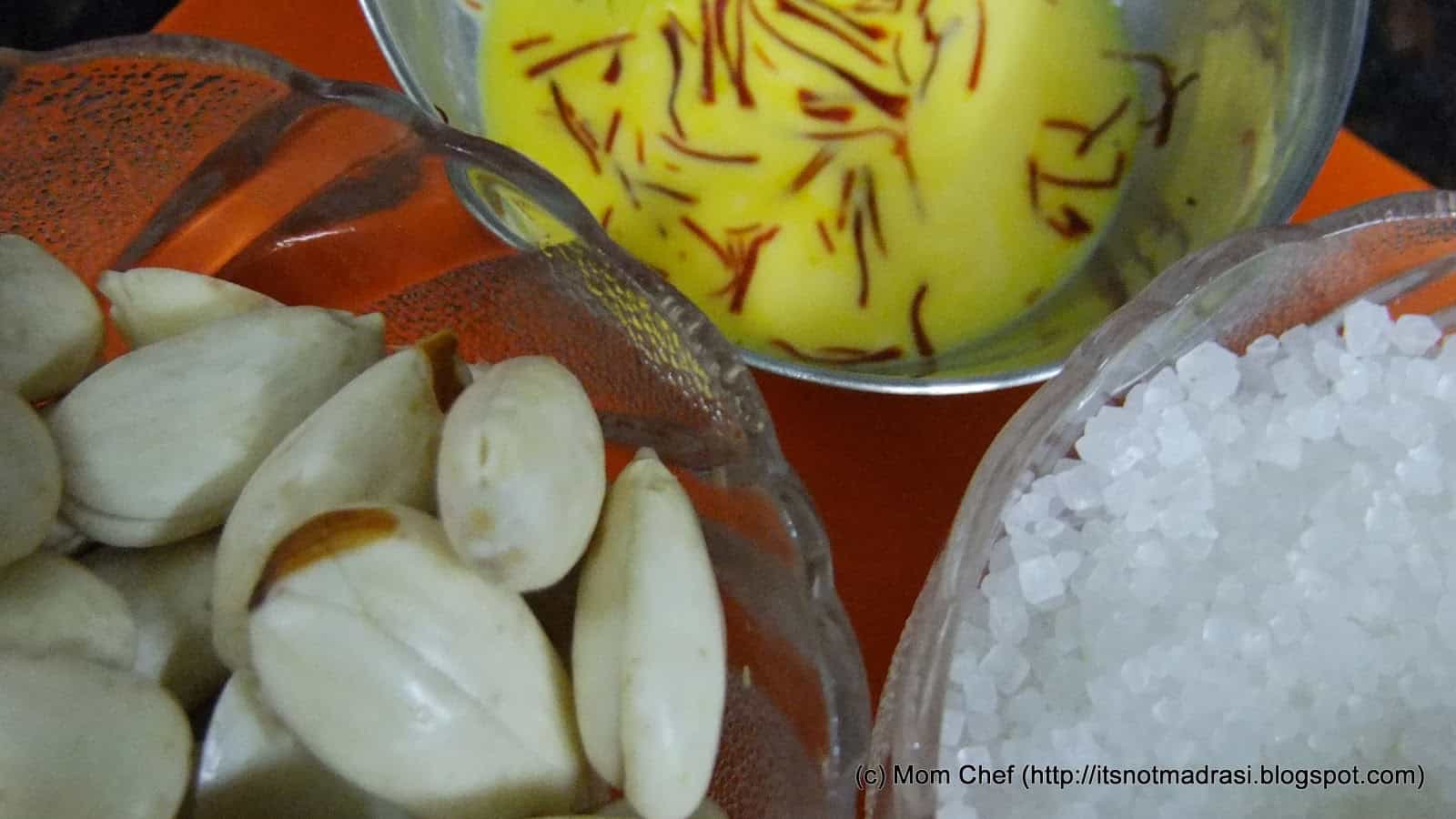 PinIngredients:
· 1 cup badam / almonds
· 1 cup Powdered Sugar
· 1/4 cup Ghee (or less)
· Saffron (soaked in milk)
· Elaichi powder – ½ tsp
· Almond slivers – for garnish
Method:
1) Soak the almonds in slightly hot water for 4 – 5 hours.
2) Peel them and grind them along with saffron soaked in milk & elaichi powder. If required, add extra 1 – 2 tsp of milk for grinding.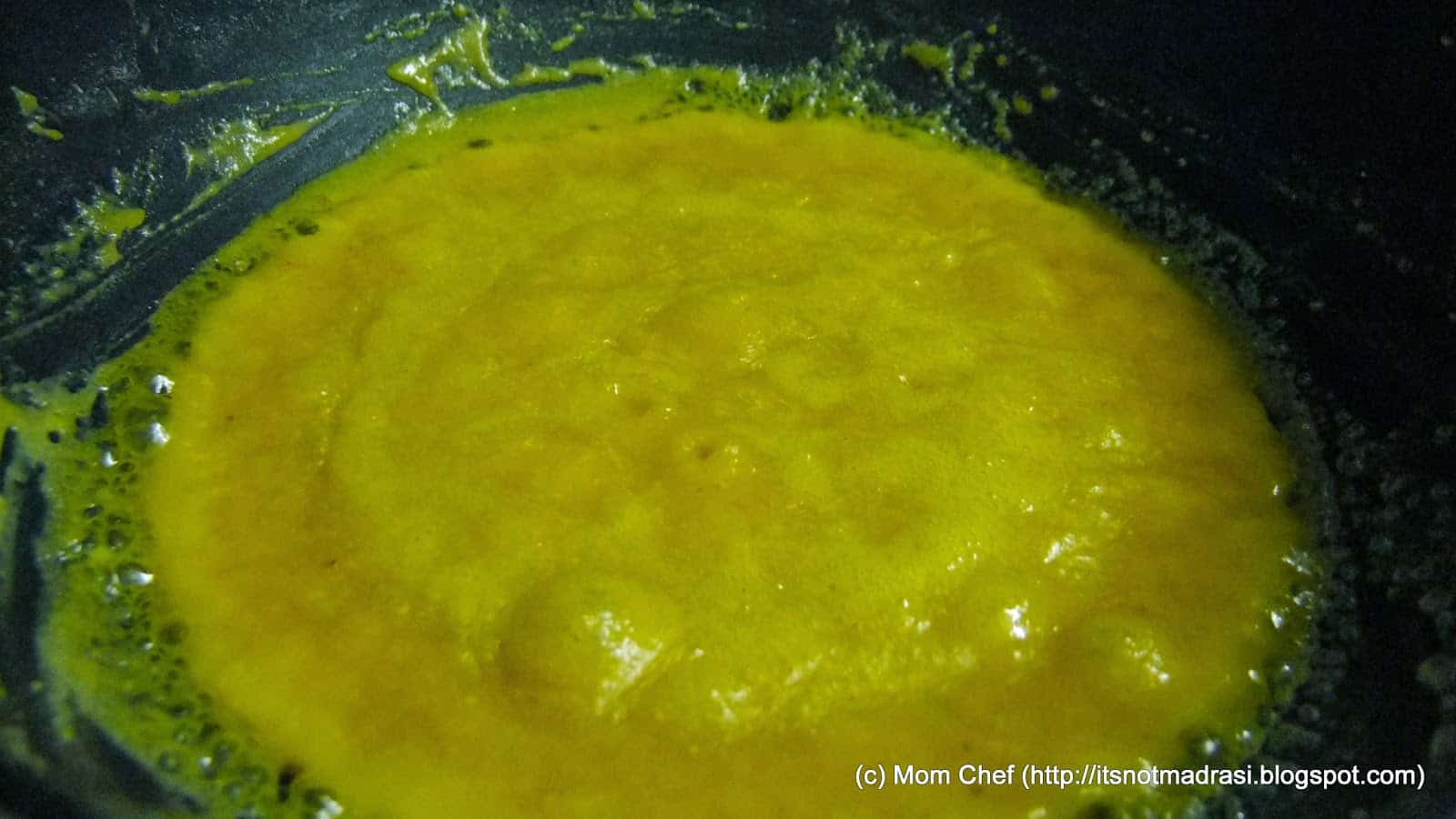 Pin
3) In a pan, heat 2 tbsp of ghee. Add the almond paste and the powdered sugar and keep stirring on medium heat till it starts to leave the pan.
4) Add the remaining ghee once it starts leaving oil and becomes semi dry and coarse around the edges. Stir well
5) Transfer to a greased plate.
6) Cool and sprinkle almond slivers. Mark the pieces with a greased knife.
7) Cut and serve.
Tips:
Quantity of powdered sugar is the same amount of ground almond paste, not the raw almonds.

To get 'barfi' like hardened squares, increase sugar by another 1/8 cup and also add 1/4 cup more ghee and heat for extra 5 – 10 minutes. Pin
Wikipedia tells me :" The word "almond" comes from Old French almande or alemande. While the almond is often eaten on its own, raw or toasted, it is also a component of various dishes. Almonds are available in many forms, such as whole, sliced (flaked, slivered), and as almond butter, almond milk and almond oil. These variations can be used in both sweet and savory dishes. Almonds are also a rich source of Vitamin E containing 24mg per 100 gm"