My first tryst with Kerala
was on a 26 hour train from Bangalore to Kanyakumari (or Cape Comorin) with my
parents and sis. By the time we finished the journey, we had learnt about
different varieties of rice in Kerala, of Pazhampori (deep fried ripe banana friters) wrapped in newspapers, how
banana and jackfruit and coconuts form the mainstay of Kerala, crossed a
zillion rivers and rivulets, and the journey from the train window was more
exhilarating with tiny drops of rain water flowing down the window panes and
strong gust of wind blowing if we stood near the compartment door.
There is something about
train journeys that a flight can't do. There is something about Kerala and its
beauty that can never be summed up in the 26 alphabets of English.
To live there, to
experience Mother Nature and lie in the lap of the cool breeze stemmed by the
lush coconut trees – well, this is my wish list. Soon perhaps we would make that
visit again, this time me being a parent to my lil adorable daughters and
experience God's Own Country all over again.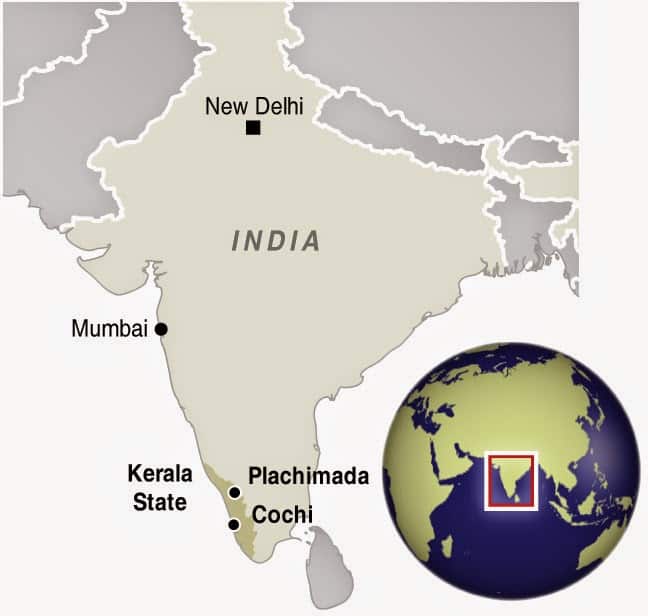 reference : www.grida.no
Till then, this is a simple
Kerala dish (from the Palghat cuisine side) which is practiced by more Tamil
Iyers living in Palghat than the locals themselves. A neighbor who is from that
region gave me this recipe and this is a standard fare on the days I make just
rasam and rice, and one cant really go wrong with this. If you happen to make
more of this, even better. It tastes awesome with plain chilled curd riceJ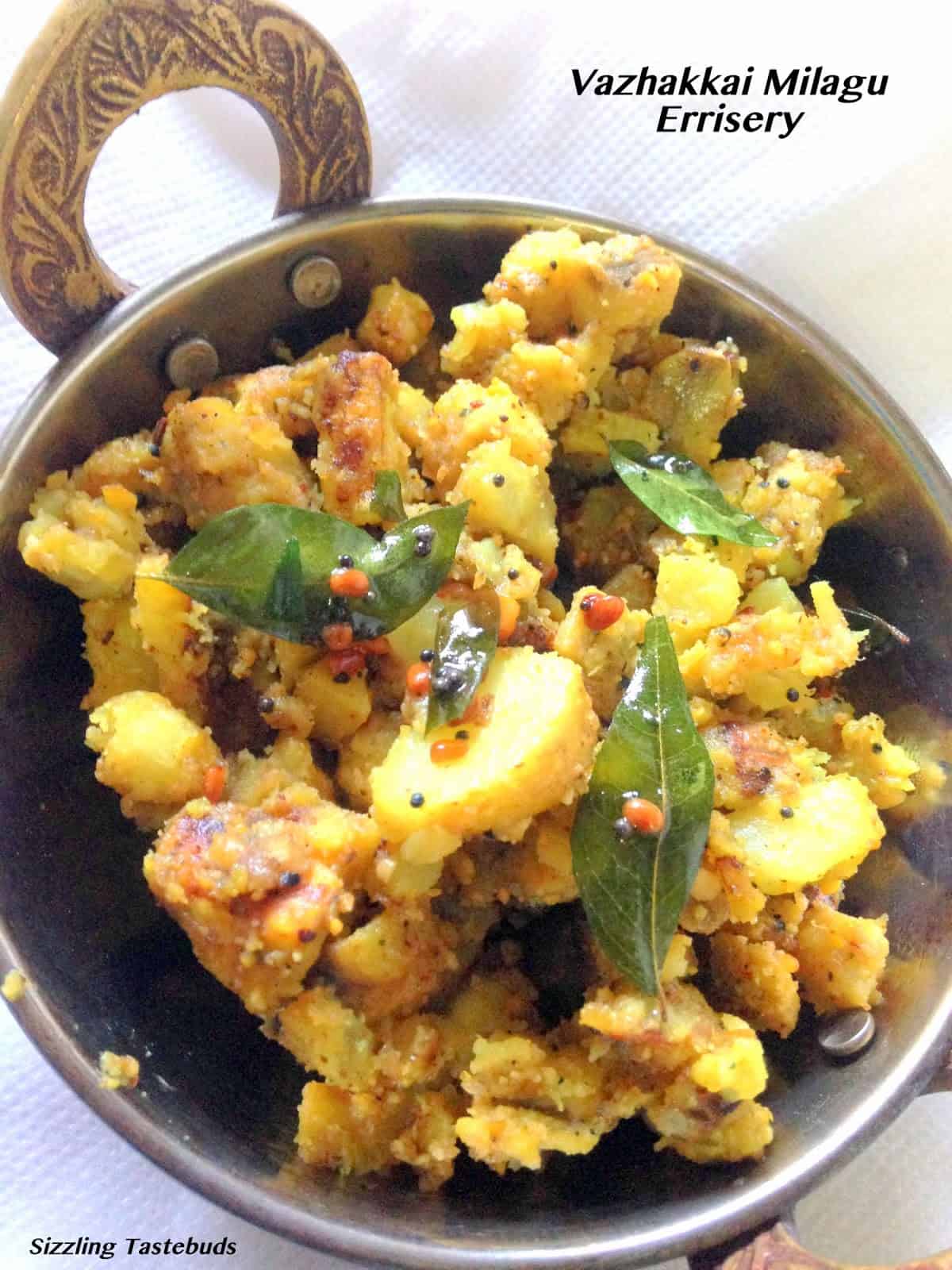 Pin
———————————————————-
BM : 39 ~ Indian State : Kerala
Recipe : Vazhakkai Milagu Erissery
(Raw banana in black pepper masala)
Dish type : Side Dish / Accompaniment
Served with : Steamed rice
and Rasam
Spice Level : Medium to
spicy
———————————————————-
Prep Time :15-20 mins, Cooking time
: 15 mins ; Serves : 2
Ingredients:
Raw banana – 2 nos
Turmeric – ½ tsp
salt to taste
Ingredients to be ground
Coconut (fresh / frozen) – ¼ cup
Black Pepper Seeds – 1 TBSP
Red chillies – 2 nos
Cumin Seeds – ½ tsp
Ingredients for seasoning
Mustard seeds – ½ TBSP
Urad dal (split black gram) – 1/2 tsp
Curry leaves – few
Asafoetida – a generous pinch
Oil – 2 TBSP
Coconut Oil – 1 tsp (optional – I sometimes add)
Method:
Peel,
cube the raw banana. Bring 4 cups of water to a rolling boil. Add a pinch of
turmeric and salt and par boil this veggie (about 6-8 mins) till its soft but
not mushy. Drain.
Grind
the ingredients under "to Grind" to a slightly coarse paste.
In
a non stick pan, add oil. Splutter the ingredients to season. Add the paste and
fry till the raw smell disappears.
Now
add salt. Adjust spice and add the par boiled veggies.
Mix
well. It can be a slightly runny gravy, however we prefer it dry.
Saute
for 3-4 mins on low flame.
Finish
with Coconut oil if desired else serve with Rice, Rasam and Curd.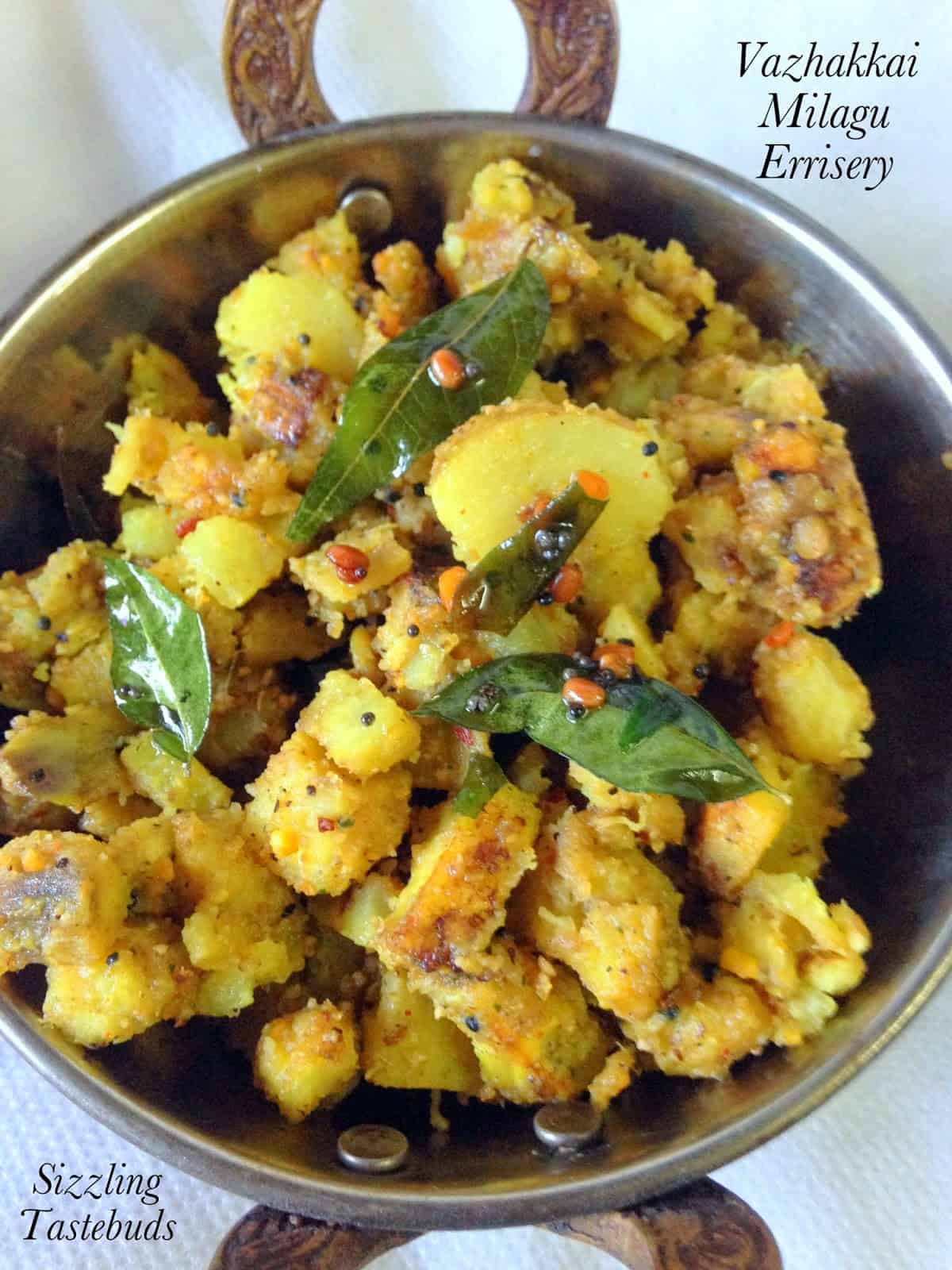 Pin
Pin
Check out the Blogging Marathon page for the other Blogging Marathoners doing BM# 39