Come Summer, and hundreds of varieties of jams, pickles & preserves get made in homes. Even with the advent of packaged food, there is nothing to beat that yummy homemade pickle. Handed down with guarded secrecy through the generations, these accompaniments form every part of Indian cuisine – Squash / pickles / jams / jellies / sun dried papadums (or vathals) / marmalades : the list is just endless..
And guess what !!! There is a 60-day fest just for these lovelies 🙂 Come, be part of the Great Indian Summer Pickles & Preserves Fest happening @ this space – Sizzling Tastebuds. To enjoy making and sharing those lovely homemade condiments, and the memories that go with it….
What's more… there is a wonderful giveaway too for one lucky winner….
Excited ?? Read on….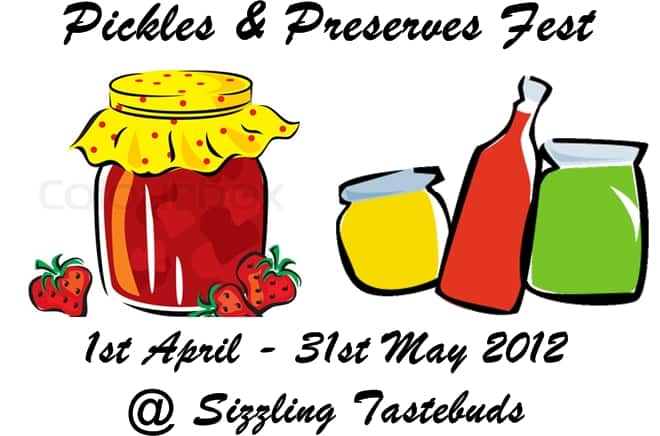 Pin

To enter your entries, just follow these steps….

1) Fresh entries only (that is, posted between 1st Apr & 31st May on your blog). Any number of fresh entries accepted.

2) Vegetarian and eggless recipes only.

3) Link your post to this announcement along with the logo and just hook your recipe to the linky tool provided at the end of this post. In case of any difficulty, just ping me at – [email protected]

4) Some sample stuff that you could link up (like I said the list is endless) : Pickles / Squash / Jams / Marmalades / sun dried condiments/ Magodi / vadiyaalu / home made papads…..

And, now for the giveaway….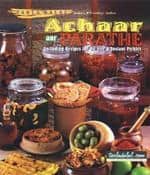 Pin

One lucky winner residing in India OR with an Indian shipping address will be chosen randomly. To win yourself this book on Indian Pickles by Tarla Dalal, all you need to do is the following (each one counts as an entry :))

1) Like my FB page

2) Follow my Twitter posts

3) Connect with me on Networked Blogs

4) Once you link an entry, leave a comment on this post mentioning which is your favourite pickle / jam / squash and why you think you need to win this giveaway (this is mandatory to win the giveaway)

5) Subscribe to posts via Email – enter your email on the subscription box on the left panel of this blog page . Please note only confirmed & valid subscriptions are accepted to be an entry.

Note:

1) This is for Indian residents or those who can provide a valid Indian Shipping Address

2) The winner shall be announced in the first week of June after a random pick. I shall write to the winner, and she / he would need to provide a shipping address. In case the winner does not respond within 2 days, another winner shall be notified

3) Please note this is giveaway is NOT sponsored by the author of the book or is any commercial offer, but is solely my personal giveaway.

Looking forward to a deluge of those homemade lovely condiments,

Kalyani