In our endeavor to feature Asian Vegcuisine frequently at home, I made this especially for the not-so-noodle-loving elder kid at home and she surprised me by going for the second helping 🙂 it's another matter that her bestie was at home that day for lunch so perhaps she didn't want to create a fuss. But this is a real good vegetarian stir fry that's a rage in most Asian countries, where eating-on-the-fly is a given and ramen bowls and soups and noodle stir fries like these are very much part of the street food culture.
The good thing Is this noodle stir fry is as customizable as you need it to be -vegan, gluten free, soy free, kosher, with eggs, without eggs, with or without shredded soya chunks or even add a bit of any protein to make it a filling meal.The only thing I would recommend strongly not to sub is the Sambal Oelek —a spicy ???? red chilli paste that's so typical of these stir fries.
And I am glad I used store bought coz considering the popularity of these noodles vanishing, I am sure this condiment would be used again. But if you don't have access to this, any spicy Asian chilly paste incl sriracha etc may be used but the taste will definitely vary.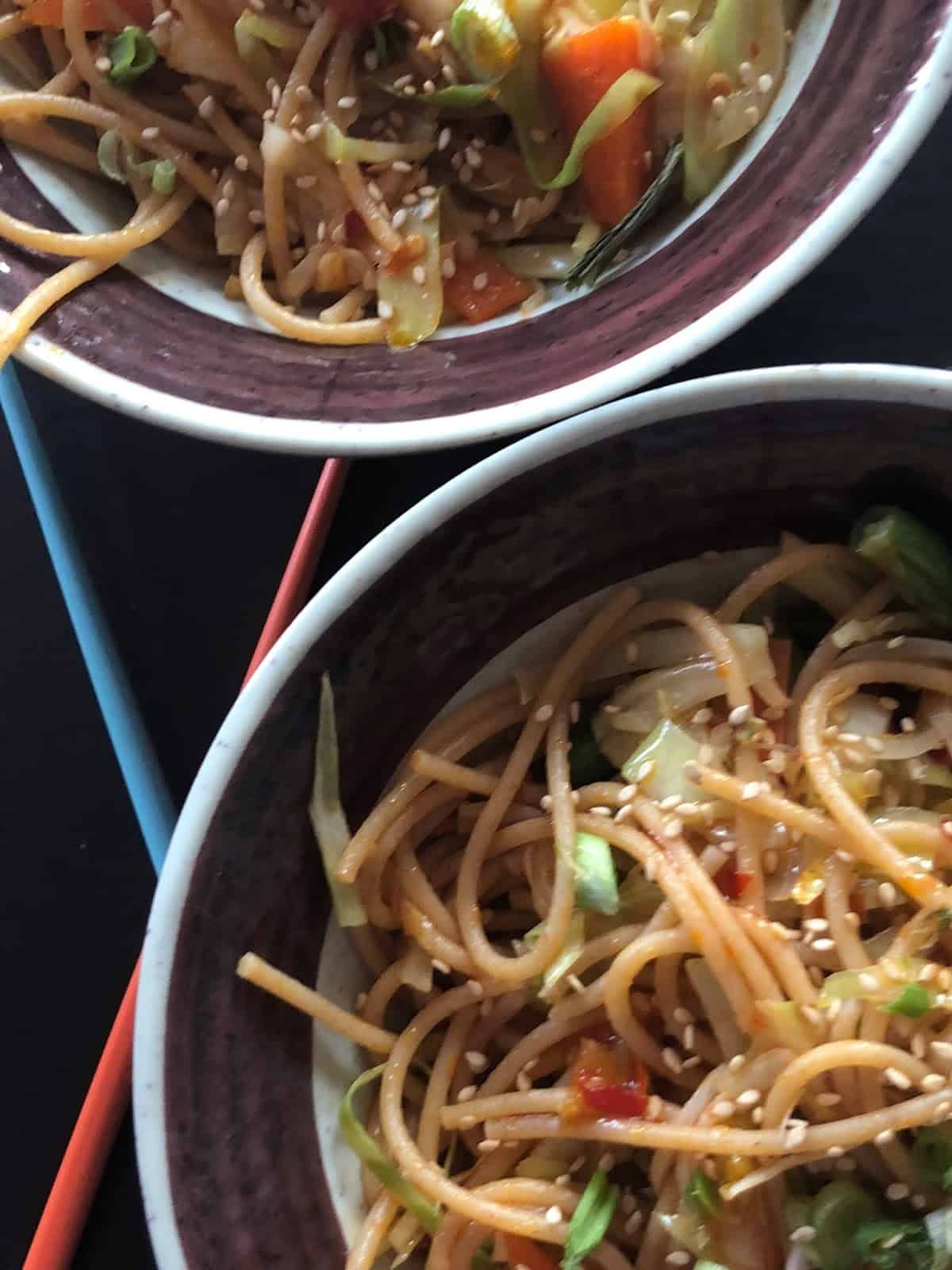 Pin

Let's get to make this. Hope you are following the street food series here at the 26-day A-Z Street Food Marathon on this blog so far. 

Let's get to make this quick to make under-20 minutes meal. you may simply halve / double / triple the recipe. Mine is moderately spiced, you may spice it up as required. 

Adapted from here.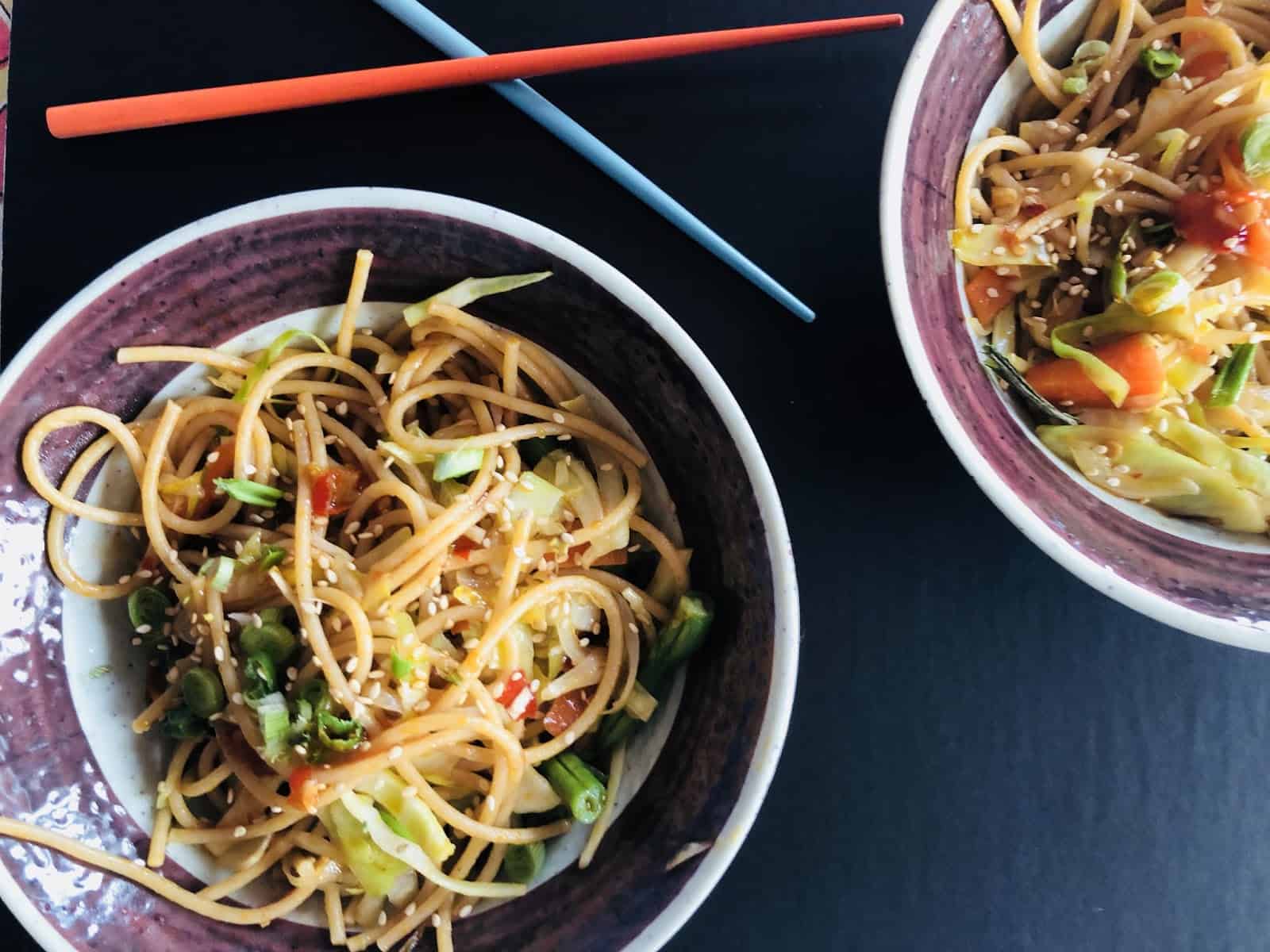 Pin

I used dry Udon noodles so needed a little more time to cook. If you are using Soft Udon Noodles, you just need to soak them in water prior to cooking, drain and use as per packet instructions.

Prep time – 10 mins, cook time – 10 mins , serves – 2
Udon Noodles (dry) – 100 gms
Peanut oil – 2 tsp
Chopped onions – 1 medum
Minced garlic, ginger – 1/2 tsp each
Salt – to taste (check and add)
Chopped veggies – for stir fry – 1 cup ( I used cabbage, juilenned carrots, broccoli)
Sauce :
Sambal Oelek – 2 tsp (or to taste)
Vinegar – 1/2 Tbsp
Brown sugar – 1 Tbsp
Minced chillies – 1/2 tsp (optional)
Sesame oil – 2 tbsp
topping:
Roasted sesame seeds
Spring onion greens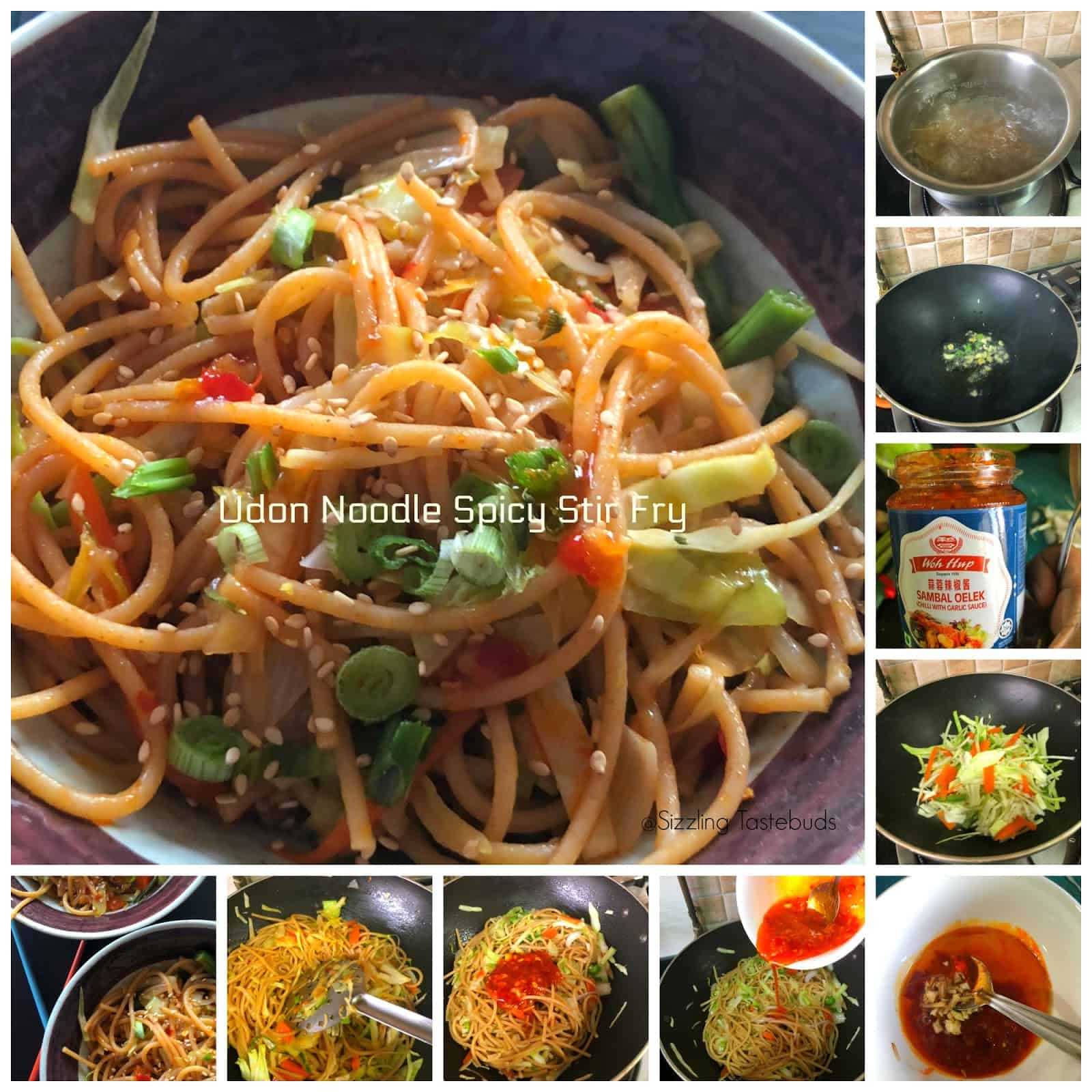 Pin


Method:
Cook noodle as per pack instructions. Drain and keep aside. 
Mix all ingreidents for sauce and keep ready.
In a wok, heat oil, add the onions, garlic ginger, veggies and saute till onion lightly caramelises and veggies are al dente. Do this on a high flame to get a slightly charred, yet pleasant aroma from the veggies.
Now add the sauce, boiled noodles . toss again on high flame.
Serve immediately with the toppings.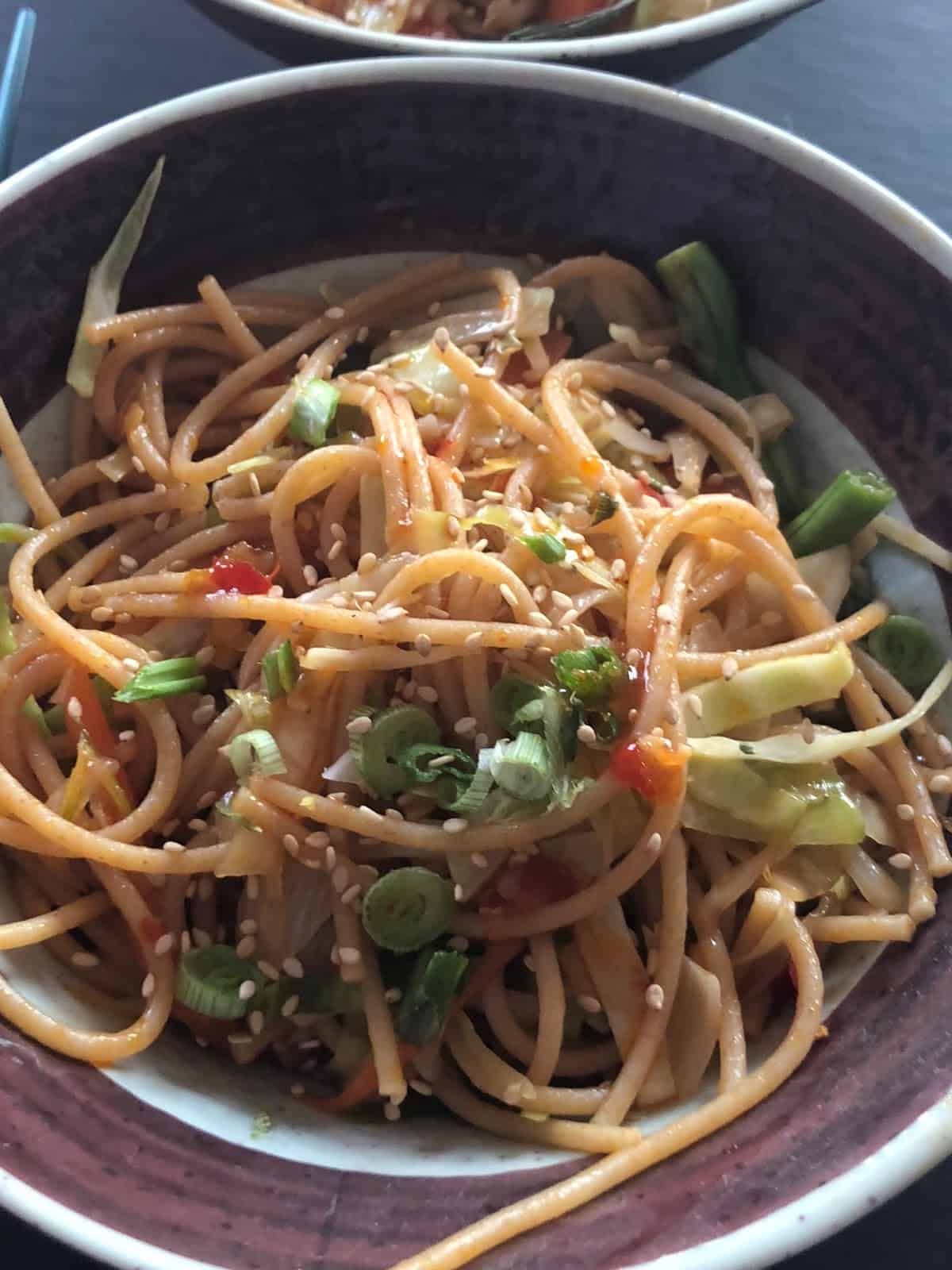 Pin
Pin 
 Check out the Blogging Marathon page for the other Blogging Marathoners doing BM# 87