Italy – one of the nerve centres of world fashion. Home to
Sphagetti, Affogato, Tiramisu and a host of pick-me-up dishes that have won the
hearts and stomachs of zillions of foodies worldwide.
Italy – the heart of pizza, pasta and risotto, Panacotta,
Capuccino, Tortellini, Capuccino, Espresso — the list is simply endless. And
with so many variants within…  
One of the cities on my must-see visit, I would like to explore
the authentic Italian cuisine someday… Till then a delicious Spinach and Cheese Bruschetta, which my lil chef helped me put together for a kiddies'
party, is for Italy on our journey on the 30 day World Blogging Marathon. We kept it simple by buying store bought baguette. But if
you want to bake the bread as well, head to this vegan wholewheat recipe that am gonna try out
very soon or use your own recipe.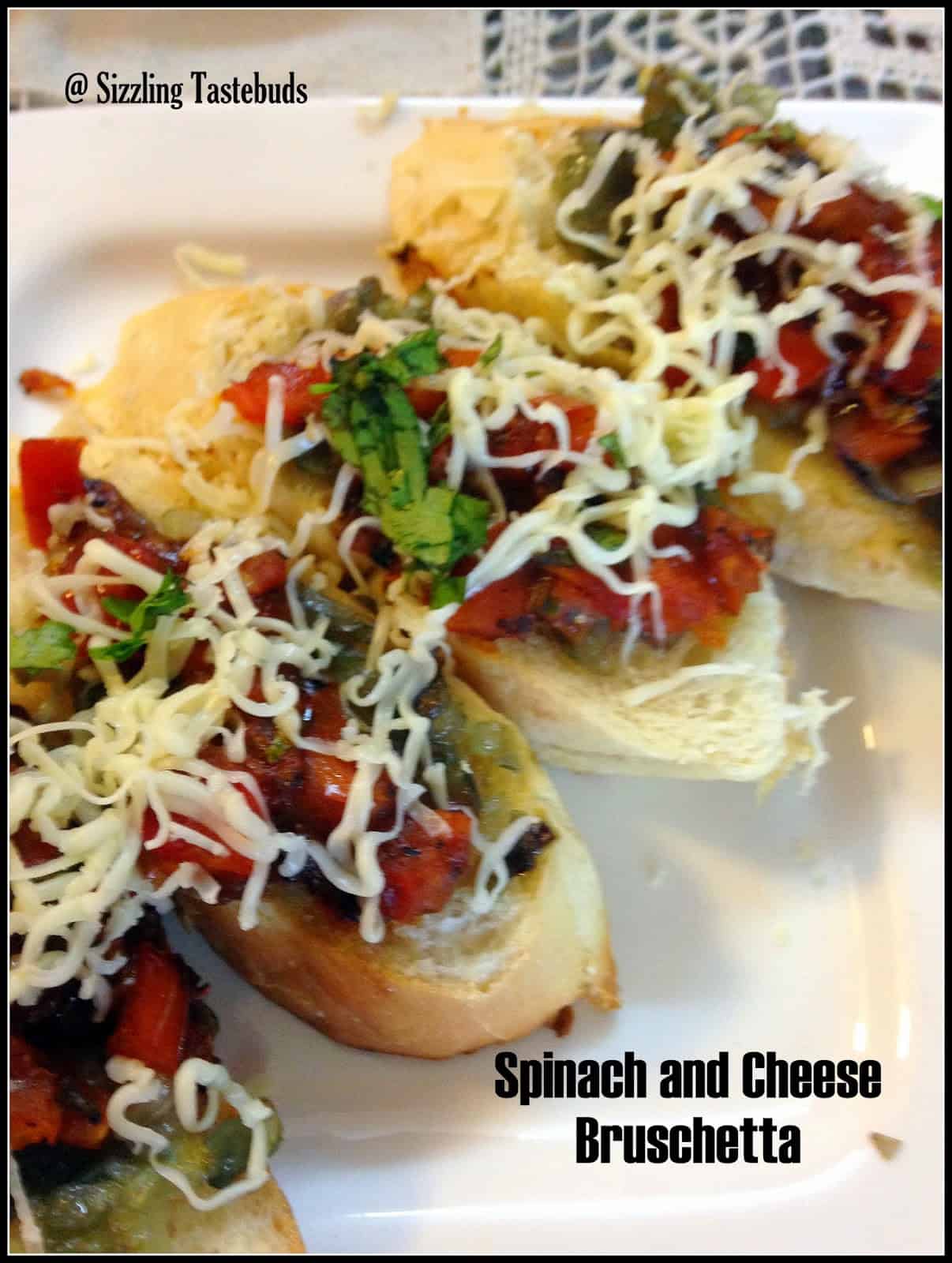 PinPin

How is this bruschetta different from others ? Well, my lil chef
was proudly spreading the butter, topped with the spinach and caramelised
tomatoes and onions, shredding cheese over the veggies and even set it in the
baking tray. Thats special enough for me, dont you think? 

 

 

Bruschetta (pronounced brusKetta) is one of the popular elements
in an Antipasti menu. Antipasto (plural antipasti) means "before the
meal" and is the traditional first course of a formal Italian meal. The noun bruschetta comes
from the Roman
dialect verb bruscare, meaning 'to roast over
coals'

Pin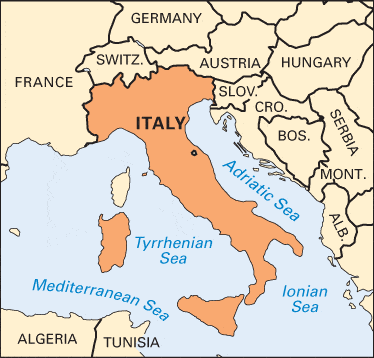 Pin
Traditional antipasto includes olives, peperoncini, mushrooms, anchovies, artichoke hearts, various cheeses (such as provolone or mozzarella), pickled meats, and vegetables in oil or
vinegar.
Antipasto Image Source : here
Like you can guess the toppings for bruschetta
can vary from the simple cheese or boiled eggs to exotic like shitake mushrooms
to even ham. One can really play with the toppings as much as you wish. 
As for you, my readers, do tell me what toppings are your favourites ? 
*************************
Country : Italy
Dish : Spinach – Cheese Bruschetta
Prep time : 10 mins | Baking time : 15 mins | Serves : 3 kids
Accompaniments : Any Soup (as part of brunch/ lunch ) or as it is
(if served as a Hors d'oeuvre)
*************************
Ingredients:
Baguette bread – 1
loaf
Spinach – 40-50 gms
Shredded processed
cheese – 100 gms
Tomatoes – desseded
and diced fine – 1/2 cup
Onions -minced fine –
1/2 cup
Olive oil – 4 tsp
Melted Butter – 5 tsp
(optional)
Garlic – 4 to 6 pods
– minced fine
Sugar – 1 tsp
(optional)
Tomato ketchup – 4
tbsp (or replace with mildly hot Tabasco if making for adults)
Paprika powder – 1/2
tsp (again,omit if making for kids)
Dried herbs – 1 tsp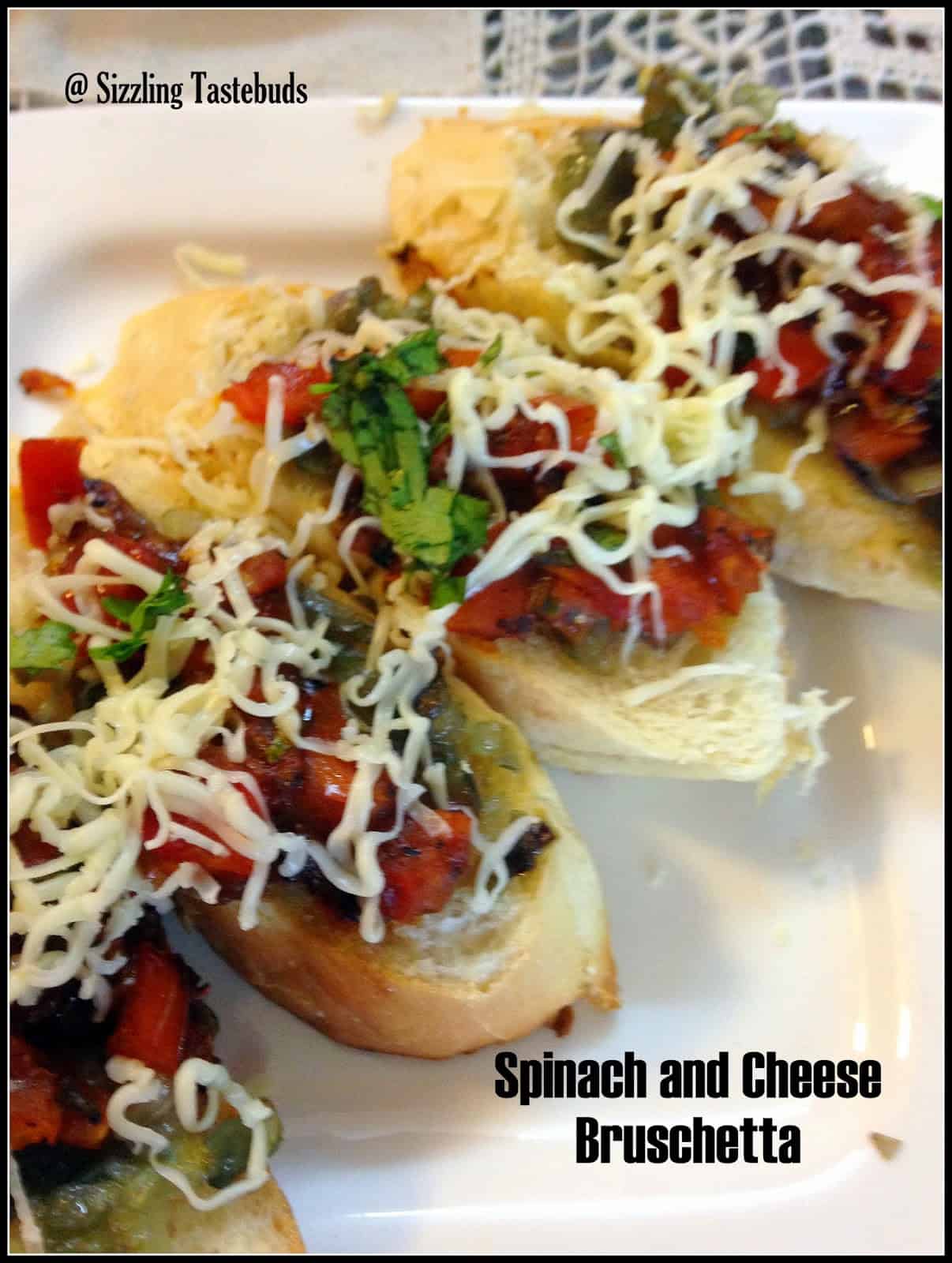 PinPin


Method:
Preheat an oven at
170 deg C. 
In a pan, heat olive
oil. saute the garlic, onions till the onions wilt a bit (add a pinch of sugar
now).  Add tomatoes and saute for 3 mins more. Remove from pan
In the same pan, add
1 tsp of olive oil, and saute the shredded spinach for 3-4 mins till they
slightly wilt but remain green. Drizzle just a pinch of salt and remove from
pan.  just whizz it in a blender with 1-2 tsp of oil for 30 seconds.
Cut the baguette
diagonally into thick crusts and butter them. Spread the spinach chunks. Top it
with Caramelised onions and tomato mix. 
Just before baking,
top with shredded cheese, a dash of tomato ketchup . tabasco and dried
herbs. 
Bake at 170 deg C for
12-13 mins till it turns crispy. Keep an eye after 10 mins. 
Serve immediately.
Lets check out what other Marathoners have dished out today