Saw this rather interesting Salsa / dip at a Medical Practitioners website and noticed that most of the recipes didn't contain any fat / oil and worked on the basis of vegetables releasing their own liquid and that helped in cooking. I tried a few recipes from that website, and this is one we loved a lot. 
Pair it up with pretty much anything from crudités to nachos to wafers or even chapati / tortillas. Its vegan, Gluten Free and fat free – couldn't ask for more, isnt it?

Tomato Mint Coriander Chutney (Salsa) – Vegan, Gluten Free & Fat free
Source : here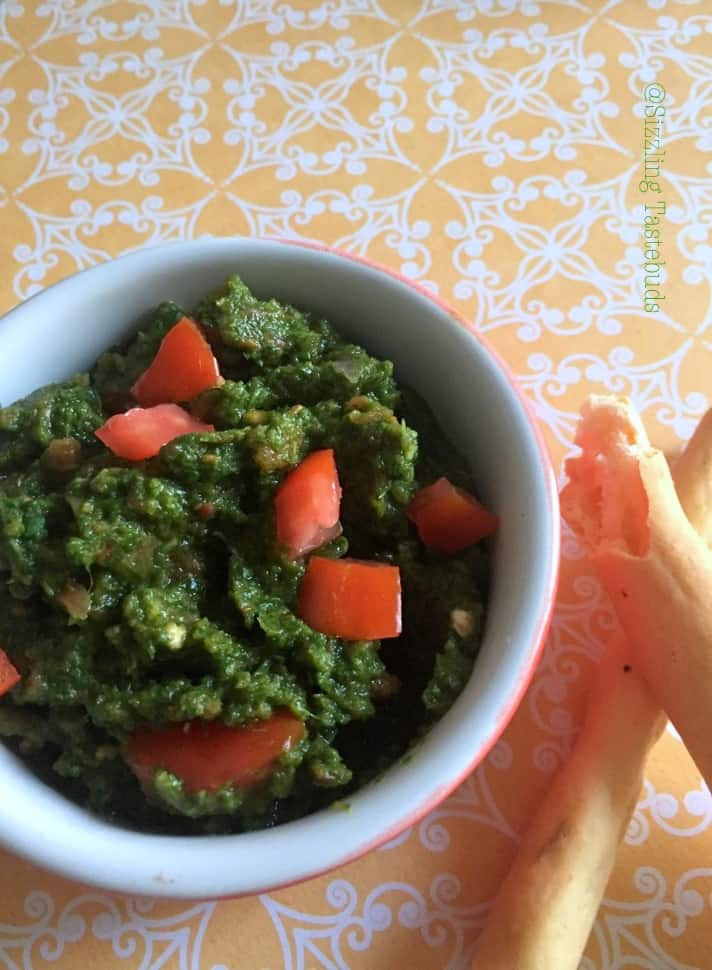 Pin

What you need:
3 cups fresh coriander (cilantro), washed and de-stemmed
2 cups fresh mint leaves, washed and de-stemmed
4 dark green chilies (I used mild variety)
5 grams ginger (about 1 tsp)
juice of 1 lemon
salt to taste (Approx 1/2 tsp)
2 medium sized tomatoes
water – approx 1/4 cup (use if needed)
Optional Addons:
black salt
1/2 medium-sized red onion – didn't use
2 cloves of garlic – didn't use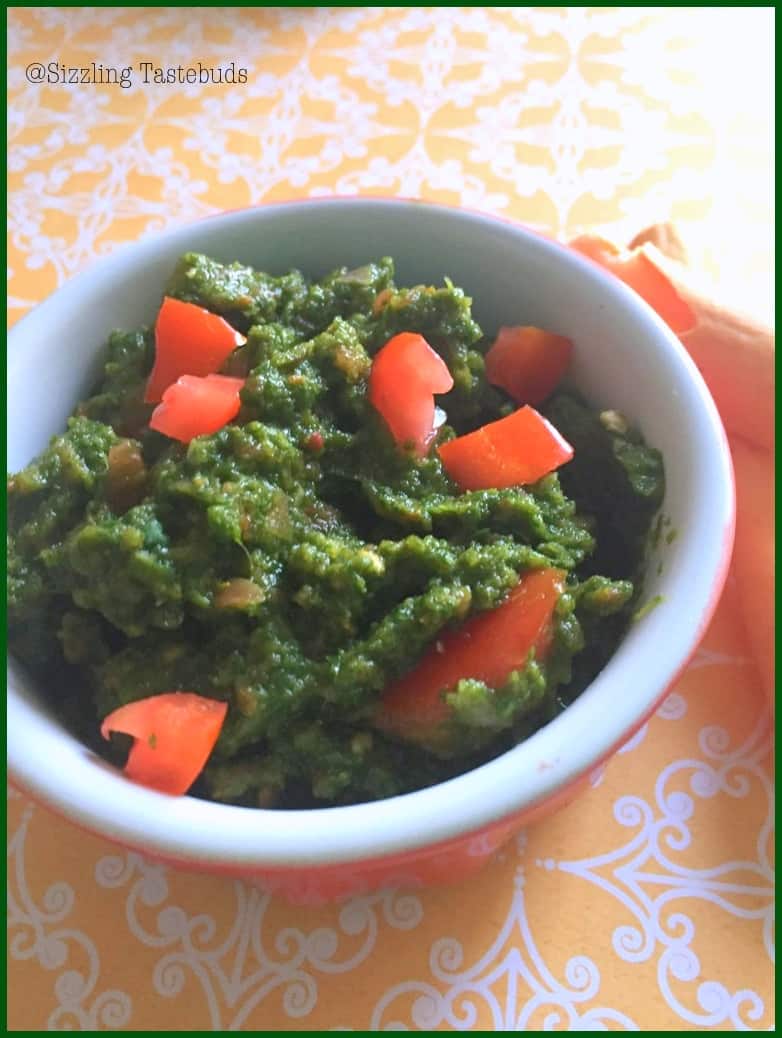 Pin


How to make:
Add the ingredients into a blender and blend them to make chutney.
You might have to stop a few times to push the ingredients down towards the blades. Add a little water if required. Squeeze lemon at the end and mix well.
Store in the refrigerator for up to 10 days or freeze.
This goes to BM # 72 under Dips / Chutneys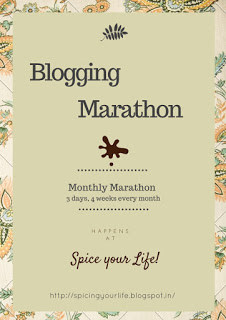 Pin