Aval / Avalakki / Poha (more so the Red variety) is high in B12 and Calcium. Eating poha on a regular basis can prevent iron deficiency or anaemia as it contains 20 mg of iron in every 100g raw rice flakes. We love Poha as an ingredient in most forms – Lemon Poha, Microwave Poha Chivda, Dadpe Pohe, Vangi Poha,Gojjavalakki,Curry leaf poha, Curd Poha, Indori Poha, Patal Pohyache Chivda etc.
Today we use White Poha in this yummy steamed snack thats apt for Naivedyam for Ganpati or any festival, but Red poha works best . If the kids love sweet nibbles, then this is a perfect treat for their sweet tooth.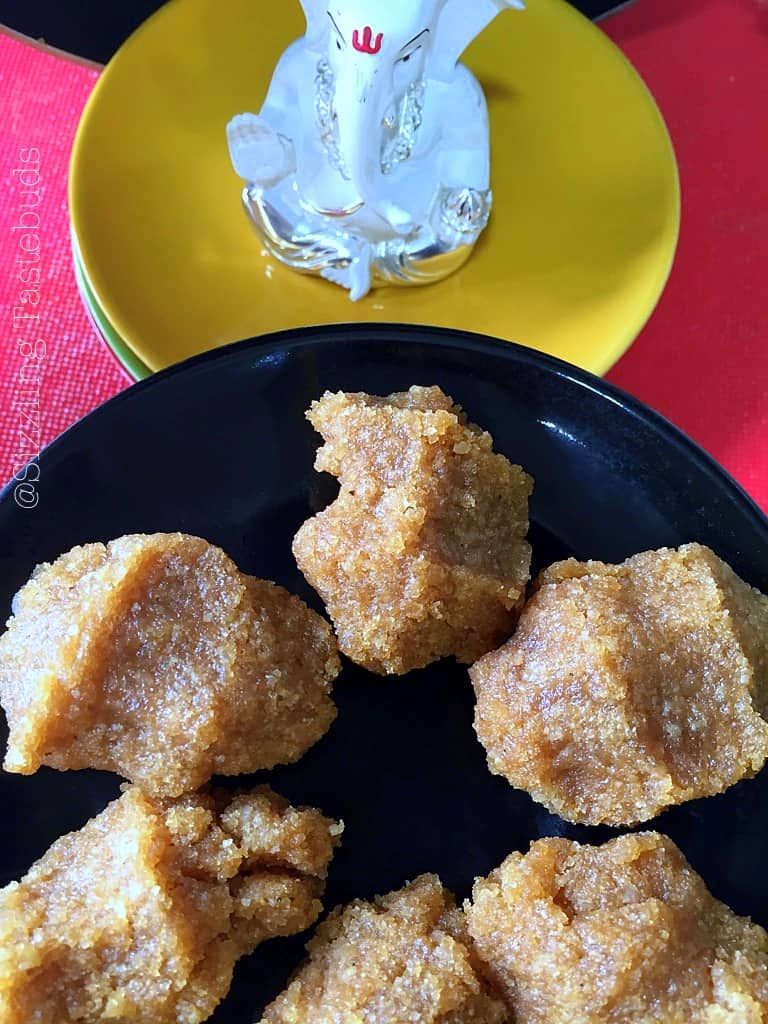 Pin

Adapted from Aarti's recipe, made minor changes and the kids liked it. I made a small portion as I wasn't sure if the kids would like it, and the elder one having a morsel quite declared it worthy of kid friendly :-))

Lets see how to make this..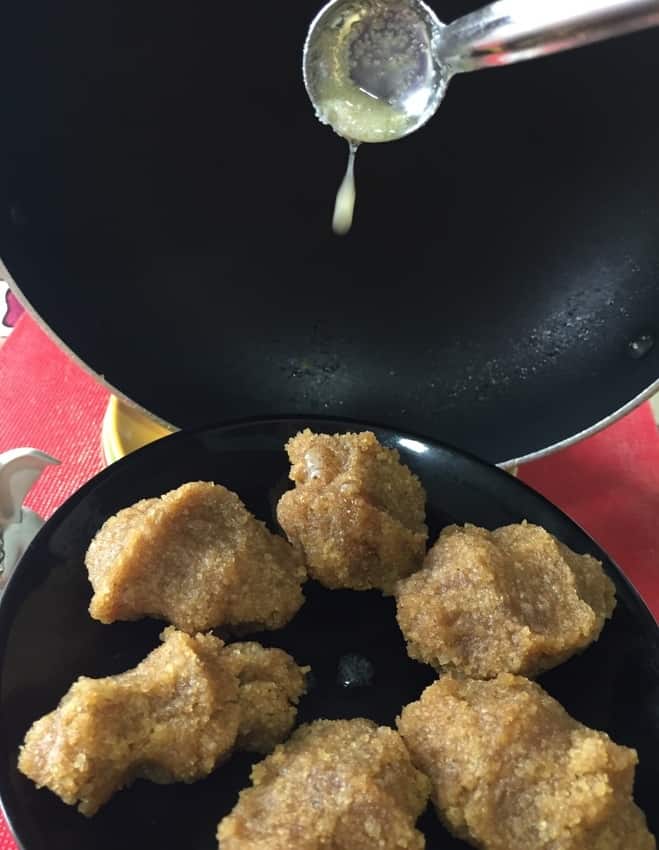 Pin

Sweet Aval Kozhukattai | flattened rice steamed sweet snack

Prep time : 10 mins ; cook time : 10 mins ; Makes : 6-8 nos

Ingredients:
Poha / Aval / Chooda / Flattened Rice / Avalakki- 1/2 cup
Jaggery – 1/4 cup**
Cardamom powder-a pinch
Fresh Coconut – 1/4 cup (or about 2 TBSP)
Water – 1 cup (I used a little less than this)
Ghee – 1 TBSP
Salt – a pinch
**This dish is very mildly sweet but we liked it that way. You may use 1:2/3 ratio of poha if you prefer it to be sweeter.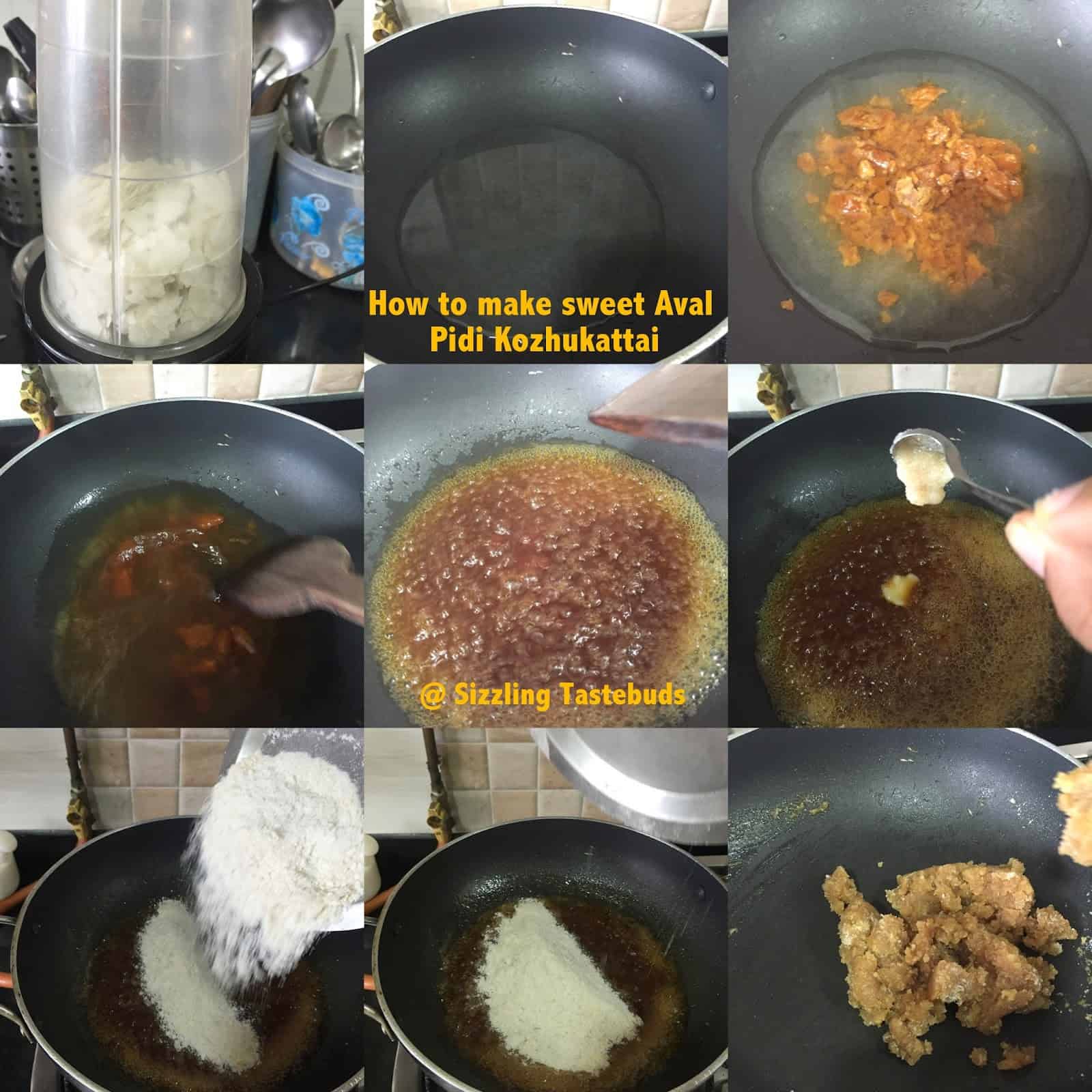 Pin
Method:
Coarsely powder the poha. In a non stick pan, add the jaggery and half the water and gently simmer till the jaggery melts, strain the water and add it back to the pan if the jaggery has impurities (I didn't strain as the quality of jaggery was good).
Now add the cardamom powder, ghee , a pinch of salt and bring to a rolling boil adding the remaining water,now add the powdered poha, coconut and stir vigorously till it comes together and leaves the sides of the pan
With greased / wet hands, make Impressions with your fist (or Pidi) on one portion of the dough and steam in a steamer for 6-8 mins till they turn glossy. Serve warm or with a drop of ghee.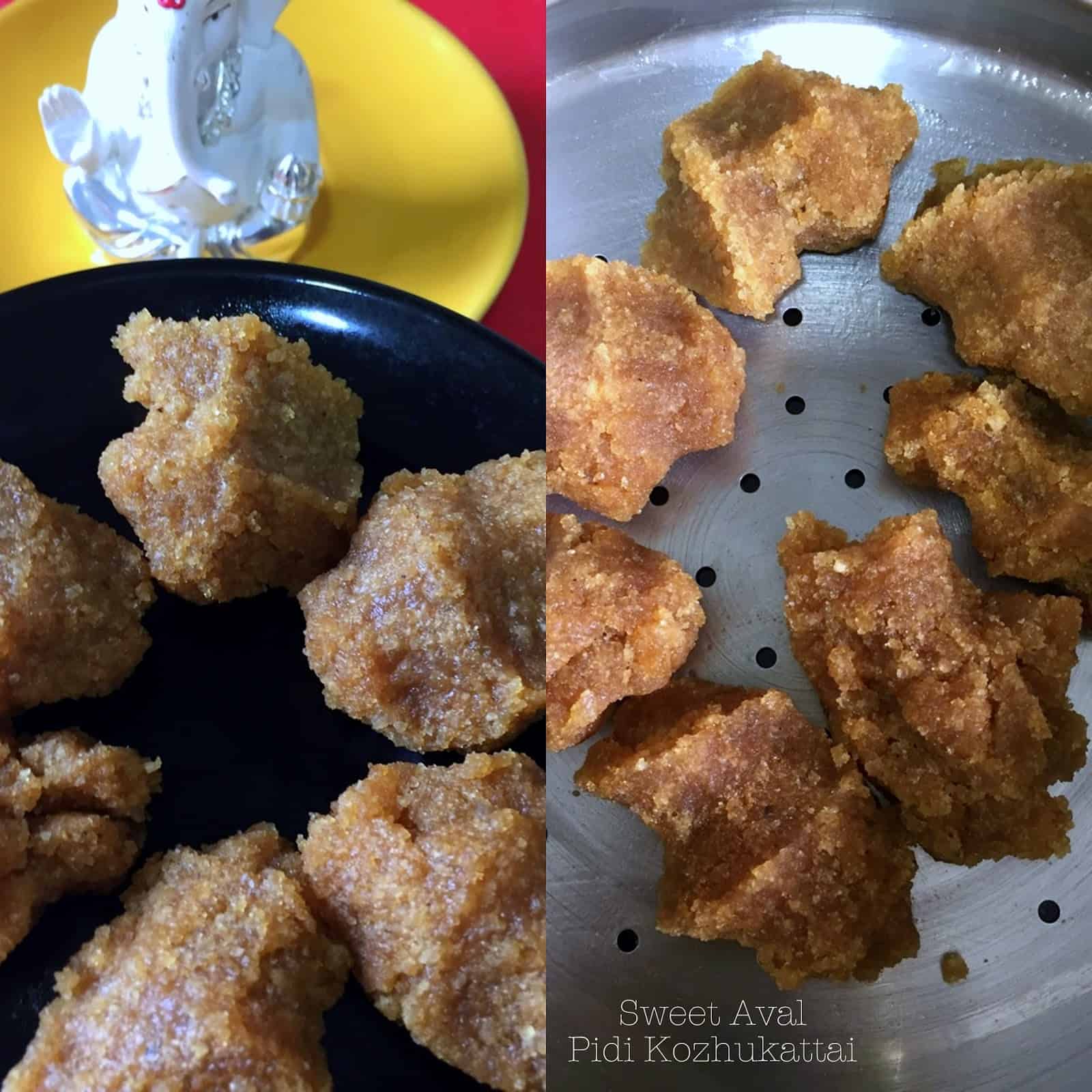 Pin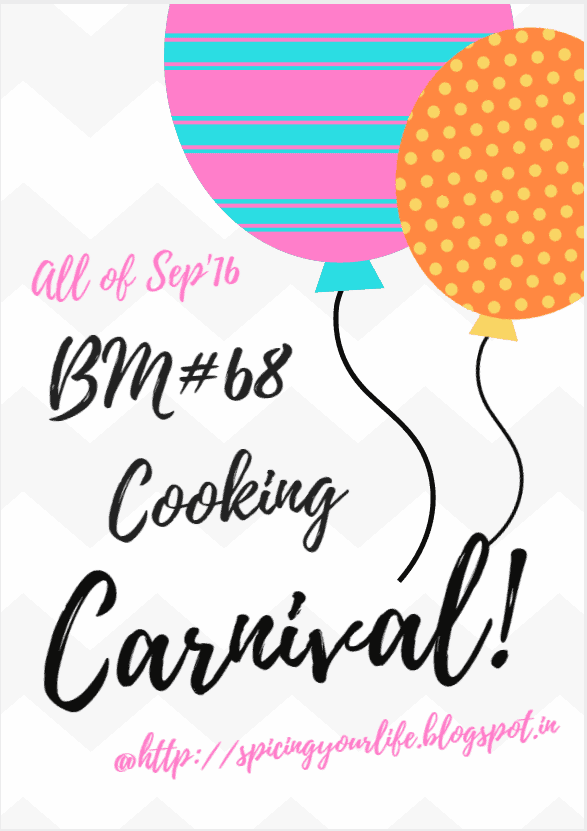 Pin
Check out the Blogging Marathon page for the other Blogging Marathoners doing BM# 68