After
Dry fruits – Ginger Lassi, its time for another lip smacking summer dish using
yoghurt. Yoghurt being a natural coolant, its used in most summer meals like morkozhambu (yoghurt curry with veggies), Kadhi (a different kind of yoghurt curry with gram flour), Raita, Pachadi.
Chaat is always welcome at home, so we made this easy to make and nutritious
Sprouts Dahi Puri. Requires very little time and ingredients, so we enjoyed it
for a quick after school snack.. Pep it up with Green chat ki chutney, Tamarind
chutney and Red chutney and you have a winner. Sending this to BM # 50 and Nisha who's hosting Summer Coolers -Beat the heat Kids Delight event.
Prep
time : 10 mins | Cook time : 5 mins | Serves : 2
Sprouts
Dahi Batata Puri – Street Food made healthy 🙂


#Chaat #Summer #yoghurt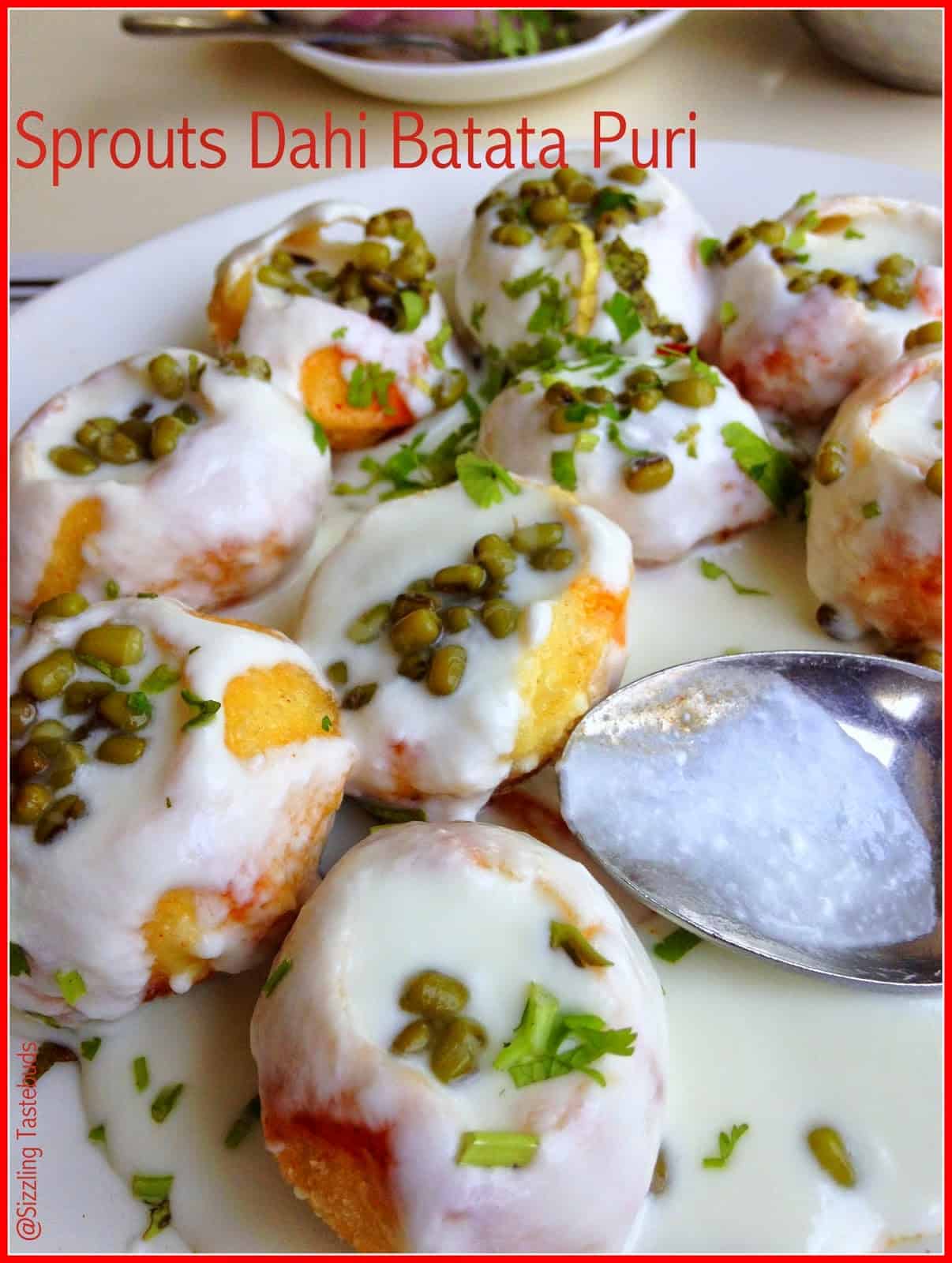 Pin

Ingredients:
Pani
puri ka puri (aka Puchka / golgappe) – 10 nos
Yoghurt
– 1/2 cup
Roasted
cumin powder – 1/2 TBSP
Sprouts
– a handful
Boiled
potato – 1 no (optional)
Red chilli powder – 1 tsp
Salt
– to taste
Chaat
Masala – 1/2 tsp
Greenchutney– 1 tsp
Garnish
: Coriander leaves
Method:
Boil
potato and make it fork tender , blanch sprouts with a pinch of salt for 5
mins, drain.
Beat
yoghurt wit a pinch of salt and chaat masala.
Mix
the mashed potato, sprouts, salt, red chilli, powder, chutneys, chaat masala
with a fork.
Arrange
the pani puri puris (dry) on a plate, stuff the potato – sprouts mixture into
them.
Spoon
the beaten yoghurt, top with roasted cumin powder, red chilli powder and coriander leaves
Serve
immediately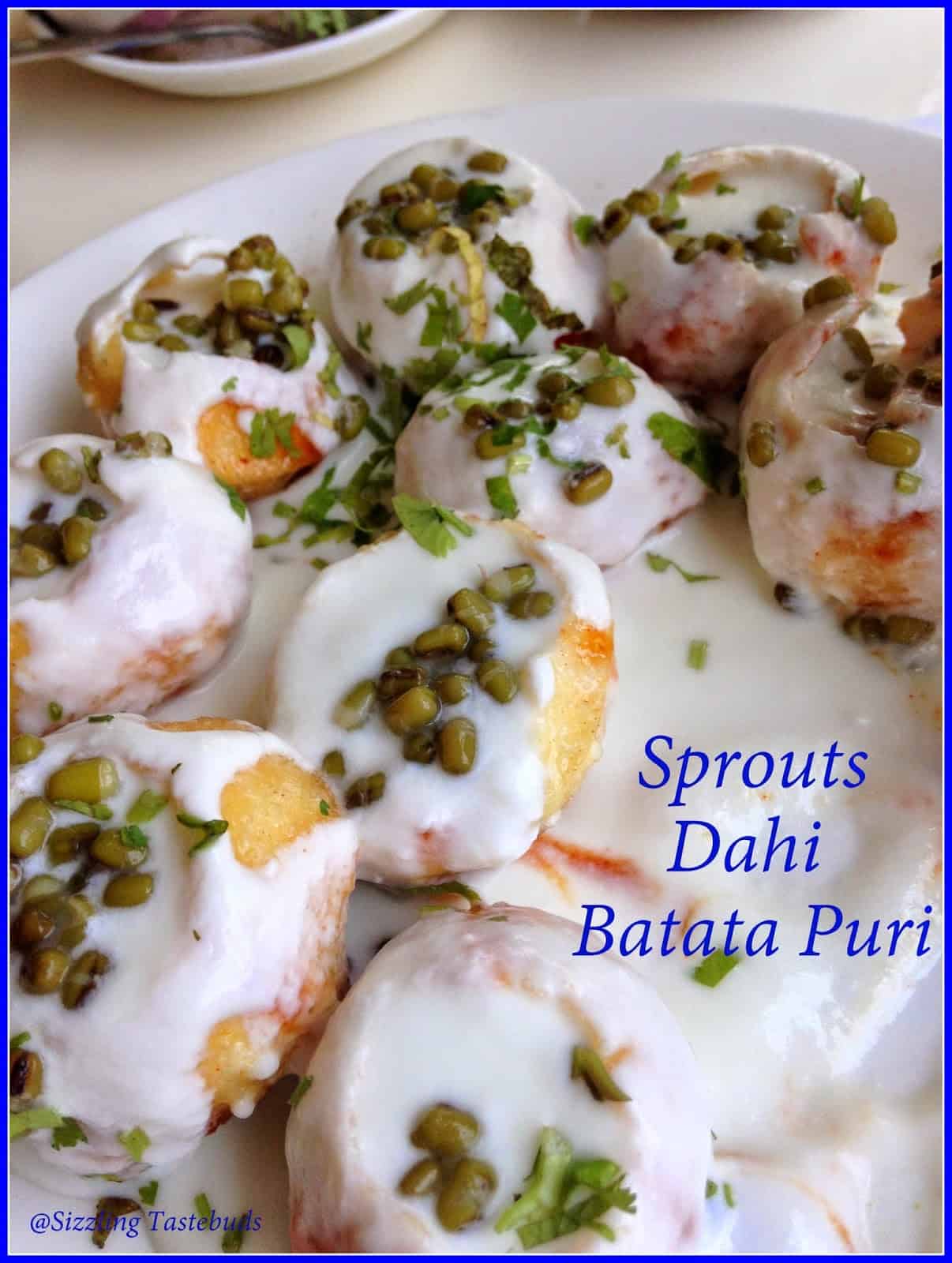 Pin