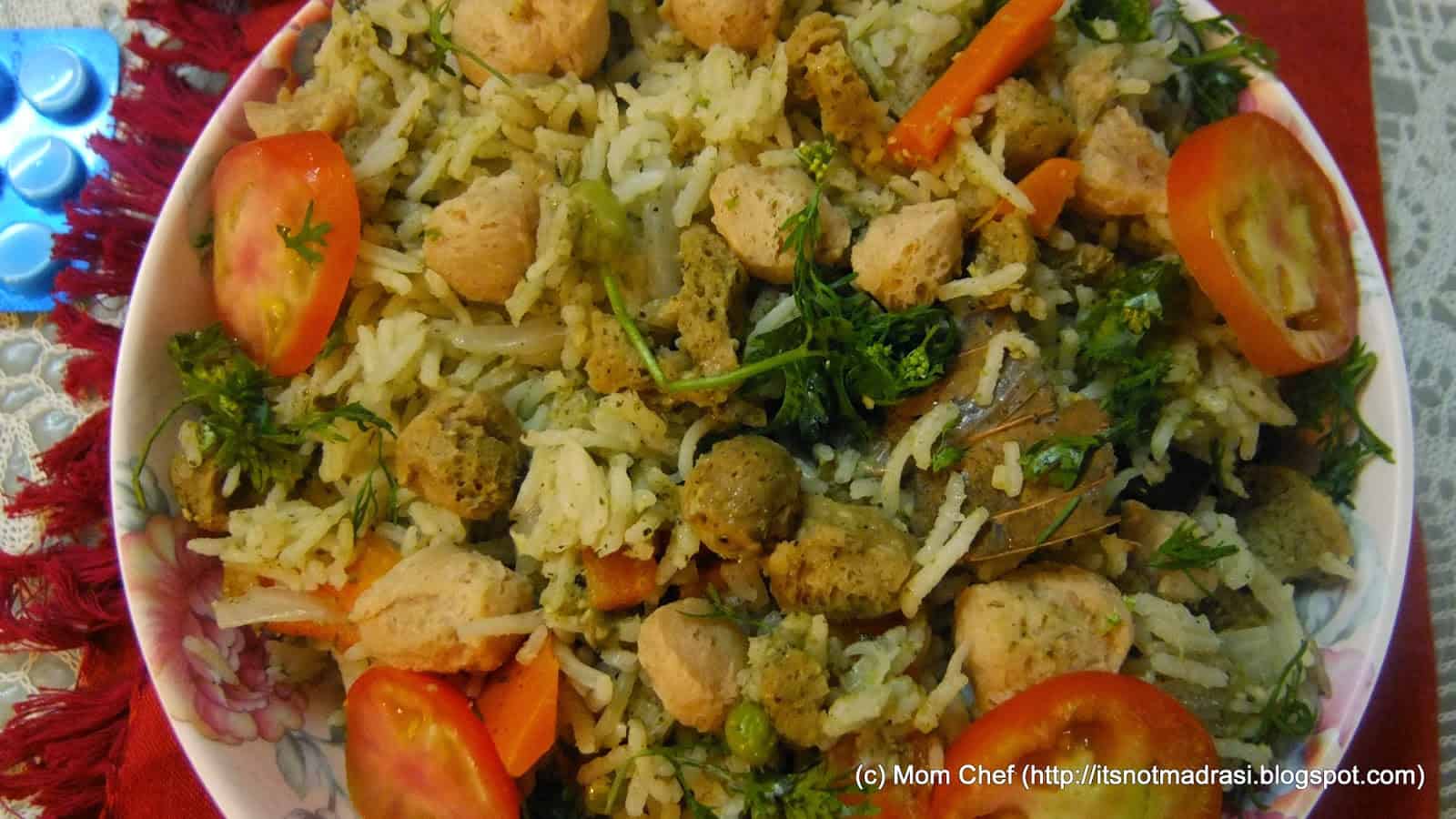 Pin

Mushrooms, Soya, Olive Oil entered Indian cuisine as a health / social fad, as much as making Manchurian at home was fashionable. Promoted heavily by health-proponents, Soya in various forms(flour/chunks/shreds) made its way into my kitchen not so long ago. It looked vegetarian (which my kitchen is), but tasted quite 'differently' for my brahminical upbringing. However, Google and its many cousins helped me find ways to use this cholestrol-reducing ingredient in my everyday cuisine. And one that has hit off very well with mine and S's eating preferences is Soya Veg Pulav. A powerhouse of goodness, this dish packs in the protein requirement for the day with the mint-coriander masala lending a wonderful flavour. Its a wonderful option for kids' lunchboxes too 🙂

I have tweaked many versions till satisfied and present here one that I was most happy with.

Preparation Time: 20 mins. Cooking Time: 15 mins. Serves : 3
Basmati (or any long grained rice) : 2 cups (120 ml)
Soya Chunks : 1/4 cup
Chopped veggies (lengthwise): Carrots, French Beans, Potatoes
Onions sliced – 2 nos (medium)
Ginger garlic paste – 1/2 tsp
Coriander leaves – 1/4 cup
Mint leaves – 1/4 cup
Green Chillies – 2 nos
Hot water – 4 cups
Salt – to taste
cinnamon – 1/2 inch
Cardamom/ Elaichi – 1 no.
Clove / Laung – 1 no.
Bay leaf / patta – 2 nos.
Oil – 3 tbsp
Method:
1) Wash and soak rice for 10 mins. Drain.
2) Soak the soya chunks in 1/2 cup hot water for 10 mins. Drain, squeeze out water and chop the chunks roughly
3) Make a paste of mint leaves, ginger garlic paste, coriander leaves.
4) In a cooker, add oil. Fry cinnamon, clove, bay leaf till slightly brown.
5)Add the above masala , onions and soya chunks and fry well till the masala is cooked.
6) Now add the veggies and rice and fry for 2 more minutes.
7) Add salt and pour the remaining hot water and pressure cook for 3 whistles.
8) Serve hot with Raita and papad.
Note: If using electric cooker, reduce water by 1/4 cup.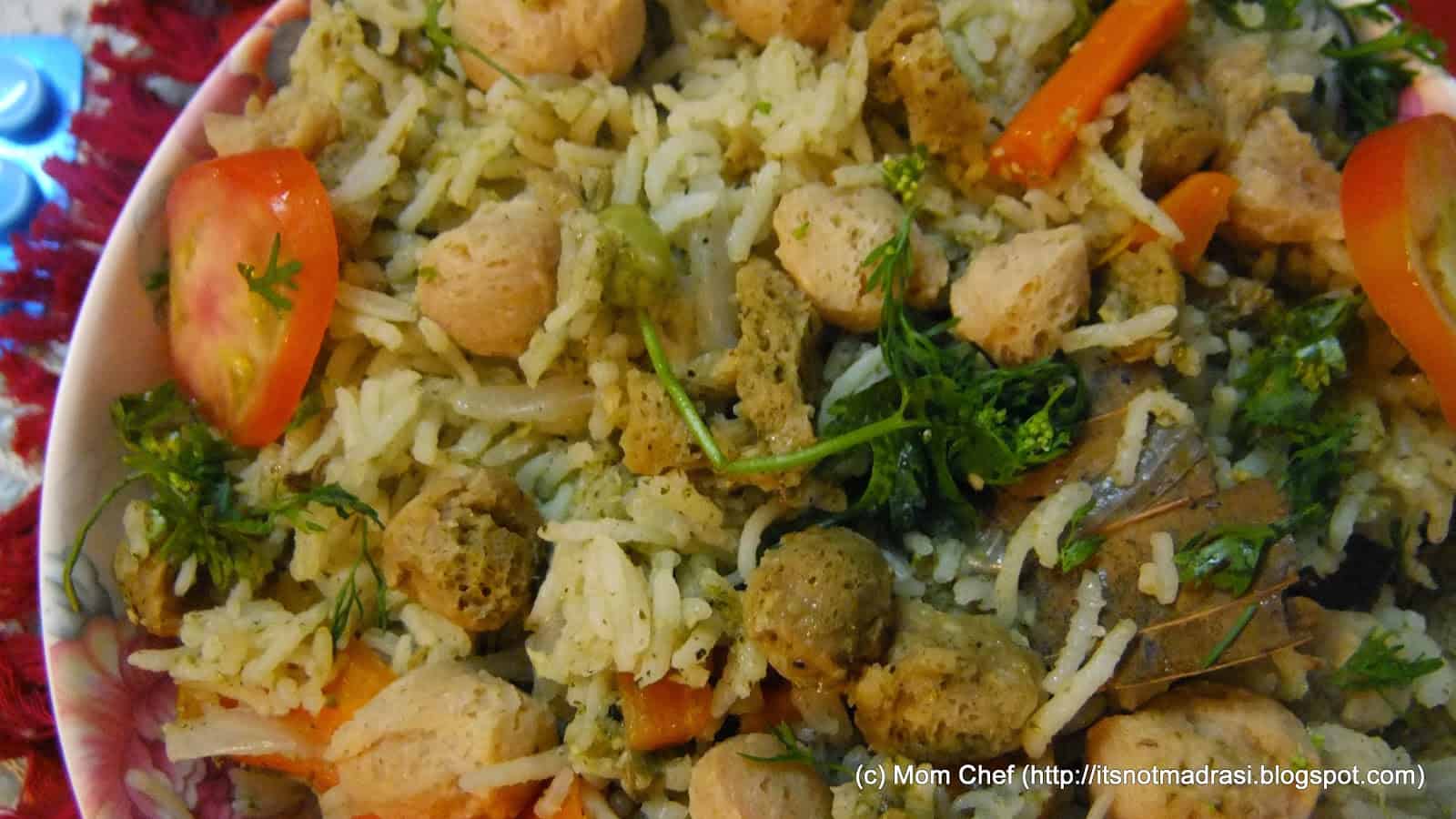 Pin