A ladoo that isnt sweet but savory, A Chaat / street food item : Ram ladoo a.k.a Gulgule was one of the first dishes i made for this BM ; having bookmarked from many websites, I loved the way it was presented with slivers of radish and some spicy tangy chutneys on top. 


Of course the fact that my fellow BMers gorged on this street food delight during their delhi visit was another push for me to make this.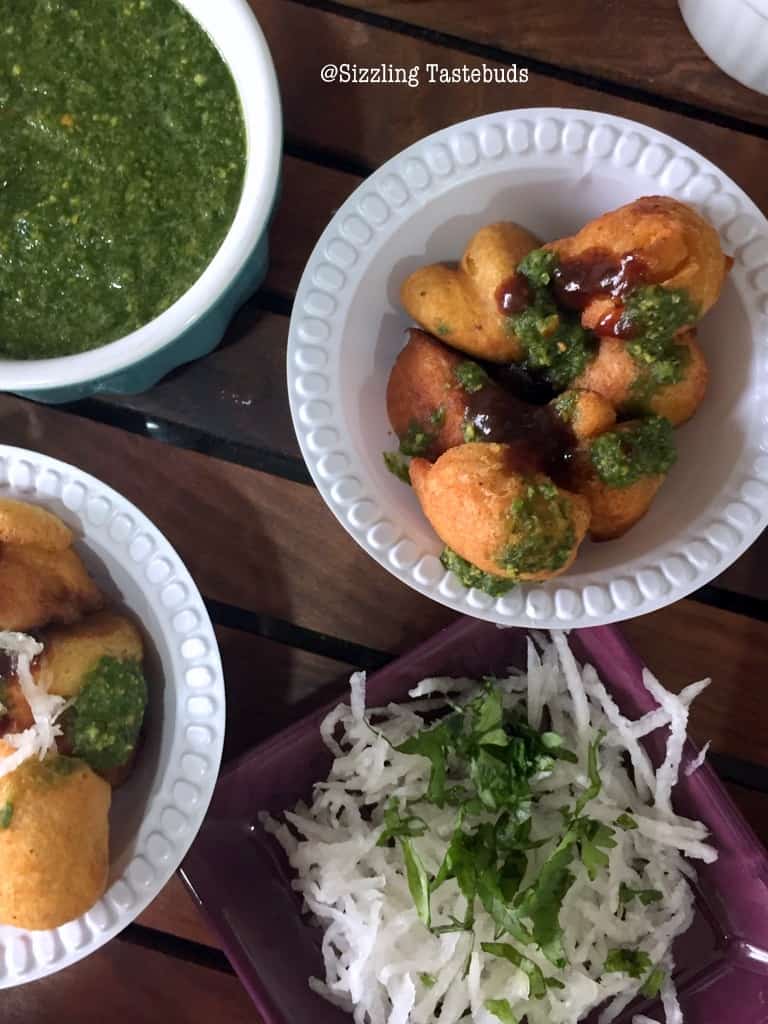 Pin



We begin this week of the Mega Marathon with some snacks / appetisers. We hope you have been following our Marathon.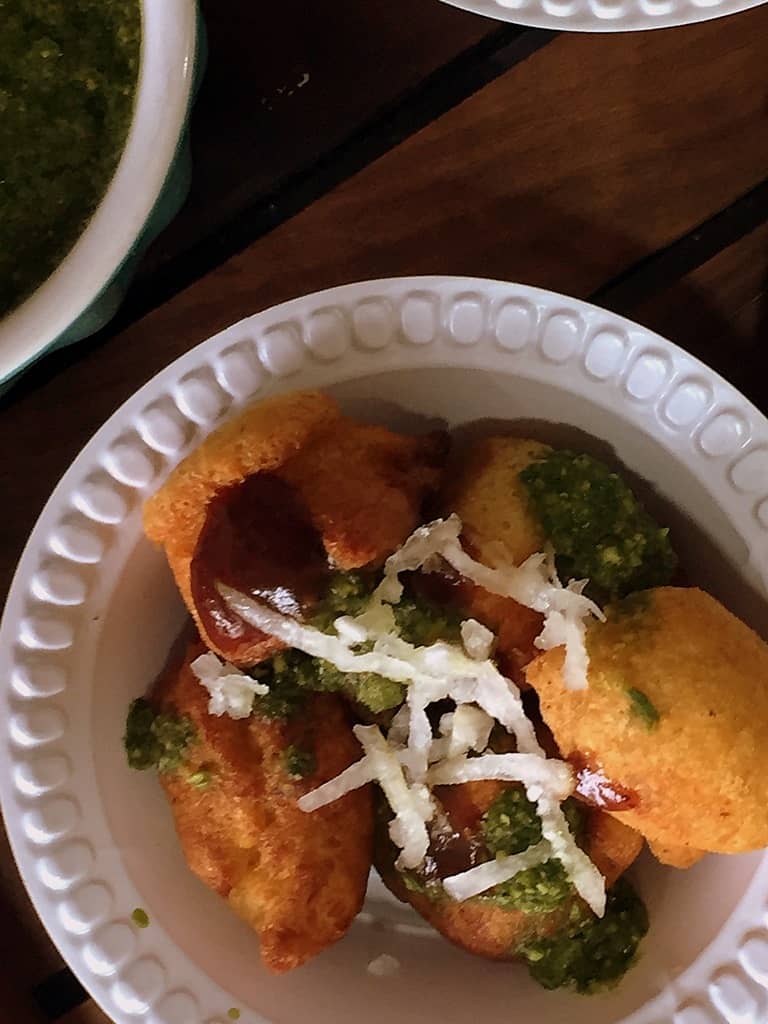 Pin



Last week, we had two condiments




If you are a fan of chaat / street food like me, check out the following items and enjoy making them at home :




Ram Ladoo – Vegan and GF snack

Cuisine : Indian, course : snack / street food

Protein source : Moong dal & Channa Dal (Lentils)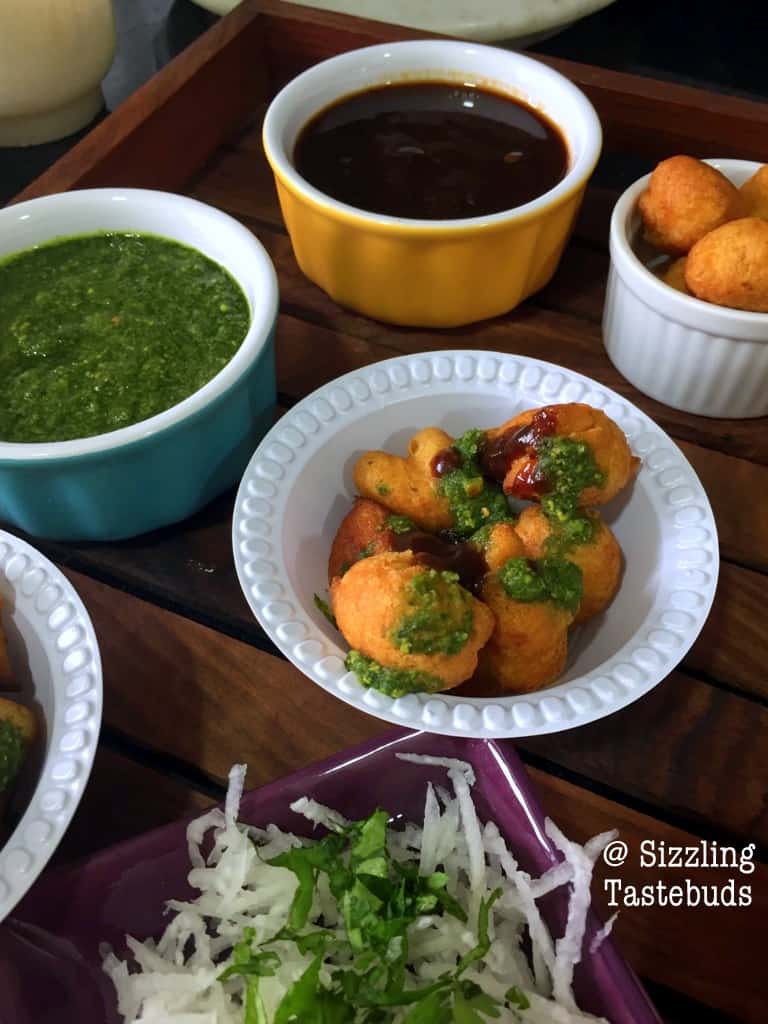 Pin
Prep time – 2 hours soaking time + 10 mins grinding time 
Cooking / frying time : 15 mins
Makes : 4 servings (approx 6-7 ladoos per serving) 
Adapted fromRuchi's kitchen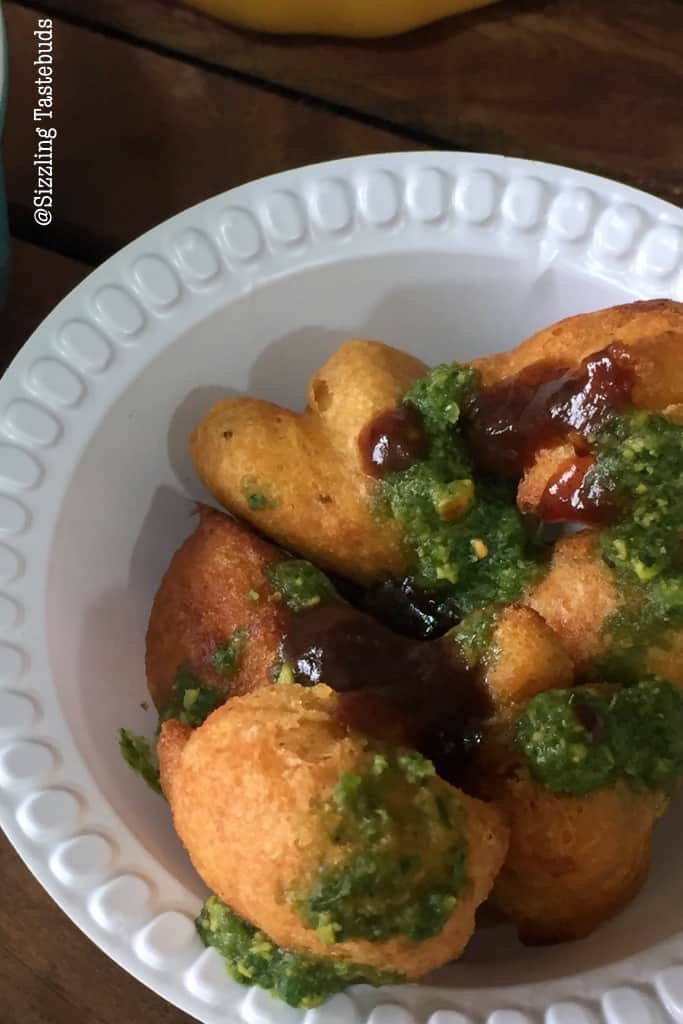 Pin
What you need:
Moong dal / split green gram – 1 cup
Channa dal – 1/2 cup
Salt – to taste
Baking soda / cooking soda – 1/2 tsp
Oil – to fry (yes, will make it in a paniyaram pan the next time)
Grated ginger – 1/2 tsp
Chopped green chillies – 1/2 tsp
Turmeric – a dash
Asafoetida / hing – a generous pinch
Topping:
Peeled and grated radish / daikon
Roasted Jeera / cumin powder
Lemon juice- a dash
Coriander leaves – few


Method: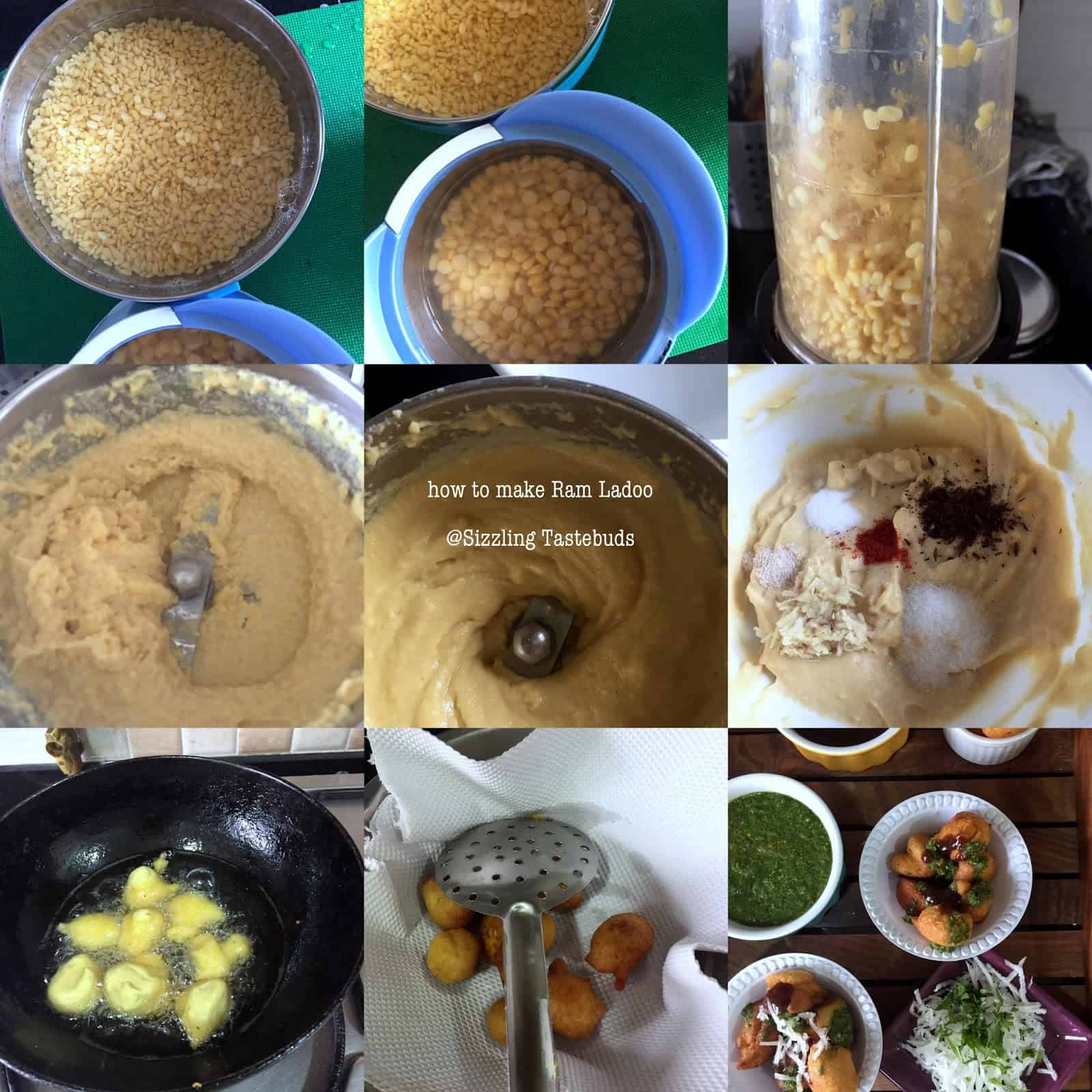 Pin
Wash and soak the lentils for 2 hours. Drain and grind with all ingredients except soda, Oil and the toppings to a coarse paste. 
Beat the batter well, add the soda and mix again to a fluffy batter.
Rest for 5 – 10 mins in the fridge, meanwhile heat the oil to fry.
Beat the batter one last time, and with a wet spoon / wet hands, make small roundels and fry in the hot oil on medium flame till they turn golden brown.
Drain on absorbent towels.
To assemble:
Plate 4-5 gulgule/pieces per plate. Top with the chutneys, cumin powder, a dash of lemon and grated radish. 
Top with coriander leaves and serve immediately.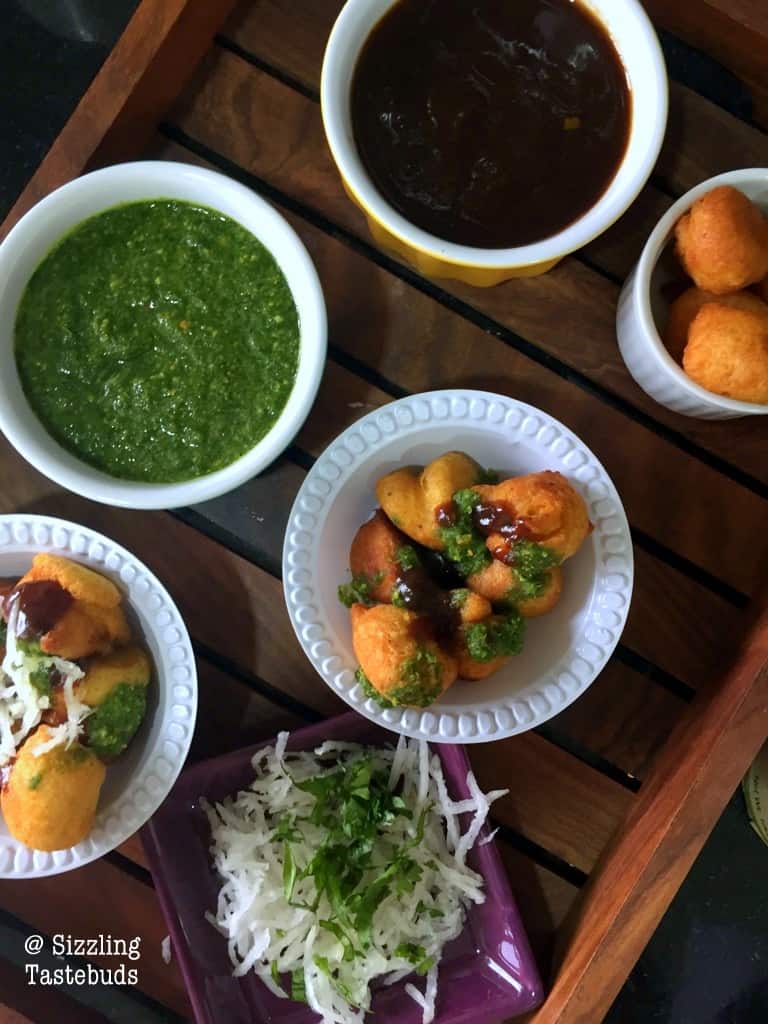 Pin
Check out theBlogging Marathon page for the other Blogging Marathoners doing BM# 80