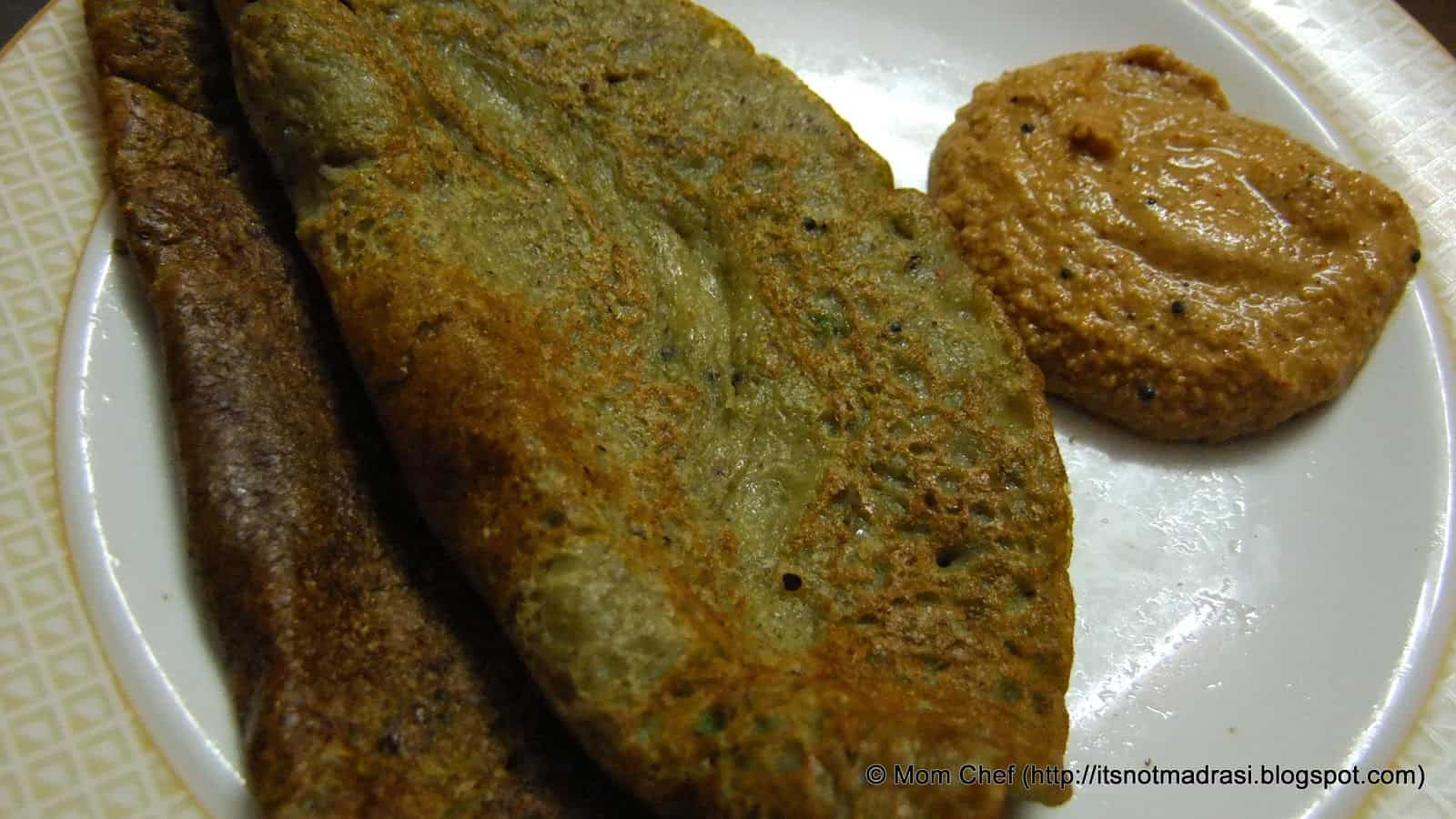 Pin

Necessity ,they say,is the mother of invention, ! It sure is so true for Blogging Marathon too ! There would be umpteen times I would have eaten Pesarattu (Green Gram Savoury Pancakes) at my friends' house, but never thought would make it at home.

Srivalli's Blogging Marathon brought on that challenge to make it at home and they all loved it with the spicy and flavourfulAllam Chutney (Ginger Chutney / Inji Thogayal). Made this for Sunday breakfast and it was a sellout. Pesarattu is a classic dish from Andhra cuisine and is very similar to theAdai (mixed lentils dosa)that is from the Tamilnadu stable.

I used very little chillies as I was making the same batter for the kid, but both mom and S loved this less spicy version. Sending it to Day 5 of Blogging Marathon and also toSusan's MLLA # 36 hosted byAqua  – served with love 

Preparation time : 8 hours (soaking time) + 15 mins grinding.

Cooking time : 2 mins per Dosa

Makes : 10 – 12

Ingredients:
Green Gram Whole (Moong Dal – with skin) – 2 cups
Red chillies – 2 nos
Green Chillies – 1 no
Hing / Asafoetida – 1/2 tsp
Salt – to taste
Tempering: Oil, Mustard seeds, Cumin seeds (1 tsp each)
Oil – to fry to dosas
Method:
1) Wash and soak the moong dal in adequate water for 10-12 hours (I did overnight)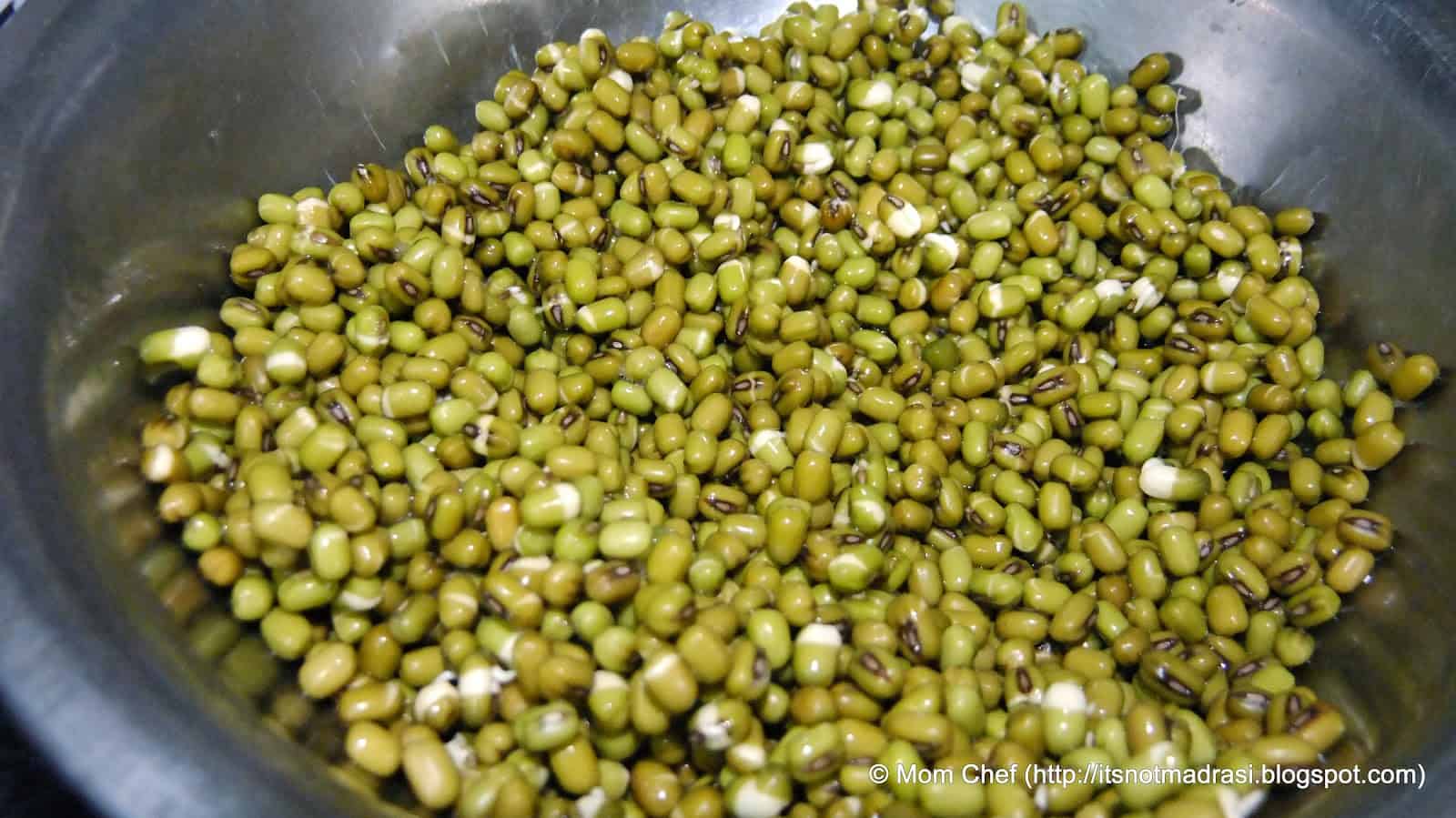 Pin

2) Grind along with chillies, salt and asafoetida.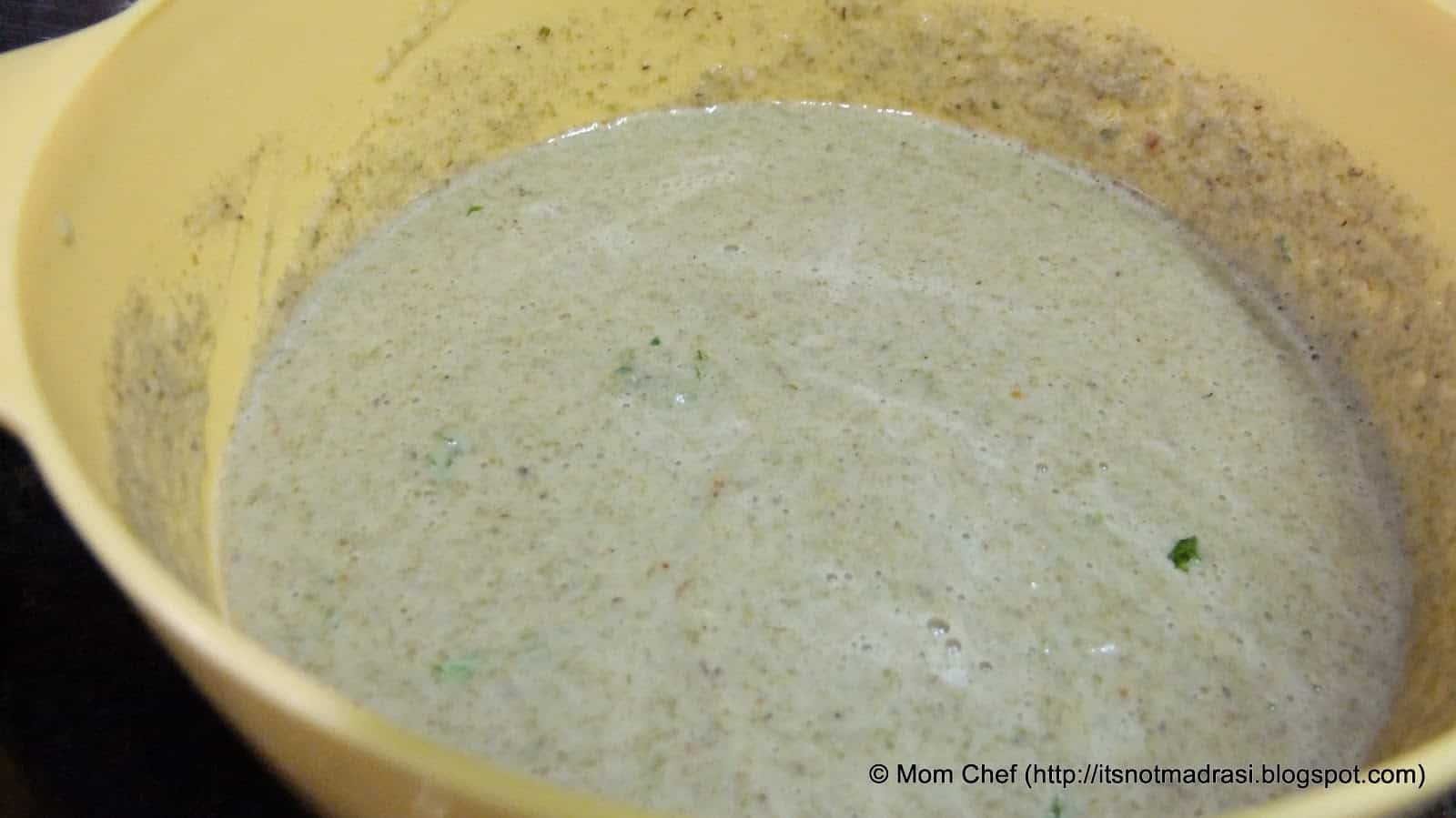 Pin
3) Prepare the tempering with oil, mustard seeds and cumin seeds. Pour on the prepared batter. Mix well.
4) Heat the tava / griddle and sprinkle a little water to see if the water fizzes out.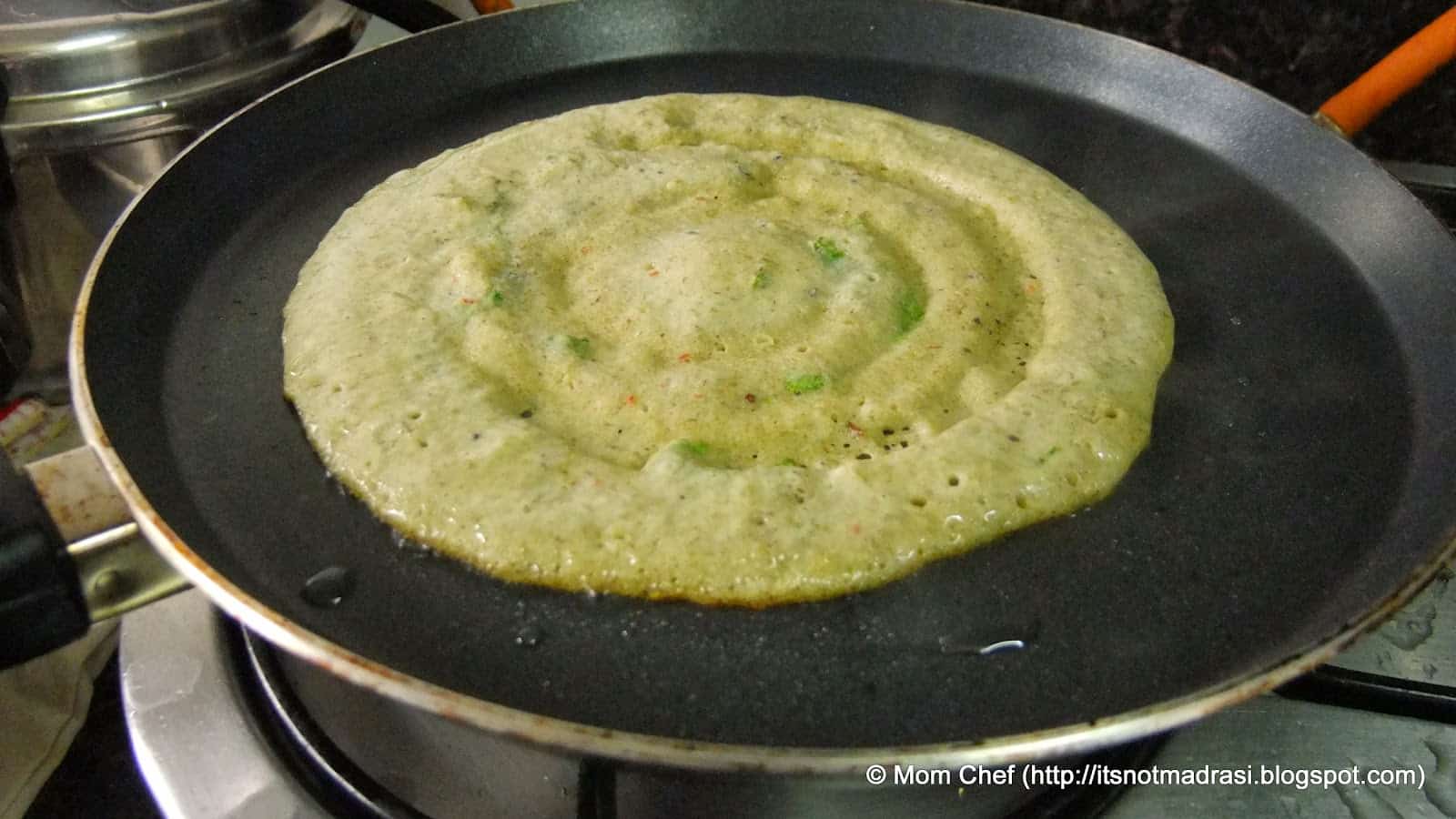 Pin
5) Pour a ladleful (1/2 cup) of batter and spread thin like a normal dosa. You may add chopped green chillies and a spoonful of chopped onions too on the batter now, but I didnt.
6) Add a tea spoon of oil around the circumference. Let it cook on one side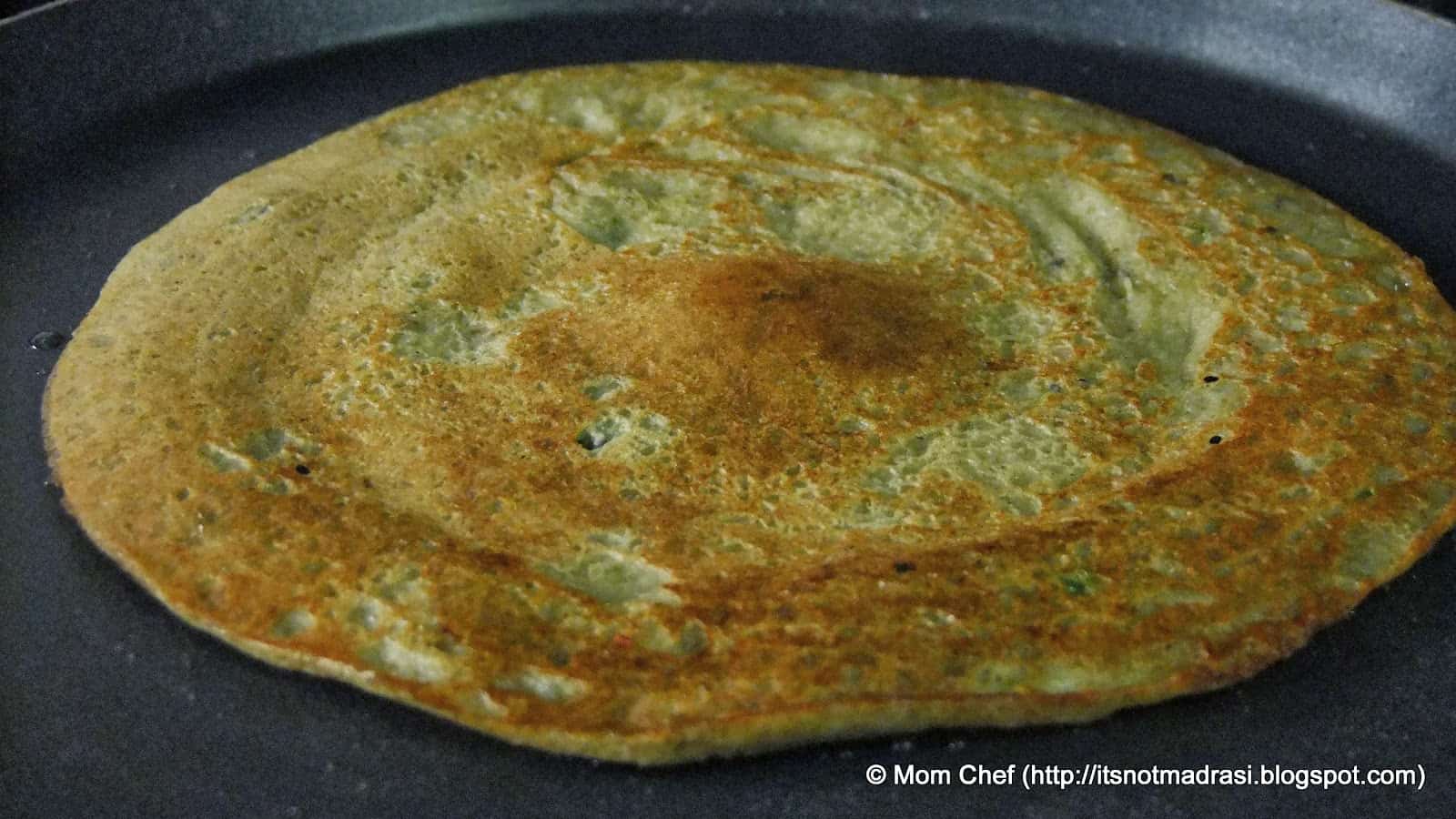 Pin
7) Once done, flip to the other side and let it cook fully. Add another 1/2 tsp of oil around the dosa if required.
8) Serve hot with Ginger Chutney / Inji thogayal / Allam chutney as desired.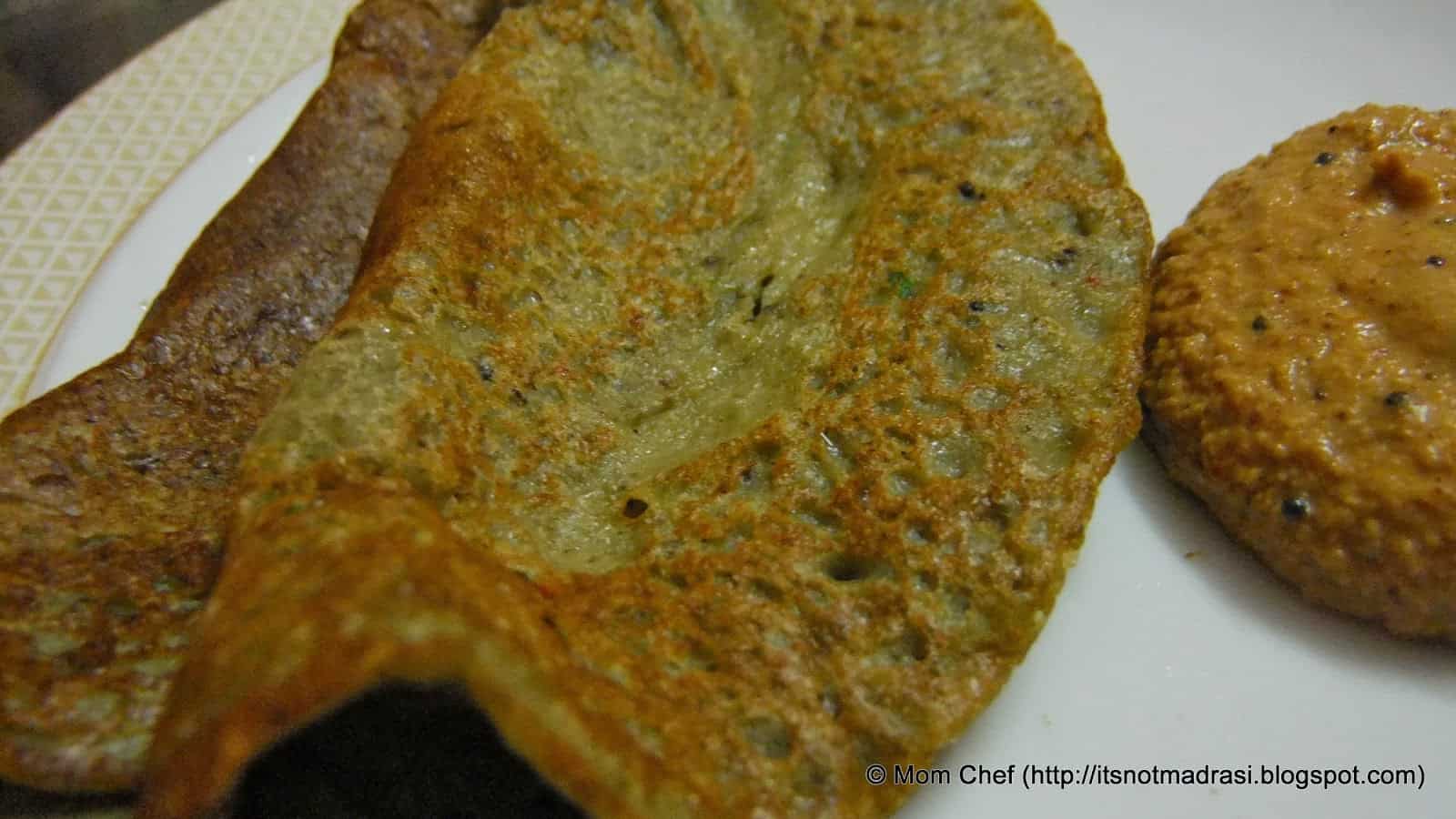 Pin
 Check out what my fellow Marathoners are upto