For this edition of #foodieMondaybloghop , the theme for Week179 was #foodmagbest. Seema who suggested the theme had two more exciting options which we voted on. I am hoping that the other two also will be actioned someday soon 🙂 
Every blogger (food or otherwise) has this secret ambition of making it to the cover of a magazine. Keeping this in mind, my recipe is quick, and I let the photos shine through.
Pin



Oats Masala Chaas can be made more quickly than this recipe can be typed 🙂 No prep time, this is a great summer drink (actually anytime drink). I make this beverage usually when I need to pause from all the carbs that we usually consume during a week. My elder one loves this chilled, but has no clue it contains Oats (Ssshhh, certain secrets are best not revealed :p)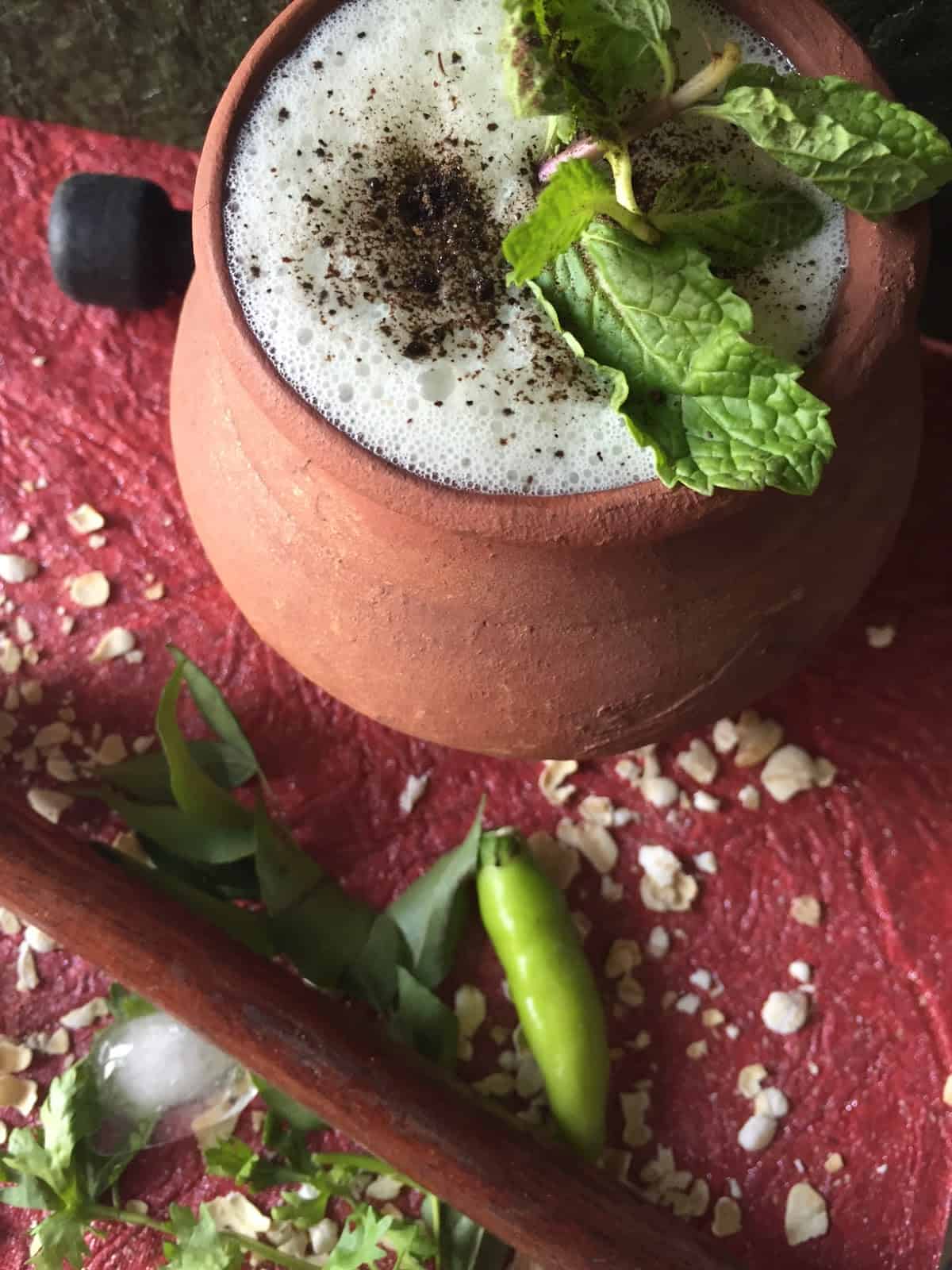 Pin
Rock and roll, let's make this quick beverage that I bet would replace the Coke and aerated drinks at your next party and wow them with a super healthy drink !
PS: Vegans can make this with rice curd or even cashew yoghurt.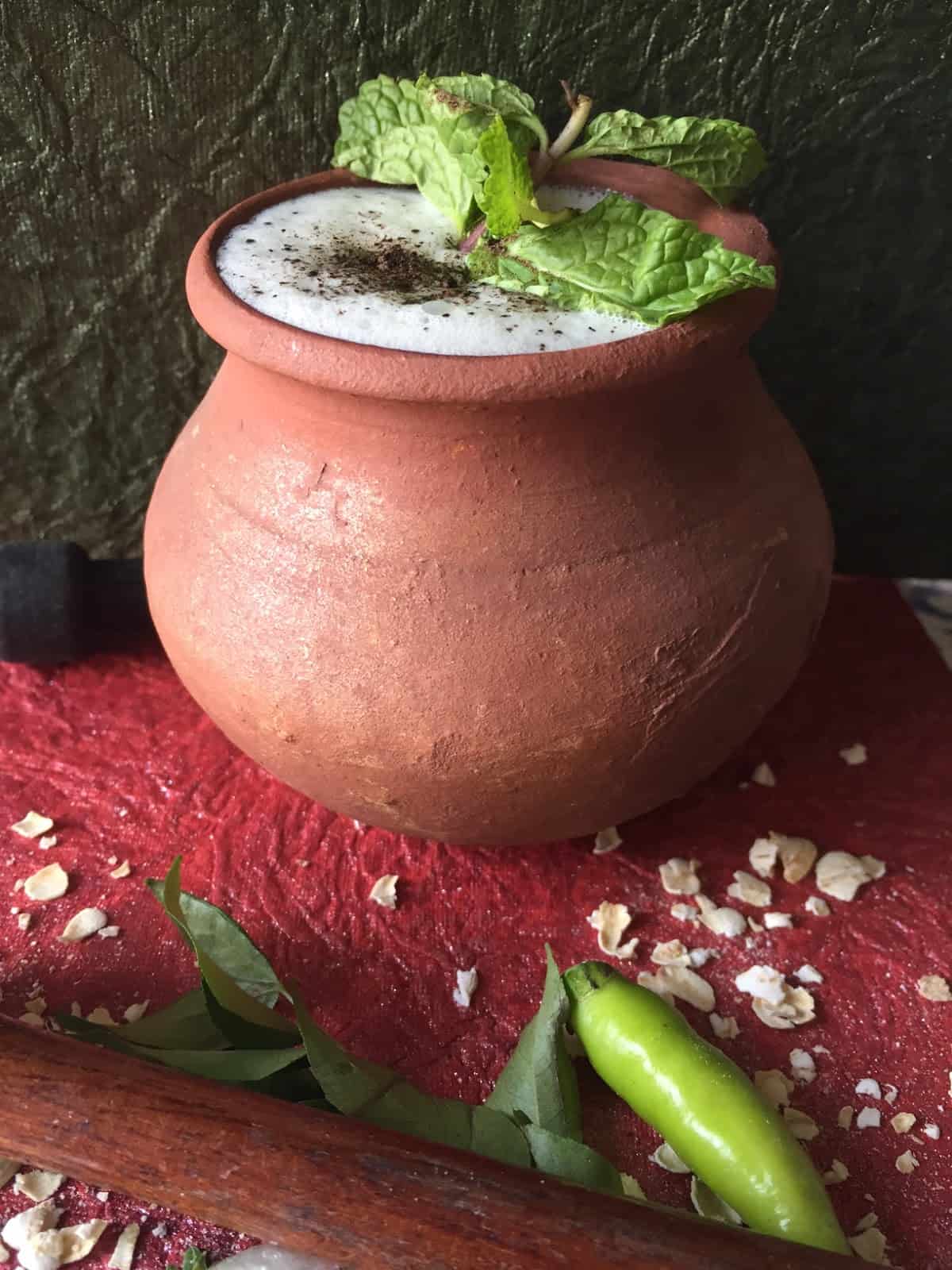 Pin
You would need (to serve 3 adults):
Oats – 4 tsp (Lightly Roasted and powdered fine)
Thick yoghurt / Dahi / Curds – 1 cup
Chilled water – 2 cups
Ice – as required
Chaat Masala – to taste
Fresh Curry leaves and fresh coriander – handful each
Roasted Jeera / Cumin powder – 1/2 tsp
Crushed mint leaves – to taste (I used homemade dried mint powder)
Green chillies – 1/2 tsp (opt. but recommended)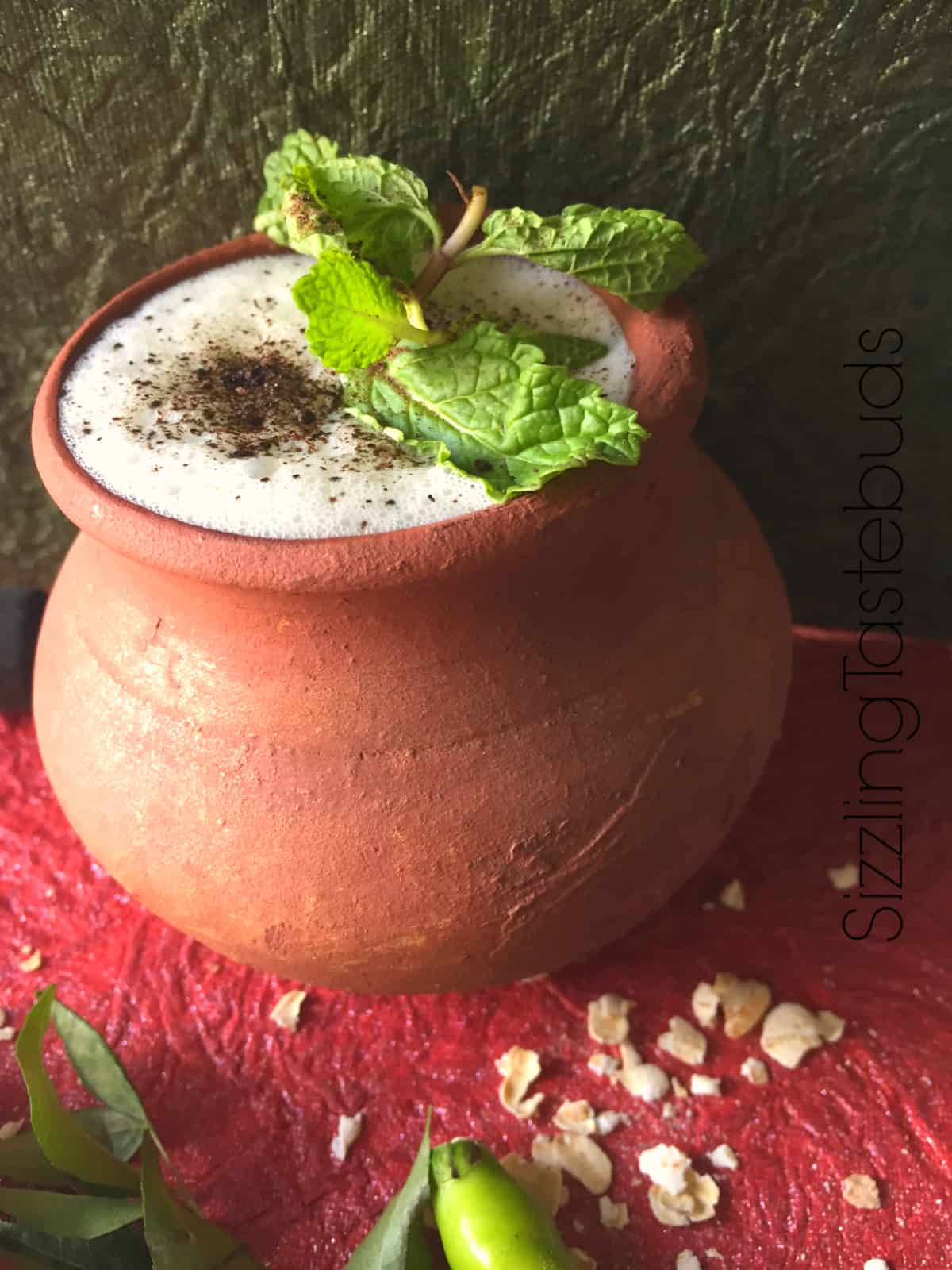 Pin
Make it quick:
Blend all ingredients till frothy and smooth. Top with ice, more mint and /or chaat masala and serve immediately. You may also make it ahead for a party / potluck and refrigerate it. Serve when needed. 
PIN FOR LATER

Pin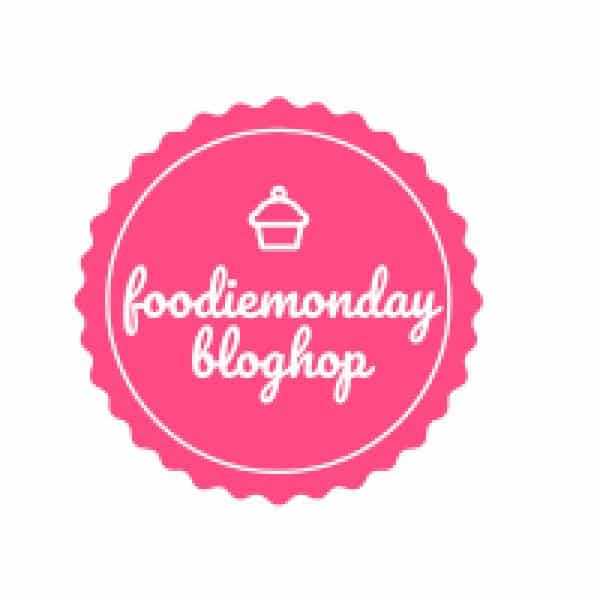 Pin