Just as Punjab is the land of 5 rivers, Haryana is derived from "Hari"
and "Ayana" meaning Abode of God. And Haryanvi cuisine, atleast from the local
heartland depicts just that : rustic, pure and divine. Abundant use of dairy
and dairy products is seen. Paneer is an essential part of their cuisine, just
like Punjab, and my friend from that state tells me that pure food (veg or non
veg) is simple and earthy like Kadhi Pakora, Bathua Raita, Singri ki Sabji, Lassi etc.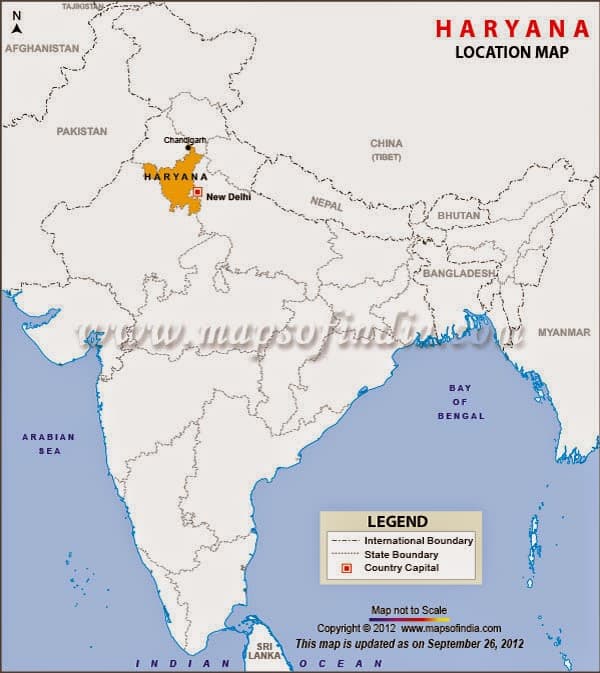 Pin

Lassi is an integral part of Haryanvi cuisine – Almost every meal
ends with a large glass of Lassi (or thick yoghurt whipped and flavoured with
either salt or sugar). Lassi Patiala is today's BM post, and is an unusual
combo of yoghurt and saffron and milk. Elaichi powder is also added to this.

I made a small batch at home today, and was immensely enjoyed after
dinner. Linking this to PJ who is hosting my event "My
Health, My Way" – Theme :Calcium
Rich recipes

———————————————————-

BM : 39 ~ Indian State : Haryana

Recipe : Lassi Patiala

Dish type : Beverage

———————————————————-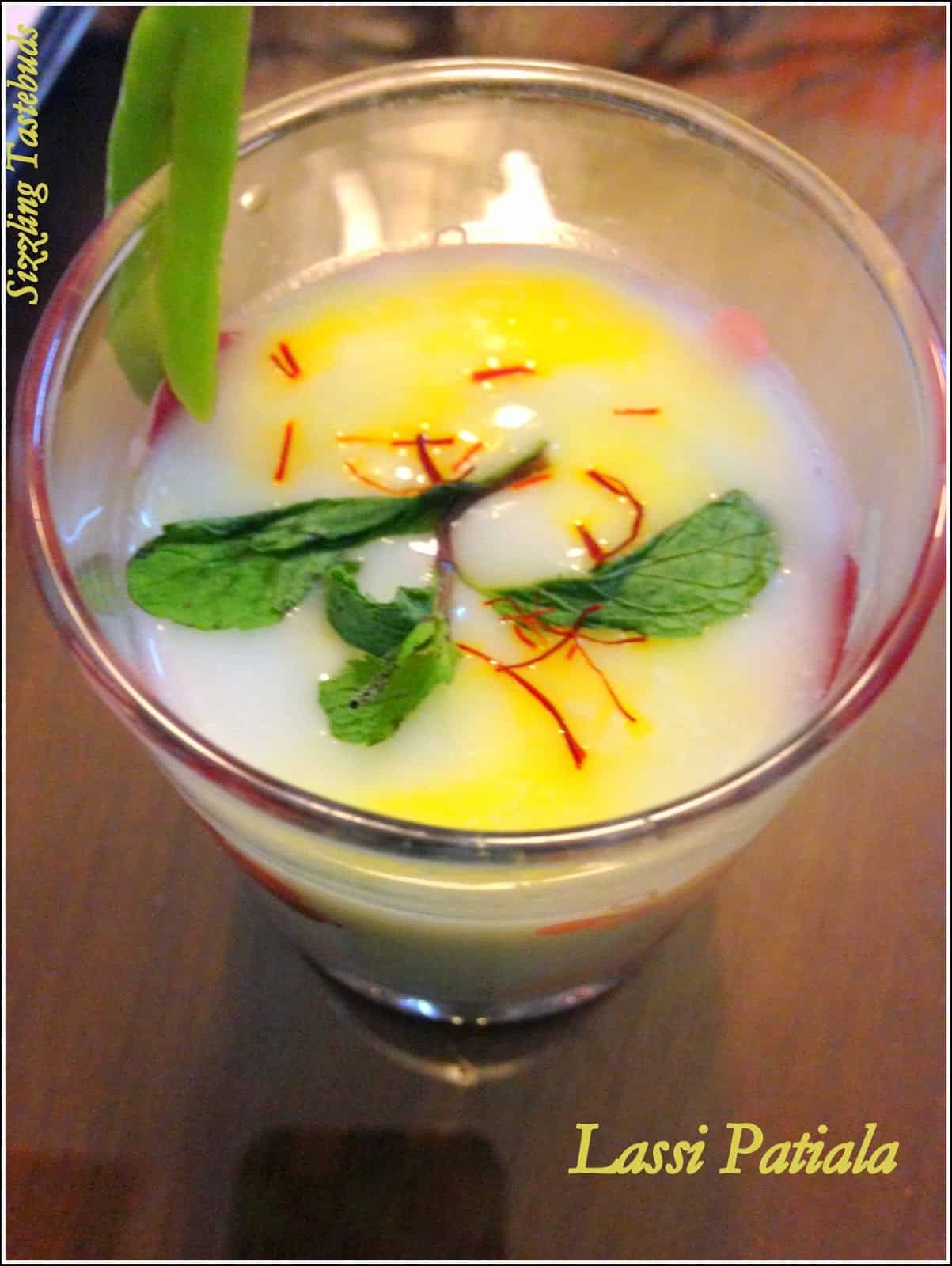 PinPin

Prep Time :15-20 mins, Cooking time
: NIl ; Serves : 2

Ingredients:
Thick yoghurt – 1 cup
Boiled milk (hot) – 2 TBSP
Saffron strands – few
Honey – 1 tsp
Salt – a pinch
Elaichi / cardamom powder – a pinch
Sugar – 1 tsp (I didn't add)
Mint – to garnish
Method:
Beat
yoghurt free of lumps. Add all the ingredients except saffron and mint to a blender and whisk to a frothy mixture.
Garnish
with mint, saffron strands and serve chilled.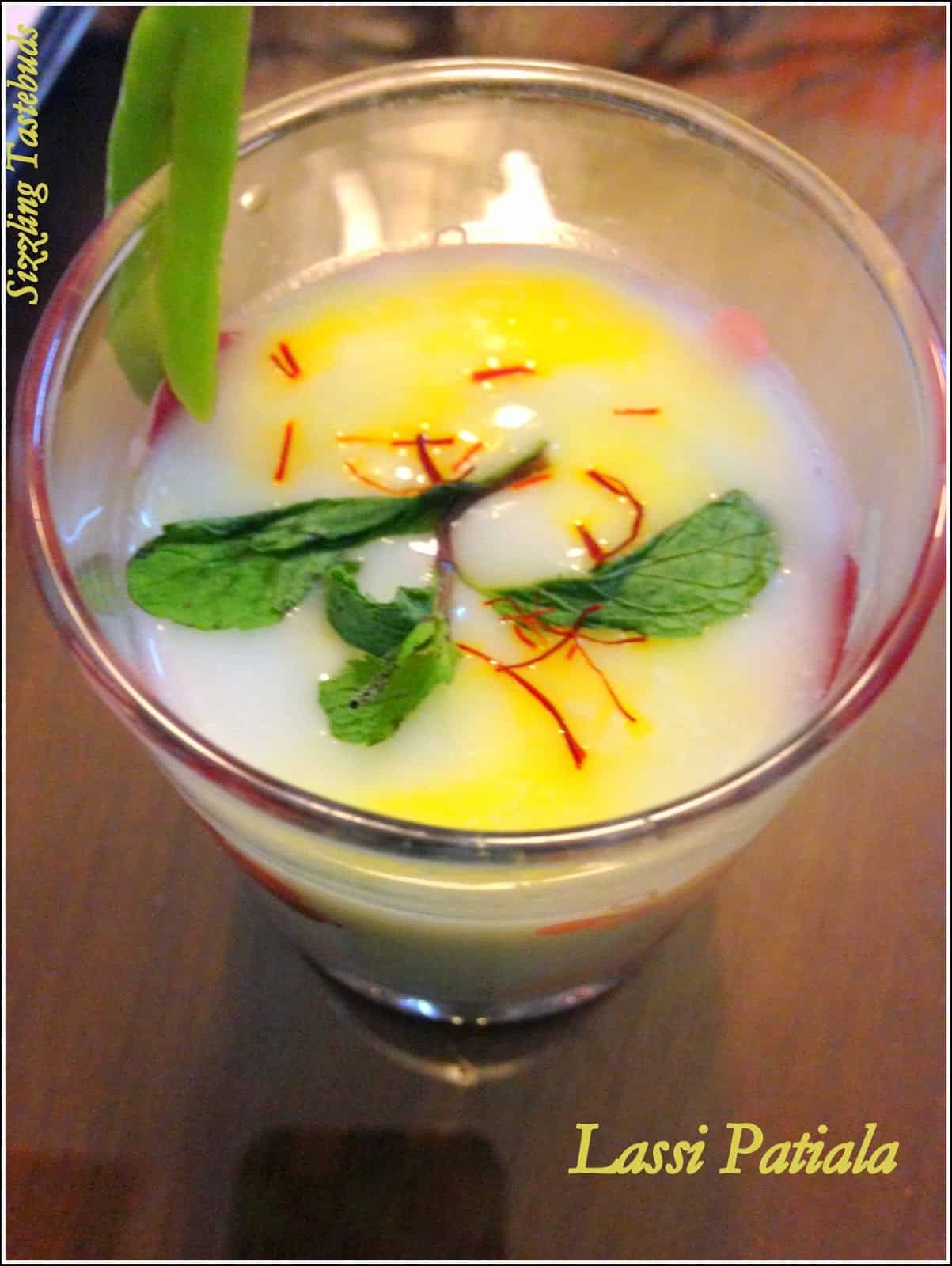 PinPin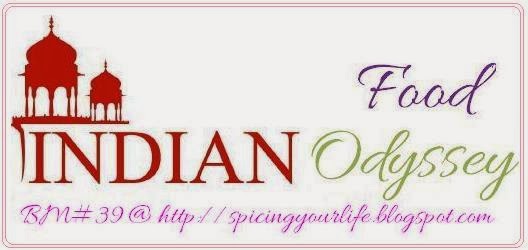 Pin
Check out the Blogging Marathon page for the other Blogging Marathoners doing BM# 39