This week, at Blogging Marathon,
we begin with Kids Delight – Cooking with Fruits theme, hosted by Harini.
Fruits at my place are generally consumed whole, and touchwood the entire family loves to grab a fruit or two everyday. Except making aam ras (mango fruit
pulp) , I generally serve all fruits whole – in a salad or cut into cubes. And
with a husband who dishes out sugarfree mocktails / smoothies, we occasionally indulge
in these sugar free treats.
Pin

Today is a super delicious sugarfree cooler
with cucumber, muskmelon , chikoo (sapodilla fruit) and pomegranate pearls. This is more a blending –
pureeing – serving kind of stuff than an actual recipe, and you can pretty much
have any more or less ingredients going in to soothe ur palate. With the rest
of the world (except may be india and some other countries) experiencing
Summer, this could be the perfect thirst quencher ! Sugarfree too 🙂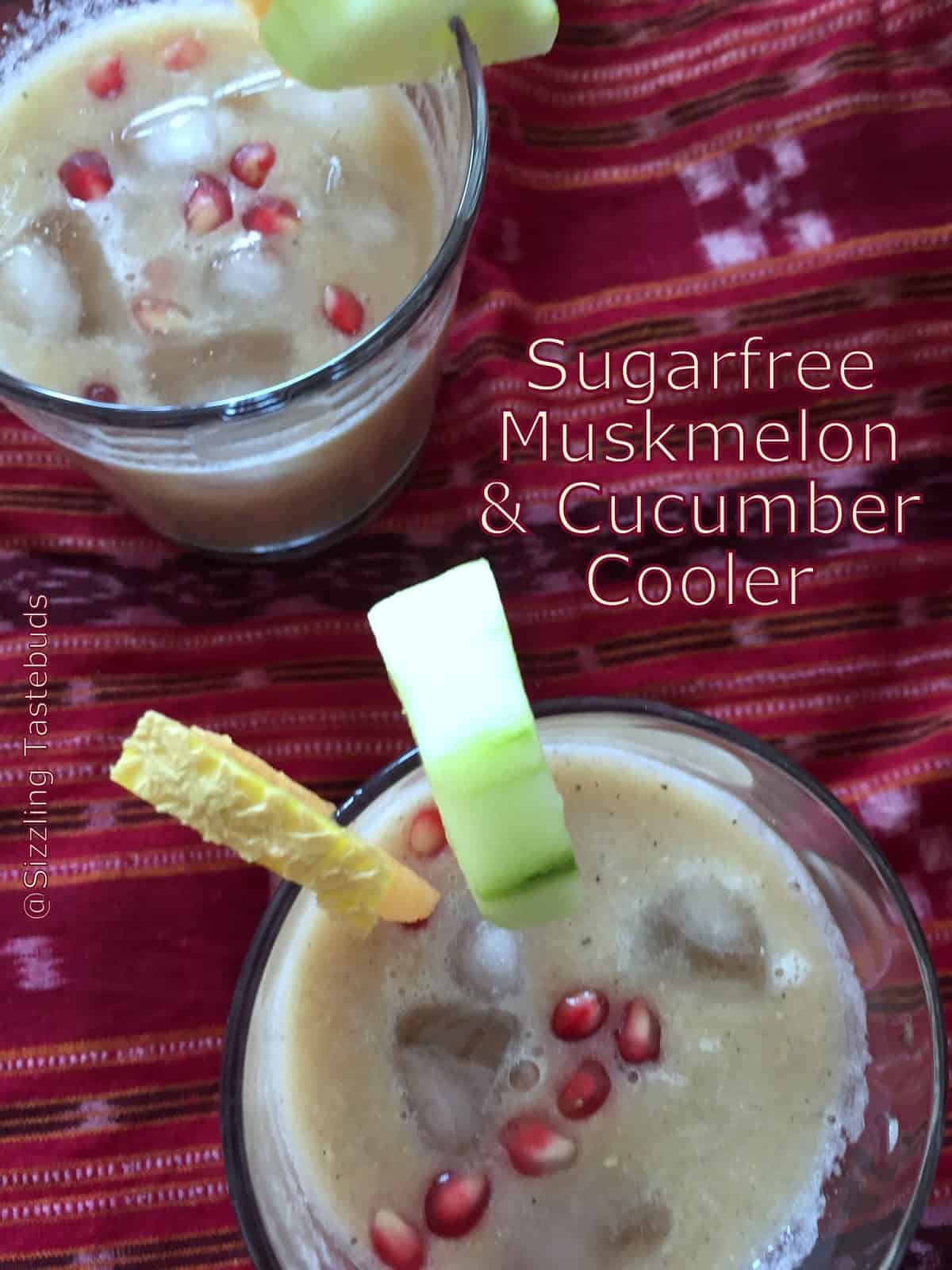 Pin



Prep time : 10 mins, zero cook,
serves : 2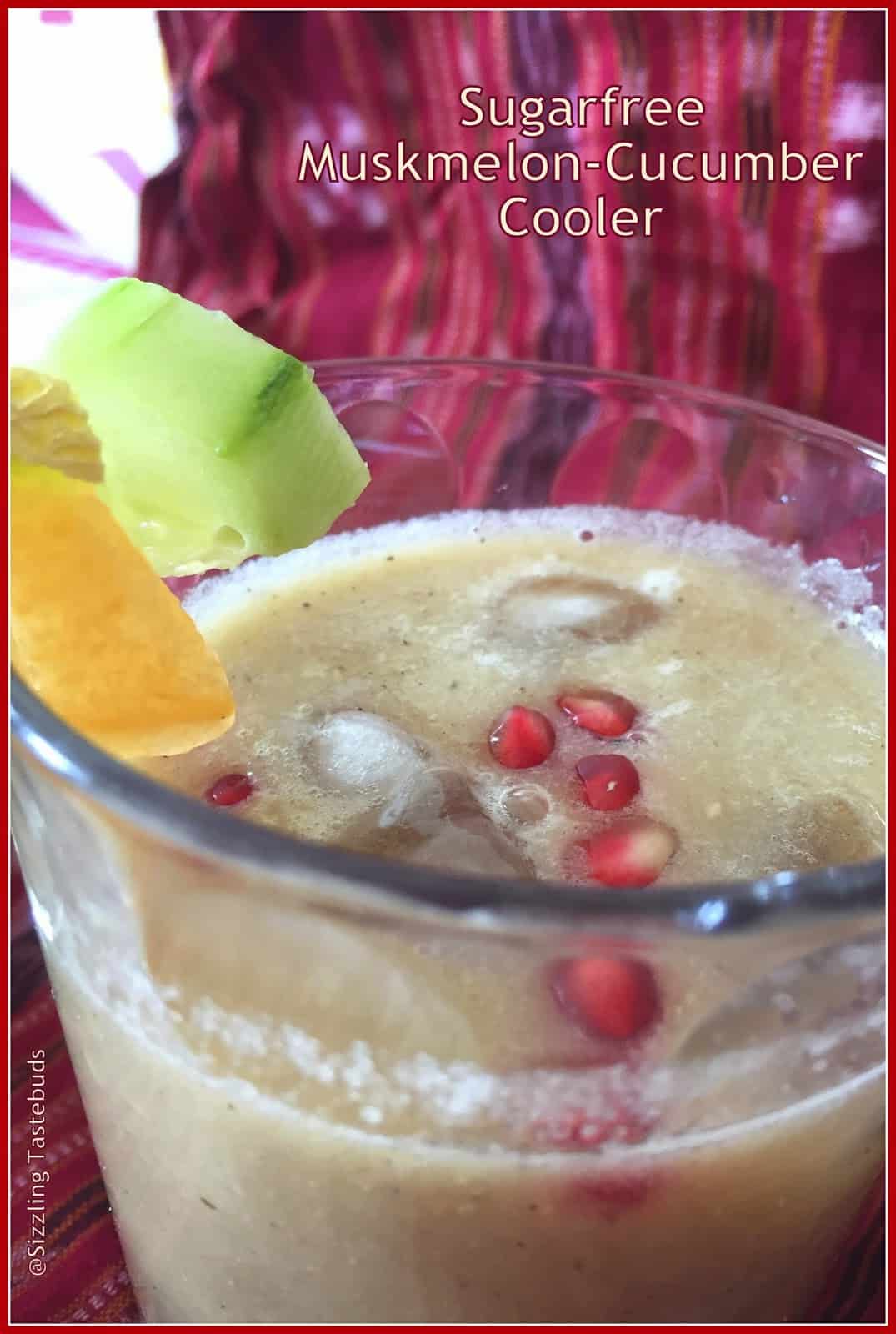 Pin
You would need:
Pomogranate pearls – 1 cup (reserve a few for topping)
British Cucumber – peeled and
cubed – ½ cup
Muskmelon – ripe (peeled and
cubed)
Sapota (or sapodilla fruit) – 1 medium – peeled and cubed
Ice cubes, crushed – ½ cup
Chat Masala – ½ tsp
Black pepper powder – 1/4 tsp
Honey – 1 TBSP (we didn't use)
Mint leaves – 3 or 4 (optional)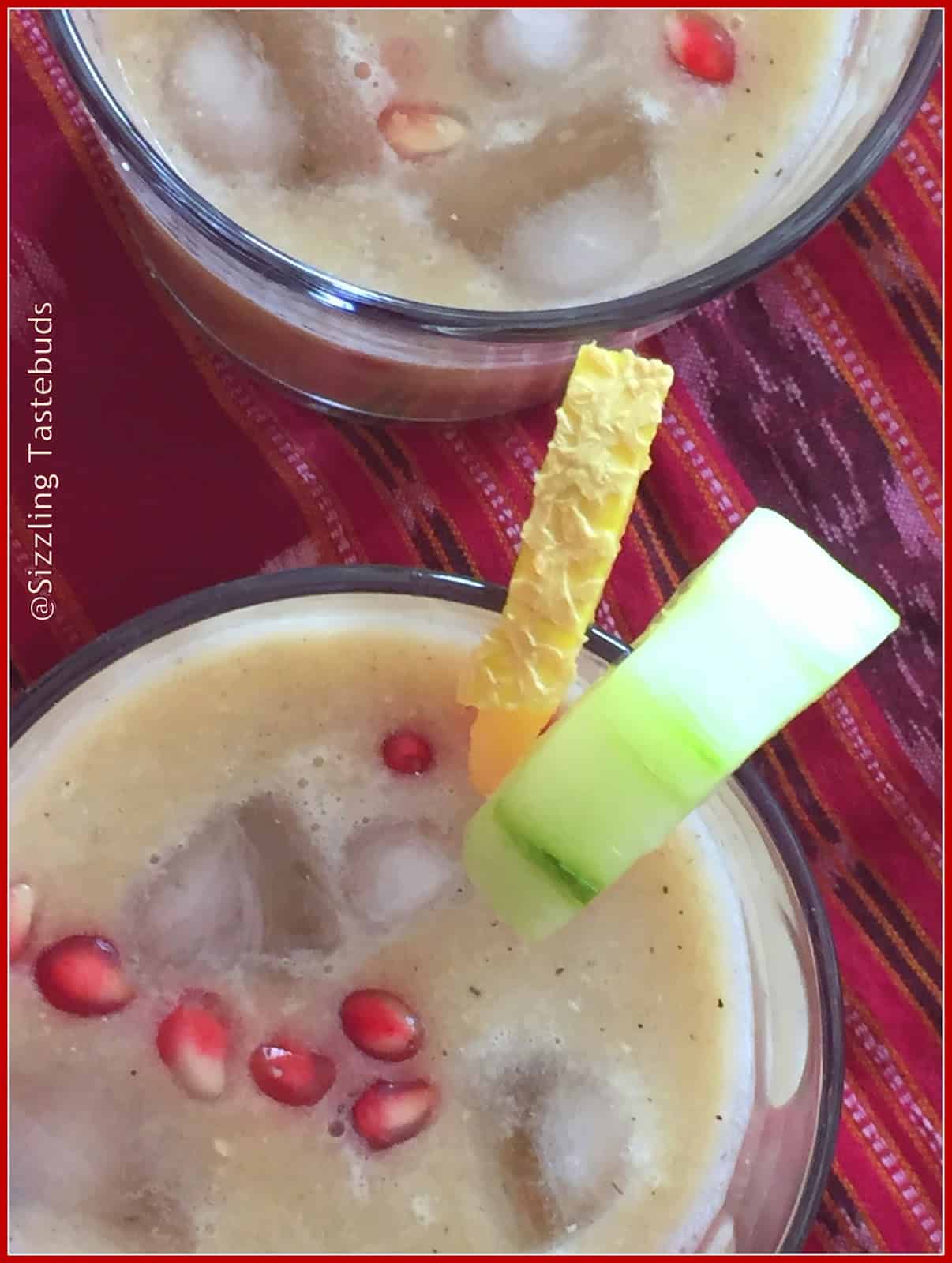 Pin
Method:
Blend all ingredients, filter if
required (we had it with the fibre on) , top with ice cubes and some more chat
masala and slurp it up :-))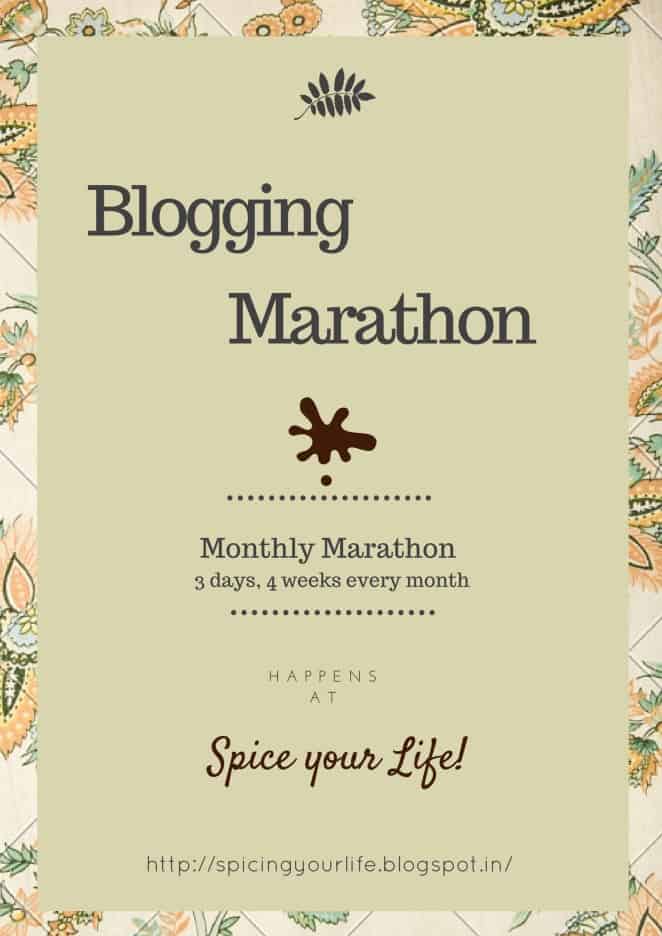 Pin
Check out the Blogging Marathon page for the other Blogging Marathoners doing BM#54