After all the deep frying which was necessary for som street foods, I felt that moderation and getting back to healthy food was the key. As far as possible , I have avoided refined products on this blog and oats happen to top the list of healthy foods that we would want to consume almost everyday . As a recommended soluble dietary fibre especially for diabetics, it's versatile, but somehow I can't bring myself to eating sweet oats (in either porridge or overnight soaked form).


Although I do sneak it into upma or dosa or Adai or cutlets , I felt this grain offered so much more . I had bookmarked Harini's Oats chaat the day she posted it and this was one of the first few dishes I clicked for this street marathon. I had made it earlier, but couldn't click as the light was very low. So made it again especially for this BM. Both me and mom had this for 2 servings each, and we BOTH loved it. Thank you Harini, for such a guilt free, yet healthy chaat


Other recipes with Oats which you might like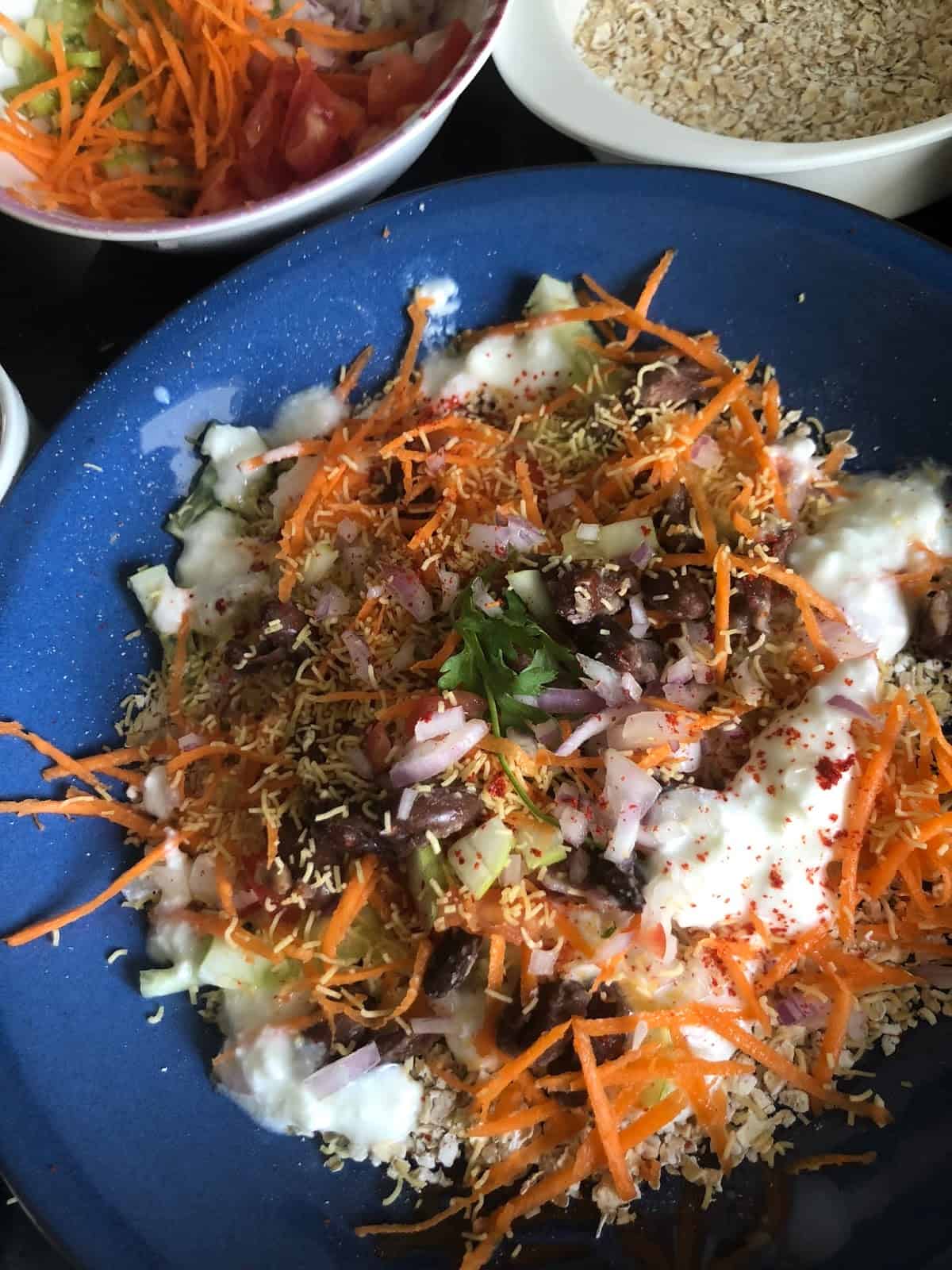 Pin


As with most chaats, this is entirely customisable. I wanted to add a protein to this chaat (as I had this as a snack by itself) so added cooked and crumbled rajma (kidney beans)
One can make this completely vegan by skipping the yoghurt or adding nut-yoghurt.
I had access to gluten free oats so used it, else any variety of quick cooking oats will do.


Prep time -10 Mins; no cook
Serves – 2


Ingredients:
Oats – 1/4 cup
Cooked chickpeas or rajma or any other protein – 1/8 cup (optional but recommended)
Whisked yoghurt – 4 tbsp
Boiled potato – 1 medium (I added sautéed sweet potato)


Toppings (customise to your taste and preference)
Chopped onion, grated carrots, finely diced cucumbers, Deseeded and diced tomatoes, pomegranate pearls, sev or boondi
Chaat masala
Red chilli powder
Black salt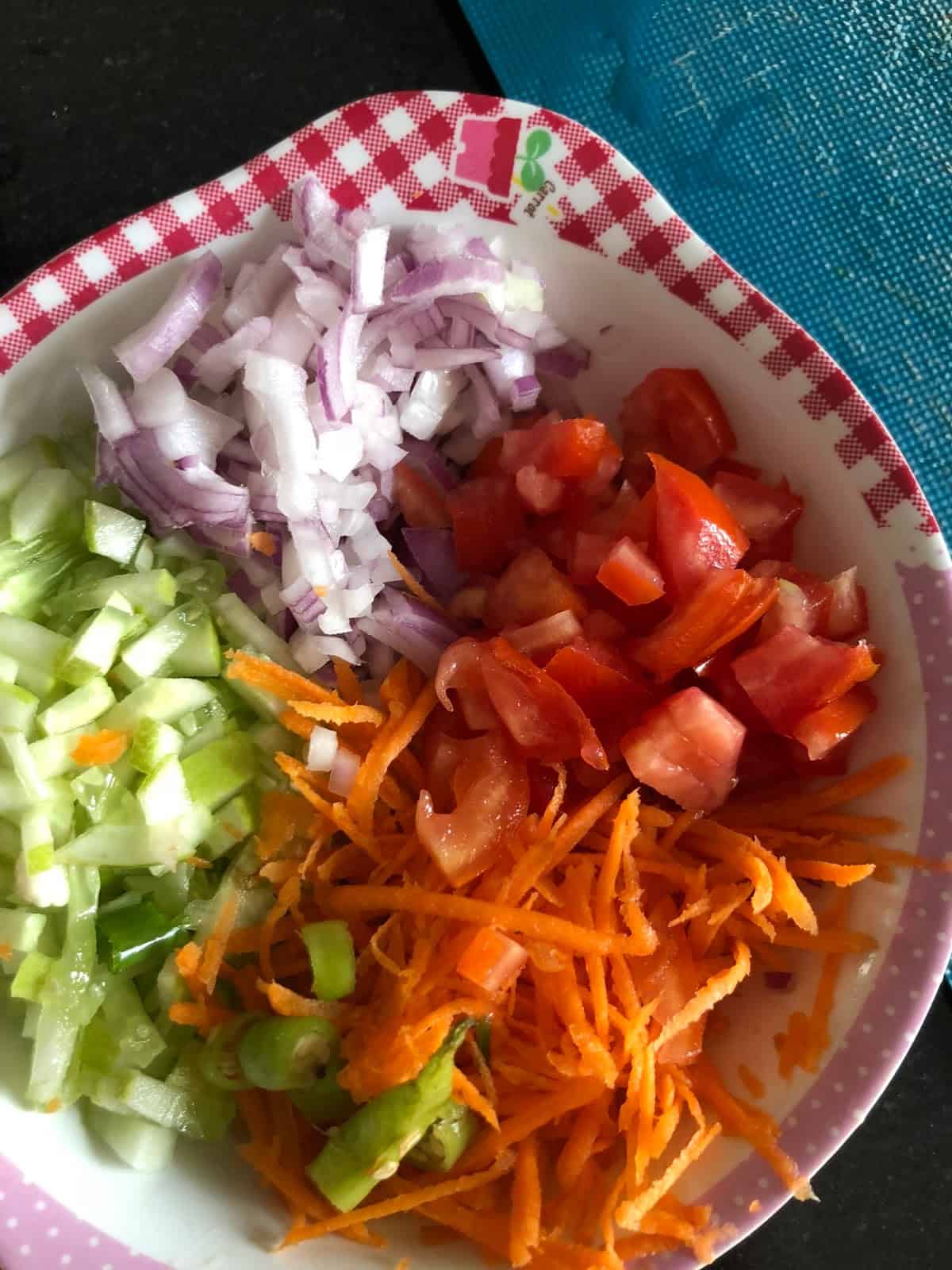 Pin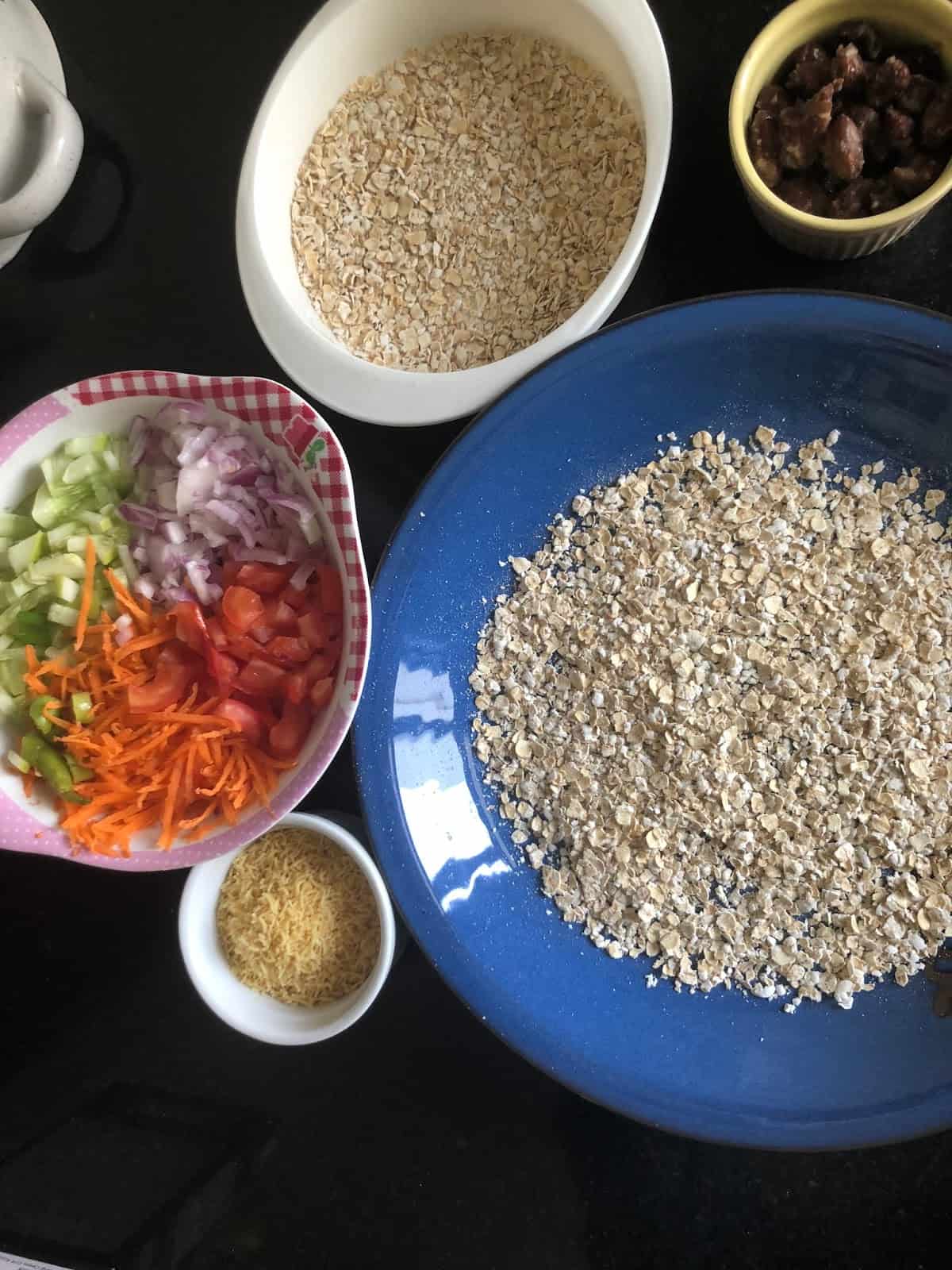 Pin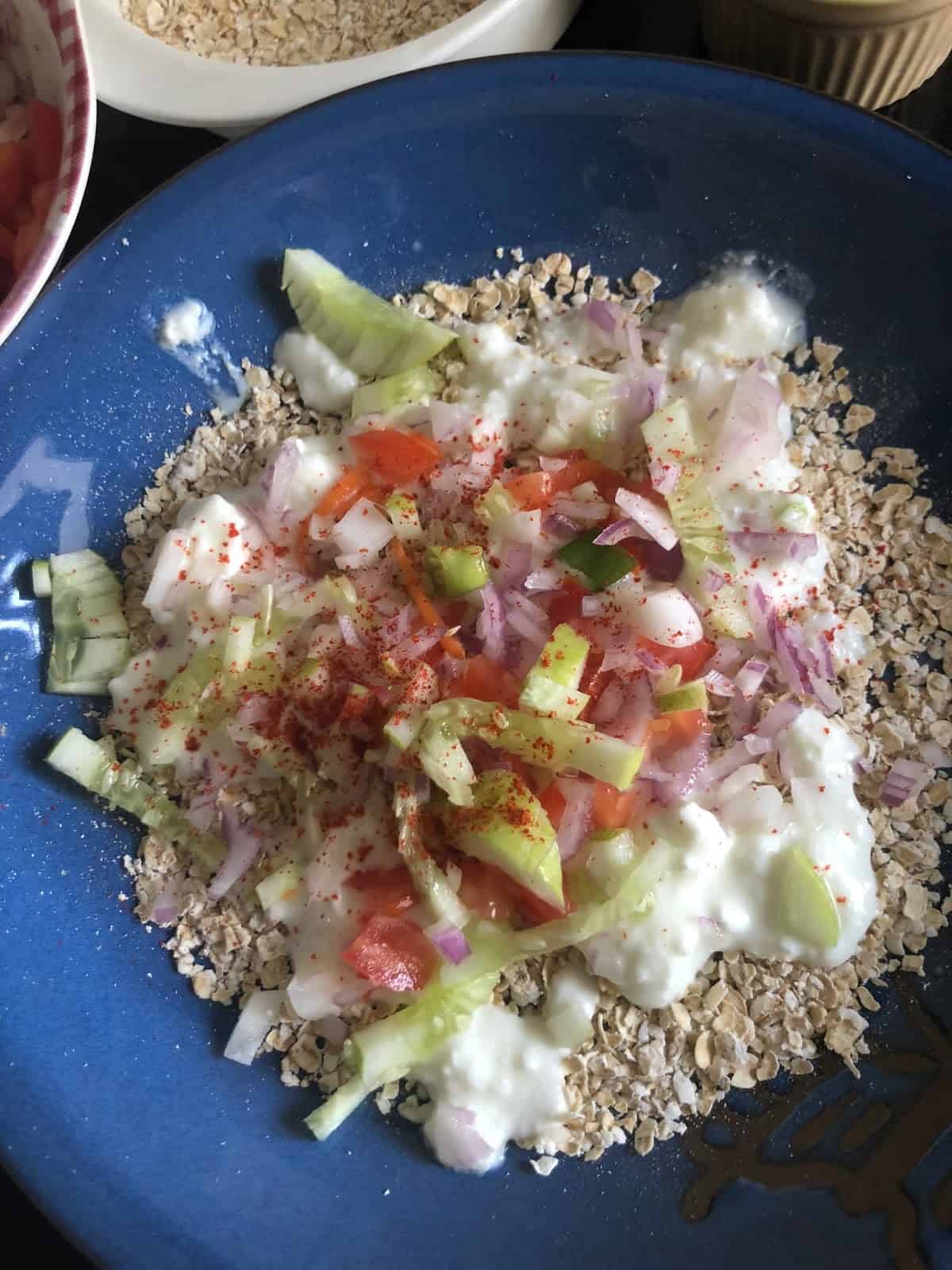 Pin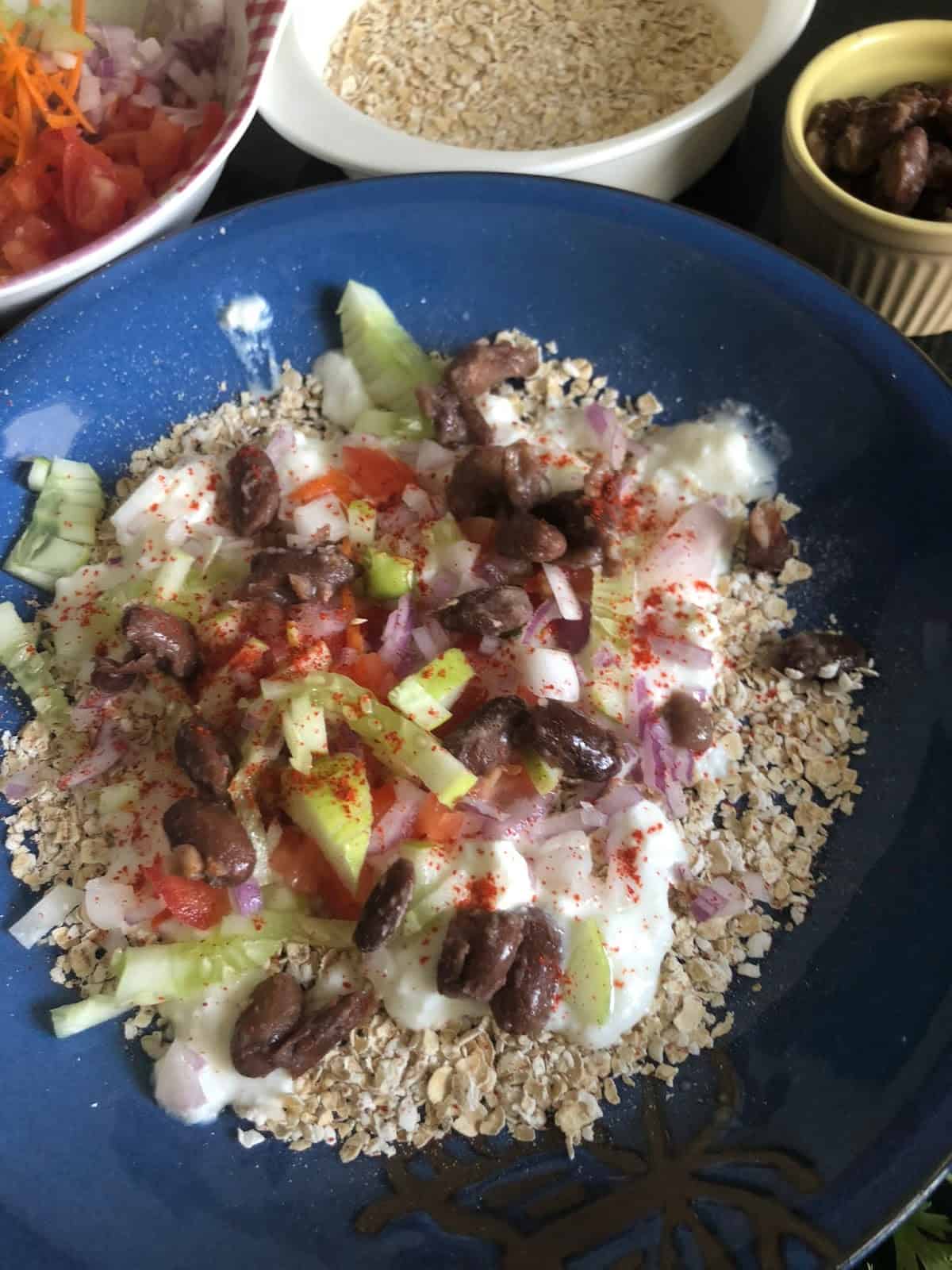 Pin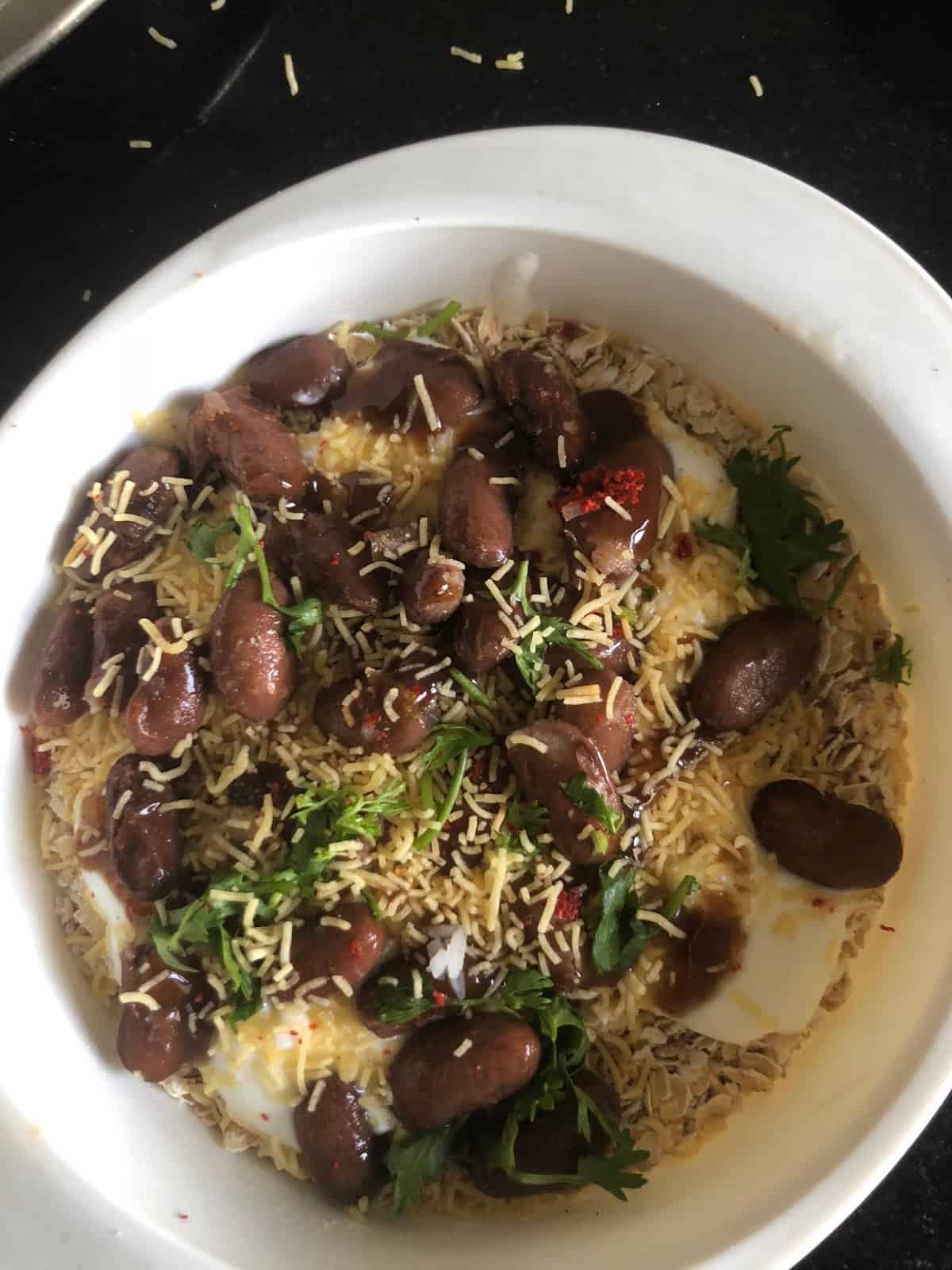 Pin


Method
Dry roast oats till warm. Transfer to a serving plate. Add the potato, crumbled rajma or garbanzo, grated carrots, cucumber, tomatoes and mix well
Top with rest of the toppings , customised according to your preference and serve immediately.
Pin
Check out the Blogging Marathon page for the other Blogging Marathoners doing BM# 87