One of the few things most of us crave is an after lunch / dinner sweet. While chocolate is poison for some, Ladoos have been a perennial favourite in my family. Even as a child, I used to wait for Gokulashtami (Krishna Janmashtami) when mom and grandmom used to slave over the stove for hours to dish out several mouth watering Ladoos like Rava urundai, Porulungai Urundai, Besan Ladoo.
Of course, while I progressed on my culinary skills, making ladoo wasnt my cup of tea. Till I gathered some courage to roll up the Ragi-Besan Ladoo or the Til ka Ladoo. Even the Choco Coconut Ladoo was a sellout success. Today's sweet – Moong Dal Ladoo – was inspired by a television show on cookery (Whew ! All those years of munching down ladoos made by mom/grandmom didnt inspire me enough – a television show had to!!).. And am glad to another Ladoo added to the repertoire.. Lets quickly get to the recipe.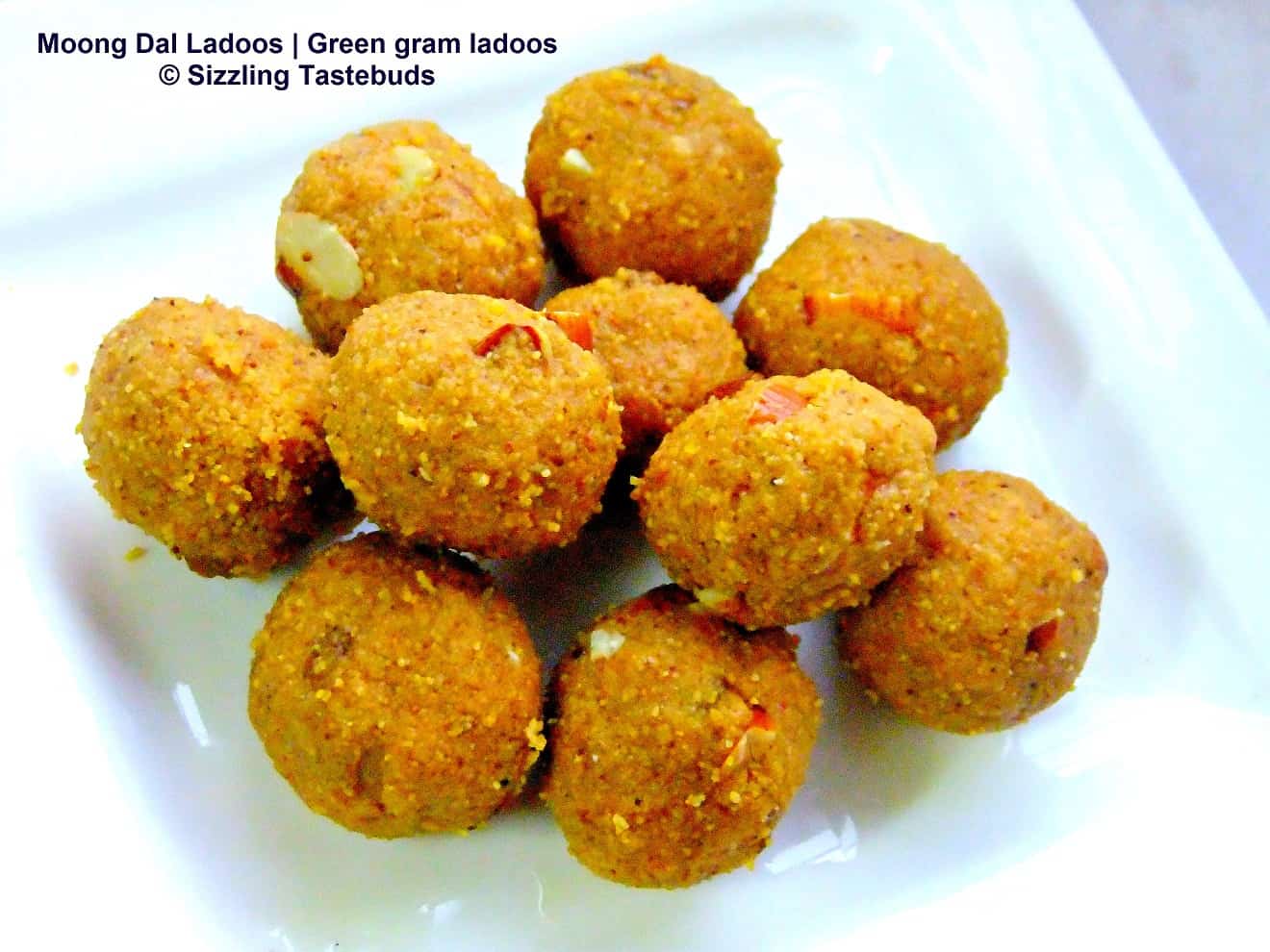 Pin

This goes to : Blogging Marathon,

MLLA # 43, hosted by Chez Cayenne, event bySusan, Gayathri's Walk through Memory Lane & also Cooking Challenge – Tamilnaduby Vidhya

Prep time : 10 mins. Time taken to make the roundels (Ladoos) : Approx 15 – 20 mins (depends on one's skill level)

Makes : 1 dozen Ladoos, and keeps well for 4 – 5 days without refrigeration (if they last that long!)

Ingredients:
Split Green gram / Moong Dal – 1 cup
Jaggery – 3/4 cup (suit to taste.Recommended – 1 cup, but we liked it slightly less sweeter)
Salt – a pinch
Saffron – few strands (optional)
Elaichi / cardamom – 2 nos
Melted Ghee – 1/2 cup (dont cringe this quantity)
Cashews / Raisins – 3 to 4 TBSP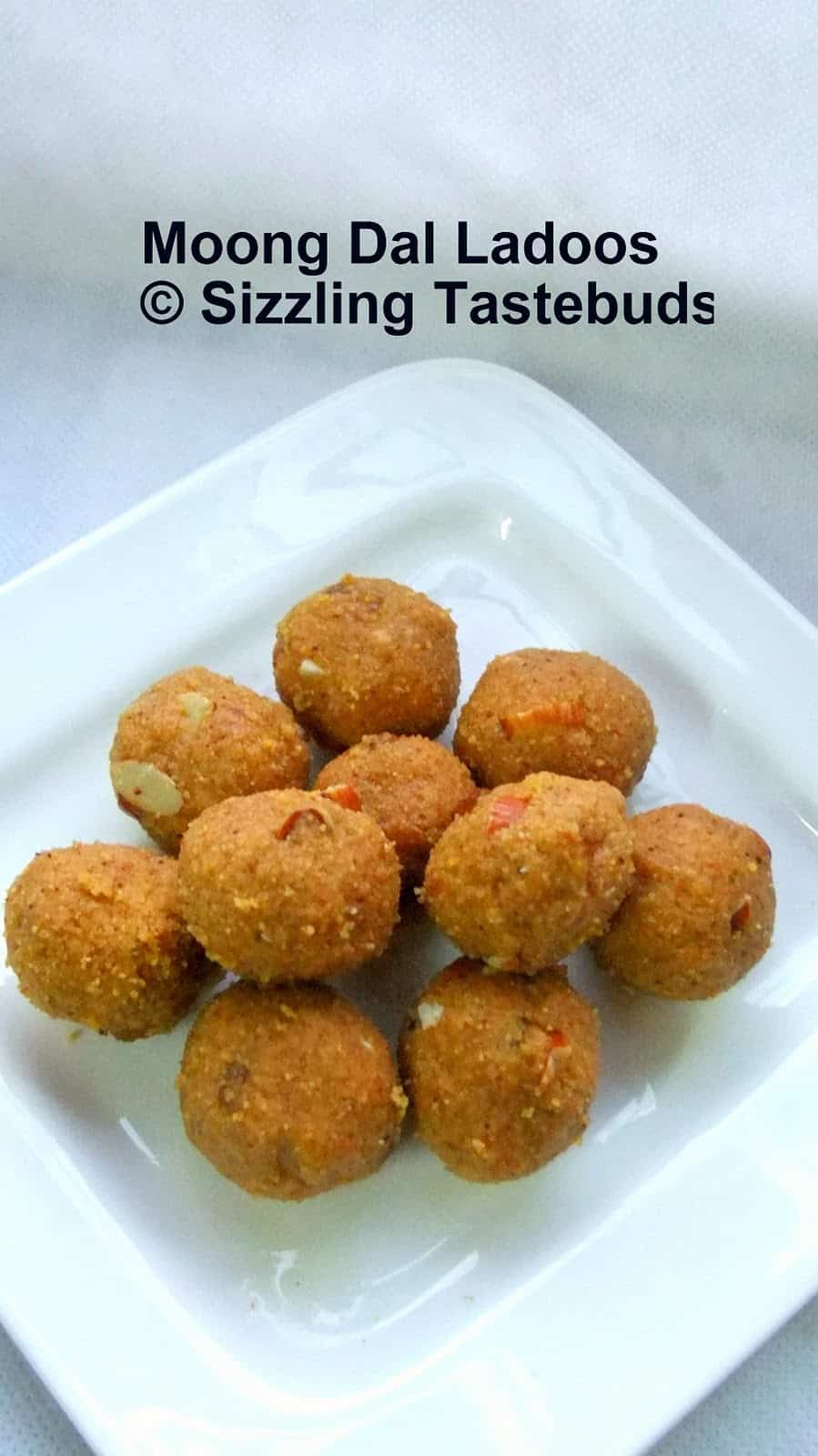 Pin
Method:
1) In a deep bottomed pan, heat 1 TBSP of ghee and on a very low flame, fry the moong dal till it turns slightly golden brown.
2) Cool completely. Grind. Sieve. Take the remanants on the sieve and grind them. Repeat till you get a very smooth powder (I did it only twice, and felt that I should have had a smoother flour if I had ground it once more) – See Notes below for more information
3) Transfer to a plate.
4) Now in the same spice grinder, powder jaggery & cardamom to a very fine texture.
5) Add the moong flour & salt to the spice jar and grind it once more so its mixed well with the jaggery (Tip : Do this in batches so the mixer doesn't give way & the jaggery doesnt become gooey)
6) Transfer to a plate. Cool for about 1 -2 mins.
7) Meanwhile, fry raisins and cashews in 1/2 tsp of ghee and add to the mixture above.
8) While the mixture is still warm, add half the ghee & saffron and rub it in.
9) Try making a small roundel and plate on a plate. if it stays, then the ghee is enough, else add the rest of the ghee little by little (each time checking if the roundel / ladoo will hold)
10) Make equal portions of the flour now, and start making the ladoos immediately.
11) Serve as a tea time snack, or like in my family, as a post-lunch / dinner treat 🙂
Notes:
1) Cool the fried dal before grinding.
2) Do not skip the step of grind – sieve – regrind. The flour has to be super smooth for extra taste
3) Ghee quantity is indicative. You may not need it all, but dont over use as well, as the ladoos turn rancid otherwise.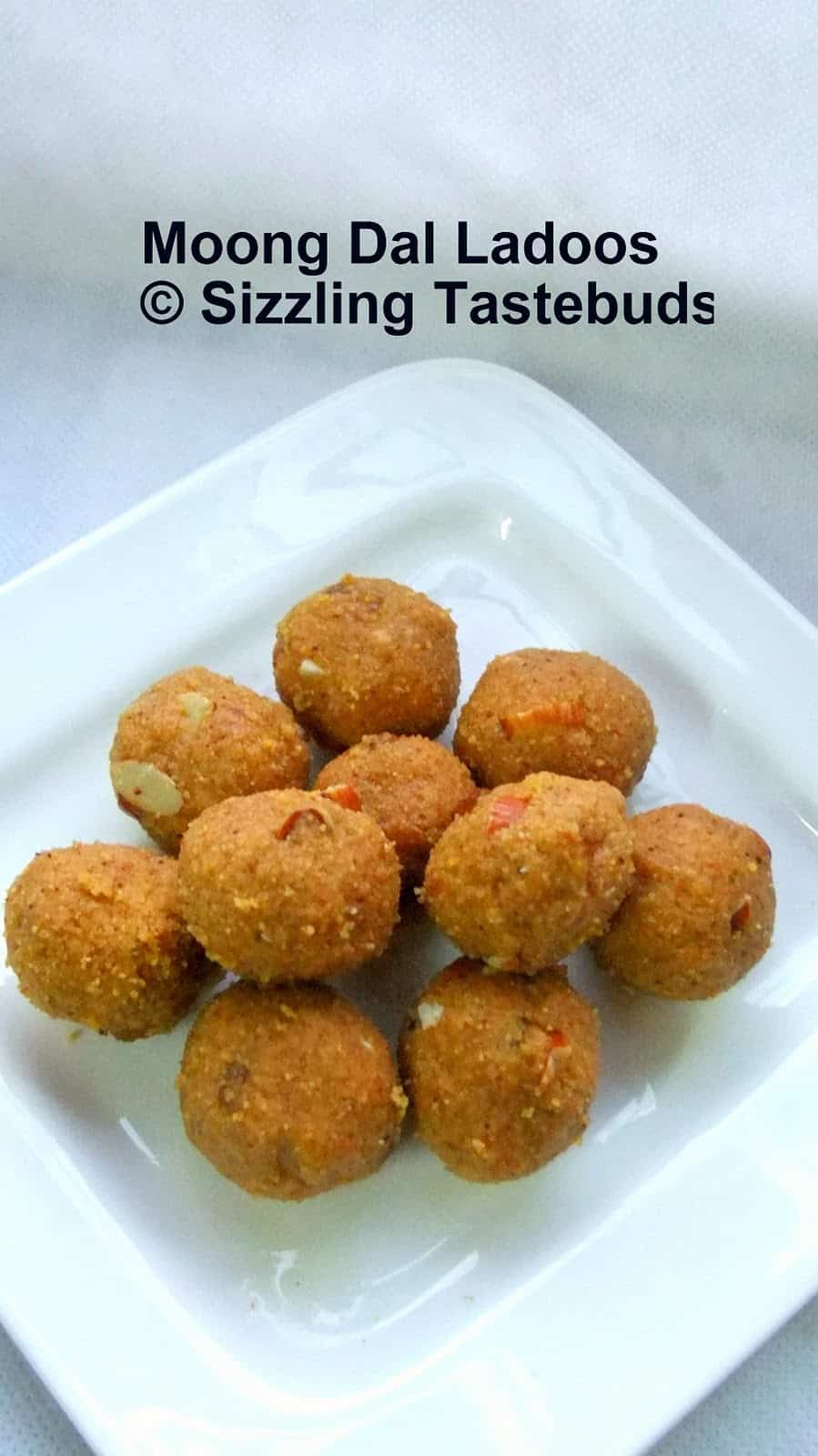 Pin