Rasayana (ರಸಾಯನ)is a quick to make, and yummy dish for Ram navami. This is served
along with Panakam (Lemonade) and Kosambari (cucumber-lentil salad). This dish
also finds its way to Festive Spreads as seen in the Ugadi Spread of
Obbattu. 
As part of the South Indian meal, a fruit (mostly plantains) is
part of the Traditional sit down meal. Fruits are basic in nature, and help in
lining the stomach against the carbs, fats, and oils that are part of the
traditional meal. I make this often, and not just for festivals – its a quick
to make, oil free, zero cook dish and healthy and filling for kids as a evening
after-school snack. Although sugar can be added, the calcium from the jaggery
is preferred with the freshly grated coconut to make a yummy snack.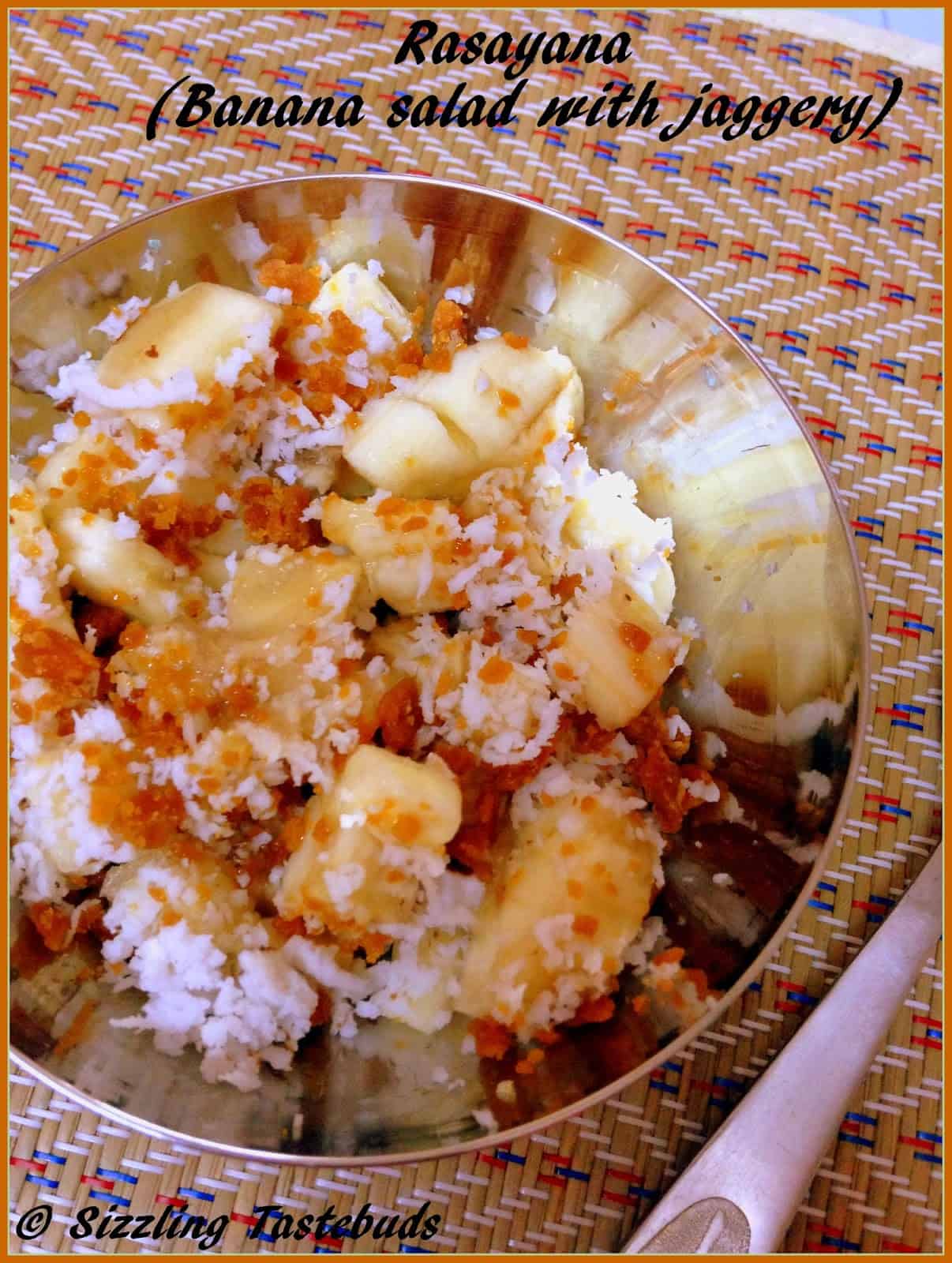 Pin

A simple sweet dish to celebrate as my lil one (2nd daughter)
celebrates her 1st birthday later this week, and a thanksgiving to God for
bestowing upon me that (second) little bundle of joy – she completes my family with her
giggles and slightly toothy grin and mischief 🙂 And this was for naivedyam (offering to God) that I made
today, and was very glad she could eat this too – albeit a very little quantity. As this post gets published, I would be super busy preparing for her bday bash planned by the elder sister.. And S and me are amused thinking which of the girls would actually end up cutting the bday cake later this evening :-)) 

Just ripe plaintains pref not elaichi – but the yellow / spotted ones work
well, for this dish. Ensure this is served immediately for it turns black very fast. A variation
of this dish would be to add milk, honey and curds and make Panchamritam ( an exotic offering), also an
offering to God, especially Ganpati. 

Lets move to the recipe, now. Although not much of a recipe, I
still feel that these traditional treats deserve to be recorded for
posterity… Sending this to letter R of BM # 32

Prep time : 10 mins , Zero cook , Serves : 2

Quick Banana Salad with Jaggery and coconut 

Ingredients:

Ripe Banana – 3 medium

Grated coconut – 2 TBSP (Fresh or Frozen)

Jaggery – 3 TBSP

Powdered Elaichi / Cardamom – a pinch

Method:

Peel and cut banana into thickish roundels. Mix the rest of the
ingredients, toss once and serve immediately.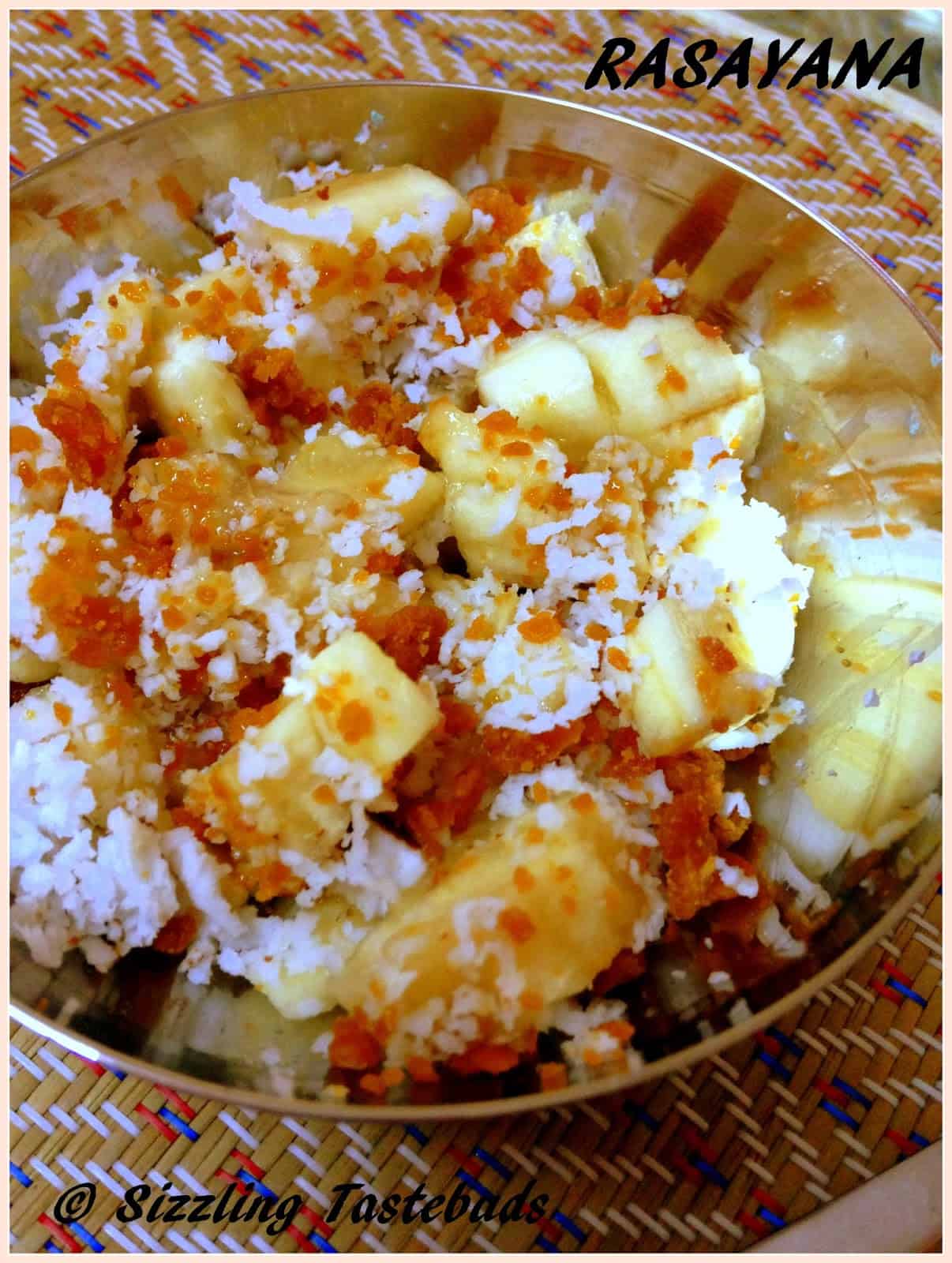 Pin