Peanuts, aka the poor man's
cashewnuts, are anyone's favourite (barring those with nut allergies). We use
this generally to season with tempering for any flavoured rice or in chutneys
or in chikkis (brittle) as a base. Sometimes I used to dry roast a couple of
handfuls for the kids and they used to snack it with jaggery.
Till I saw so many,many versions
of these Masala Peanuts – deep fried to roasted to microwaved avatars, till I
HAD to make them. These masala peanuts, wrapped in newspaper cones bring back
childhood memories of munching them on way to school picnics or on long Sunday
evening walks with dad.
I chose one recipe but somehow the
instructions didn't work for me and instead chose this recipe and it worked
like magic with the peanuts disappearing before I could click them properly…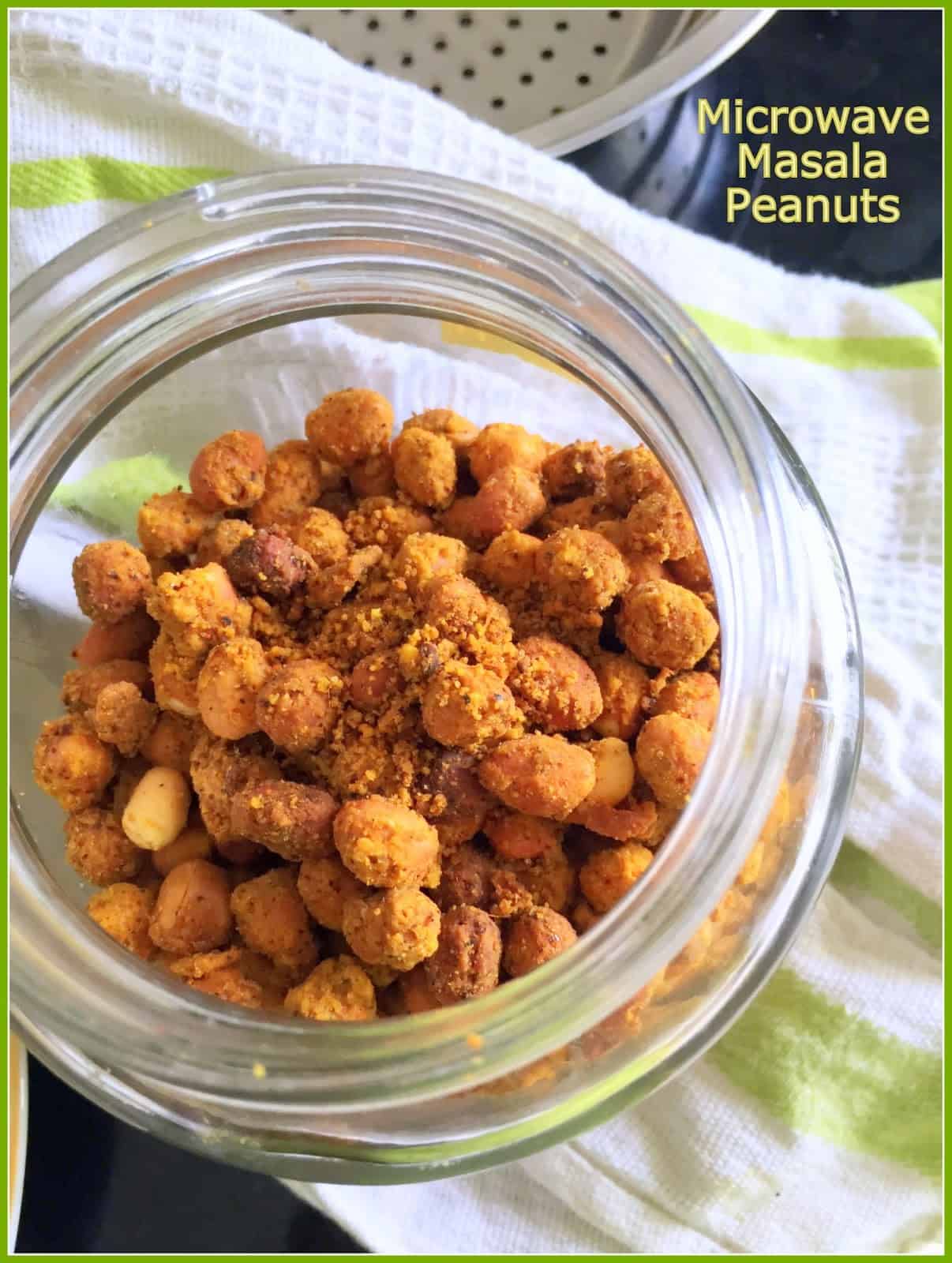 Pin

Second in the series after Coriander
Butter Lemony Corn for BM # 54 are these Masala Peanuts. Needless to say, these and
some books and a cup of tea are perfect for Monsoon evenings. While I am
sending these to my event – Monsoon Mojo and giveaway – do link up similar
monsoon treats here.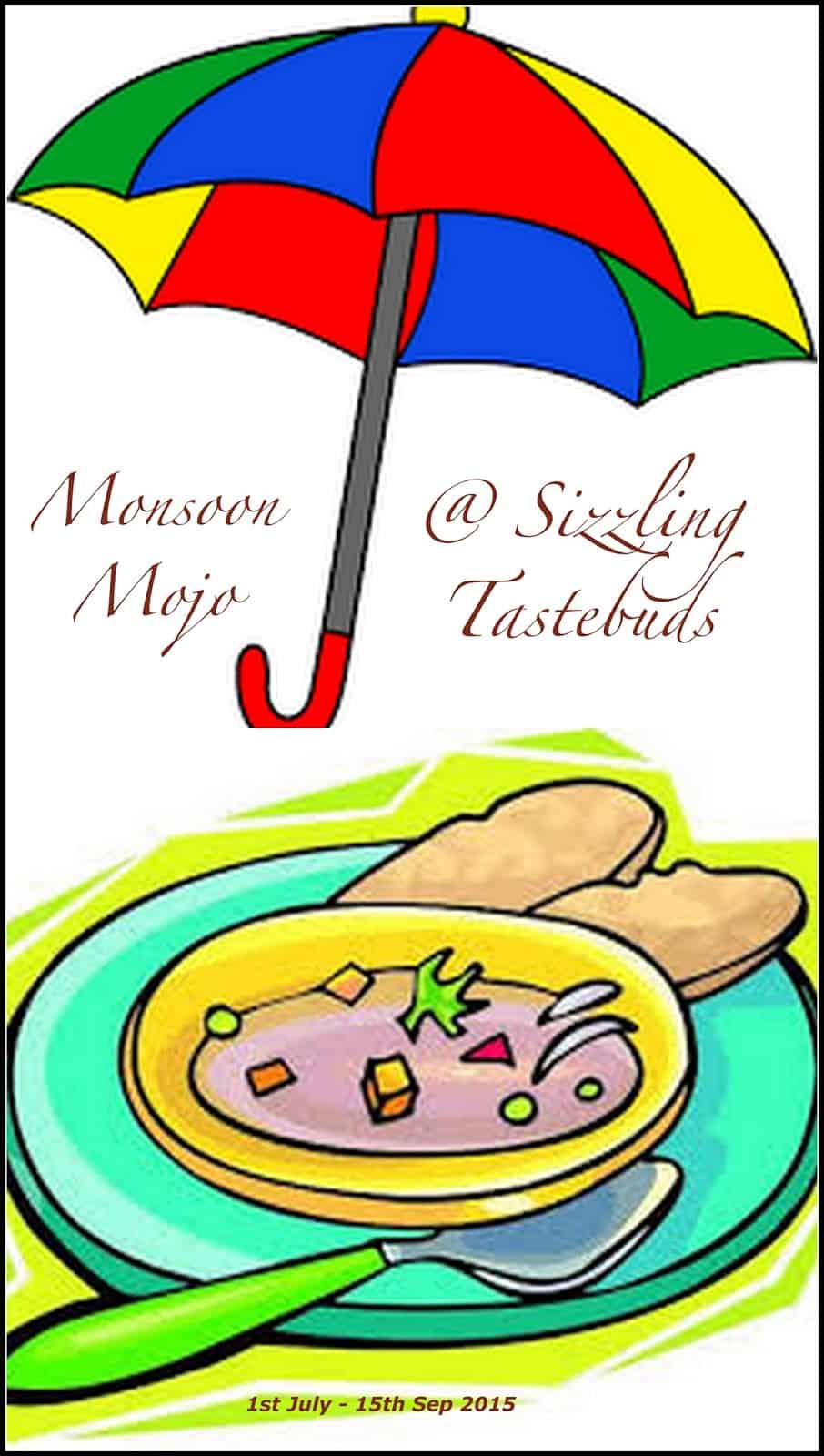 Pin




Prep time : 10 mins, Microwave
time : 6 to 8 mins (depends on the quality of peanuts and microwave settings) |
Makes : approx. 150 gm of Masala peanuts

Adapted from here

Ingredients:
Shelled peanuts – unsalted
preferably if store bought – with skin on – 1 cup
Rice flour – 1 TBSP
Gram flour / Besan – 2 TBSP
Salt – to taste (about ½ tsp)
Red chilli powder – ½ TBSP (adjust
to taste)
Cumin powder – 1/3 TBSP
Amchur / Dry mango powder – ¼ tsp
(optional)
Turmeric powder -1/4 tsp
Oil – 2 TBSP
Chat Masala – for topping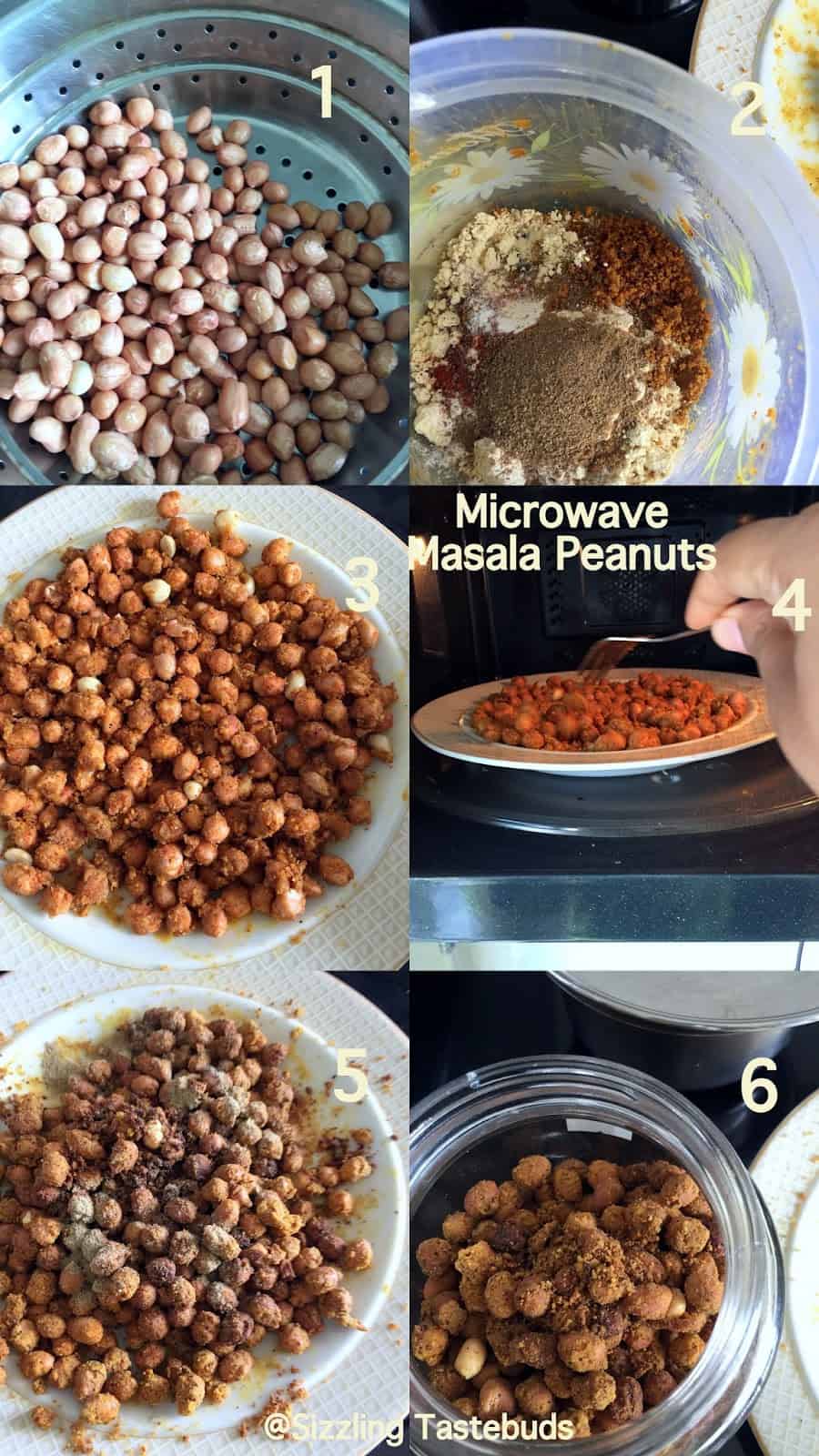 Pin
Method:
Soak the peanuts for just 1-2
mins, and let it drain immediately in a colander / sieve. They should remain moist but not get mushy or
soak longer.
In a large bowl, add the peanuts
and all the spice powders, salt. Mix well. Add oil in batches and with the help
of spoon or fork or your fingers so the masala spreads evenly. Let it remain
for 2 mins to soak up the flavours.
If needed sprinkle really small
quantities of water to bring them together (I didn't use any water)
Grease a microwave safe plate
lightly, spread these coated peanuts taking not to overcrowd (or too much
overlapping)
Micro for 900 (high) for 2
minutes, then change the setting to 600 W for 3+3+2 minutes, checking and
spreading the nuts (if they form lumps / stick together). Keep an eye before
the last 2 min cycle – they burn pretty fast.
So micro till you get full crispy
nuts.
Cool slightly , add chat masala
while still warm and store in an airtight container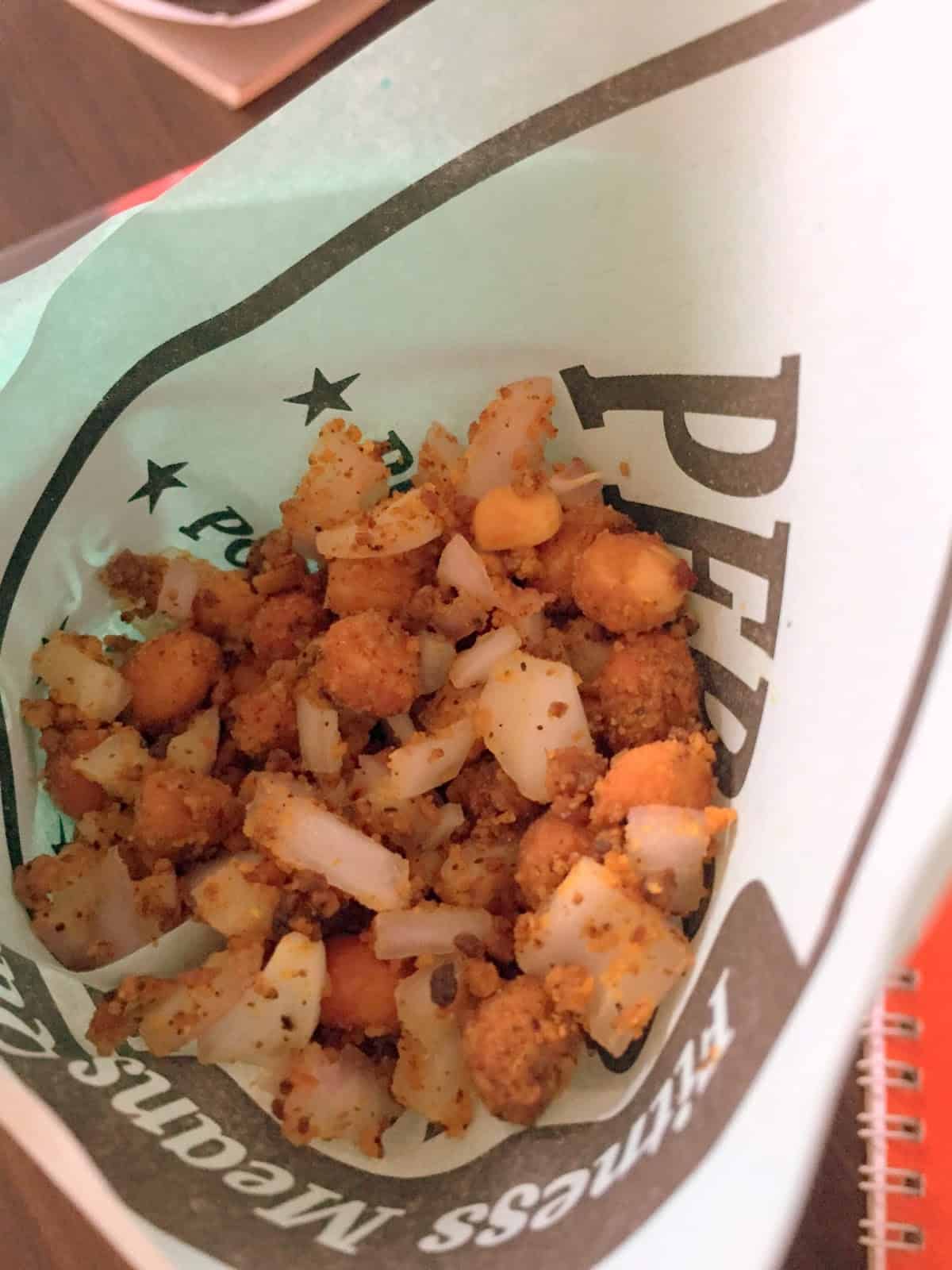 Pin
How to use:
Munch on them as is, or add raw
onions and chopped green chillies, a dash of lemon juice and munch as a peanut
chaatJ  blisssssssss !!!
Pin
Check out the Blogging Marathon page for the other Blogging Marathoners doing BM#54