These Oats Buttermilk Crackers
from Vardhini's blog is a super hit since I keep making them. I am quite wary
of cookies and crackers for the flour and butter that most recipes offer, but
some like This and Onion Crackers are a winner at my place, and we love them to
snack or with an afternoon cup of tea. I have made no changes from Vardhini's
recipe, and we love it for its mild sweet-savoury bite.
Oats, wholewheat, no
butter – guess it cant get healthier than thisJ).. Do make it in bulk, and you might
find yourself nibbling them more often than you thoughtJ
Dished so far in the Blogging Marathon: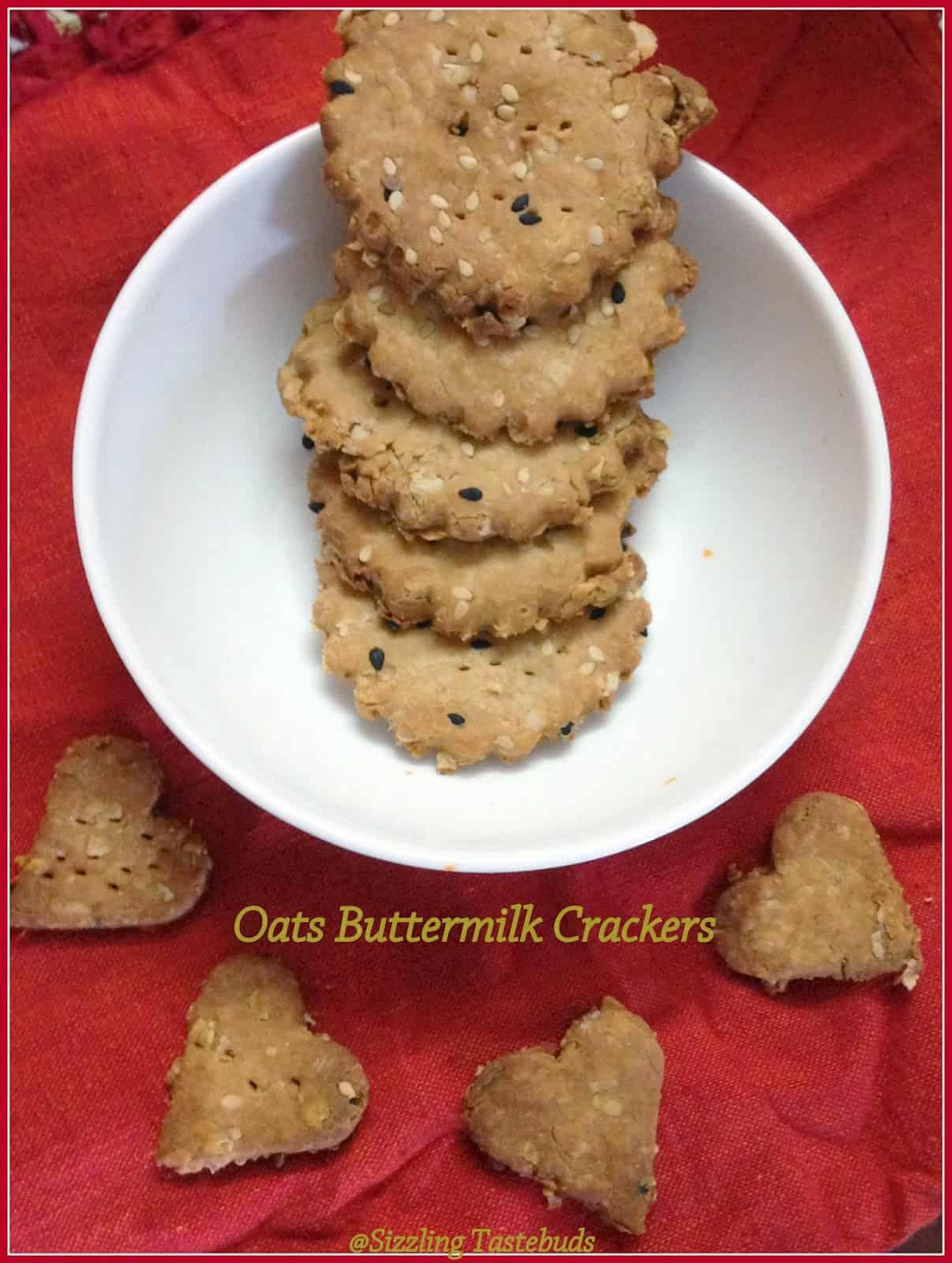 Pin

Baking Marathon Day 8 : Wholewheat
Oats Buttermilk Crackers




Recipe type : Cookies / Crackers

Course: Tea time snacks

Cuisine : American

Makes : 15 – 18 medium sized
crackers.

Prep time: 15 mins | Bake time : 12-15
mins (varies from oven to oven)

Ingredients:
Oats – 1/3 cup (I used old
fashioned oats)
Wholewheat flour – 1.5 cups
Salt – to taste (about ¼ tsp)
Baking Soda – less than ¼ tsp
Butter – 3 TBSP (I simply replaced
with 4 TBSP Olive Oil)
Honey – 1 TBSP (warmed) (Or
replace with Agave nectar for a vegan version)
Buttermilk – ¾ cup (I used 1 tsp
less than a cup)*
Topping – roasted sesame seeds (optional)
*Buttermilk can be substituted with 1 cup milk mixed with 1/2 tsp vinegar. Else, if you have readymade yoghurt, whisk 1/2 cup with 1/4 cup water well and use.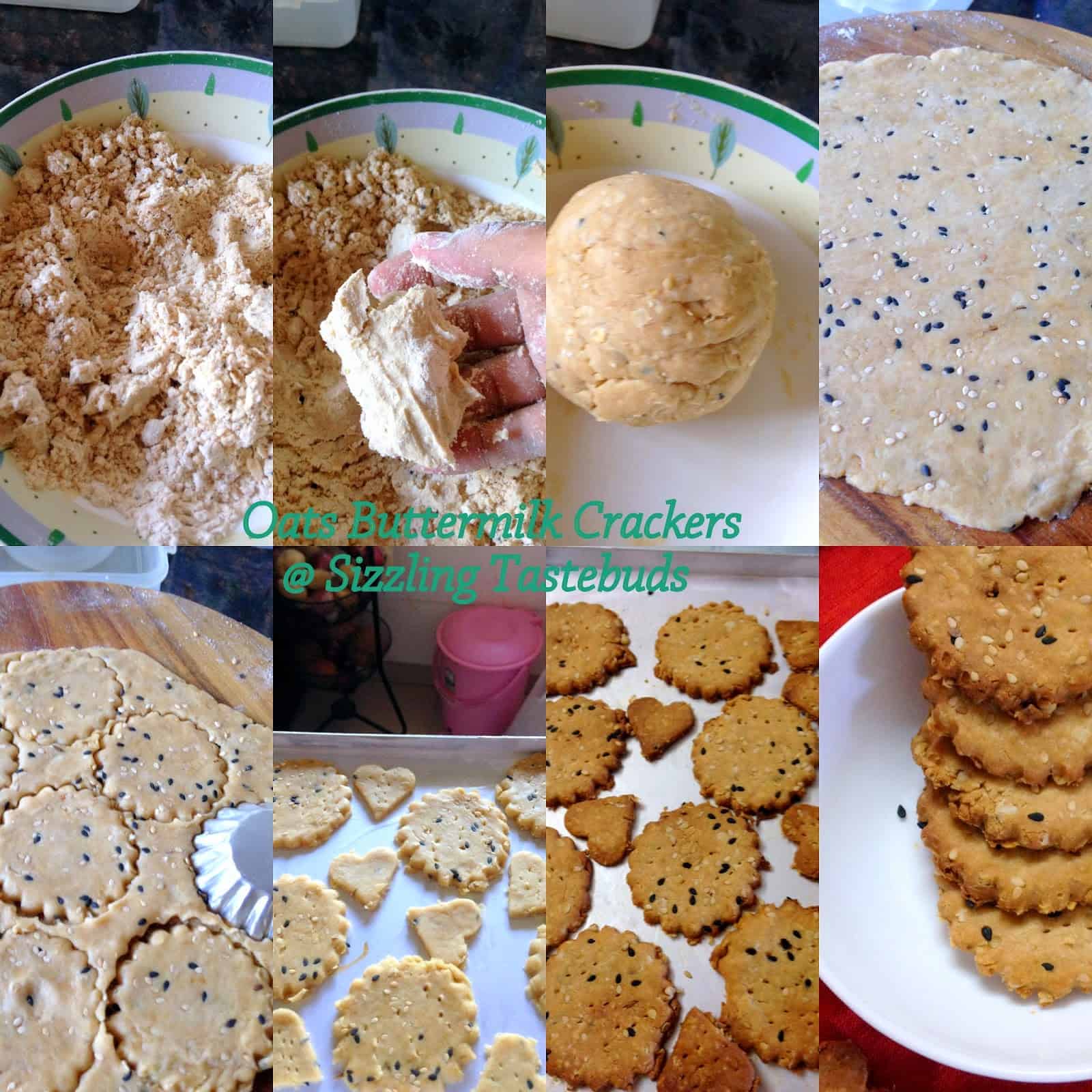 Pin

Method:
Mildly dry roast Oats on low flame for just 1-2 mins,
cool and coarsely powder (this is optional, but I made it this way)
In a large bowl, add the whole wheat,
salt , soda, oats and mix well.
Add the honey and oil (or butter)
and mix well till you get a breadcrumb feel.
Add buttermilk slowly and make a
slightly stiff dough.
Let it sit covered in a clingwrap
for 15 mins in a refrigerator (optional step but recommended). Preheat oven to
165 / 170 deg C (about 375 deg F)
Roll out a slightly thickish disc
with a portion of the dough, sprinkle the sesame seeds and press lightly.
With a cookie cutter, cut out
shapes of your choice, and place on a lined baking tray. Bake for 12-15 mins
(till the edges turn slightly brown).
Cool on a rack till they turn
crisp . Store in an airtight container and munch, guilt free!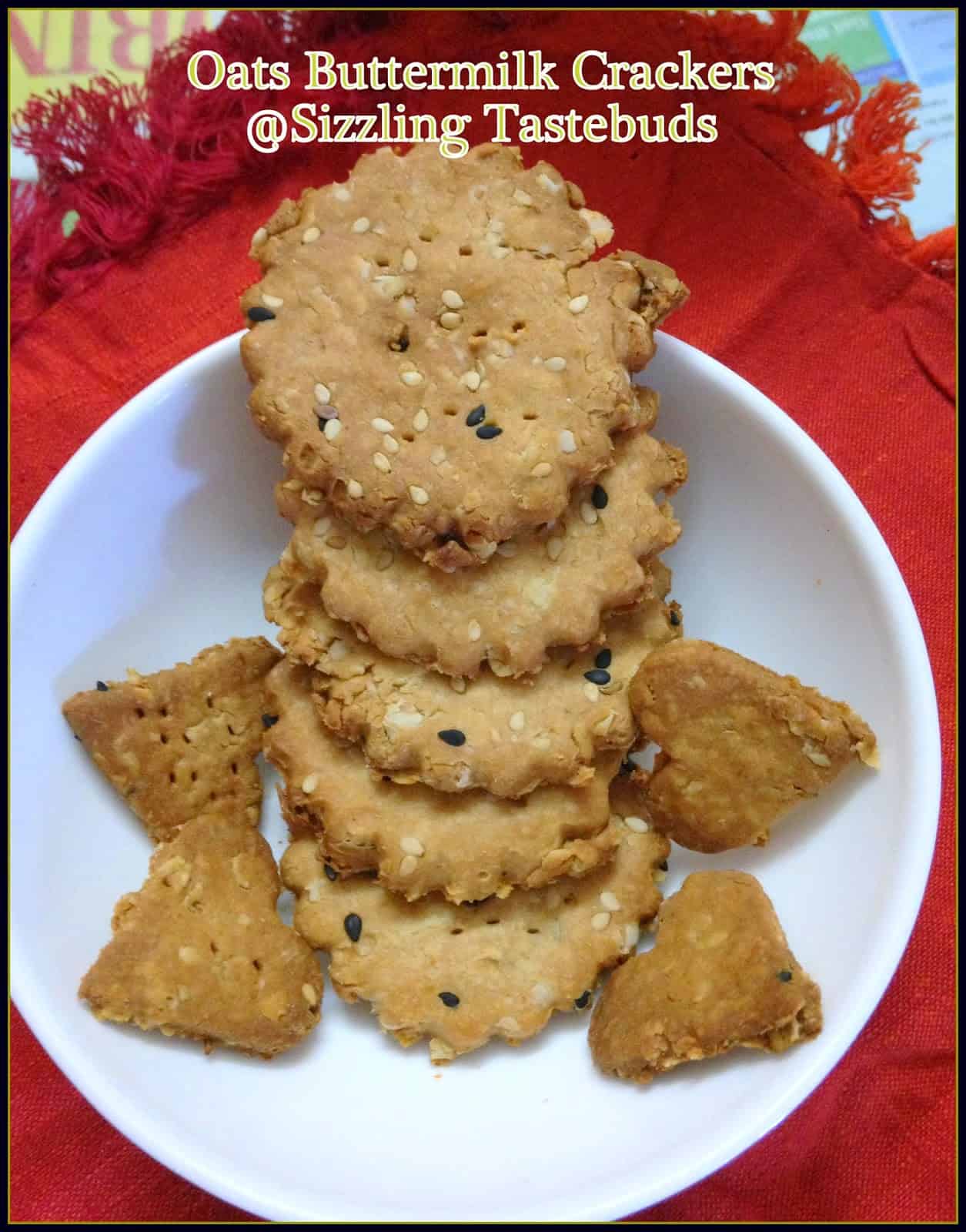 Pin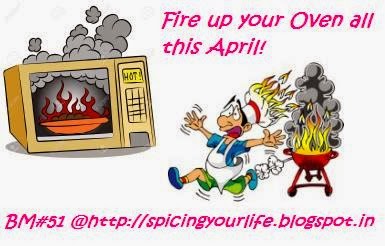 Pin
Check out the Blogging Marathon page for the other Blogging Marathoners doing BM# 51