Think Mexican, think vegetarian Burritos/ Tacos / Enchiladas. The family loves Mexican Cuisine so we make it regularly at home. Yes, I agree the prep work is just too much, but with a veggie-loving family, its a great way to get kids to eat their weekly quota of veggies easily with Mexican Cuisine, don't you agree?
What comes to your mind when you think about Mexican cuisine?
How about a Mexican Sizzler? 
Esquites(warm Corn Salad)? 
Swati's Nacho Soup
A Indo-Mexican fusion dish – Jain style Taco Bhel  
Mayuri's Nachos and Mango Salsa – a fun dish that I have bookmarked for the kids
A quick Baked Tortilla chips for a snack
Or … Mexican Burrito?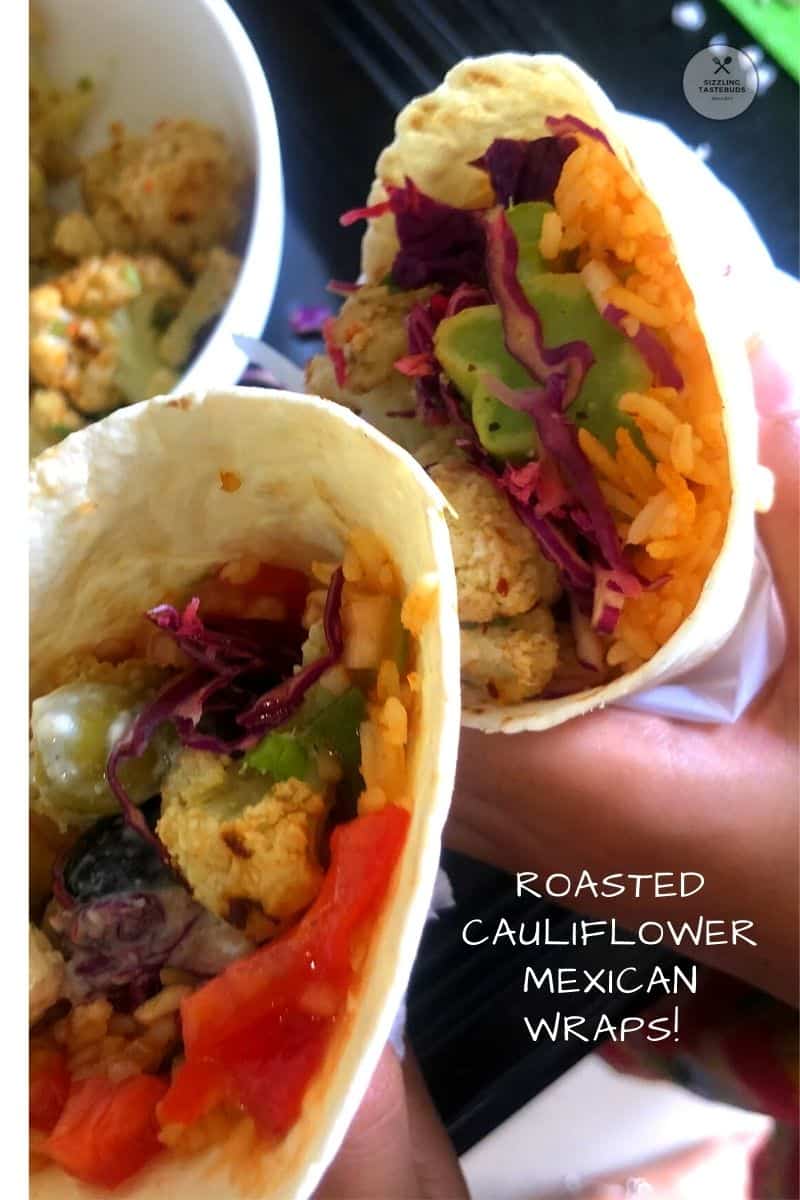 Pin

Yes, today is a delicious Mexican Rice Wraps with Cumin Roasted Cauliflower, Salsa and Taco Ranch Dressing

Wraps are like a convenient one pot meal, Yes, 2 hours of prep time is demolished in minutes, but just consider the advantage – fewer utensils to clean up ! 

Huge Bonus there, isnt it ?

The advantage of these wraps are :
Totally customisable with veggies / fillings of your choice
Mess-free
Drip free.
Top / Fill in any condiment of your choice
Any base of your choice – corn tortillas / flour tortillas etc.. I have even seen recipes with leftover chapatis / Indian flatbreads.

     
Narmadha's idea of Mexican Cuisine for Sshh Cooking Challenge made me think a little bit more.. and we got a filling dish. Her Oven Roasted Potatoes dish surely got me excited.. 
My partner for this challenge Swaty gave me garlic and cumin as my secret ingredients and I used them in each of my two dishes. Check out her blog to see the deliciousBlack Bean Salad with Tacos she's dished out with the two ingredients – Chilli flakes and Lemon juice – I gave her. 
And, do pin this recipe and let me know how you liked it… 
Lets get to the recipe:
PART 1 – THE LAYERS OF THE WRAP
Base 1 – Tortillas
Base 2  – Tomato Salsa (Recipe below) 
Dressing  – Taco Ranch dressing (recipe below!)
Topping 1 – Roasted Cauliflower (recipe below)
Filling 1 – Mexican Fried Rice with Jalapenos (click for recipe)
Filling  2 – Salad veggies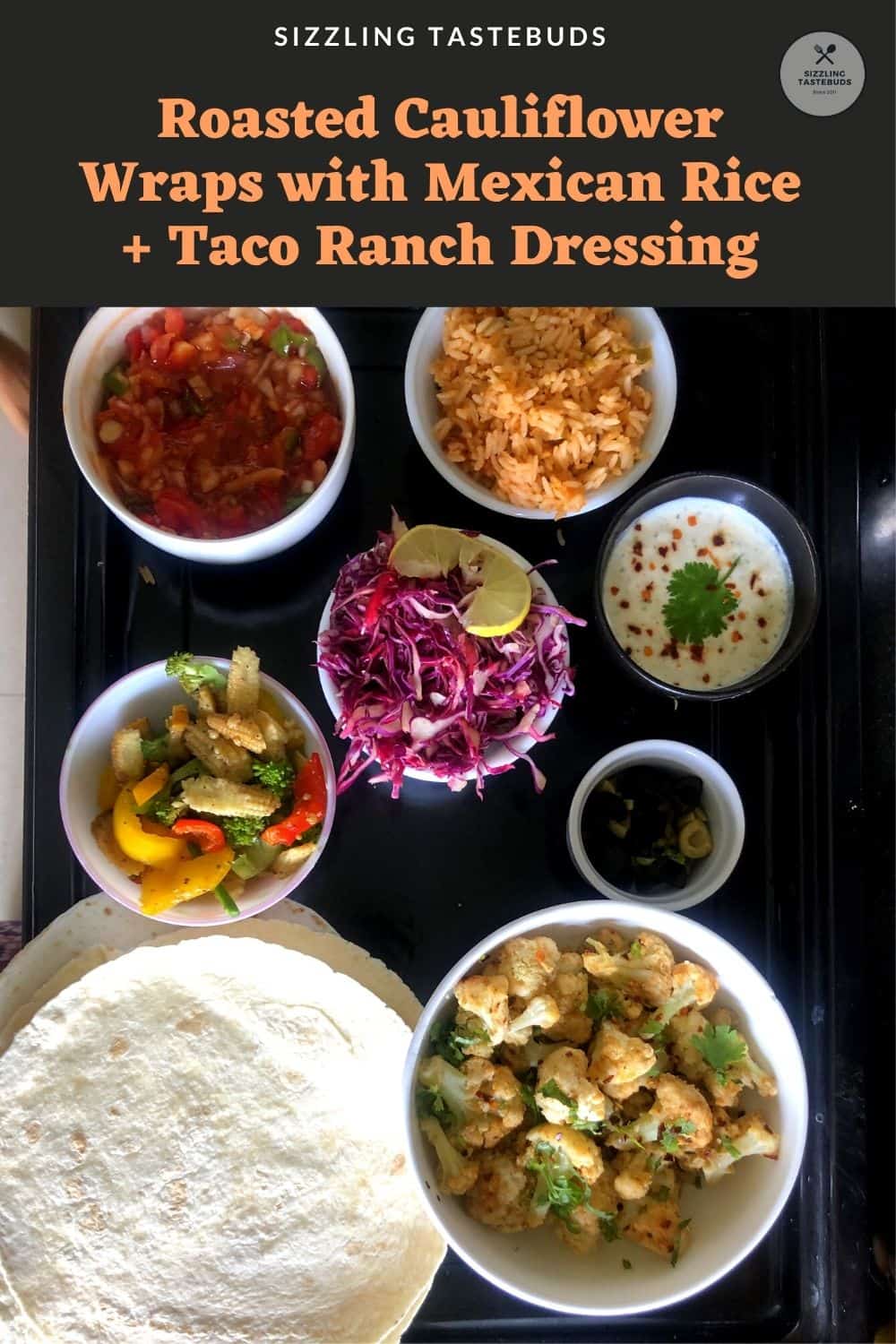 Pin
(A) To make the Tomato Salsa:
Deseeded Finely chopped Ripe tomatoes – 1 cup
Onions-  2 TBSP (finely minced)
Tomato sauce / Ketchup – 1 TBSP
Salt, Pepper – to taste
Finely chopped jalapeño / green chillies – to taste
Lemon juice – 2 tsp
Finely chopped coriander – 1 tsp
How to:
Mix all ingredients together, chill in a bowl to serve
PIN FOR LATER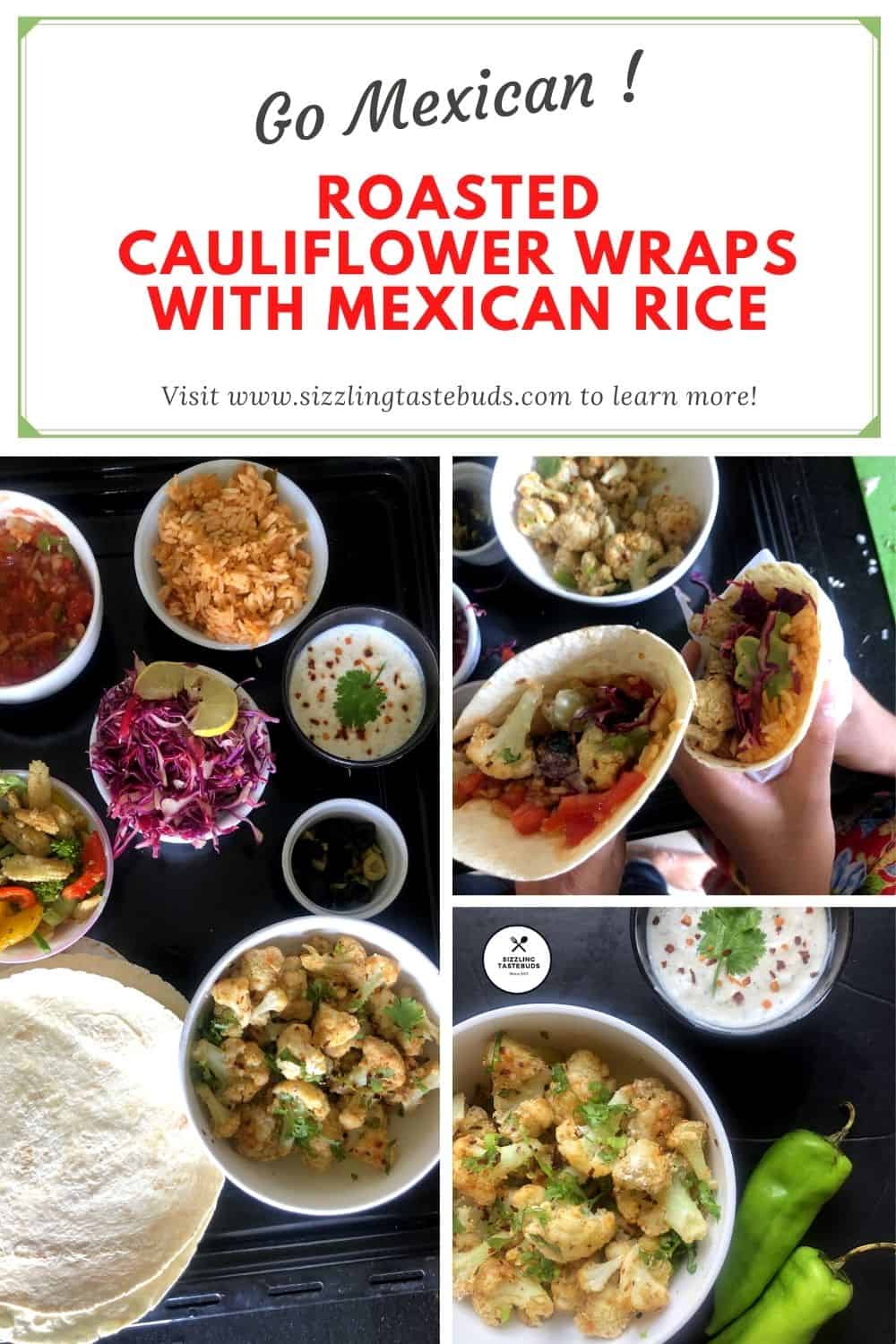 Pin
(B) TACO Ranch Dressing:
Hung Curd – 4 TBSP ( you can sub with sour cream as well)
Eggless Mayo – 2 TBSP
Taco Seasoning – 1 TBSP
Dried Garlic powder – 1/4 tsp
Chilli flakes to top
How to:
Whip together the mayo and the hung curd (or sour cream) with a few ice cubes. Add the seasoning and garlic powder. Mix well. Top with chilli flakes and serve. This dressing goes with anything from tacos to salads to grilled veggies (or chicken). Make a small batch and refrigerate till serving. 
Pin
(C) Cumin Roasted Cauliflower:
Medium Sized cauliflower  – about 300 grams – cut into bite sized florets
Rice flour – 3 TBSP
Cumin powder – 1/2 tsp
Piri Piri Masala – 1/2 tsp
Pepper powder – 1/4 tsp
Chilli flakes – 1/4 tsp
Salt & pepper – to taste
Oil – 3 TBSP (split use)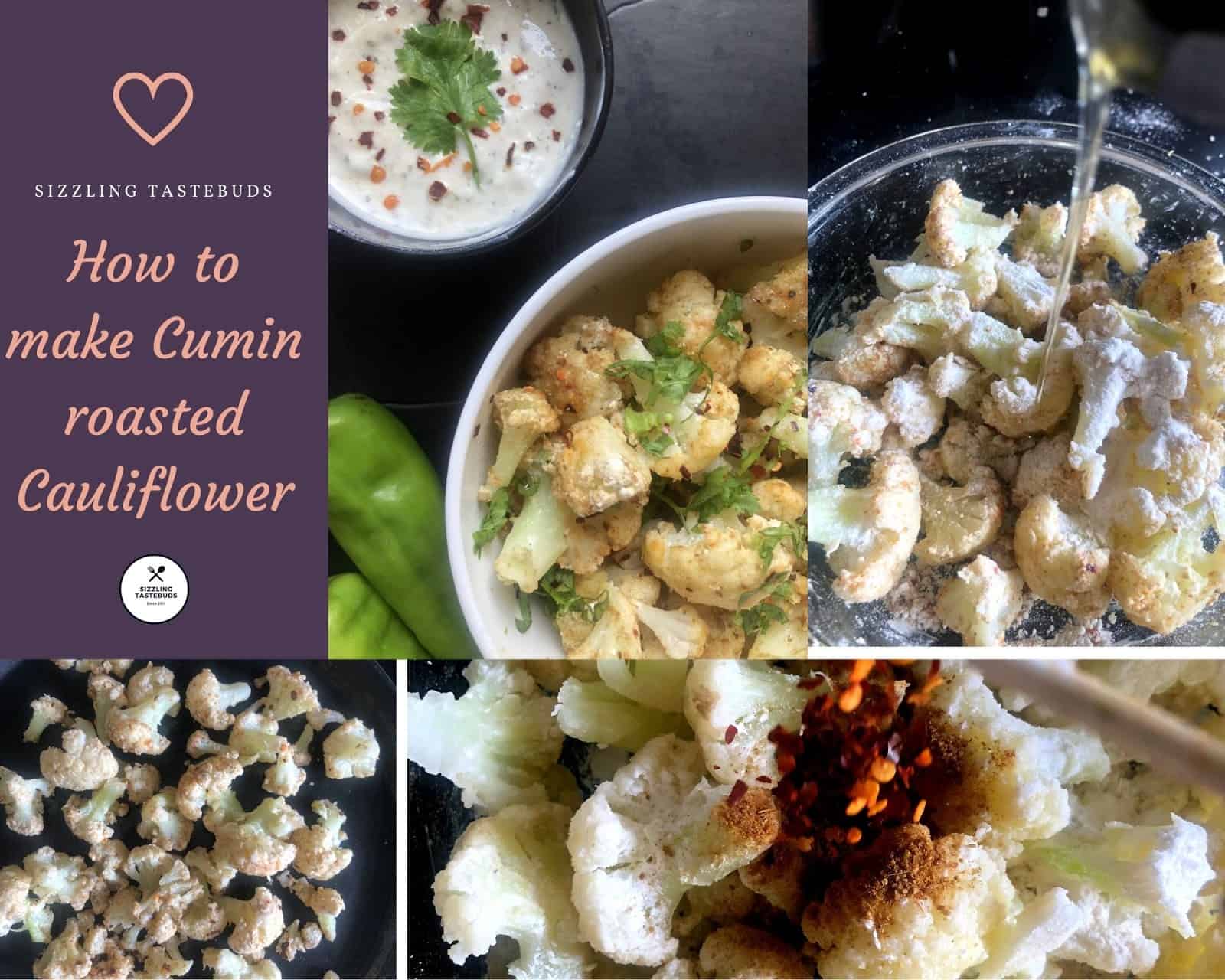 Pin
How to:
Blanch the cauliflower florets in mildly salted water for about 6-7 mins (or till 70% tender). I microwaved it for 8 mins. 
Drain all water and pat them dry. 
In a bowl, add the florets, rice flour, the spice powders and salt n pepper. Add half the oil and mix well. 
Let it marinate for 30 mins minimum
In the meanwhile, preheat oven to 200 C. 
Add the remaining oil to the marinated cauliflower and slightly grease the baking sheet.
Grill for 10-15 mins till slightly brown (you can roast them all the way through to golden brown, but I cut back a bit as my oven temp settings was cranky, so they look blonde) 
PART 2 : How to assemble
Take a Tortilla, apply the ranch dressing at the base. Add few TBSP of Mexican Fried Rice. Top with salsa, roasted cauliflower, salad veggies and make a wrap. Top with more taco dressing if needed
Customise the fillings / assembly process to suit your palate. 
Pin
Pin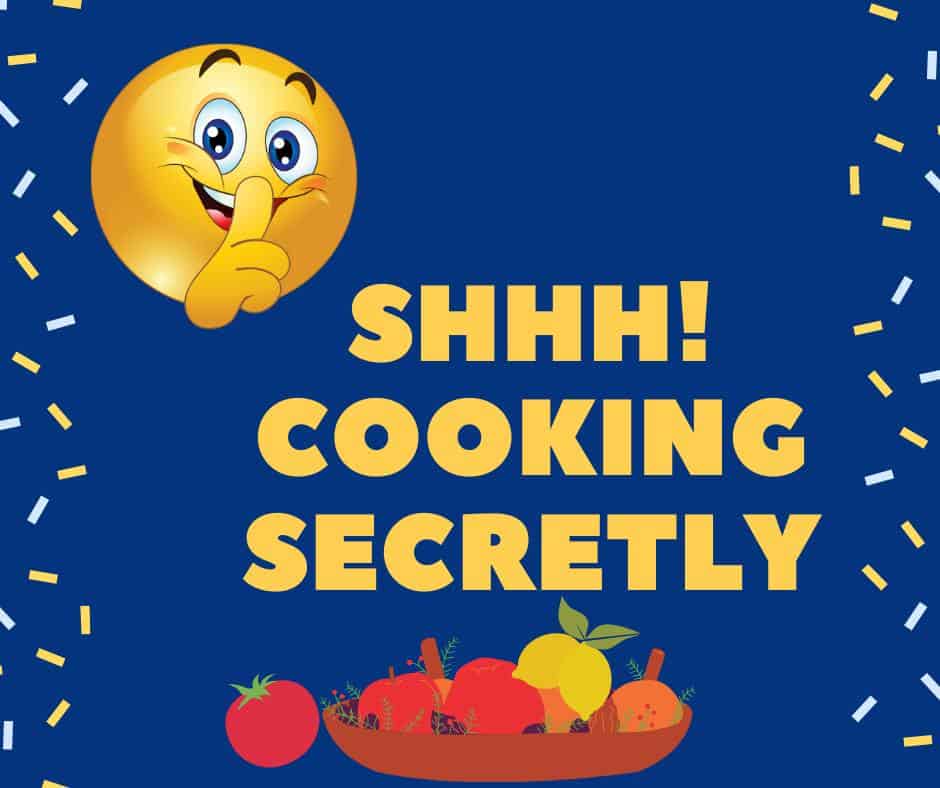 Pin