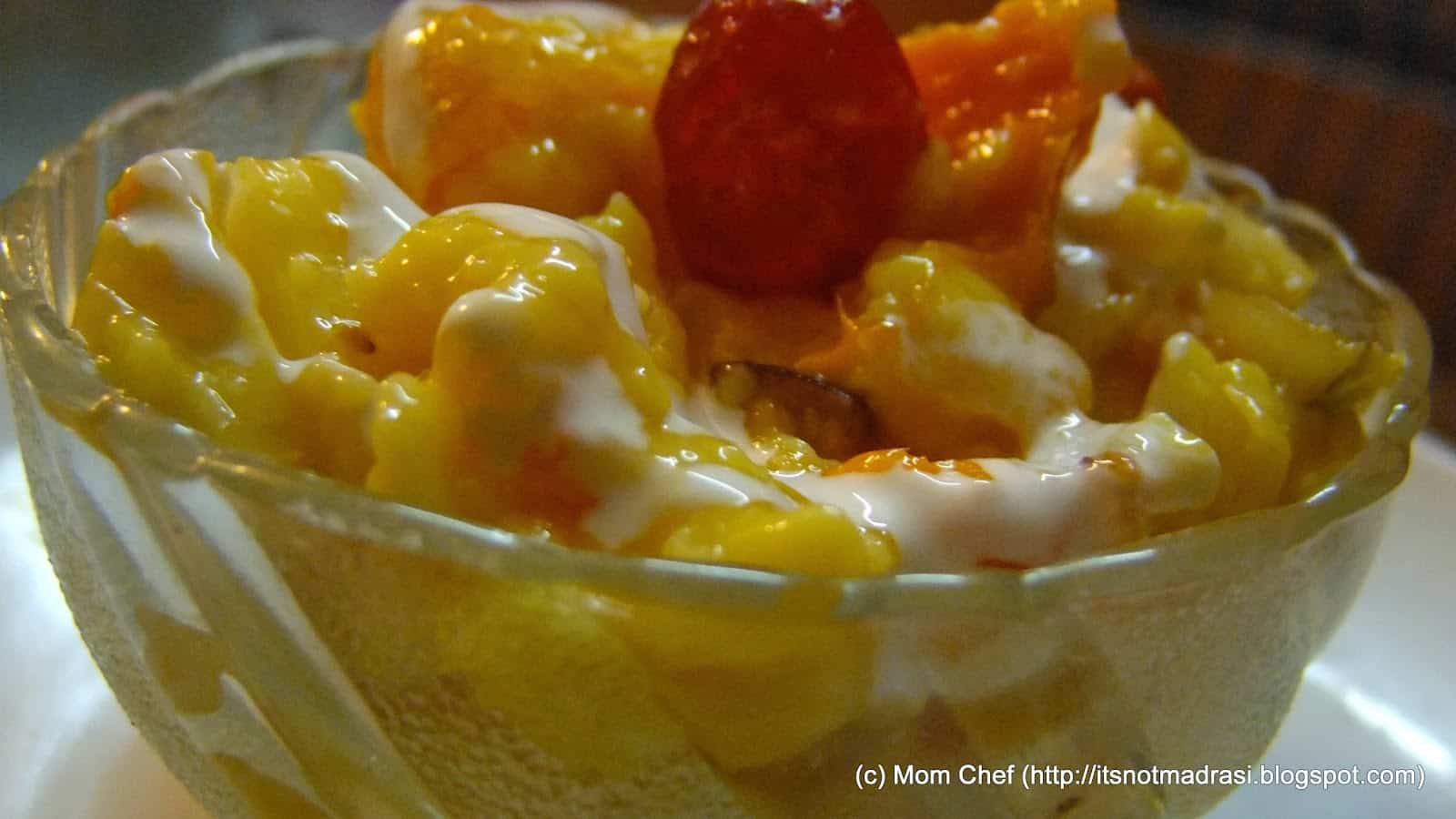 Pin

Beat the heat ! That seems to be the mantra nowadays, and what better way to load up on fruits and cold smoothies 🙂 I had several Alphonsos in my pantry, and as nobody really likes Aamras / Shrikhandat my house, I decided to use these luscious mangoes in a healthy fruity treat – Mango Custard with Honey. Delightfully easy to make, you could even make these in advance and chill them for a quick party dessert. A delicious way to welcome the King of Fruits too 🙂

Preparation time : 20 mins. cooking time : 10 mins.

Ingredients:
3 ripe and pulpy mangoes – peeled and cubed fine ( or 1 cup readymade mango puree)
Diced fresh fruit – 1 cup (I used apples, pears, pineapples)
Custard powder – 1 tbsp
Sugar – 3 tbsp
Milk – 1/4 cup
Honey – 2 tbsp
Chopped nuts / cherries – for garnish
Method:
1) Peel and dice the mangoes (I prefer not to puree the mangoes, and instead finely diced them)
2) Mix the custard powder with milk and sugar and stir on low flame till it reaches the custard consistency. Cool for 20 minutes.
3) Now lightly beat the diced mangoes with the back of a fork till it is slightly mushy, but not runny. Add honey to this and mix lightly.
4) To serve: Spoon 3 or 4 tbsp of the chopped fruits. Add the mango custard. Top with cherries or nuts.
5) Chill and enjoy 🙂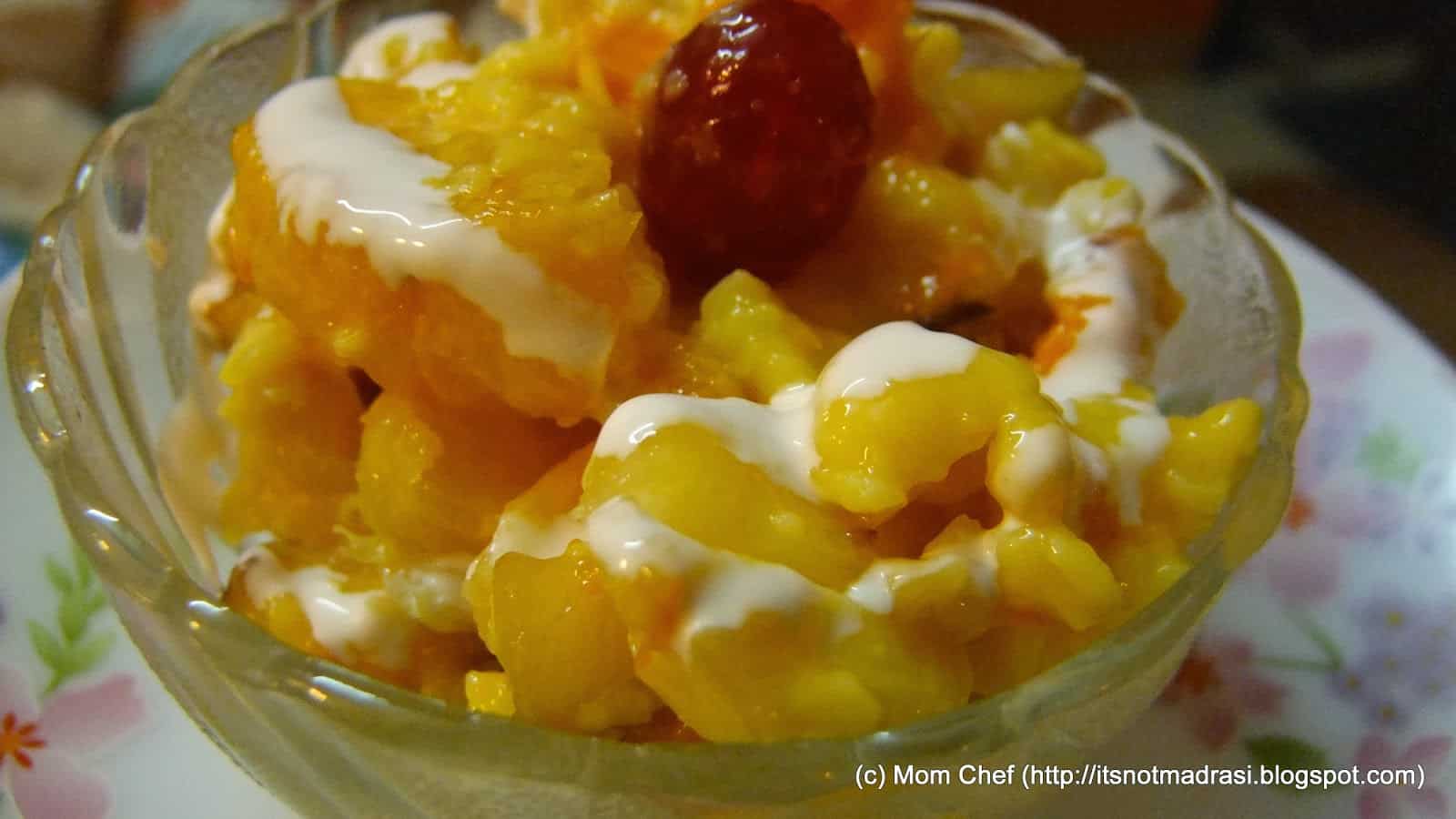 Pin

Sending this to the following ongoing events:

Summer Coolers by Saffron Streak
Pin
Kid's Delight hosted by Mina originally started by Srivalli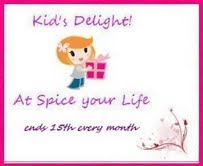 Pin
Tickling Palate's Fun and Sun event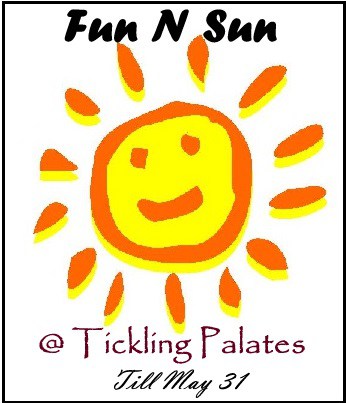 Pin