Nutty homemade chocolates..
Valentine's Day was just around the corner ; however there's always an excuse to indulge in some sweet or mithai isn't it ? Today's is a perfect gift for my own little Valentines – my two little girls (well they are no more little but the worried mommy in me says they'll fly away before it's long ), so here am savouring all my moments with them ..
One of them were these cute nut filled home made chocolates that I had made earlier. When my cousin posted here earlier this week on her blog , it triggered a search that like her I also have fond memories of munching on fruit n nut chocolates from Cadbury's while growing up..
Altho the elder one is now super fussy about eating only dark chocolate, the younger one didn't mind eating her sister's share too – she gobbled it up even before I had decent pictures :
Well, no issues. If they are MY valentines, they have all the right to do so 🙂 needless to say, these make perfect gifting too ( as is the rage now for homemade chocolates with fillings ranging from caramel to mint to Cointreau) ! Make a batch and watch them disappear !
Sending to my own event Kids Delight – Chocolate Dishes and BM 73under Holi / valentine day treats.
Prep time – 10 mins ; cook time – 5 mins ; setting time – 15 mins
You would need:
Good quality cooking chocolate – I used Trader Joe's semi sweet chocolate chips mixed – 1/2 cup
Roasted almonds – a handful / chopped to raisin sized pieces
Butter – 1/2 tsp (optional)
Method:
Melt chocolate chunks in a double boiler or zap in microwave
When fully melted , take it off the flame and quickly mix in the butter and chopped roasted nuts.
While it's still warm, quickly spoon into silicon or plastic moulds
With the palette, smoothen the edges off any extra chocolate or wipe off any excess chocolate with a tissue paper to get clean designs
Give the mould a firm tap on the kitchen counter to remove any air bubbles.
Set in the freezer for 10-15 mins ; unmould , serve
If wrapping these, use hand gloves to give chocolates minimal heat , wrap them in two layers of butter paper and festive paper reactively ! Freeze till use
Enjoy the quick chocolatey treat :))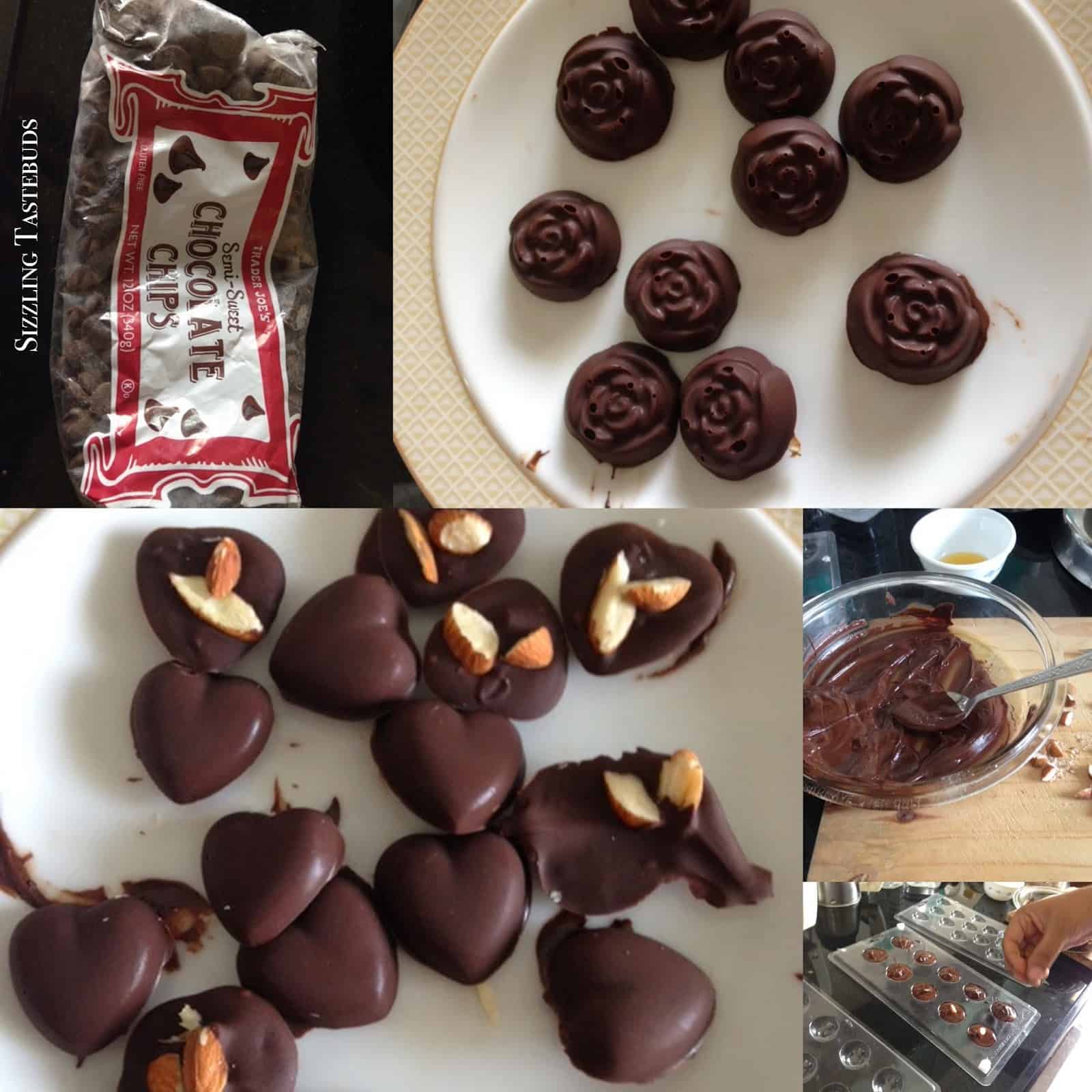 Pin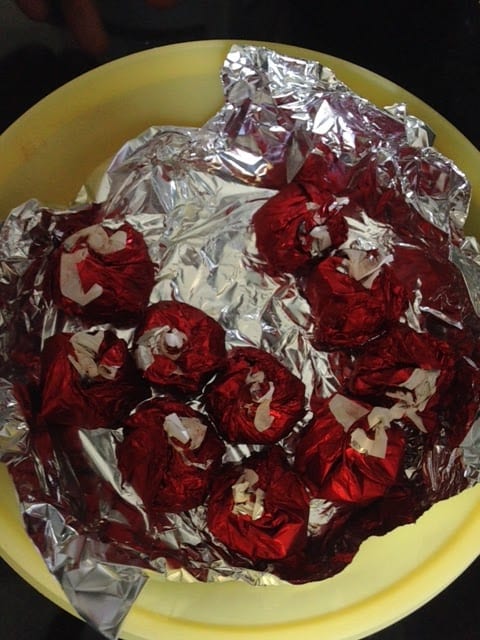 Pin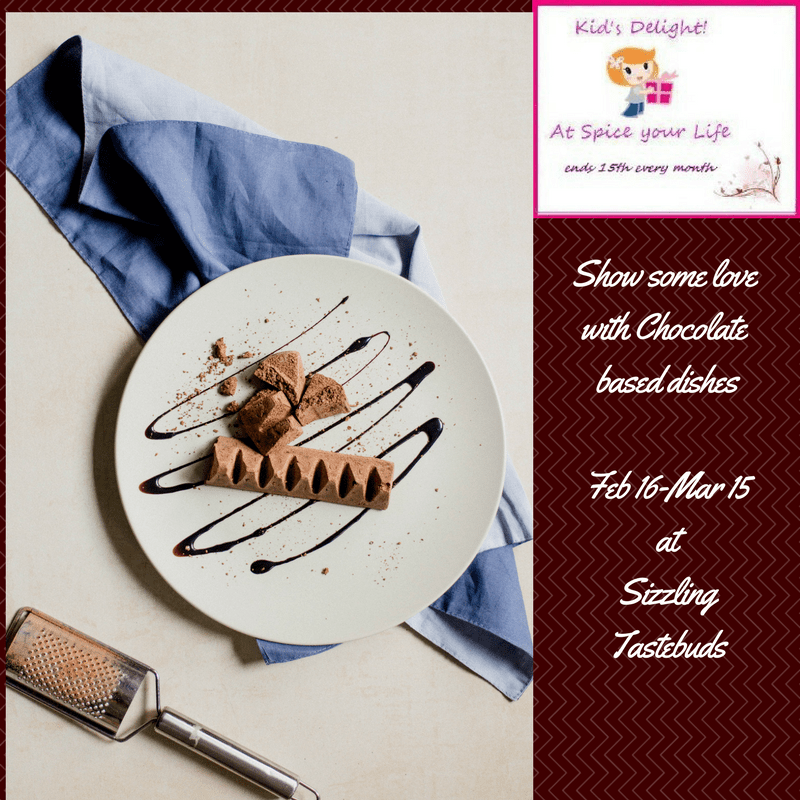 Pin
Pin