Focaccia is a hot favourite currently at my place – Onion Tomato version, Sundried Tomato version and now this – with
Onion and Olives. Makes for a wonderful accompaniment to Penne Pasta Arabbiata
Style.
The entire meal was homemade, including the Arabbiata Sauce too which
made it extra special. After yesterday's start to the combo theme under BM
Buffet with Mexican Sizzler, today is Whole wheat Cheesy Penne Pasta with Arabbiata Sauce and
Onion-Olive Focaccia topped with sea salt.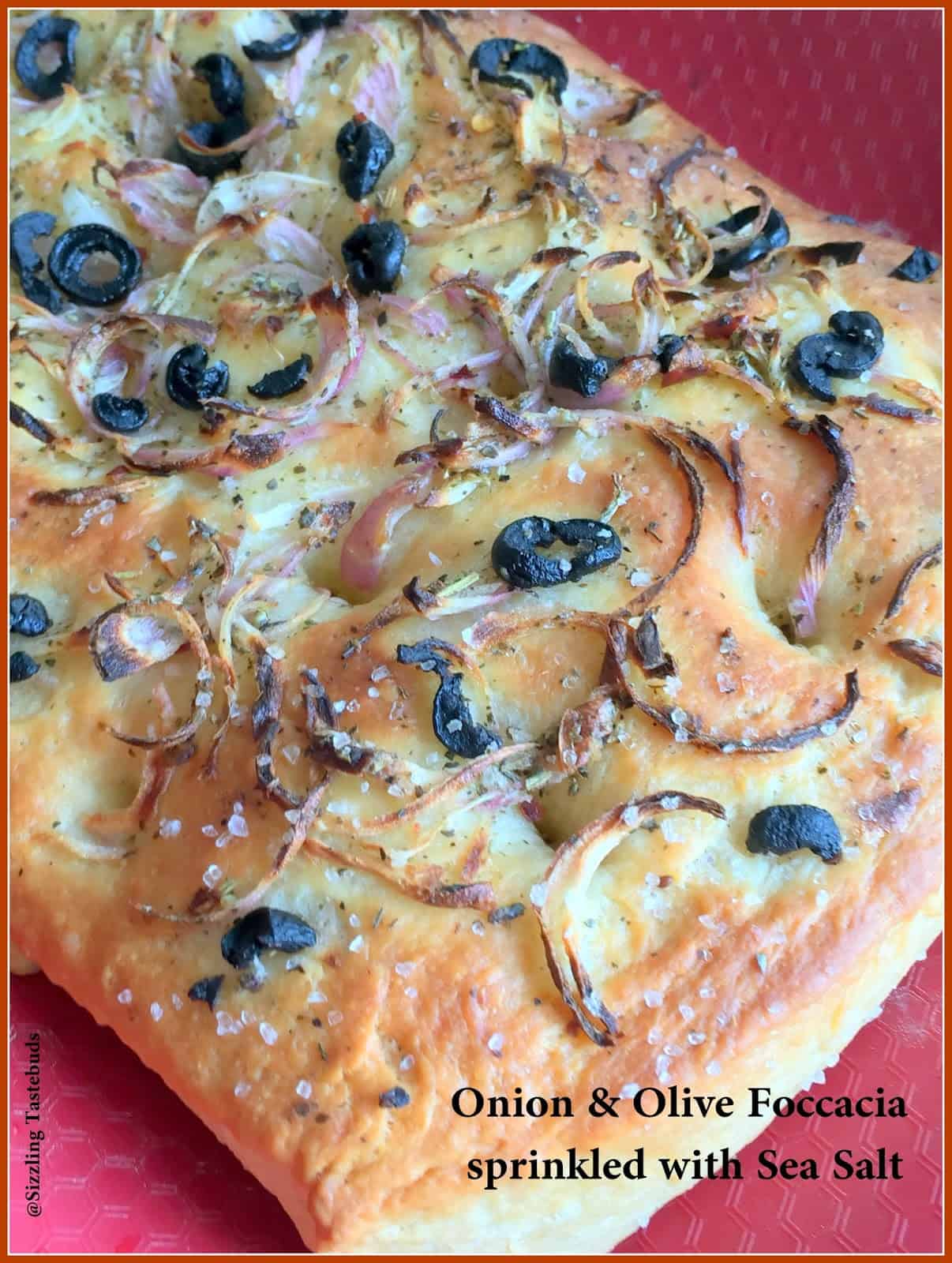 Pin
Lets get to this deliciously quick combo. If you have the bread
done, pasta prep to dinner table it would take you a max of 45 mins. So makes
for a super yummy weekend dinner too. I used whole wheat penne pasta, but you
could use other varieties too.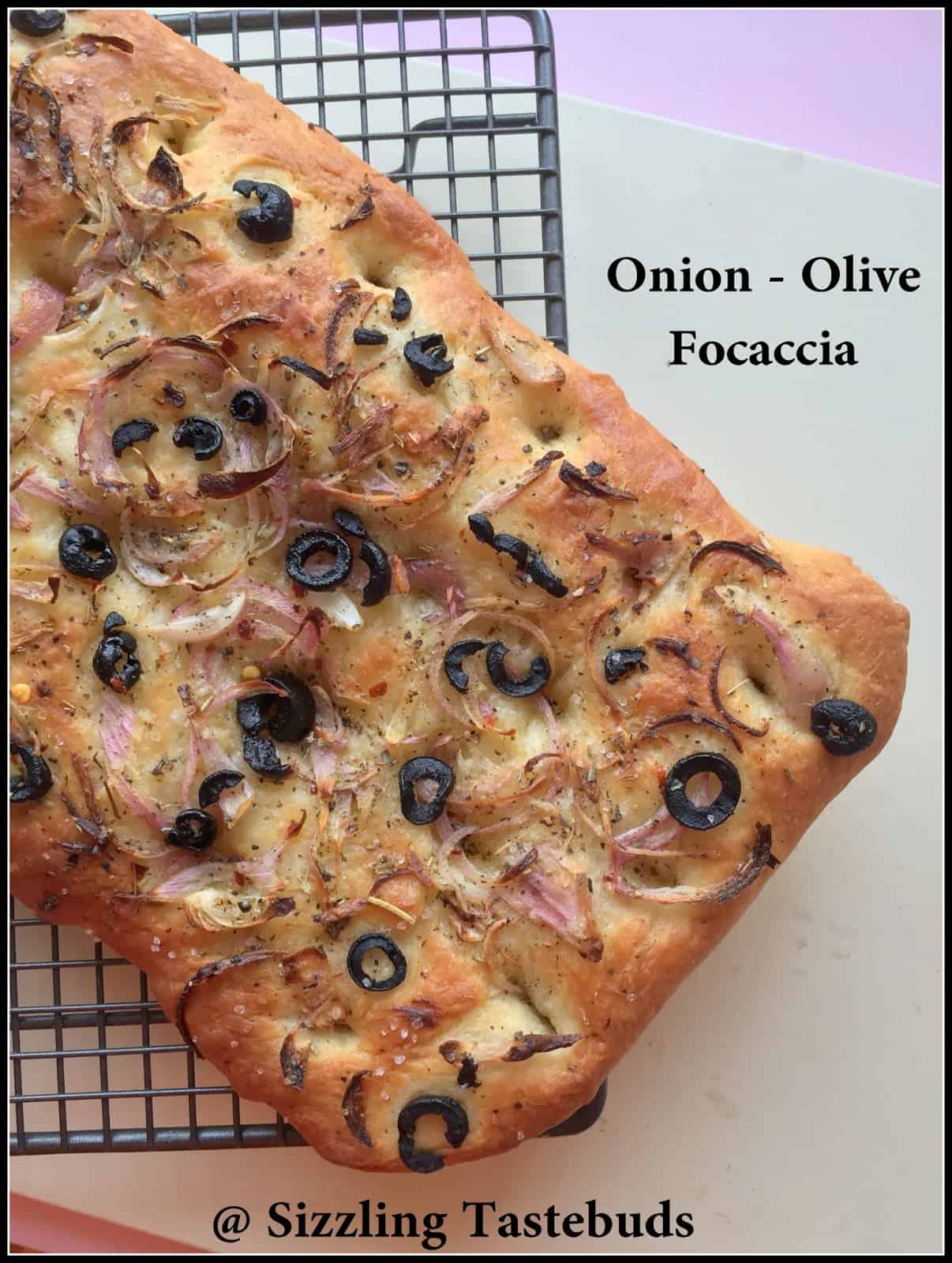 Pin
Prep time : 15 mins , standing time + baking time : 3 hours | Serves : 3
For Onion Olive Focaccia:
Whole wheat bread flour – 2.5 cups
Instant yeast – 1 ¼ tsp
Salt – ½ tsp
Oil – 4 tsp (divided use)
Sugar – 1 TBSP
Warm water – ¾ cup (or as needed)
Italian Mixed herbs – 1 TBSP
Crushed black pepper – 1/2 tsp
Toppings : Black olives (pitted and sliced thin), Red onion – 1
large (sliced thin)
Sea salt – ½ tsp (or kosher salt)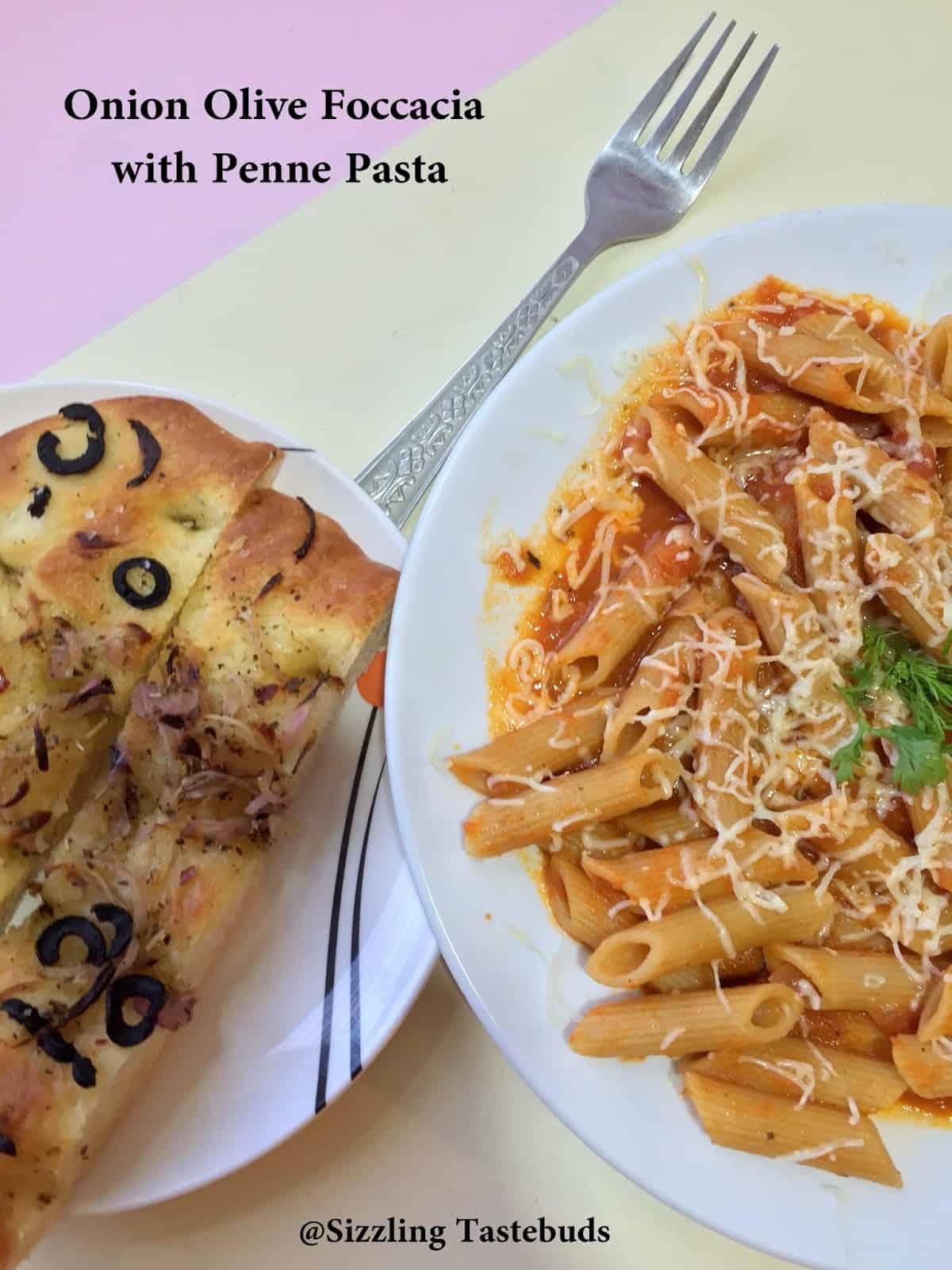 Pin
How to make:
Proof
yeast with warm water and sugar. Once done, add half the oil and salt and
whisk well, now add flour in batches. Mix and knead till you get a smooth
and elastic dough – about 12-15 mins.
Place
covered in a greased bowl till it doubles. Once it doubles, punch it down
gently. Knead for few mins, and pinch out a sizeable portion of the dough
(or the whole dough if you want a bigger bread) and roll into a rectangle
or a square (I used my silpat baking mat so rolled it like a rectangle).
Cover
and let it rise.
Towards
the end of the second rise, chop the onions and olives. Mix these with the
remaining oil , Italian mixed herbs, and make a marinade for topping.
Make
small dimples on the rolled out bread, add few drops of olive oil
into each dimple and place this onion – olive mixture + sprinkle crushed black pepper & press
them gently onto the bread.
Bake
in a preheated oven at 180 C for 25-30 mins till golden brown and slightly
crispy.
Serve
warm with any soup or pasta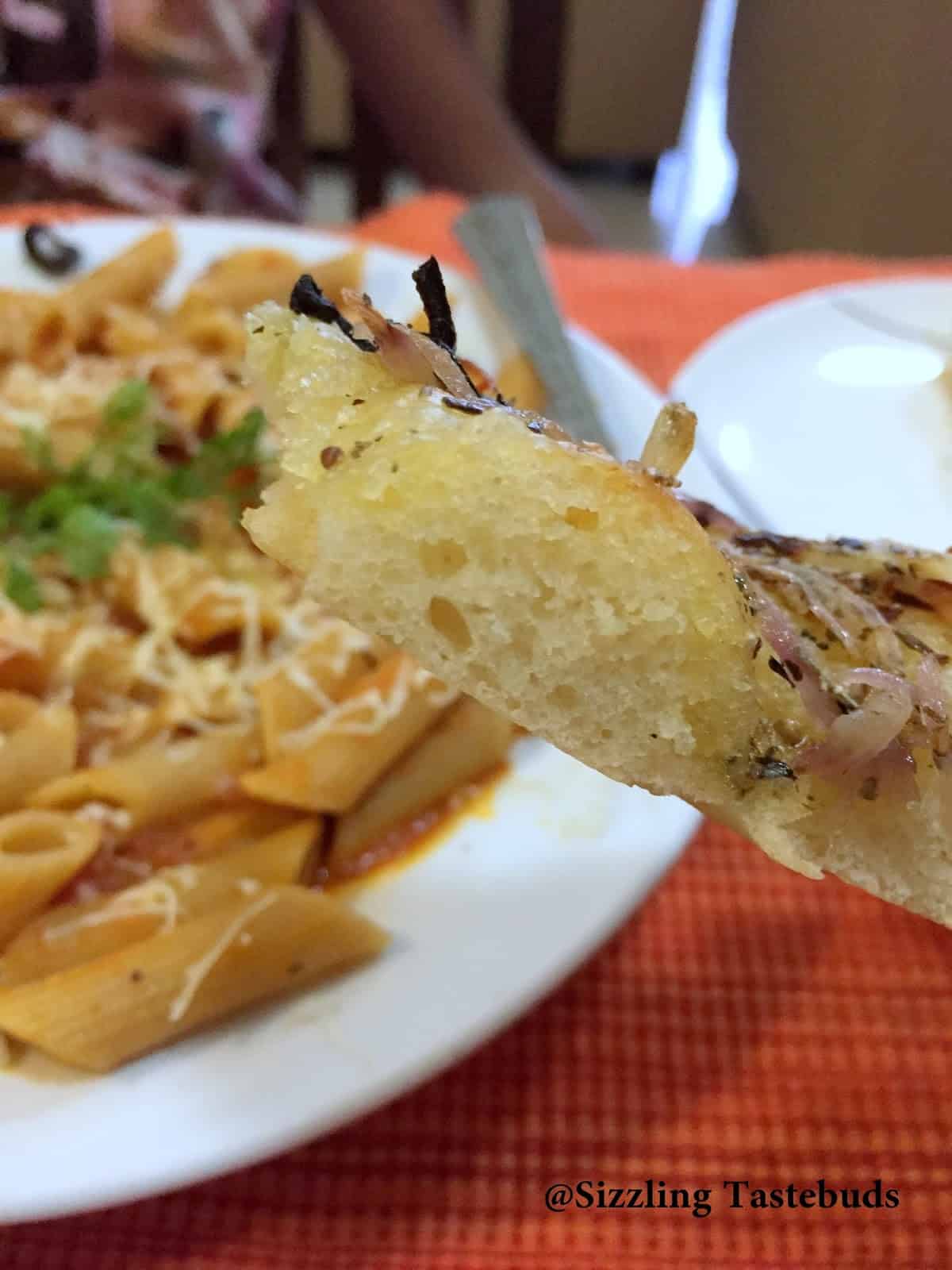 Pin