Call it Laddu or Laddoo – the spelling doesnt matter. Be it Ragi Ladoo, Til ka Ladoo, Choco Coconut Ladoo, Moong Dal Ladoo, Besan Ladoo – my kiddo is a sucker for this
sweet treat everytime. She loves it when I make a batch of these treats and
pack it secretly in her snack box. The hug that comes my way is a great
motivation to make some more :-))
Today's dish is made for Diwali at my place every year. Like most
ladoos, they disappear before the process is over. So I always stash away extra
for clicks (or late night treats :D). Simple to make, and luscious to bite
into, this ladoo is a favourite with all at home. Do use homemade ghee and see the difference in
taste. Also use the freshest fried gram (or dalia / pottukadalai) available for
best results. Lets get cracking as this makes way toFestival recipes for BM #45.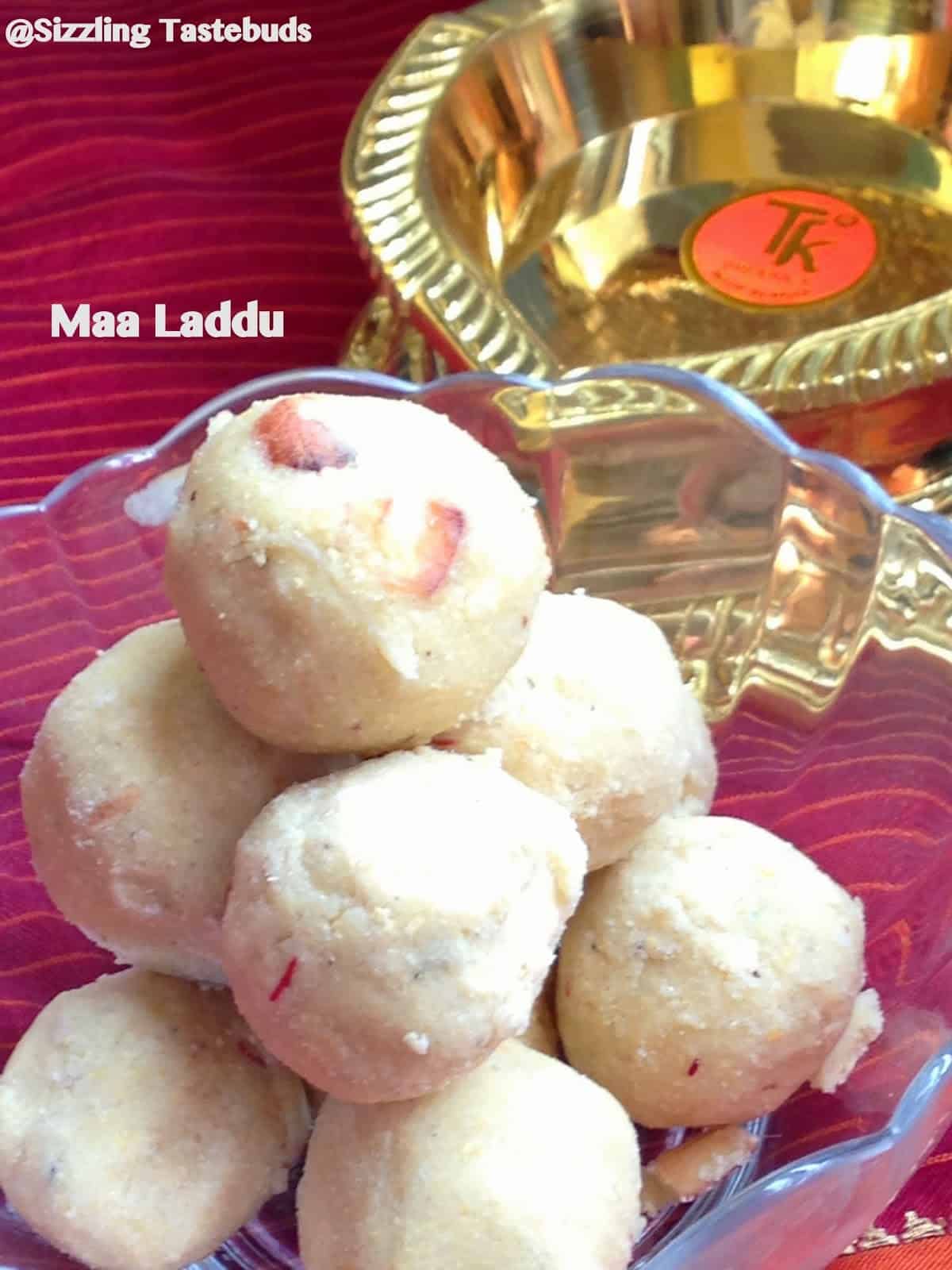 Pin

Prep time : 15 mins | Cook time : 10 mins | Makes : 12 – 15

Keeps for 3-4  days without refrigeration (refrigeration not
recommended).

Ingredients:
Fried Gram / Dalia / Pottu Kadalai / Hurigadale – 1 3/4 cups
Powdered sugar – 1.25 cups (measure after powdering) – adjust to
taste.
Ghee – 1/3 to 1/2 cup
Elaichi powder – 1 tsp
Nuts – for garnish
Method:
Dry roast the gram for 60-90 seconds till they turn slightly warm
(roasting is optional, but increases shelf life). Cool and powder. It should
give you approx 1.5 cups.
Fry the nuts if using in a tsp of ghee till they turn golden
brown. 
In a large plate / mixing bowl, add the powdered flour. Mix in the
powdered sugar, nuts, elaichi powder and mix well. Make a well, and add melted
ghee little by little till you are able to make roundels without breaking.
Once you reach that stage, stop adding the ghee and start making
the ladoos.
Store carefully in an airtight container and serve.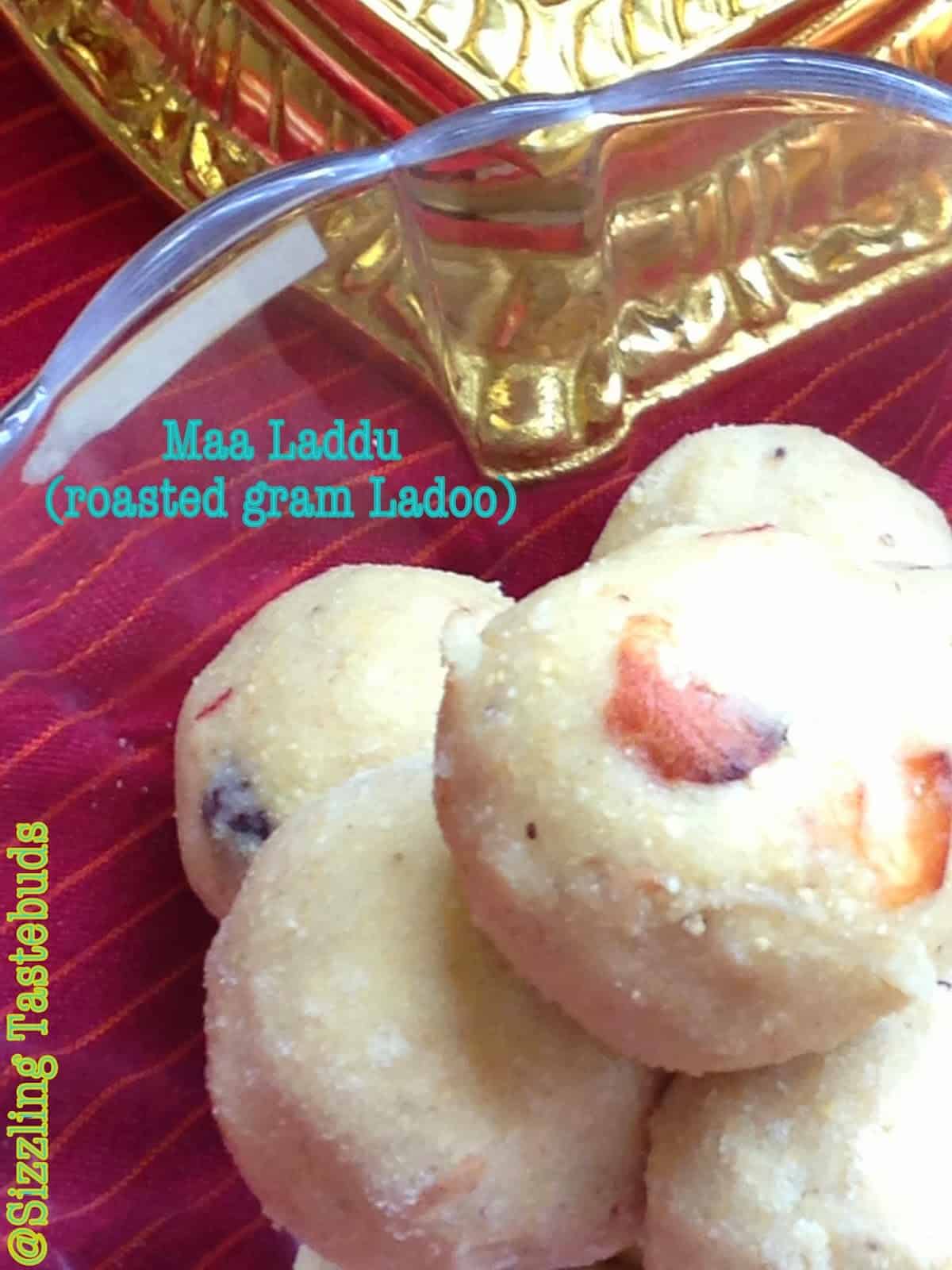 Pin