Browsed. Cooked. Clicked. Posted – thus came about this totally delicious Lucknowi biryani.
I had already scheduled a post for alphabet L but wasn't happy about the post – something kept nagging , I can't really put my finger on it. 
So just yesterday late evening at home after work, was leisurely browsing and one thing led to another and I landed on this yummy biryani recipe from Smitha's blog.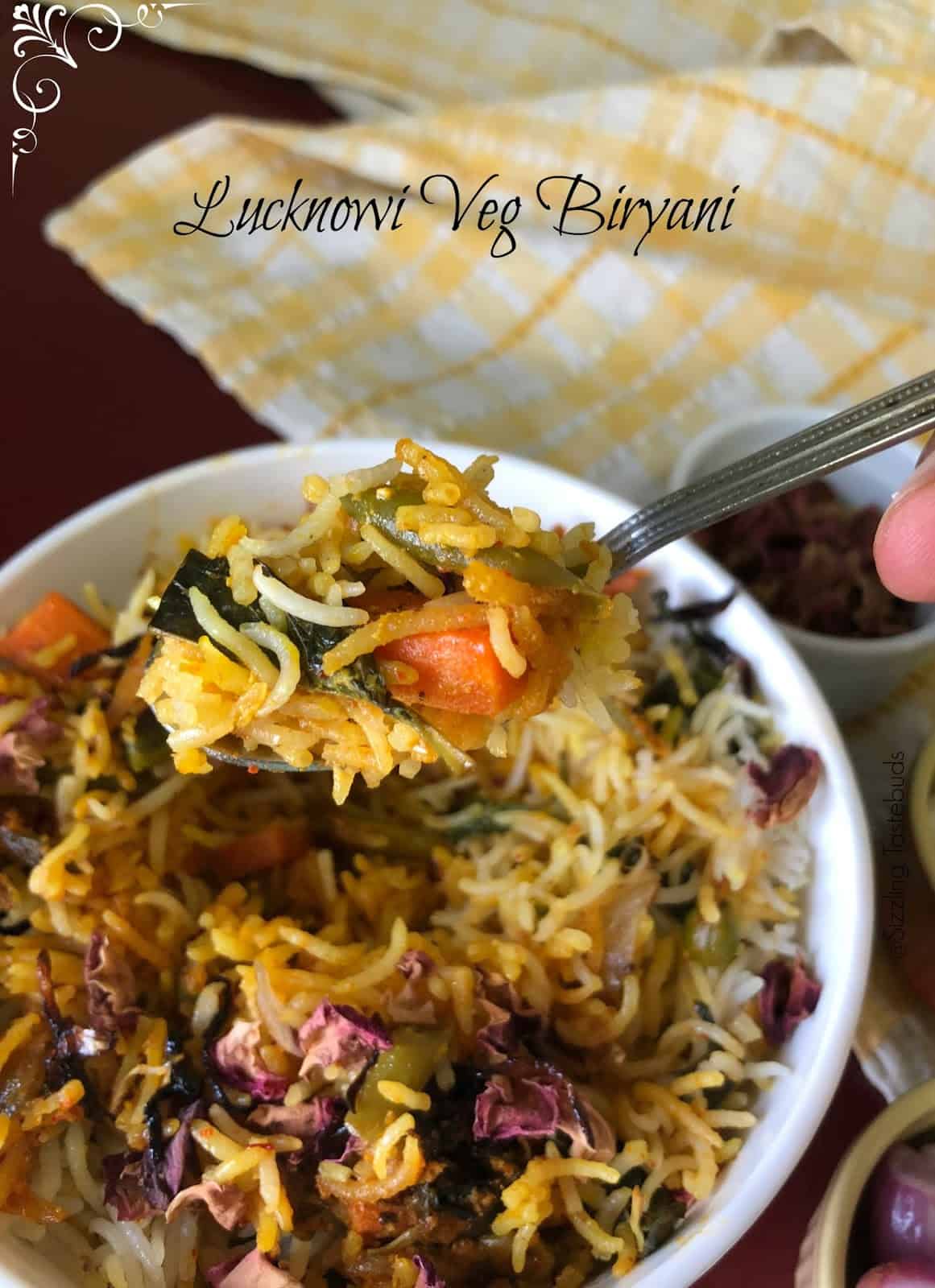 Pin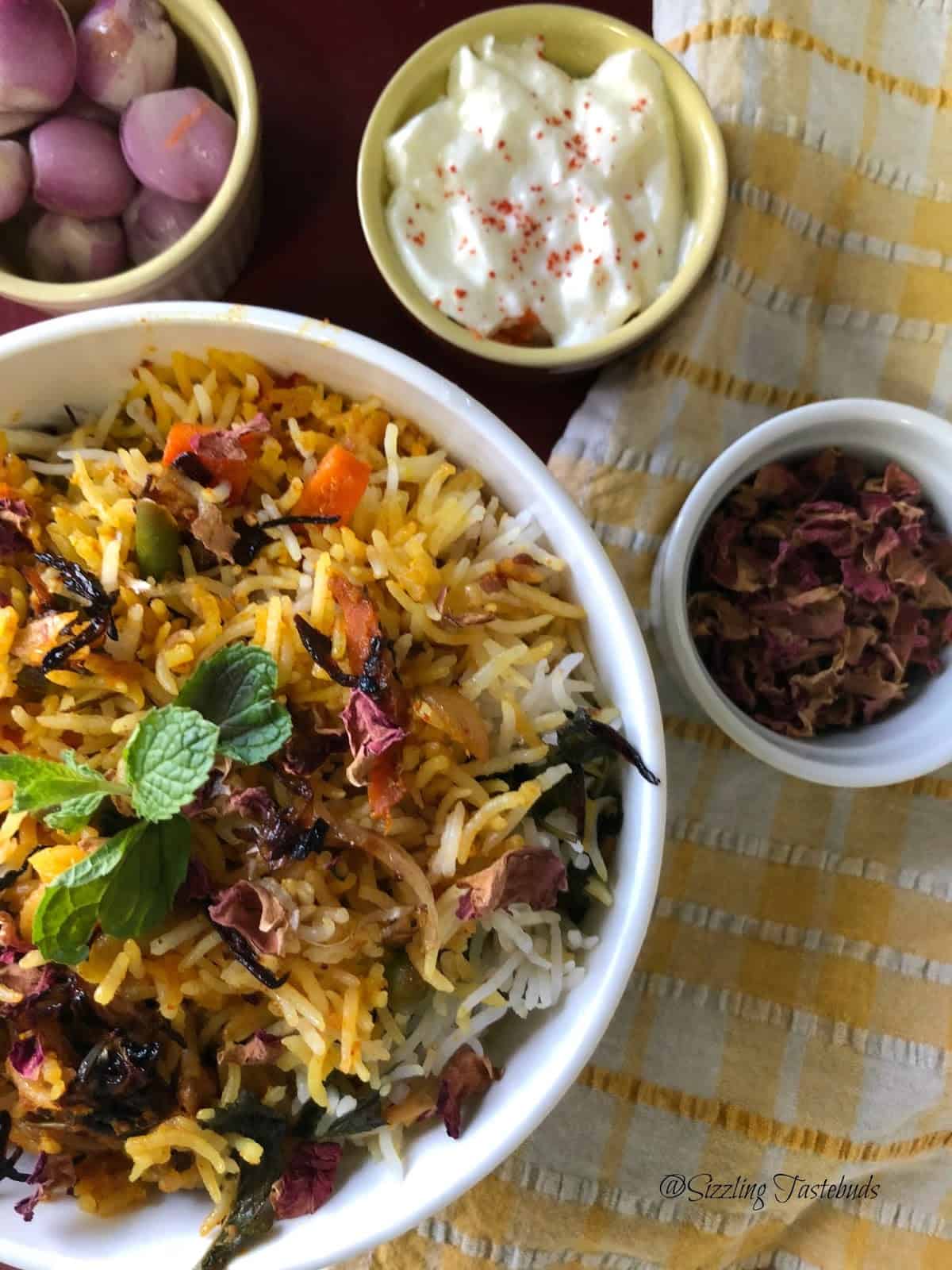 Pin
Having been to that city a couple of times, I have noticed that biryanis n kebabs complete the street food picture 🙂 of course as mentioned in my Galouti kebab, most dishes are meat based which are now getting popular being converted to veg/vegan versions.
This is a pure veg biryani. Of course the original recipe included ghee which I have completely omitted without any lack of taste. 
As am posting this on the day of the post and not before, there's a linkback to the original recipeas I followed it 100% except to omit ghee and top it with fried onions and dried rose petals. Thank you, Smita ! We loved the simple, earthy flavours and the proportions were exact. 
This can be vegan if you sub the milk and the yoghurt with vegan substitutes.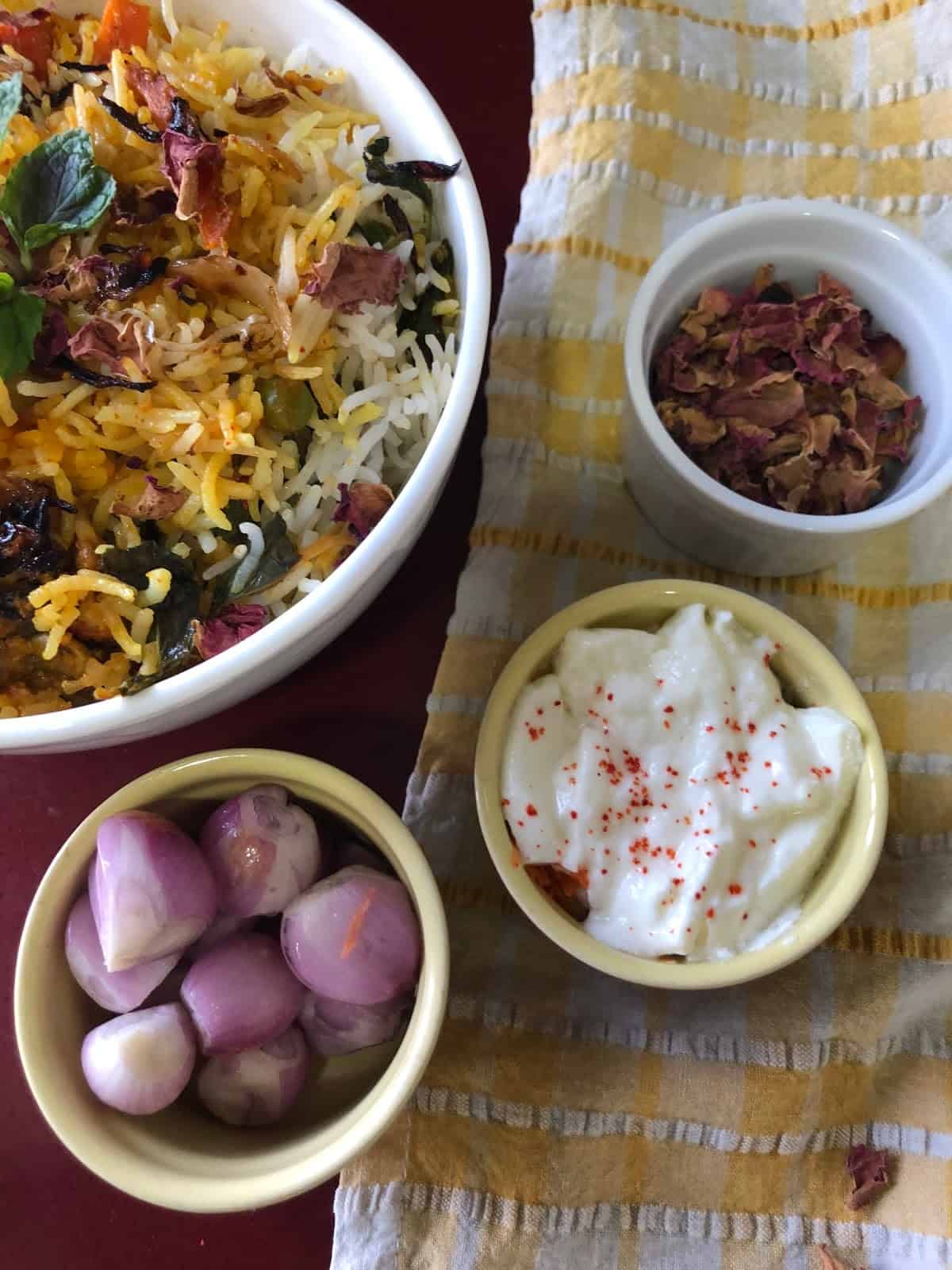 Pin
So am simply linking it back to the original, where you may find all ingredients n methods.
Of course the picture tutorial will do full justice to the steps .
Served this biryani was with a topping of birista (fried onions) and dehydrated rose petals , and a side of veg raita and salad 
Serves : 3~4 generously with 2 cups of cooked basmati rice + 1 cup of cooked vegetable.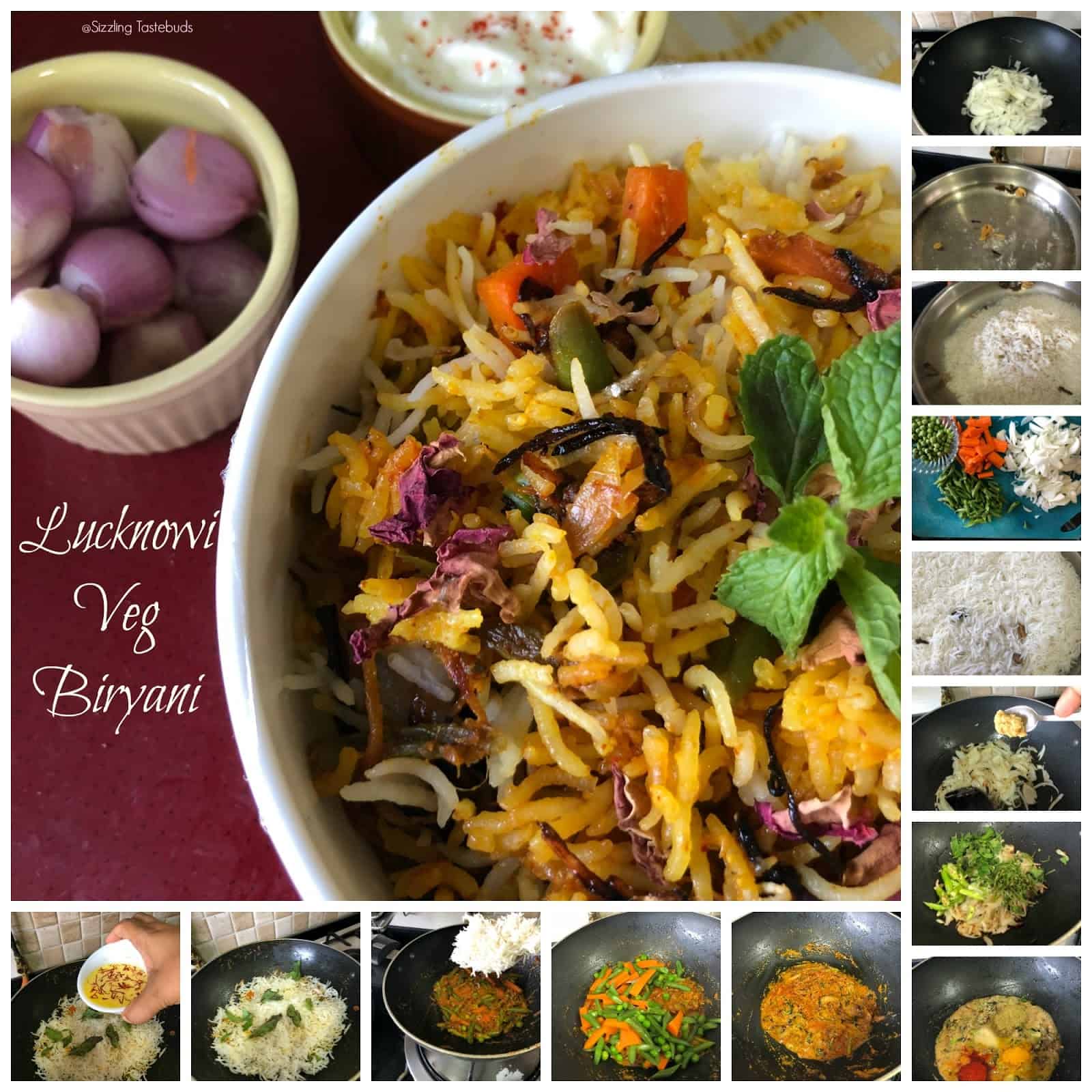 Pin
So far on the Explore the Flavours Mega Marathon featuring street food, we have seen on this blog :
Pin
Check out the Blogging Marathon page for the other Blogging Marathoners doing BM# 87