Sprouts are more nutritious than legumes for they are more easily
digestible, and give higher fibre content than most foods. We love sprouts in all forms – Sprouts Adai, Sprouts Rava Idli, Salad, Khichdi etc…
So what is a
diabetic special Sprouts tikki doing in a kids' special Legumes theme post ?
Well, I believe that if you provide healthy eating habits at home, kids wont go
after junk food – Atleast thats what happened when I had made this as an
evening snack. I had made it for a diabetic guest at home, and kiddo liked the taste so much that she asked me to prepare it
again in the morning along with the Kala Channa Pulao for her lunchbox.
It was
a bit of protein overdose, but as long as she liked it, and the box came back
empty, who am I to complain ? Do try this out, and am sure you would make it
often. Sending it to BM # 46 Legumes Special Themeand Valli's Kids Delight event.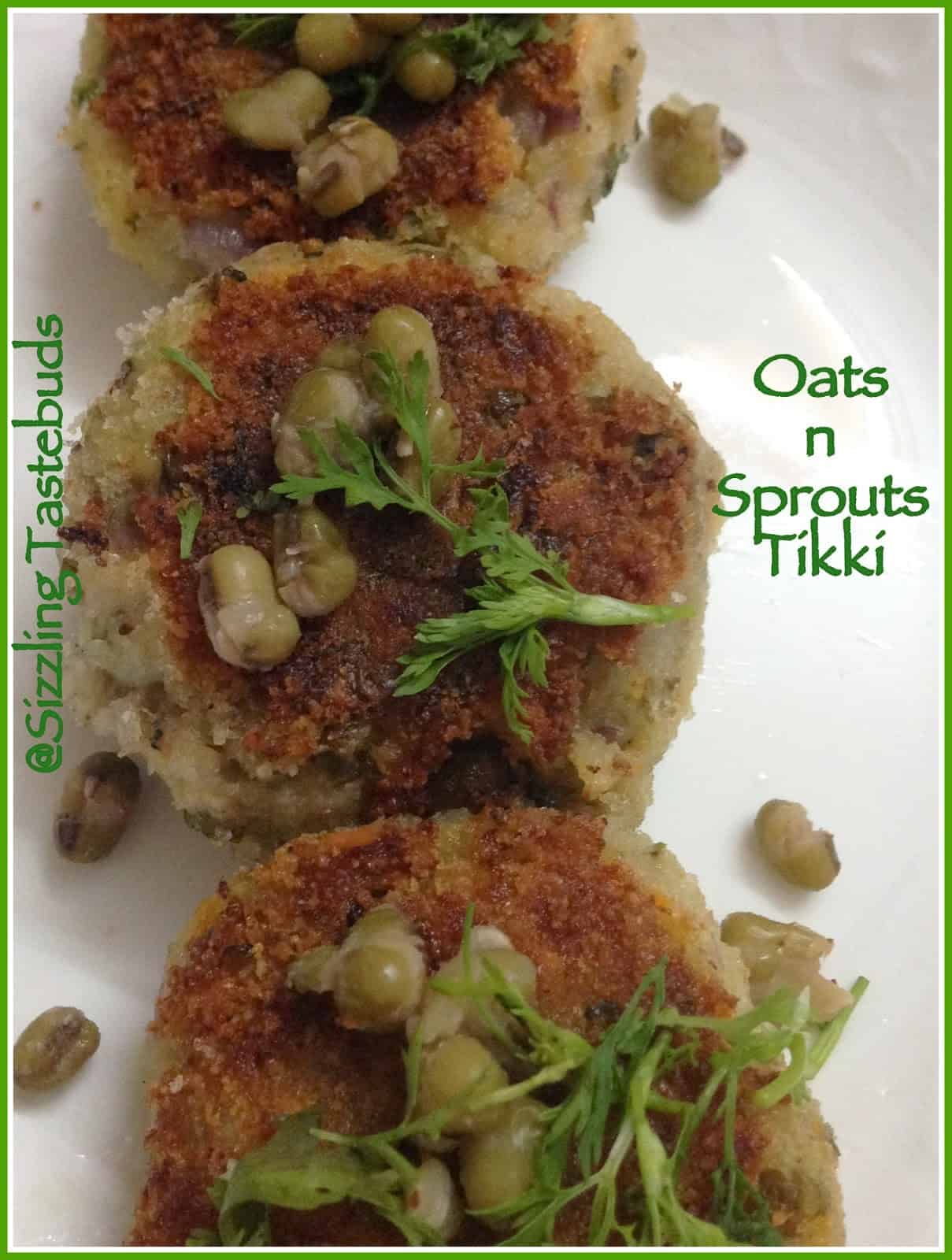 PinPin

Prep time : 15 mins | Cook time : 15 mins

Makes : 8-10 Tikkis

Why is it diabetic friendly? find out in the list of ingredients:
Moong Sprouts – 1 cup ( you could use any sprouts you have on
hand)
Raw Banana – 1 medium
Soya flour – 2 TBSP
Ragi / Nachni / Finger millet flour – 2 TBSP
Oats – 3 TBSP – – roasted lightly
Salt – to taste
Oil – to baste – about 3 TBSP
Dry masala powders – Cumin, coriander, dry mango, turmeric, red
chilli, garam masala
Ginger grated – 1 tsp

Coriander leaves – few
Method:
Peel and chop raw banana into 2 – 3 parts. Pressure cook both
moong sprouts and Raw banana for 3 whistles. Drain all water. Grate the banana
or mash it well with the palm of your hand.
Add salt, soya flour, Nachni flour, Oats, boiled sprouts, and all
other ingredients except oil and mix well. Make it into one dough like
mixture.
Make into equal sized tikki / cutlets and refrigerate for 15 mins.
In a gas top grill / tava, baste these with oil and grill on low
flame till they turn golden brown.
Serve immediately or pack with pulao or any other dish for a
complete meal.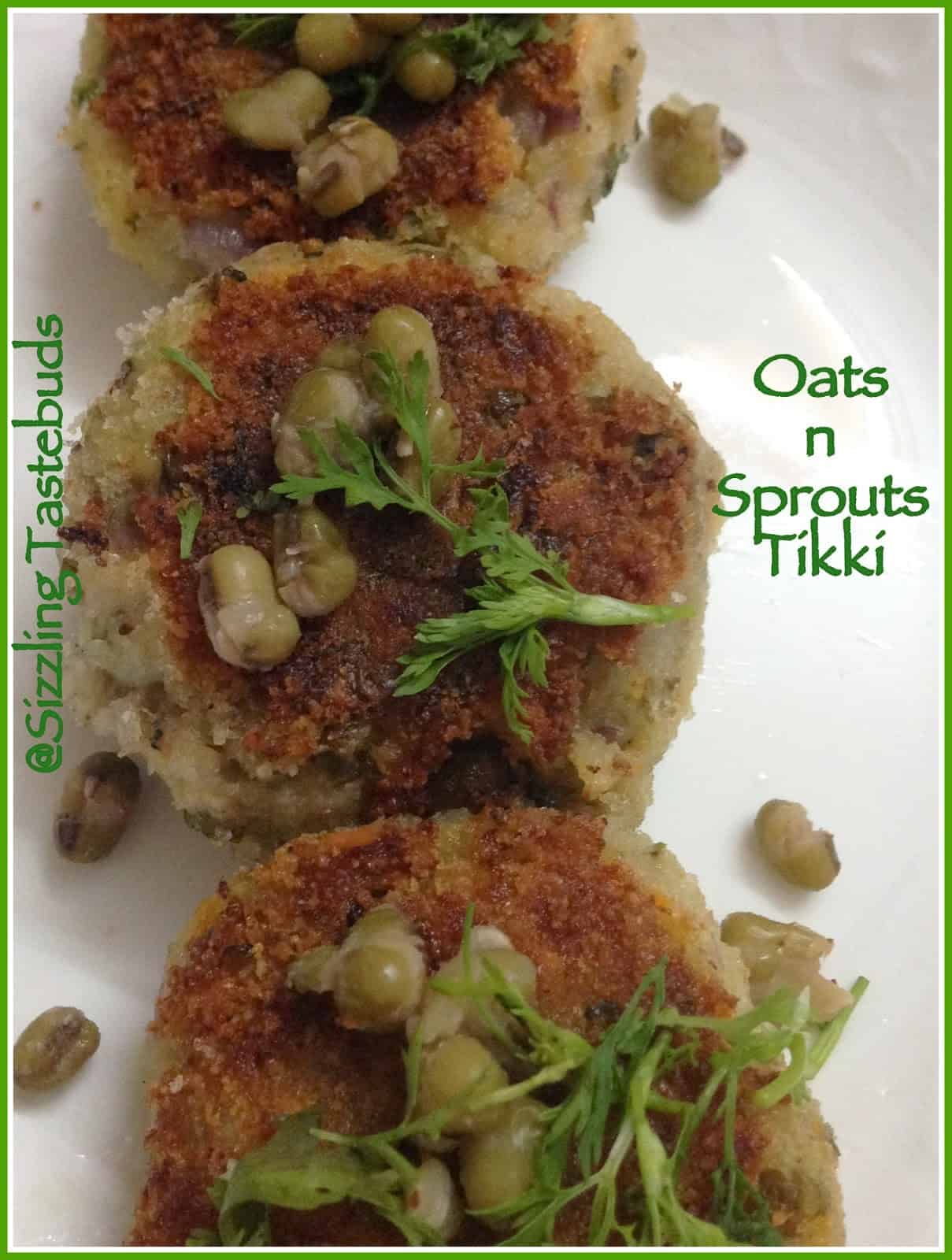 PinPin