There
is no more lovely, friendly and charming relationship, communion or company
than a good marriage– Martin Luther.
Martin Luther
definitely got the essence of any good marriage right in those words above.
What better defines a wedding than a companionship, isn't it ? A life long
commitment, a whole heart for a whole life (as I read somewhere), two souls
coming together in holy matrimony ! A wonderful feeling to last a lifetimeJBut, hey hold your horses. In case
you think I have switched careers (or hobby if you prefer) from cooking food to
cooking up stories on matrimony, its not so. We at Blogging Marathon celebrate a
virtual wedding shower for our dear friend Aarthiwho is to be wedded later
this fortnight !
And what better way than to pick and choose a dish from her
blog, and recreate it as a celebrationJAarthi, this is for you dear – and wishing you every happiness in the days
aheadJ I was literally
stumped when I had to choose from a wide array of dishes that Aarthi has
managed to churn out – its like a huge menu card with its array of dishes from
several cuisines. I finally managed to pick out Malai Kofta from her blog, and
started to make the same. As luck would have it, the omnipresent ingredient in
my freezer – Paneer – ran out. Perhaps, to make way for these delicious Low fat bottlegourd Koftas
that turned out yummy ! And there was no
telling how wonderful they tasted with hot Phulkas right out of the stove .
I
pretty much followed her recipe, making tweaks here and there for a low fat
version ! Which also qualifies this dish to go straight to the event that I am
hosting all May – Fast Food not Fat Food and also to Ramya's ABC Series-Gourds..
So, lets get
to the recipe: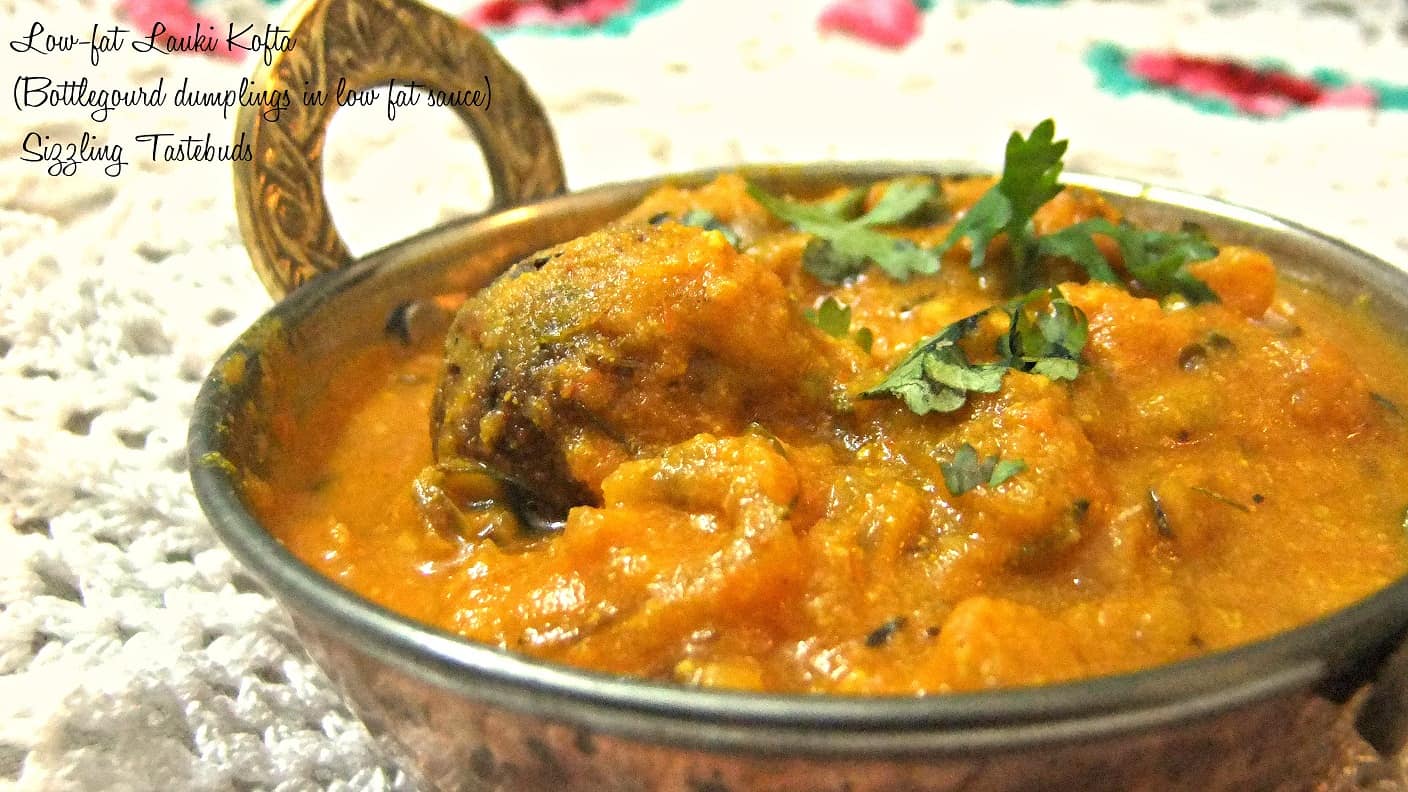 Pin

———————————————————————-

Prep time : 15 mins

Cook time : 30 mins

Serves – 4

Difficulty level :
Medium

Serving Suggestions: Butter Kulcha/ Wholewheat Kalonji Naan / Spring Onion Parathas

———————————————————————-

Ingredients:
Bottlegourd – 1
fairly large
Besan / chickpea
flour – 4 TBSP
Onions –1 medium
Salt – to taste
Turmeric – ½ tsp
Oil – 4 TBSP
Coriander & Lemon juice (1 tsp) – for garnish
Cumin seeds – 1 tsp
Dry
masala powders (split use)
Red chilli powder –
1½ tsp
Coriander powder – 2
TBSP
Cumin powder – ½ TBSP
Garam Masala powder –
1 TBSP
Amchur / dry mango
powder – ½ TBSP
Pepper powder – ½ tsp
For the spicy gravy:
Onions – 2 medium
Tomatoes – 2 large
(ripe)
Garlic – 2 pods
Ginger – 1 inch piece
Cinnamon – ½ inch
stick
Elaichi / Cardamom –
½ tsp
Oil – 2 TBSP
Method:
1) Wash
and peel bottlegourd. Grate finely. Leave for few mins. Taking handfuls of the
vegetable, squeeze out the water tightly. Again leave for 3-4 mins. Squeeze
again. Repeat for the third time. The grated vegetable should be almost dry to
the touch.
2) In
a large bowl, mix the grated bottle gourd. Add chickpea flour (besan), salt,
half of the dry masala powders (red chilly / pepper/ garam masala / coriander
powder / cumin powder, turmeric, amchur), coriander leaves and mix into
thickish dough. Do not add any water (unless you use ½ tsp or less for binding
– the salt will provide enough moisture).
3) Make equal portions of this dough and
keep covered for 2 -3 mins.
4) Heat
a paniyaram pan (you can also deep fry the balls, but I didn't). Line the pan
with a film of oil. Place the bottle gourd balls and fry them on medium-high flame
for 4 – 6 mins till they turn golden brown on all sides. Drizzle a little more
oil to help them cook faster.
5) Drain
all the koftas made this way on a paper towel.
To make the gravy:
1) In
a pan, heat 2 TBSP of oil. Saute chopped garlic, ginger, chopped onions and
tomatoes for 3 – 5 mins. Cool and dry them with the rest of the masala spice
paste (indicated above).
2) In
the same pan, heat the rest of the oil. Splutter cumin. When done, add the rest
of the chopped onions and sauté lightly. Now add the ground masala and cook for
3 -4 mins. Add the rest of the dry masala powders, salt, turmeric and fry again
for 7 -8 mins till the oil separates.
3) You
may add a cup or two of water to get a fairly large amount of thickish gravy.
While the gravy simmers, gently add in the koftas and Cook covered for 3 mins
till the koftas absorb some of the flavours of the gravy. To make this a richer
dish, finish with cream just before you take it off the fire.
To serve:
Transfer to serving
dish. Finish with lemon juice and coriander leaves. Serve hot with Rotis / Naan
/ Phulkas. You may also place two koftas per serving and pour the gravy onto
them just before serving.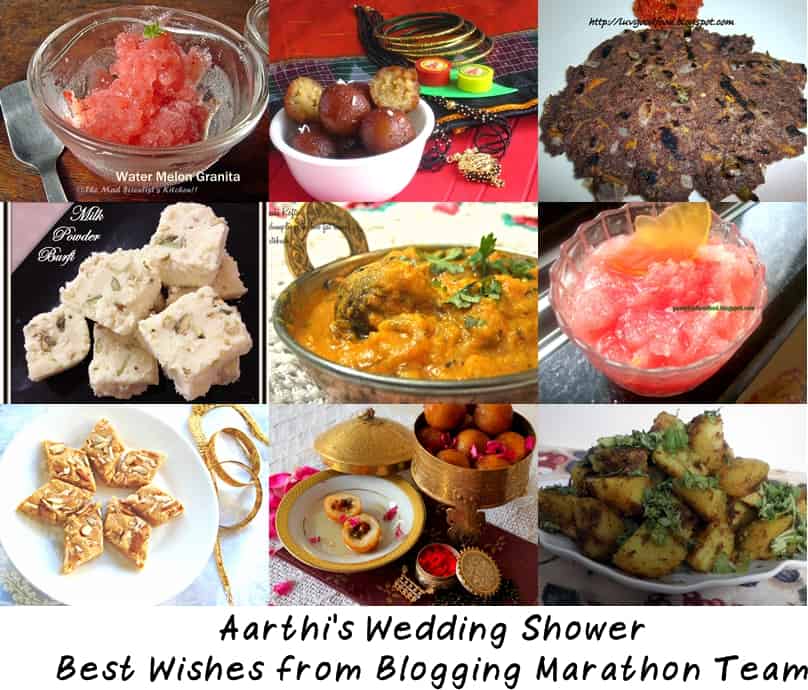 Pin