Laxanosoupa (or Greek Cabbage Soup) is perfect as a Summer meal by itself. As with most Mediterannean / Greek dishes this is doused with copious amount of Olive oil and we loved this both warm and cold. Teamed with some toasted Garlic Bread, this makes for a complete meal. I made a large portion of this recipe adapted from here. We often the Greek Panzanella Salad so I was sure we all would love this dish as well.
This week have Amrita at Foodiemondaybloghop who's given us a unique theme titled "#ThirdLetterLucky" which means we need to make any dish starting with the third alphabet of our name. I have made Laxanosoupa – a greek Cabbage soup. Make it once and I am sure you have cabbage haters going for seconds (as it happened at our family :p)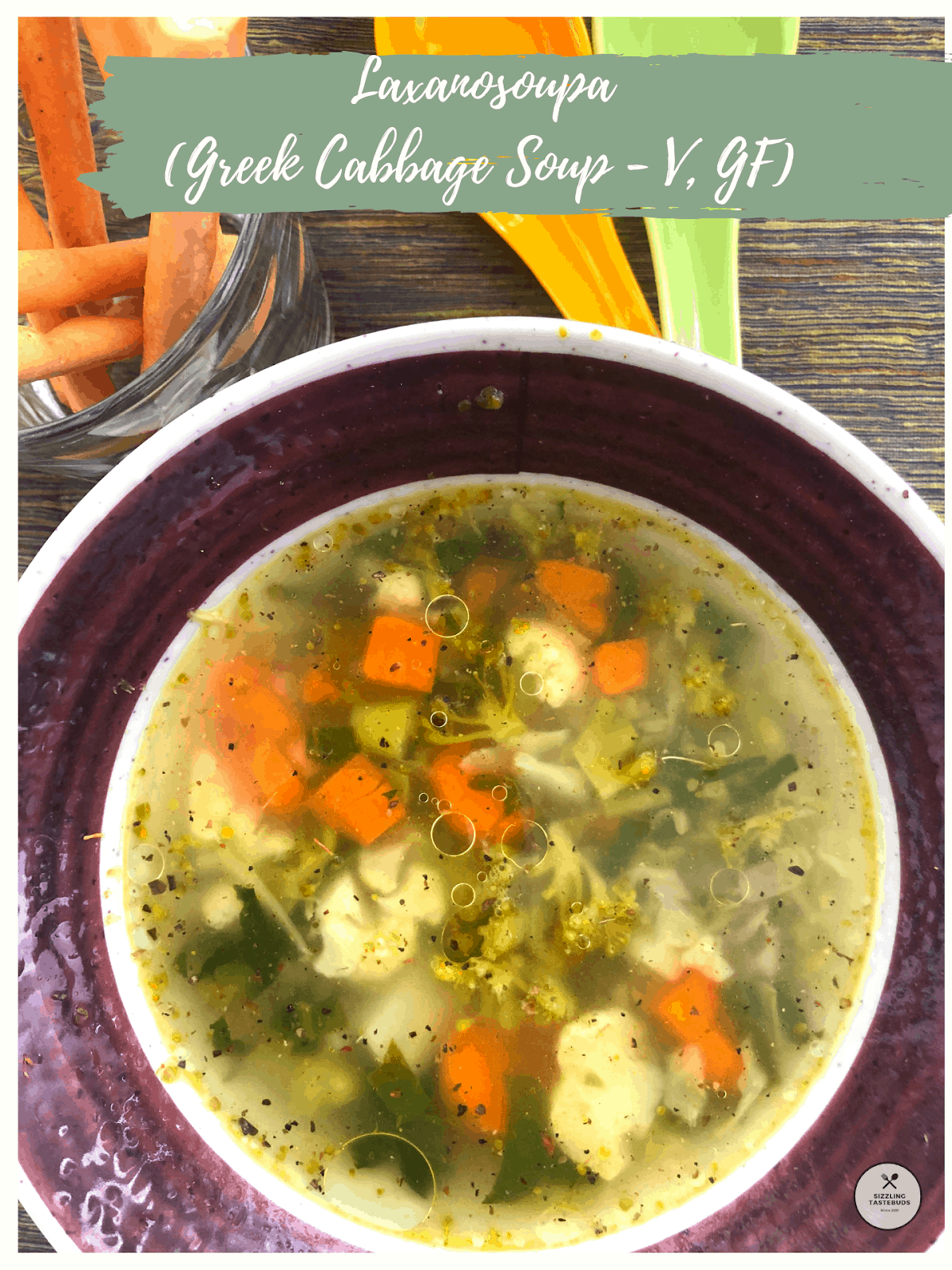 Pin

It takes 15 mins of prep time if you have previously made veg stock. Else, make the veg stock earlier and then proceed. Plain water will work as well, but veg stock, as it always does, adds a lot of depth to this dish. Serve warm or cold. Like most broth based soups, this can be based in a crockpot or soup pot too, but I used my trusted pressure cooker. The Greek influence came from the largish quantity of Olive Oil that goes into this recipe. You can adapt it with the veggies mentioned below or make your own substitutes.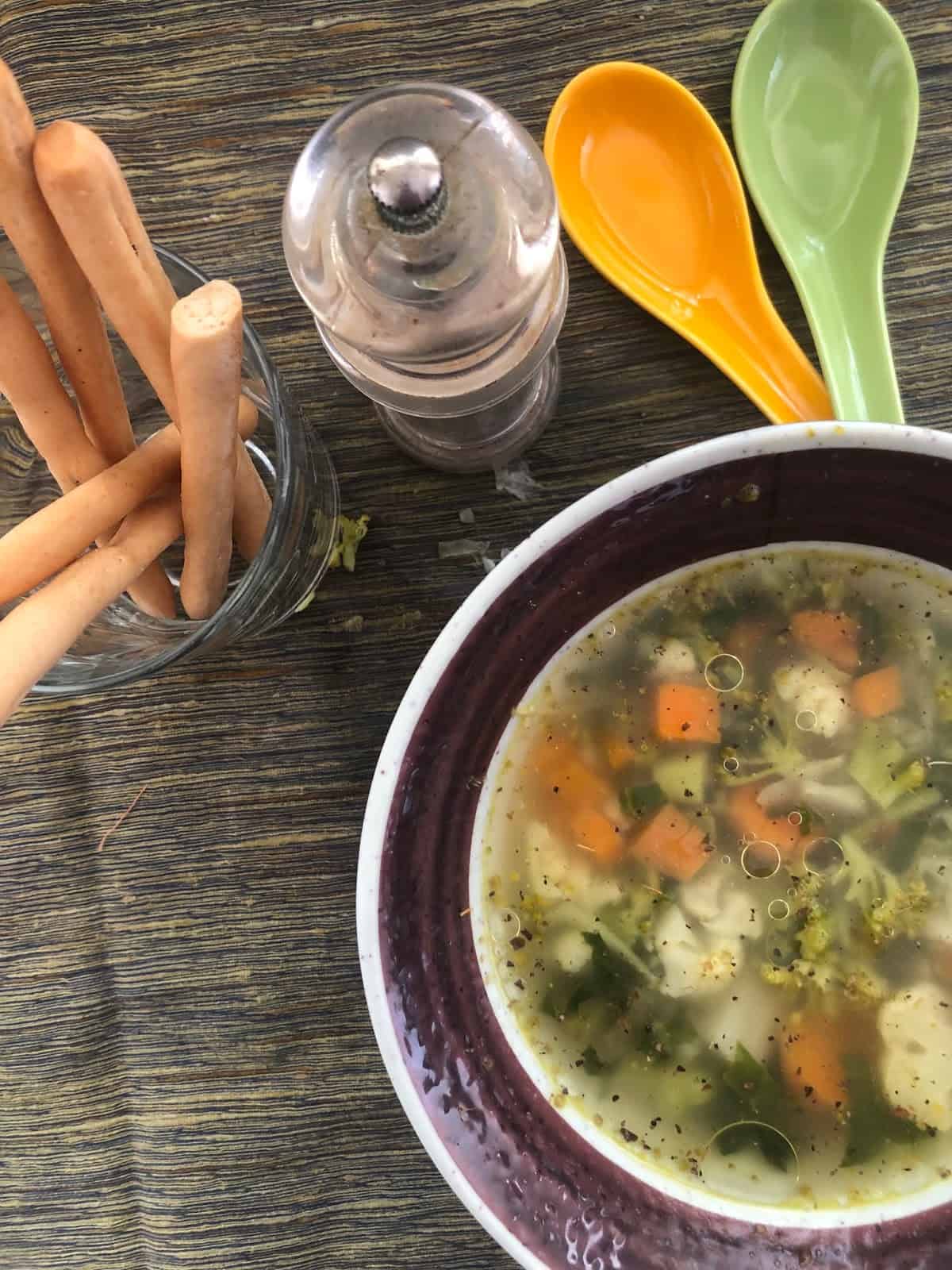 Pin

Laxanosoupa – Greek Vegan, GF Soup

Prep time – 15 mins , Cook time – 15 mins , Serves – 2~3

Ingredients:

Olive oil – 3 tsp (I used EVOO)

Onion – 1 medium (minced fine)

Garlic – 1 large pod (opt. but recommended)

Carrots – 1 medium (medium diced)

Broccoli florets – 1/3 cup

Cauliflower florets – 1/3 cup

Potato – 1 medium (peeled and cubed)

Shredded cabbage – 1 cup (240 ml)

Salt and pepper – to taste

Veg stock or hot water – 4 cups

Dried Oregano and thyme – 1 tsp each

Lemon juice – 1 tsp

Chopped parsley – 1 TBSP (I didn't use)

PIN FOR LATER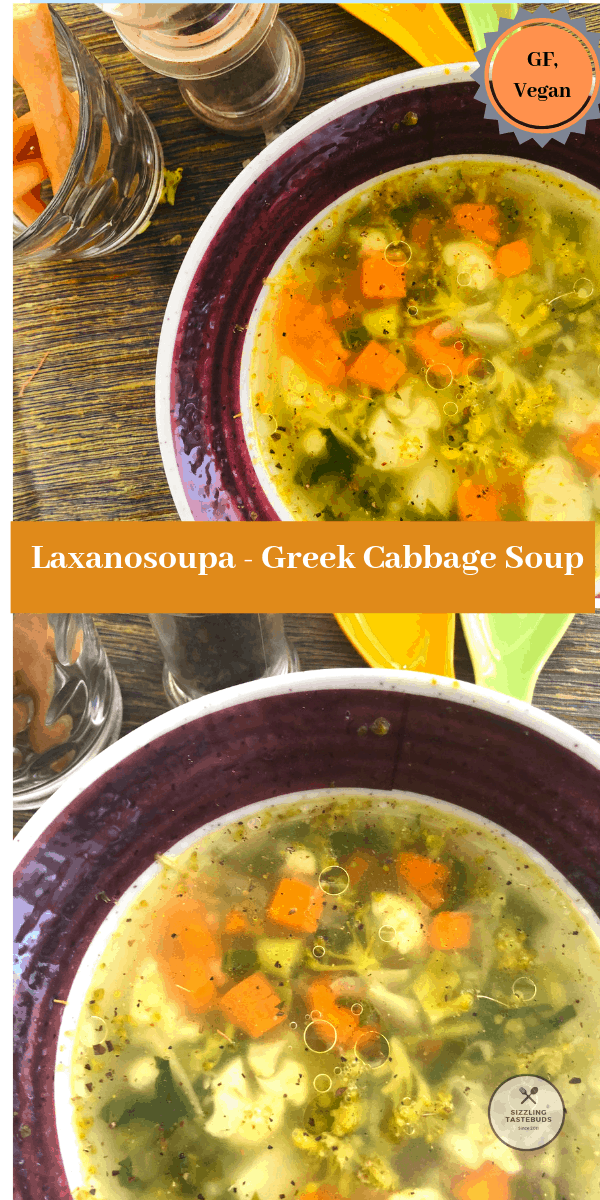 Pin
How to:
In a soup pot / pressure cooker, add the olive oil, reserving a tsp of the same. Fry the minced onion and grated garlic – fry till translucent. add the veggies and fry for 3-4 minutes, now add the salt, pepper to taste along with the spices.
Add the hot water / veg stock (unsalted preferred, else reduce the amount of salt added to this soup) and let it come to a boil. Cover and cook till the veggies are tender ( I pressure cooked for 2 whistles and allowed the pressure to come down on its own).
Once done, check for salt and spice. Also, mash up some of the potato chunks to give a texture to this soup (unless one prefers it broth-like).
Now let it simmer for 1-2 mins, add the lemon juice, chopped parsley and the remaining olive oil and serve immediately with some bread on the side (or as it is)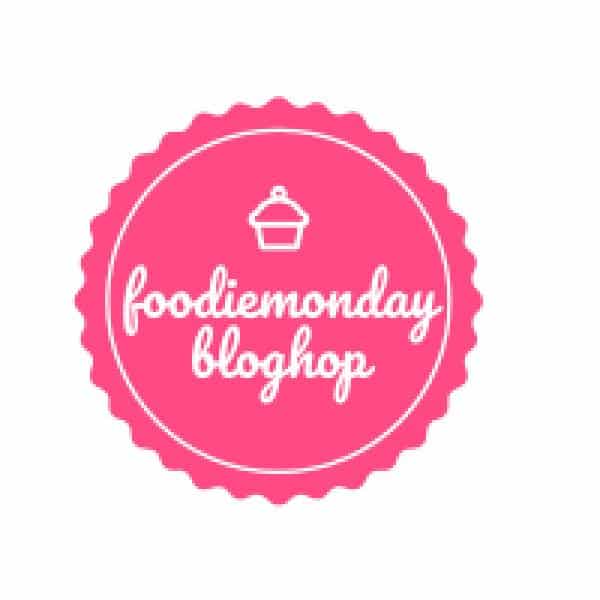 Pin