Cooking for one can be pretty tedious especially for working professionals or even SAHMs (Stay at Home Moms) with a toddler / infant. This is a soup that can be rustled up in almost no time.
First of these is a soup. As mentioned here, my kids love soups of most forms. With the winter here yet to smile upon us (it barely lasts 4-6 weeks), this is something we make thru the year, and I was surprised it was yet to feature on the blog.
PIN THIS 21 soup link collection for your ready reference.
So, here it is – Carrot Lentil Soup. Takes under 20 mins to prep and cook. It can be done while you are in the shower after work (or a busy day at home). Do make this and let me know how you liked it…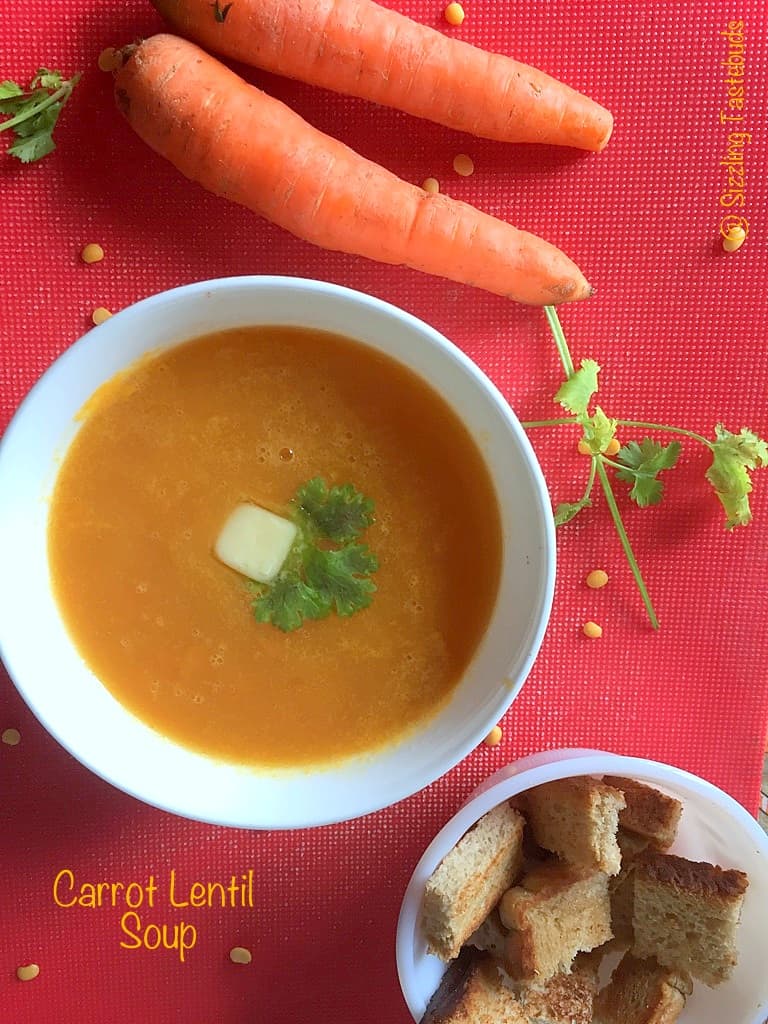 Prep time : 5 mins, Cook time : 15 mins ; Serves : 1 (about 250 ml)
PIN FOR LATER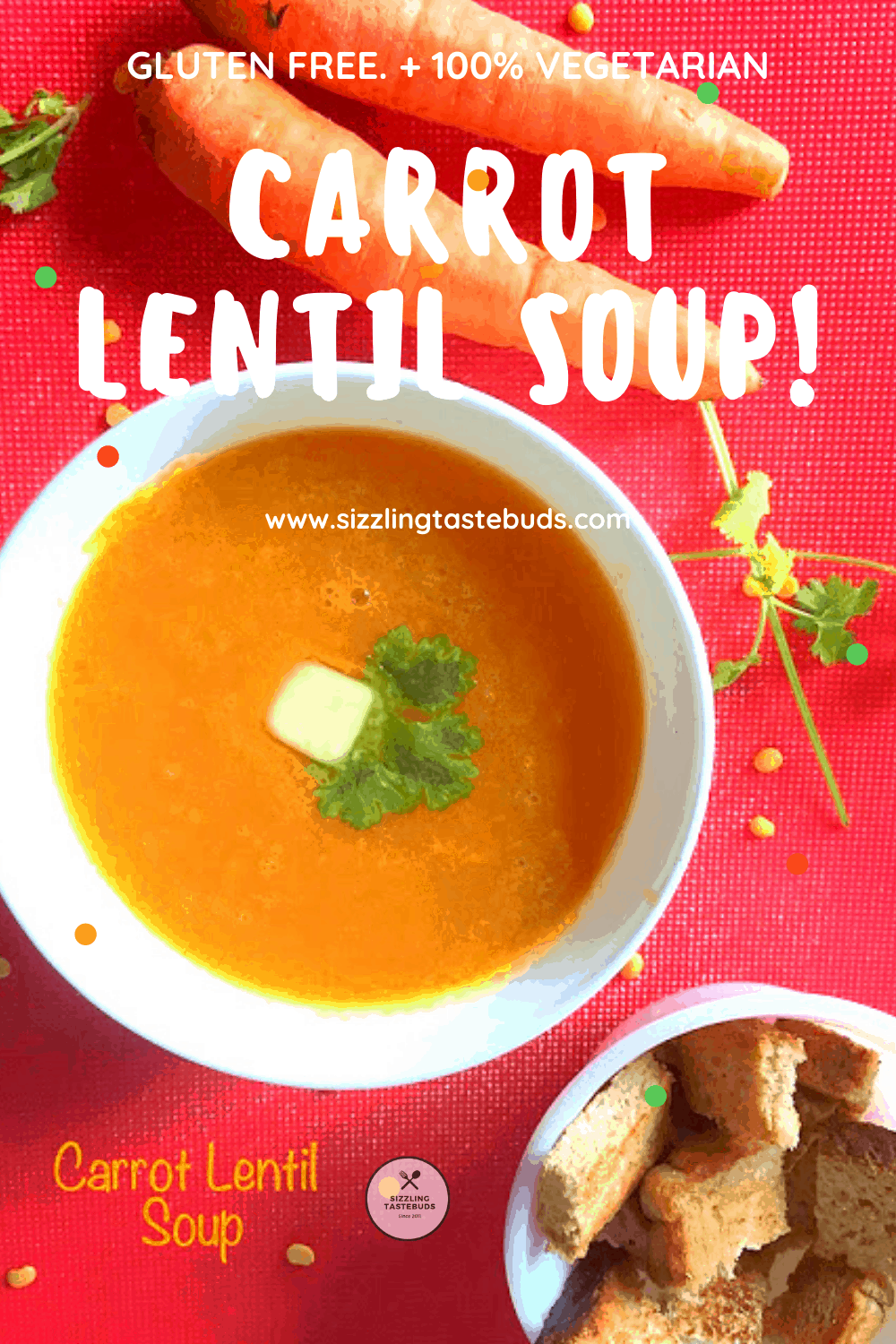 You would need:
Carrots – 1 medium (I prefer the Orange variety to red ones)
Moong Dal OR toor dal (split green gram OR split pea) – 2 TBSP
Onion – 1/2 (halved will work as well)
Potato peeled – 1/2 no
Garlic – 1 pod (opt.)
Salt & pepper – to taste
15-min Homemade Vegetable Stock

– 2/3 cup
Garnish – cream or butter (skip if vegan, or use vegan butter alternative)

Method:
Wash, peel and chop the veggies. In a small pressure cooker (I used 2 litres pan), add the stock / water, chopped veggies, garlic, dash of salt. Close and pressure cook for 4-5 whistles.
Take your shower / finish checking the last of your emails for the day :-))
Let the pressure release on its own.
Puree all together. Sieve if needed (I didn't). Let it simmer for 2-3 mins.
Season with salt and pepper
Finish with a dollop of butter / fresh cream or savour it hot as is 🙂