Continuing the #Guestpost series on this blog, we have a very talented food blogger Preethi, who blogs at Preethi's Cuisine. Hailing from Bangalore, but settled out of India now, we have similar roots in Karnataka Cuisine. Preethi specialises in no-fuss, healthy, hearty eats as is evident from her recipes on the blog. Thank you, Preethi for sharing your family recipe Kadle Manoli.
Over to Preethi in her own words now…..
**********************************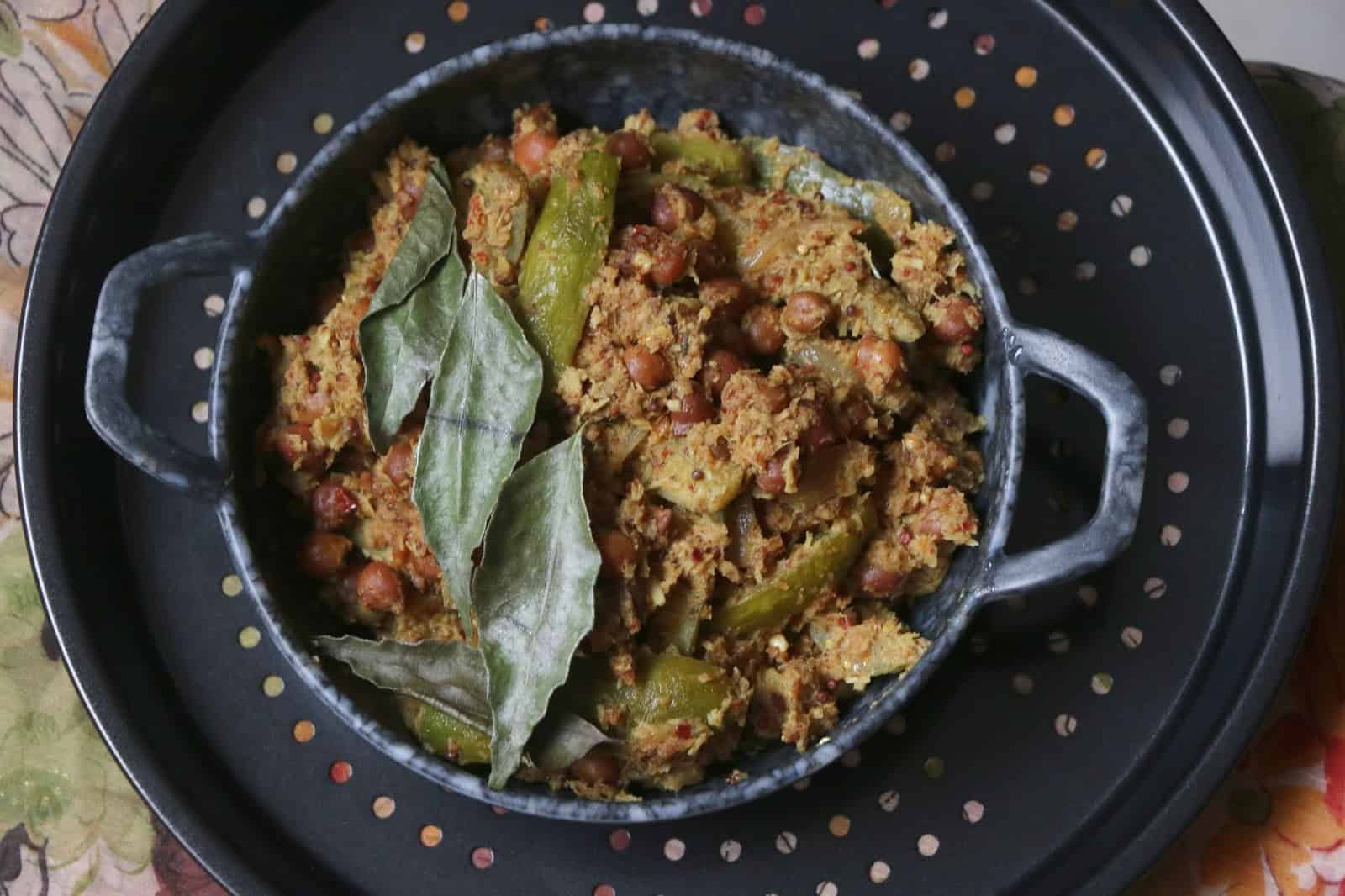 Pin

This is Preethi Prasad. I am passionate about cooking . Being a working professional, cooking helps me to destress. I am basically from Bangalore and currently based out of Singapore.




I had never thought of starting a food blog even in the wildest of my dreams.My mom always wanted me to start a blog and whenever she raised this topic, I would brush her off. I had a helper all these years, and never bothered about cooking as it was taken care of by her. I used to cook once in a while, when I felt like or there was a demand for my signature dish.




My helper left in September 2013 and since then I have taken over the realm of my kitchen. Initially ,I used to cook as if it was my duty and really did not enjoy it. From June 2014 my perspective towards cooking changed. I started enjoying it and wanted to try something new everyday in spite of my hectic schedule. My hubby used to tease me that I am bitten by a bug. Well this seems to be true as I enjoy cooking now and try and experiment in my own way as and when I have time. Kitchen has become my favourite place these days.




On May 1 2015, I was talking to my elder son about starting a blog and he helped me to create one. I must admit that kids these days are very fast.




I started this blog to document my recipes for the benefit of everybody. Being a Vegetarian, you will find mostly Vegetarian recipes here along with few recipes using eggs on special request from some of my friends. Most of them will not be on the Restaurant menu. You will find many uncommon but healthy and Yummy Recipes.




I would like to thank Kalyani for inviting me to do a guest post for her blog. I got to know Kalyani when she joined our Foodiemonday bloghop. She is an amazing blogger and has some wonderful recipes on her blog Sizzling Tastebuds There are many Vegan recipes too. You need to check her blog to learn some wonderful recipes.She is basically from Bangalore and now based out of Mumbai.Glad to connect with her.




Coming back to the recipe….




I am sharing a delicious and quick recipe from Mangalore region called Kadale Manoli.This is a traditional preparation from Mangalore made with chickpeas and Ivy Gourd and is usually served on special occasions.I had this at my friends place and instantly fell in love with it. I make it often and have it with yogurt and skip rice. It is made with fresh grated coconut which enhances the taste and takes it to a new level.It has a nice sweet and tangy flavour.




Recipe for Kadale Manoli: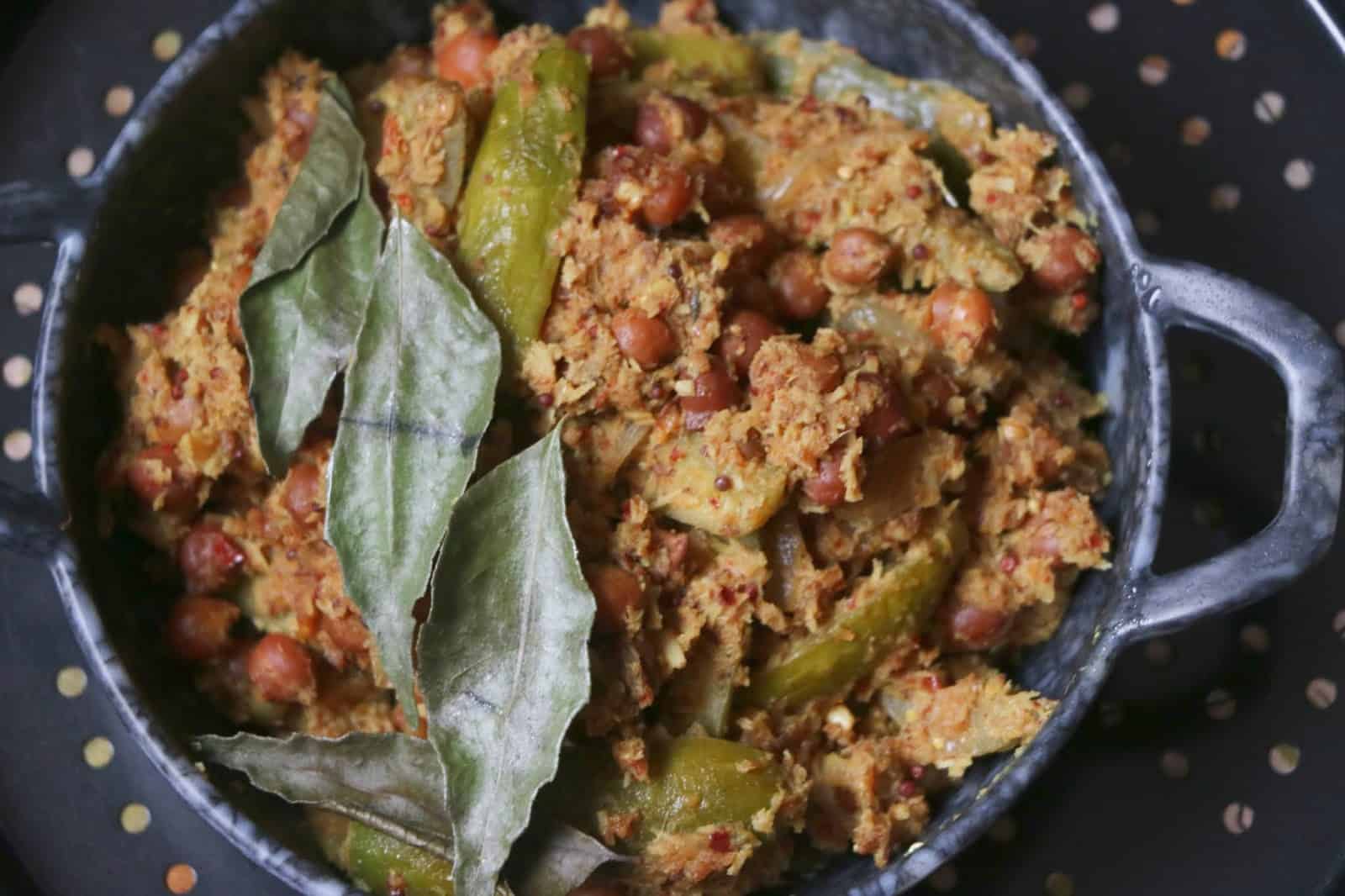 Pin




Ingredients:

250 Gms Ivy Gourd / Tendli

½ Cup Black Chickpeas

1 Tsp Cumin Seeds / Jeera

5 Kashmiri Red Chillies

½ Cup Grated fresh coconut

2 Tsp roasted Coriander Seeds /Dhania

½ Cup Chopped Onions

¼ Tsp Haldi / Turmeric

¼ Tsp Mustard

2 Cloves of Garlic Chopped

½ Tsp Chopped Ginger

1 Tsp Tamrind Pulp

¾ Tbsp Palm Jaggery

Finely Chopped Coriander Leaves

Few Curry Leaves

Salt to taste




For Tempering:

½ Tsp Mustard seeds

Generous pinch of Hing

Few Curry leaves

¼ Cup finely Chopped Onions

1 Garlic clove finely chopped




Method:
Soak Black chickpeas overnight .Pressure cook them upto 3 Whistles. Drain the excess water and keep it aside. Do not throw the excess water.

Wash and clean the Ivy gourd. Slit them vertically and cut each one into 4 parts.

Grind roasted coriander seeds ,cumin seeds , red chillies ,mustard seeds,haldi,few curry leaves,chopped ginger and garlic in a blender. Now add grated fresh coconut and pulse it to get a coarse mixture. Do not make a paste. Add very little water only if required.Keep this mixture aside.

Heat a wide bottom pan. Add oil. Once the oil is hot add crushed garlic ,hing ,mustard and chopped onions , tendli and curry leaves. Shallow fry tendli until it is cooked.Now add the ground masala and salt. Mix well and stir fry for about 3 minutes until the masala is nicely absorbed.Next step is to add palm jiggery , tamrind pulp and boiled black chana. Mix well and allow is to cook on low flame until the flavors are well absorbed.Cook for about 2-3 minutes. Garnish with finely chopped coriander and switch off the flame.

Serve hot with Ghee, rice or Phulkas or Rotis.

Enjoy!!!!!!!!!