Somewhere on top of my to-do list was Jalebi . Having tasted it at many North Indian weddings / functions, I am amazed how similar yet different it is from its South Indian cousin Jaangri. They look similar yet are taste and ingredient-wise miles apart.


Given my reluctance to deep fry , this was one of the few dishes that were deep fried (trust me, I even looked up google to see if someone had "baked or pan fried" these !! Lol )


I was quite taken in by chef Vaman's videoof almost instant jalebi without any commercial additives like Rankat / hydro yet tasting like the halwaai/ sweet meat shop's owner's secret recipe 🙂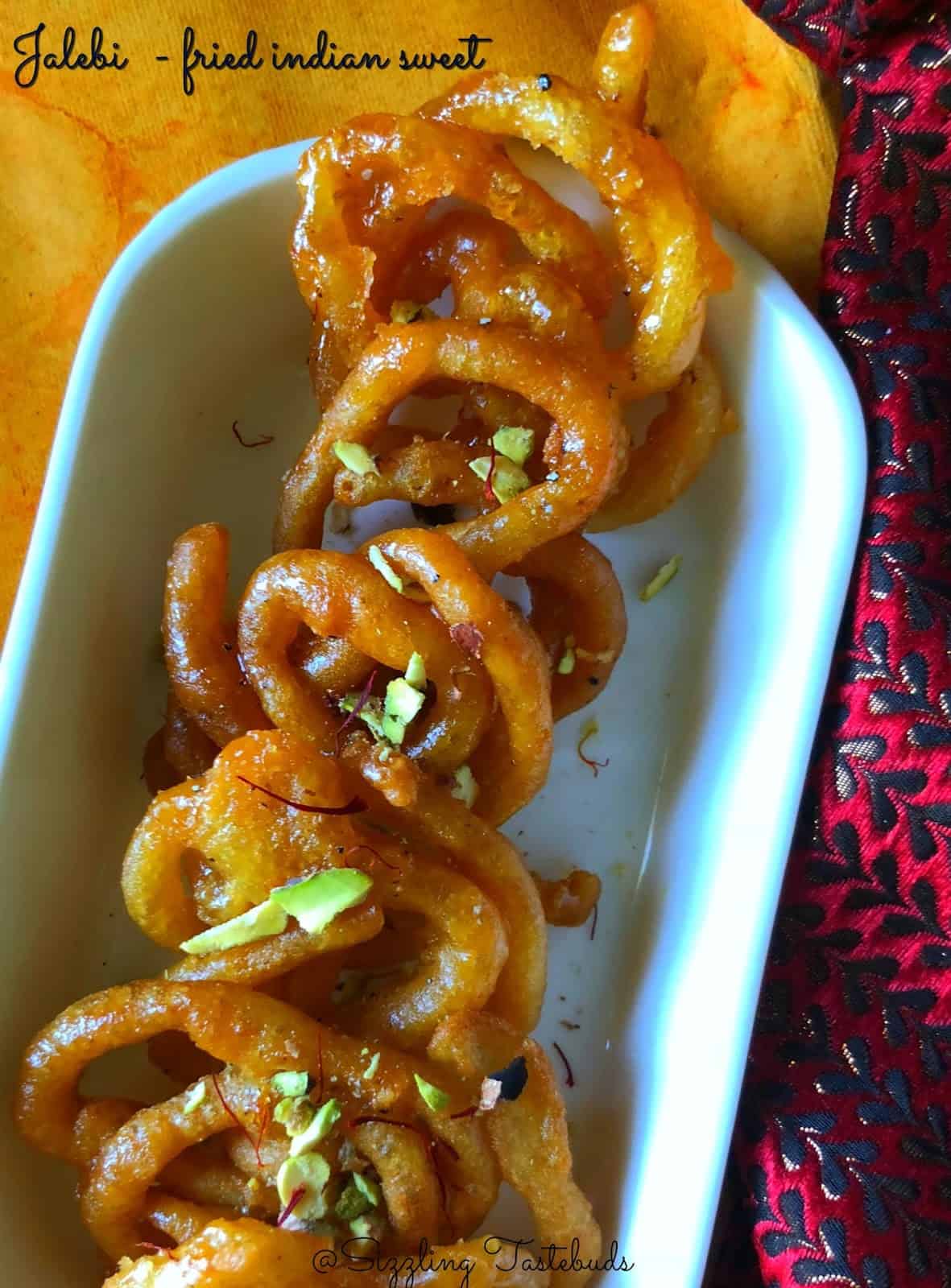 Pin



And what's more , I quickly madeIndori poha for our evening snack and the jalebi- poha combo took me right back to indore / Bhopal days where this street food is relished almost everyday like our idli dosa !



The texture was bang on however the shapes gave up on me, as I was using a squeezee bottle. I will work on the shapes next time , till then do check out this recipe and the secret ingredient that gives it fluffiness yet makes it crispy.



Notes – I was very sceptical so tried with a very small

Quantity n ended up with exactly 8 jalebis. You could easily double or triple this recipe .



Prep time – 15 Mins , cook time – 30 Mins ; makes -8 medium sized jalebis



Ingredients

Sugar syrup-
1/4 cup water
2/3 cup sugar
Pinch of Kesari essence / orange food colour
Pinch of saffron
1/2 tsp of lemon juice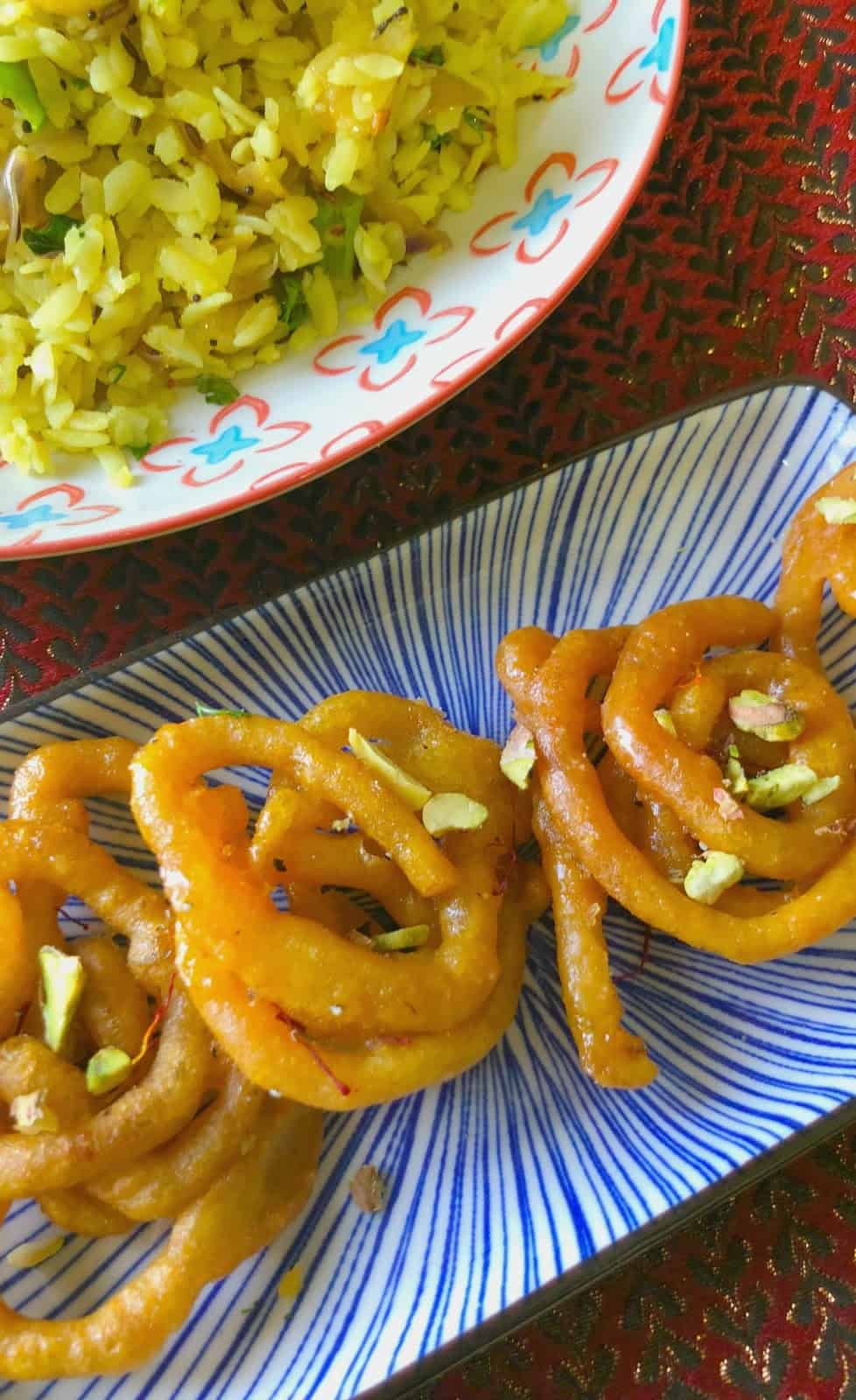 Pin



Jalebi –
Maida / all purpose flour – 2/3 cup
Urad dal flour – ground fine and sieved throughly – 2 tbsp (this is our secret ingredient so don't skip it !)
Baking soda – 1/4 tsp
Ghee – 2 tsp
Oil – to deep fry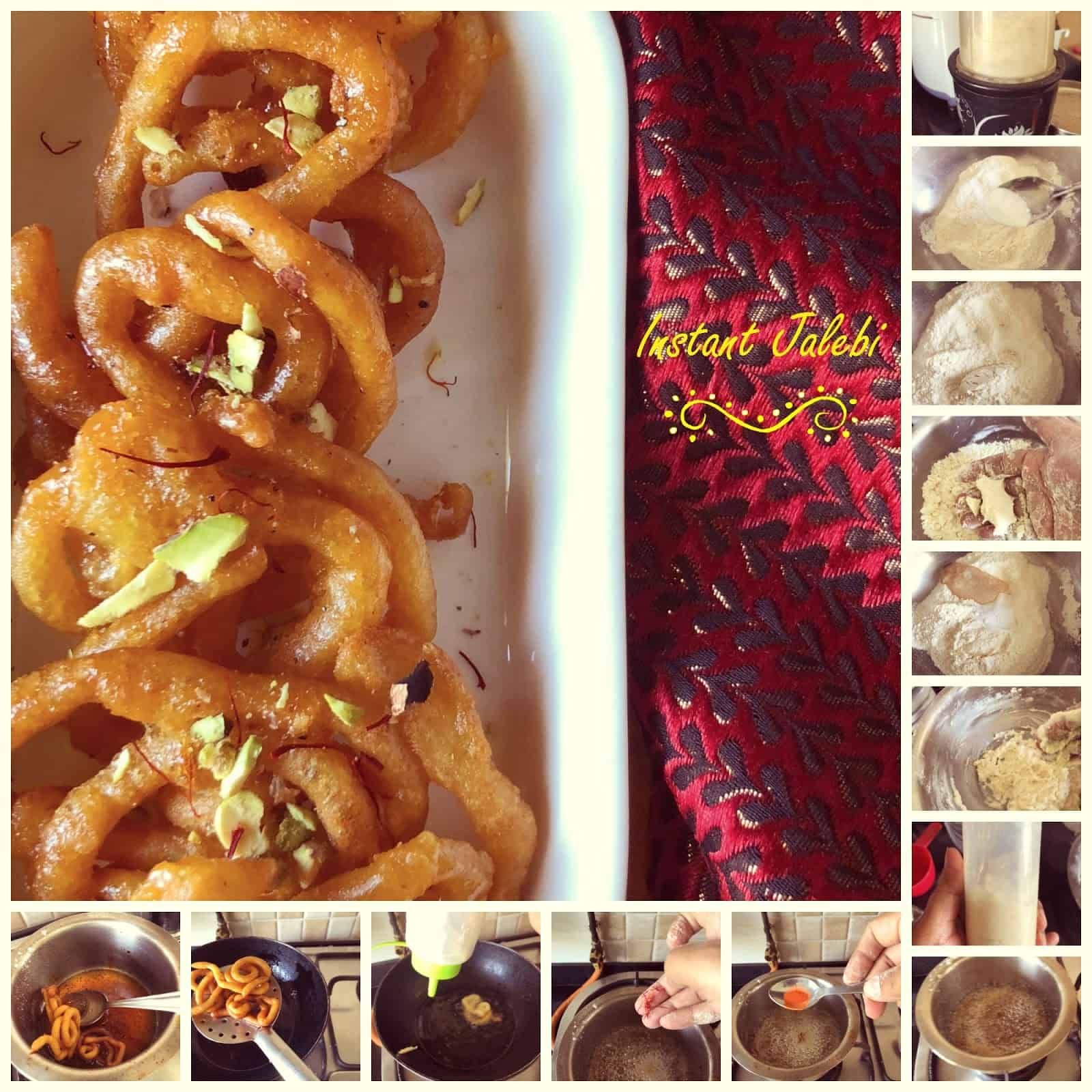 Pin


Method
Make a 1 string consistency syrup with the sugar n water. Ensure the sugar stays warm , add a pinch of lemon juice to prevent crystallisation. Keep aside


Mix maida, urad dal flours wel. Add ghee and rub into the flour mixture till
It resembles breadcrumbs / shortcrust pastry. Now add the soda and little water (about 1/2 cup in 2 tbsp batches) and best wel till you get a thick yet dropping batter . Mix well further to get a idli batter kind of consistency but don't add too much water (it's the key here else you can't squeeze the jalebis)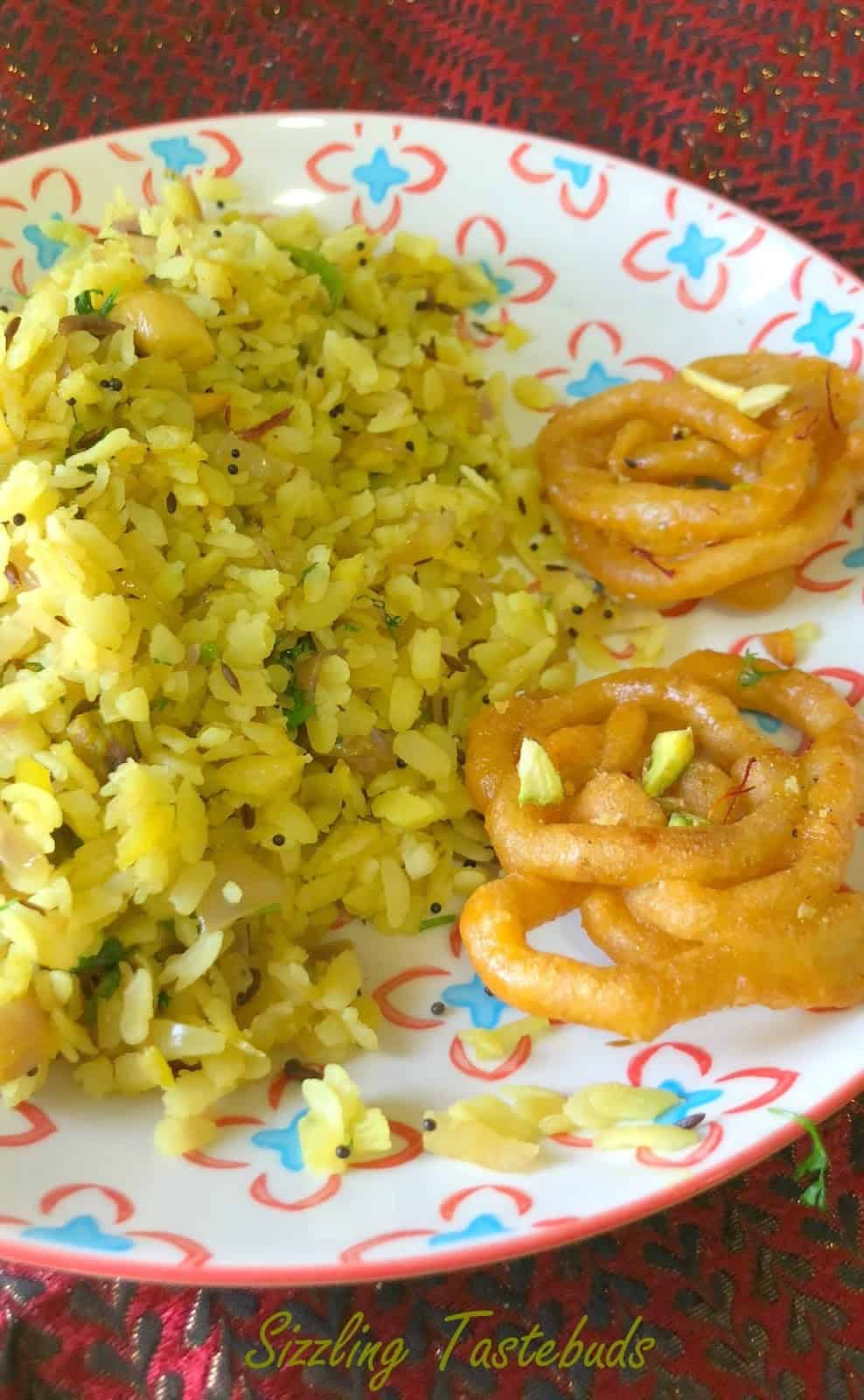 Pin


Pour this batter into the bottle or a piping bag . Squeeze into moderately hot oil in medium flame, into spiral shapes. Let it fry to light golden brown
On both sides ( as flat frying pan works best here !)
Immediately dip the hot jalebis into the warm syrup. Let it soak for a good 2-3 Mins. Remove to a wire rack so the excess syrup can drip to a clean plate below.
Serve warm or at room temperature.
Can be also served with vanilla ice cream or Rabdi 🙂 we *LOVED* it warm with a bowl of Indori poha on the side !
Pin
Check out the Blogging Marathon page for the other Blogging Marathoners doing BM# 87