At the outset, I must admit that I am a little weary of cooking North Eastern Cuisine, simply because most of it seems to be meat based. So apart from the following dishes from that region, I have barely cooked anything else. This month for Sshhh Secret Cooking Challenge I decided to venture into Meghalayan Cooking, mostly in part due to a friend from the Indian Army who was posted in the North East and how he regaled me with dishes that were still edible to the vegetarian palate.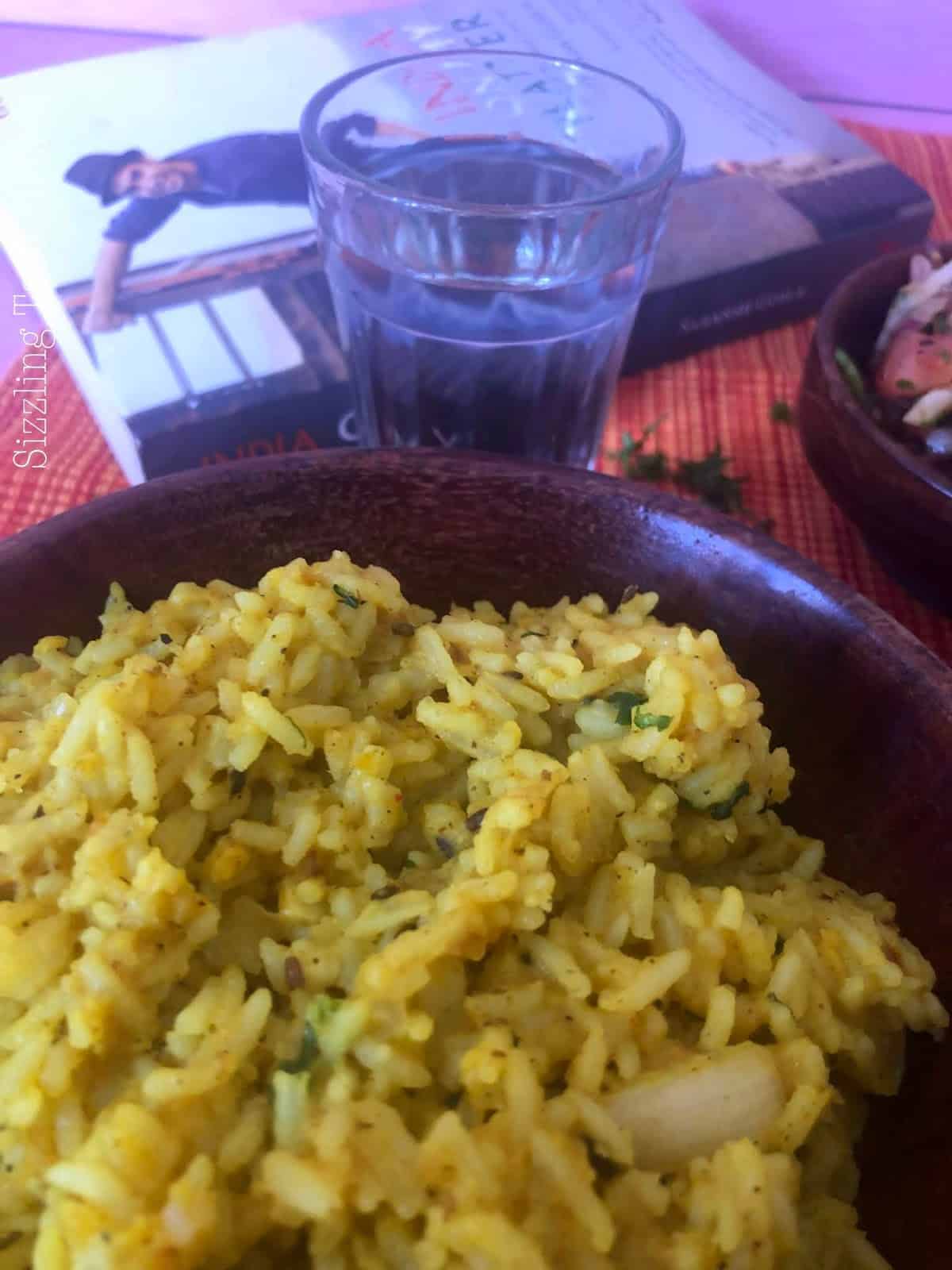 Pin

I was given ginger and garlic by my paired blogger Sujata Roy for this challenge, and it was a great canvass to search for dishes that used both these. But as I couldn't find any dish which uses these two ingredients mandatorily, I decided to make a combo meal – just for myself – Ja Dai with Khasi style  Roasted Tomato Chutney. The former was adapted from Harini's blog and the latter from Suma's.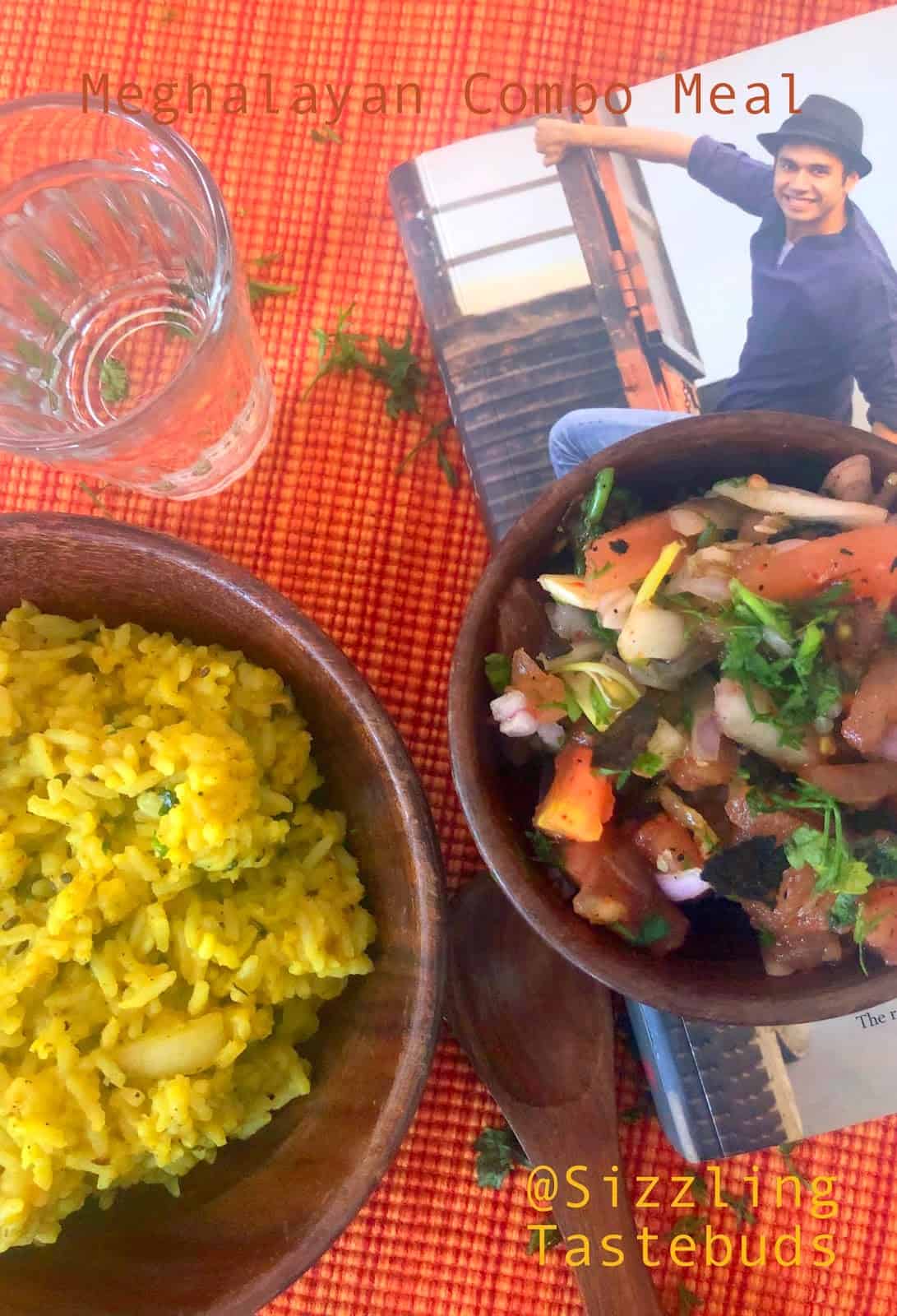 Pin

As I made just one portion for myself, the recipe will also feature the same. You may easily scale the recipe to make for your family. 

Other dishes from the North East featured on my blog are:

Bhendir Sorsori (Assam)

Wholewheat Vegetarian Momos (Sikkim)

Vegetarian Thukpa (Arunachal Pradesh)

While I made this , I was reading Chef Saransh Golia's "India on my platter", and its so right that every 50-100 km , the geography of food changes across India. Similar dishes also rule some adjoining states, like the Thukpa is common across the North Eastern States and even in Tibet. 

Now, let's get to today's recipe.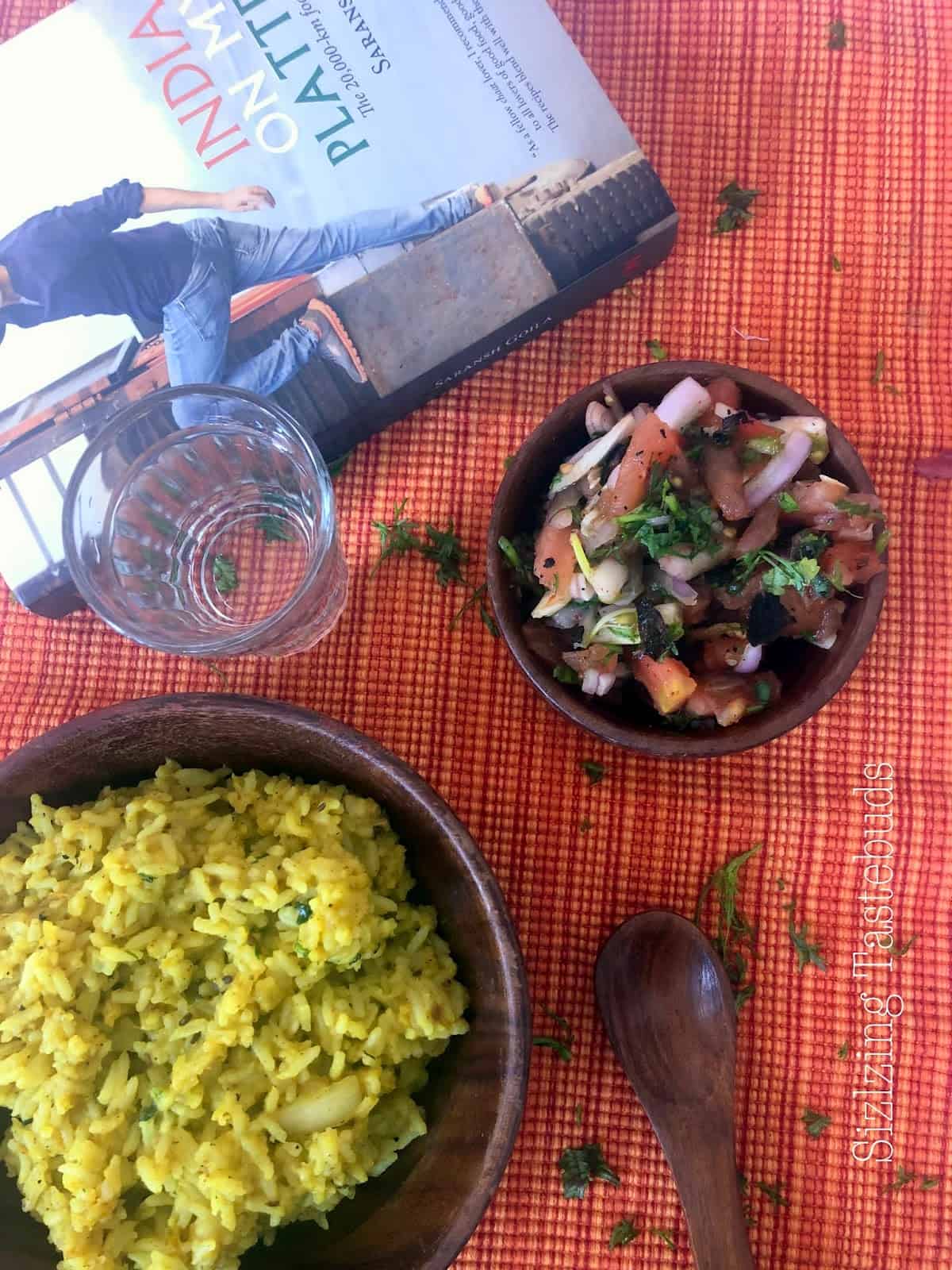 Pin
Prep time – 15 mins, Cook time – 20 mins, Serves – 1
Ingredients:
(A) Ja-Dai  – Meghalaya style Khichdi
Short grained rice – 1/2 cup
Oil – 2 tsp (mustard oil is preferred in Khasi cuisine)
Masoor Dal – 2 TBSP
Onion – 1/2 sliced
Ginger – 1/2 tsp (finely grated)
Turmeric – a largish pinch
Roasted Cumin powder -1/2 tsp (not in recipe, but I added)
Salt – to taste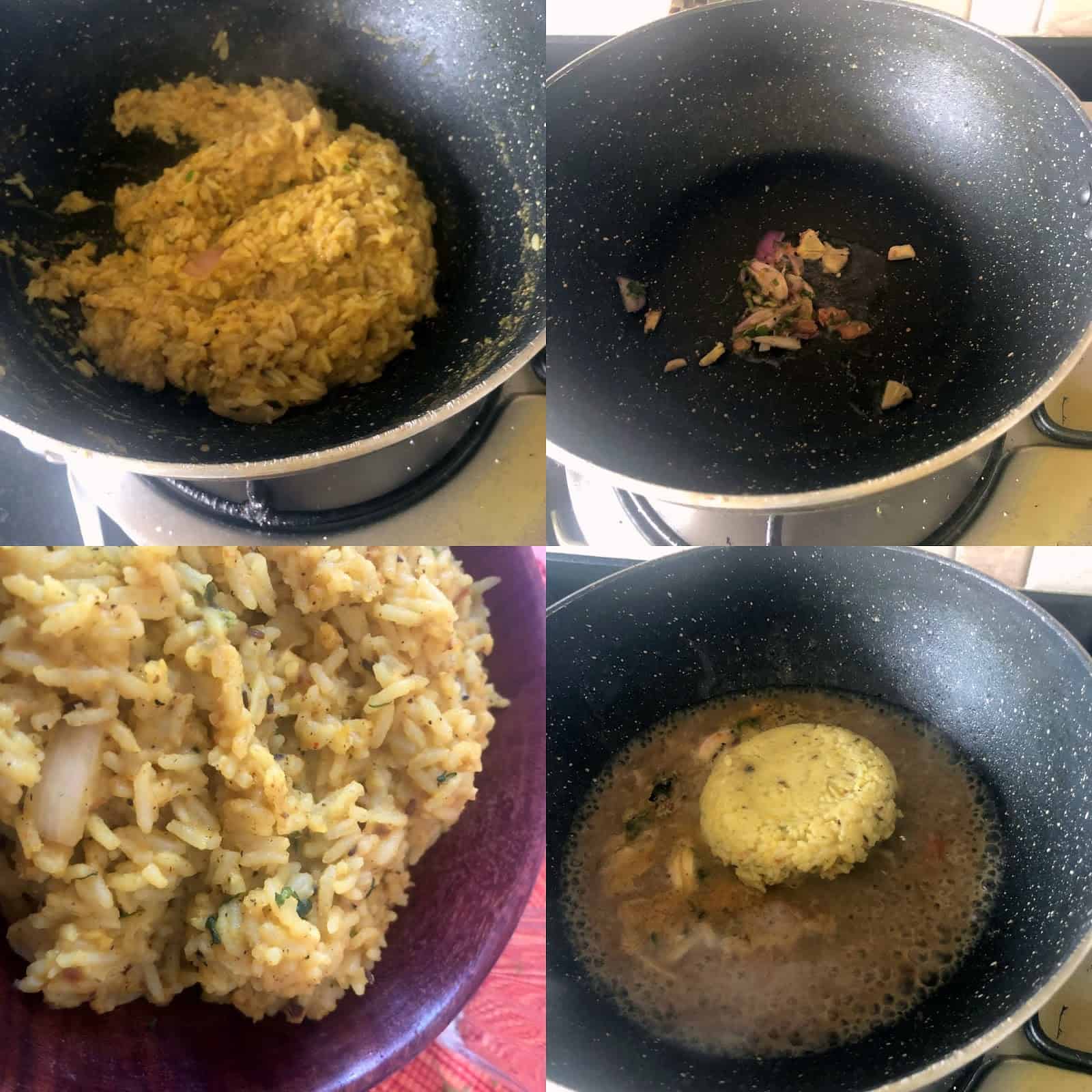 Pin
(B) Khasi style Roasted tomato Chutney
Tomatoes – 2 ripe (mine were slightly under at the time of making this)
Onion – 1/2 medium (sliced thin)
Garlic – 2 large pods (or to taste)
Salt – to taste
Green chillies – 1 ~2 (adjust spice)
Finely minced coriander – 1/2 TBSP
Lemon juice – to taste (about 1/2 tsp)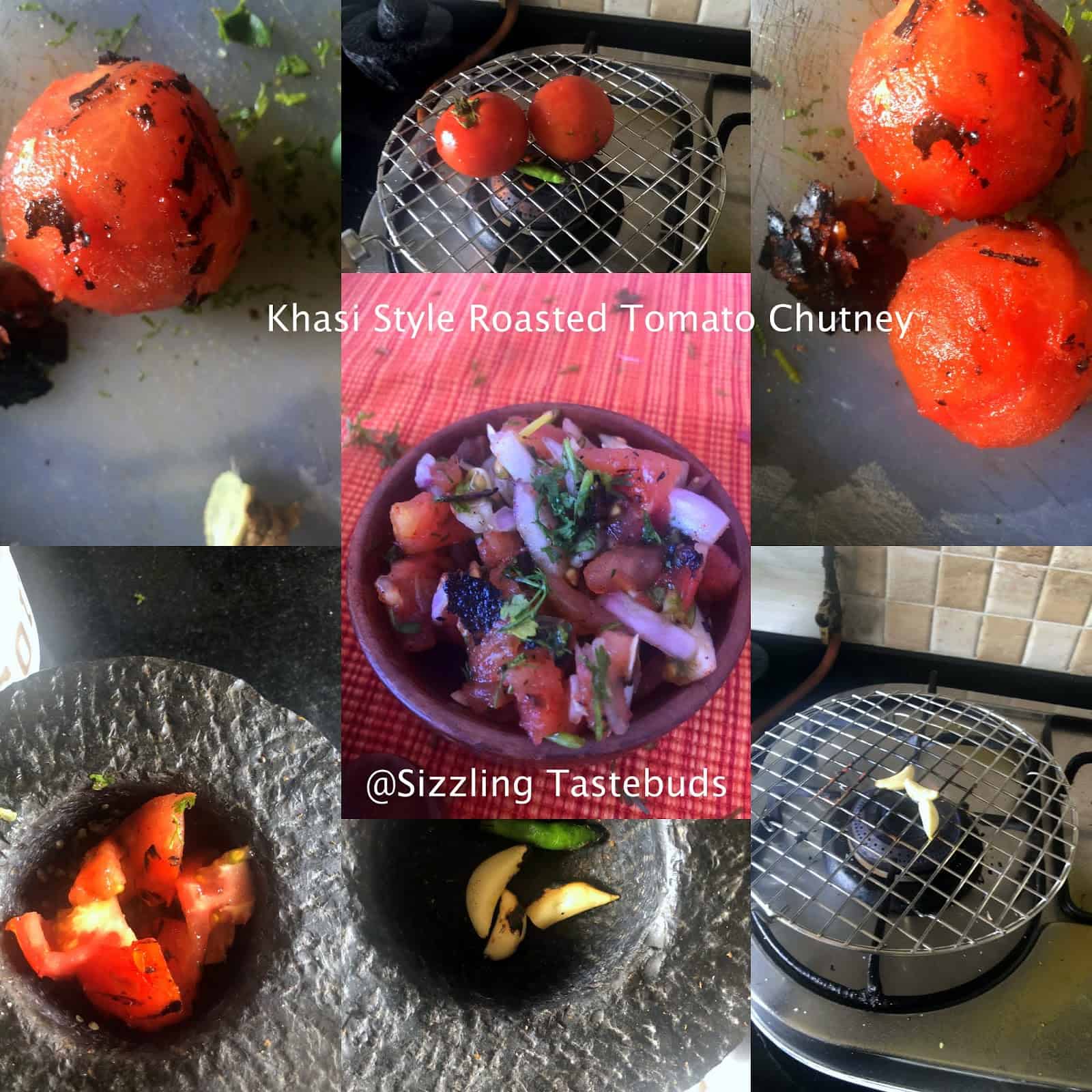 Pin
Method:
Soak the dal and rice together for 10 mins and pressure cook with the turmeric. Let the pressure fall on its own.
Meanwhile for the chutney, roast the tomato, garlic and chillies one by one on a medium flame (over a grill) till they char a but at the edges. Cool and put them in a mortar pestle and smash it to a slightly chunky consistency.  Add sliced onions, salt, lemon juice and coriander – mix well and refrigerate till use. 
In a pan (for the Ja dai), add the oil, saute the ginger and onions well till it is fragrant and slightly roasted, add the cooked dal-rice mixture, salt and mix well (if there is extra water, let it evaporate till it reaches a khichdi like consistency). Add roasted cumin powder and adjust salt and spices.
Serve Ja-Dai with Khasi roasted Tomato Chutney as a combo. Enjoy the rustic meal ! 
Sending this dish to following events:
Ssshh Cooking Challenge under "Meghalaya" state theme.
Blogging Marathon #97 under "Vegan / GF dishes"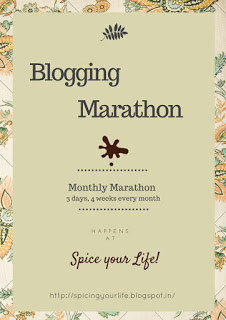 Pin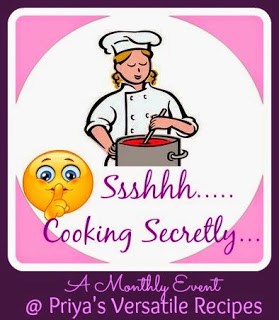 Pin