Sandwiches are a quick and easy
on-the-go snack, and more so a filling meal for those living alone (bachelors
etc) or those in Hostels / Dorms. After Buttery Lemon Corn, Microwave MasalaPeanuts under the Blogging Marathon Cooking for One / Hostel Cooking Series,
today is the last with a quick and yummy Grilled Cheese Sandwich. Team it up
with some salad and / or soup on the side and you have a filling meal for lunch
or dinner time.
I usually keep it simple with
Bread, Cheese, Pepper and a little butter. But if one fancies, you may add any
veggies even to the stuffing to make it healthier. Makes for a great school
lunchbox too, dont you think ? Off we go to make this…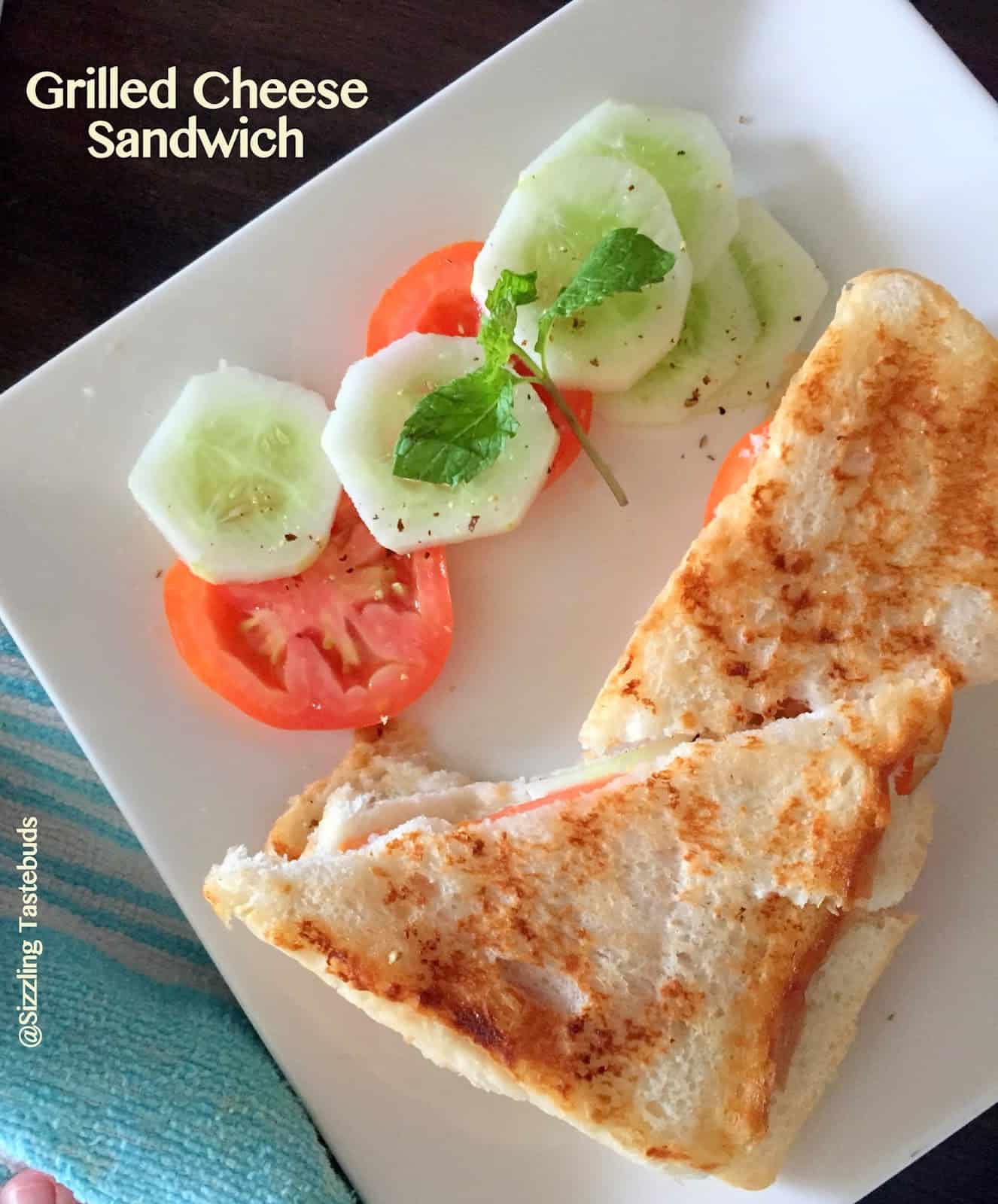 Pin

Prep time : 10 mon, Grill time : 5
mins , Serves : 1 (Makes 2 sets)

Ingredients:
Bread slices – 4 nos
Butter (salted) – 1 TBSP
Cheese Slices – 2 nos
White or Black Pepper Powder – a
dash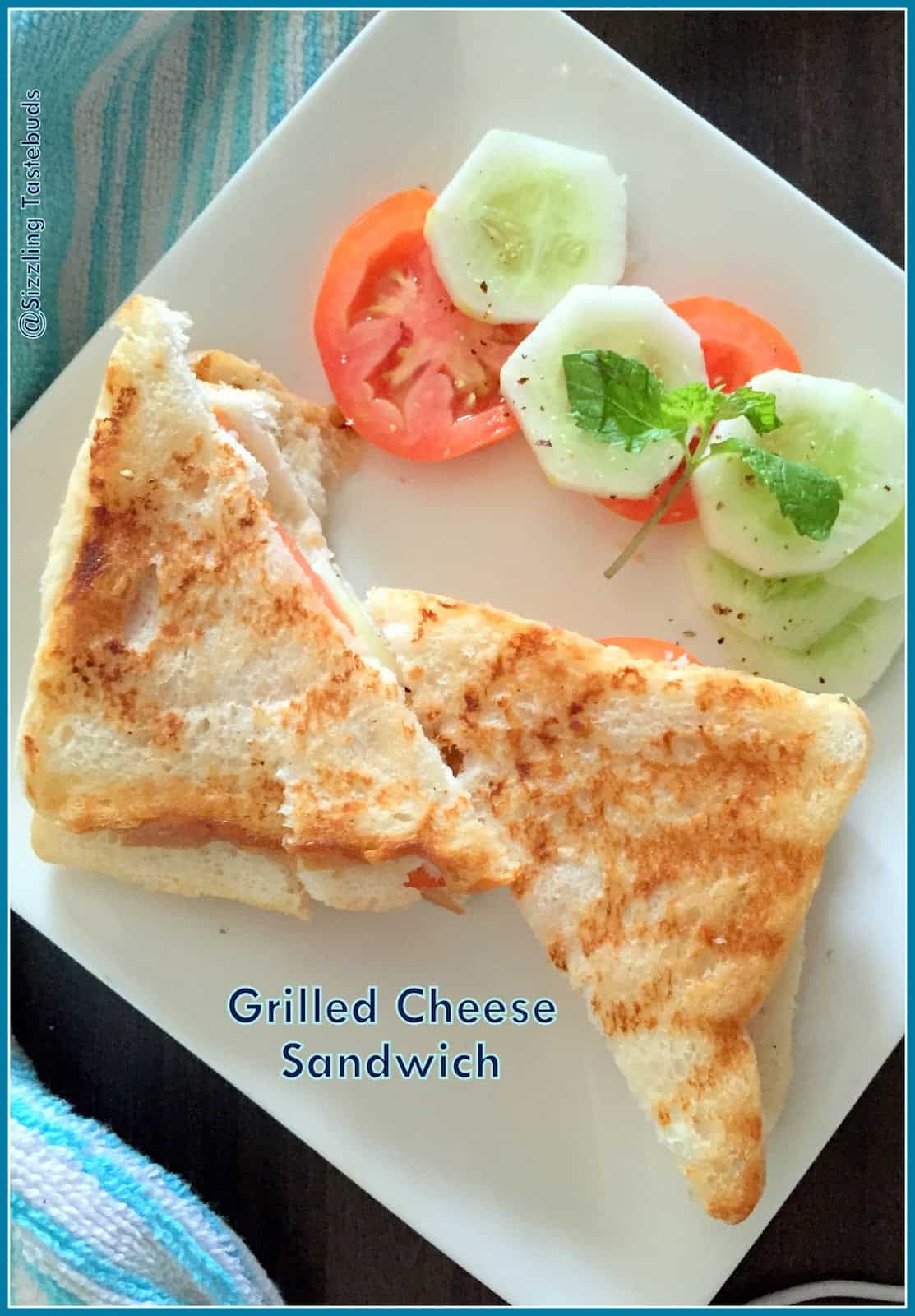 Pin

Method:
Slightly toast the bread, Slather
little butter on the top slices, apply a cheese slice, sprinkle some pepper
powder, Close with the other buttered slice. Repeat for other set of breads…
Grill on a hot tava / Grill pan
with a little more butter if needed till done and crisp. Cool a bit, cut into
desired shape and serve.
If using as a lunchbox item, cool
and wrap tightly in a foil.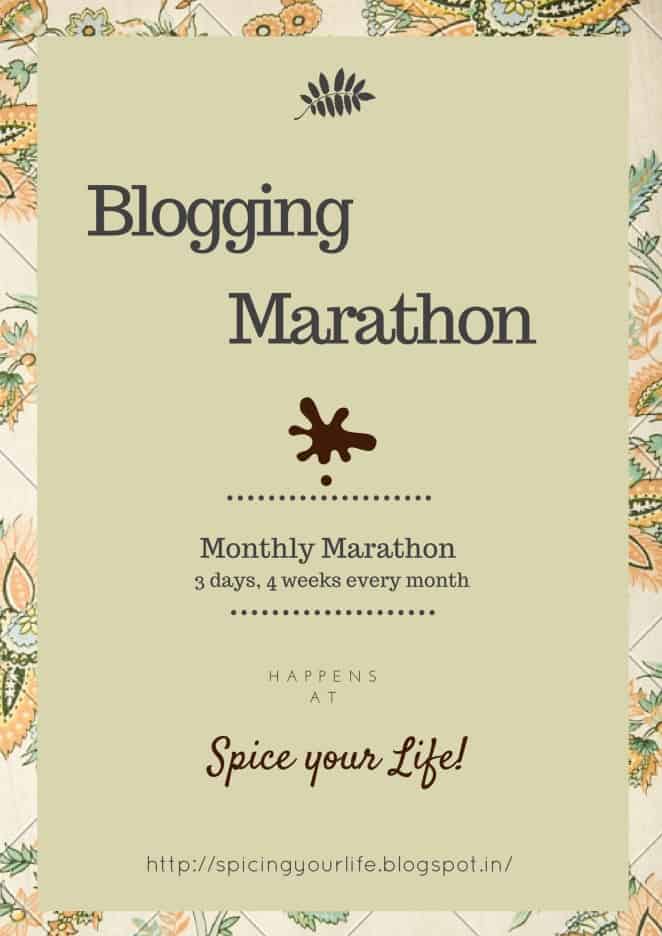 Pin
Check out the Blogging Marathon page for the other Blogging Marathoners doing BM#54