Idli is one of the healthiest Indian Breakfasts, and it has a wide following worldwide, even amongst non-South Indians as its easy to digest, can be taken even for convalescence patients who otherwise can't eat everyday food. As a family,Monday mornings are usually reserved for Idlis / Dosa as I grind the batter on Sunday evenings. With the humidity levels tolerable, I ferment for a little longer.  Another No grind Idli that we like at home is the Sago Idli (Sabbakki Idli / Javvarisi Idli)
You would naturally guess that we are a Idli loving family with over 14 varieties of Idli here on the blog (and counting!). And what better fun than to pair these Idli / Dosa with these huge collection of 20+ chutney varieties. Take your pick 🙂
Plus of course there are recipes like Baked Idli Fry, Idli Chilli and Idli Manchurian which are made with leftover Idlis too. All in all, instant or fermented , Idli rules in our house. Instant Oats Idli too is a current favourite made with a few variations
Another plus in our family is we are huge fans of steamed dishes like:
Other Idli / steamed dishes you might like on the blog
Sabbakki Idli | Sago Idli | Sabudana Idli
Sabbakki Idli or Sago Idli is a no grind, easy to make Idli using Tapioca / sago pearls. Tastes delicious with any spicy chutney or Sambar.
Check out this recipe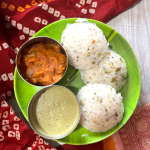 Basic Idli recipe | South Indian Idli| How to make Soft Idli
Idli is a steamed rice-lentil dish ((sometimes millets) made in South India and is oil free, gluten free and vegan too. Served for breakfast with sambar or chutney
Check out this recipe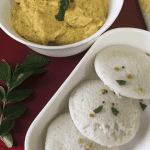 Brown Rice Corn Dhokla
Brown Rice Corn Dhokla is a Gluten free steamed snack, made from Brown Rice and Corn. Served with Mint – Coriander Chutney
Check out this recipe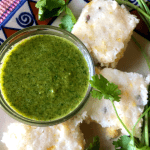 Bidadi Thatte Idli
Steamed, Fluffy Idli (Rice pancakes) – specialty of Karnataka Cuisine
Check out this recipe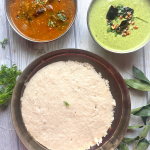 Pepper Idli | Milagu Idly
Pepper Idli or Milagu Idly is an Idli variant with whole peppercorns and spices added to the batter and steamed. Served with chutney or sambar
Check out this recipe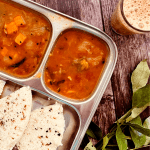 Oats Methi Dhokla
Oats Methi Dhokla is a spongy, soft and steamed snack using Oats and fenugreek leaves. Served with Green chutney or some sauce.
Check out this recipe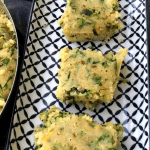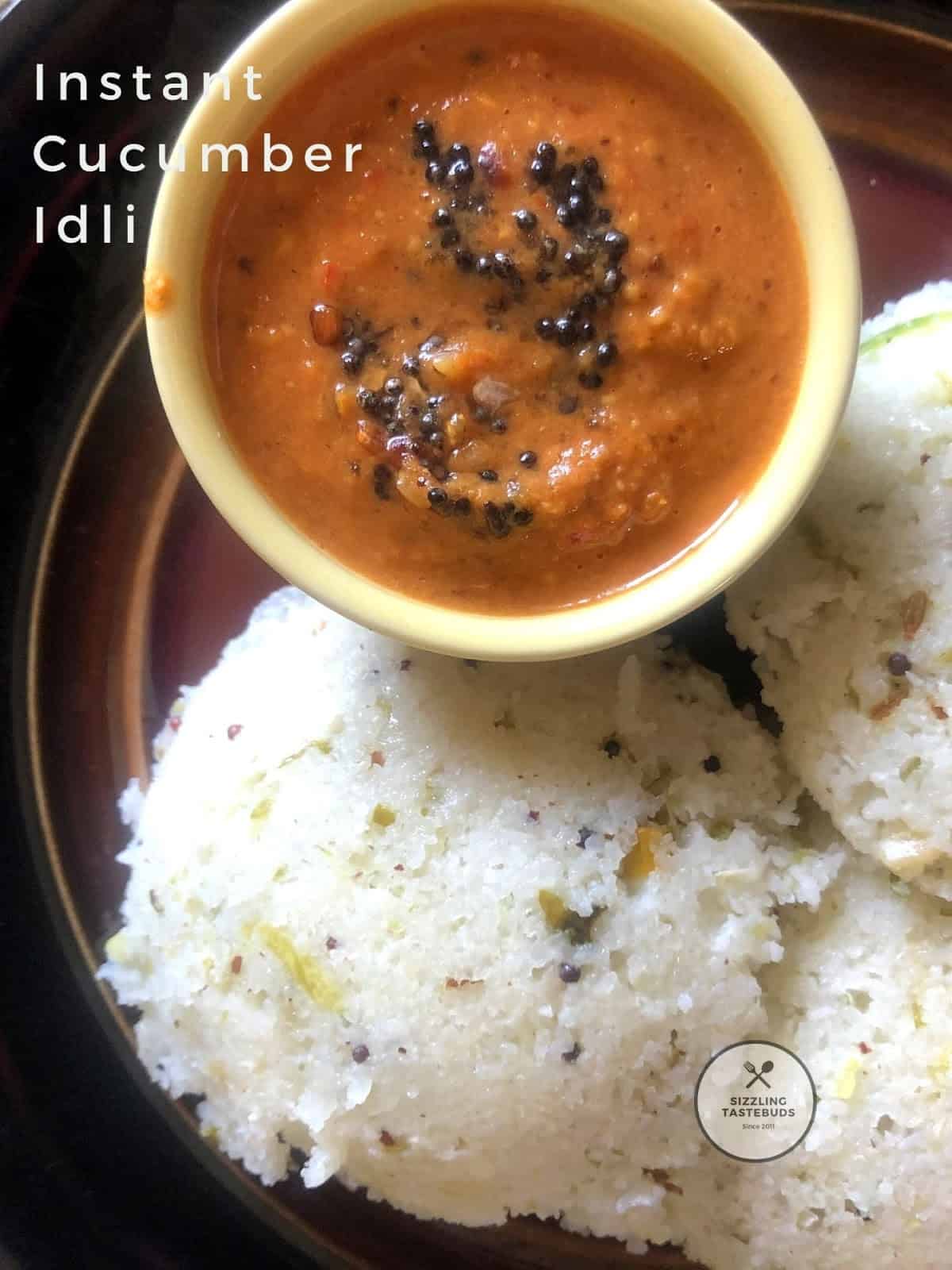 Today's recipe came from a friend who's shared her mom's recipe for Instant Cucumber Idlis. This is a NO Urad dal recipe. You need about 15 mins of prep time + 30 mins (minimum) resting time. Since I made it first, we have made it thrice already.
If you are a fan of Idlis or like trying out new recipes, please do check out the recipe and leave the comments on the YouTube video below too once you watch it for the method. If visiting the channel for the first time, please do like and subscribe to our channel.
Till then, check out this ultra delicious Cucumber Idli – Gluten Free and Vegan.
See notes for getting it right the first time, every time 🙂
Prep time – 15 mins, Standing time – 45-60 mins ; Cook time – 15 to 20 mins. Makes – 12-14 medium sized Idlis
PIN FOR LATER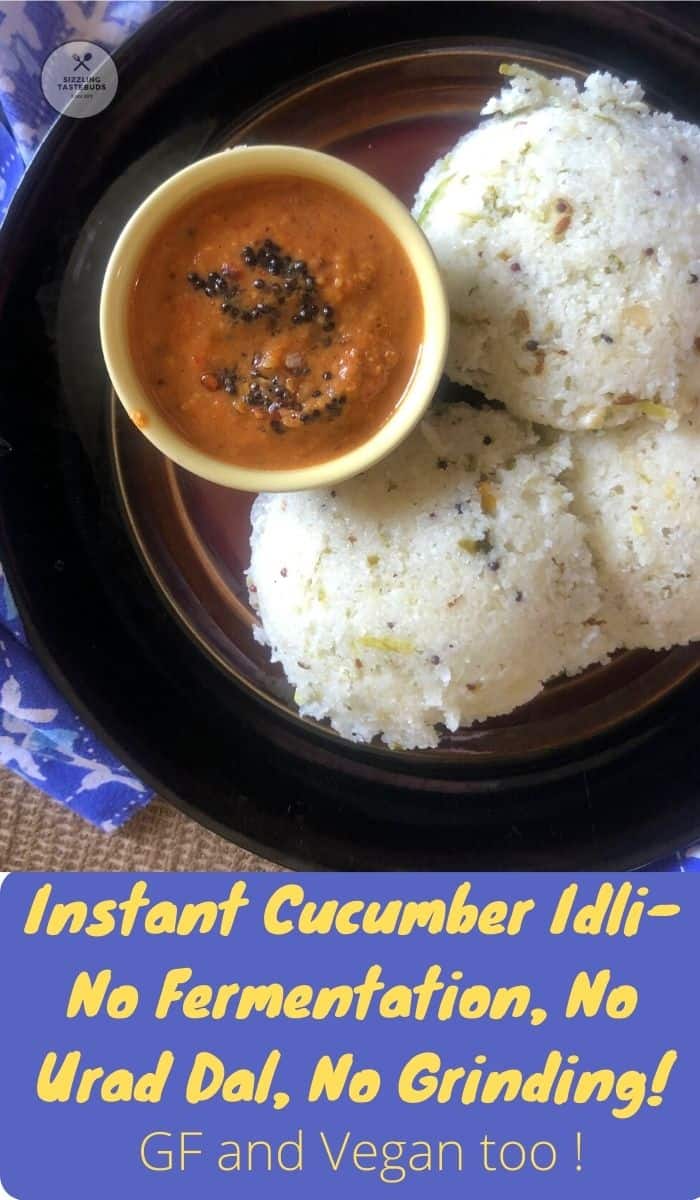 Notes:
This recipe traditionally doesn't use Curd / yoghurt. But if you are short of cucumbers, use can use curd partially. Don't skip the cucumbers entirely

Don't skimp on the quantity of the fresh / frozen coconut. That gives the extra moisture and softness for the idli
Don't steam for less than indicated time, as the batter is somewhat watery, cook it for 2-3 mins more than the usual Idli (again time depends on how many idlis you are making per batch)
1 cup = 200 ml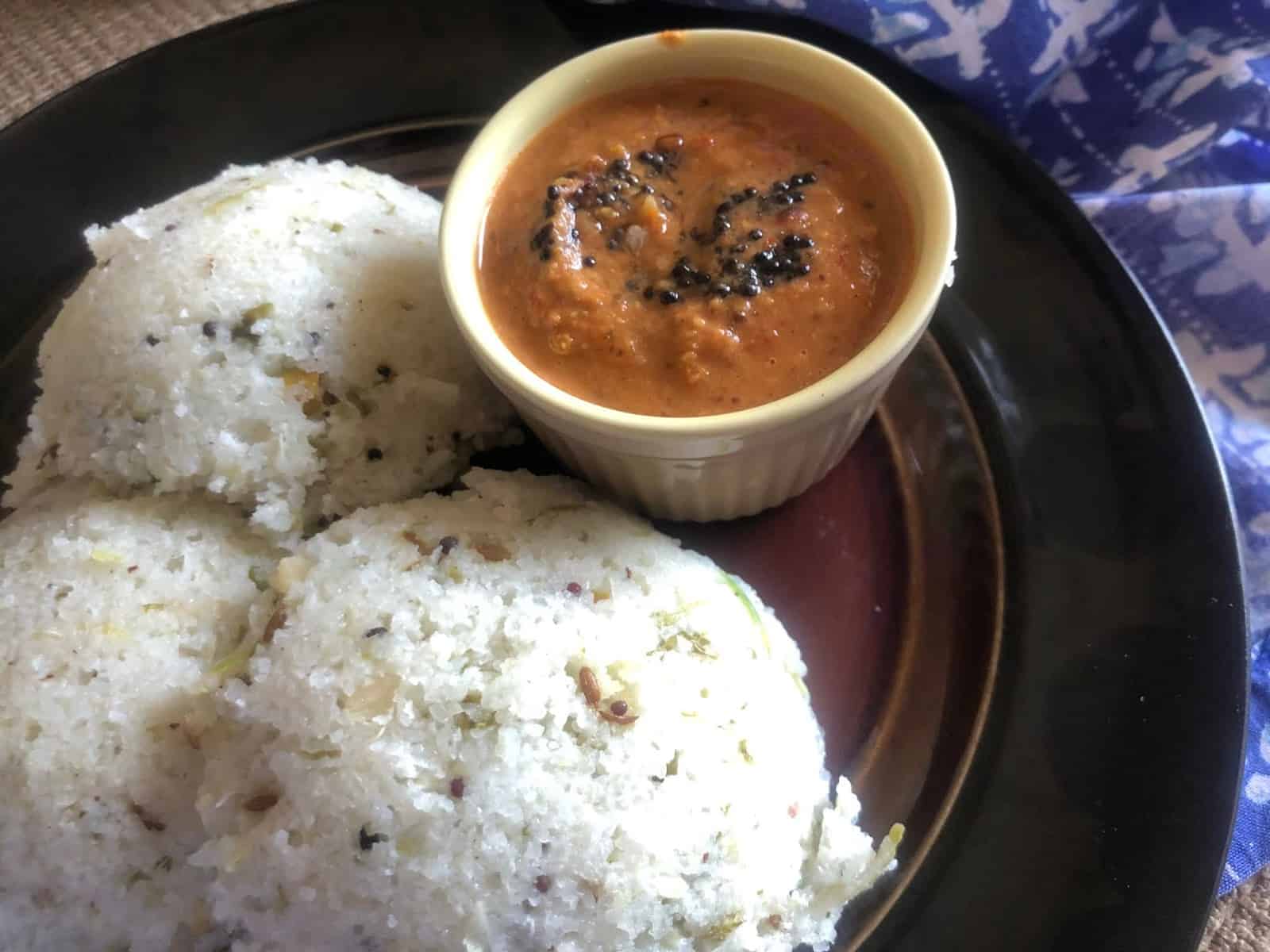 What you need:
Rice Rava

(homemade)

– 1.5 cups
Grated Cucumber – 2.5 cups (Grated with skin on and don't squeeze out the water)**
Grated Fresh / Frozen Coconut – 1 cup
Salt – to taste
Tempering:
Oil – 2 tsp
Cumin seeds -1 tsp
Green chillies – 2 to 3 finely minced
Grated ginger – 1 TBSP (opt.but recommended)
Liked this recipe? SIGN UP FOR THE Sizzling Tastebuds Newsletter (No Spam, Promise!) for fresh, healthy and tasty recipes right into your inbox. Please consider leaving a star ???? rating on this recipe to encourage us . Do FOLLOW Sizzling Tastebuds ON Facebook, Twitter, Pinterest AND  Instagram for fresh content, latest recipes and much more!
How to make:
Refer the Video below for a detailed recipe and step by step instructions. If you are visiting our channel for the first time, please don't forget to hit like ???? and subscribe to our channel ❤️. We appreciate your love and would eagerly wait to hear from from you on how we can bring your favourite dishes to our channel too ! Thanks a ton ????????